OCADO RIPS THROUGH OUR 2018 TARGET BEFORE THE END OF JANUARY!
Groceries retail Ocado is up 50.72% as of yesterdays close from our recommendation to buy on the 11th December 2017.
Ocado was one of our top 10 stocks to watch for 2018 and the returns in this period have been dramatic is very short space of time.
Is it time to sell or is there more upside available?
Daily Chart on Ocado (OCDO)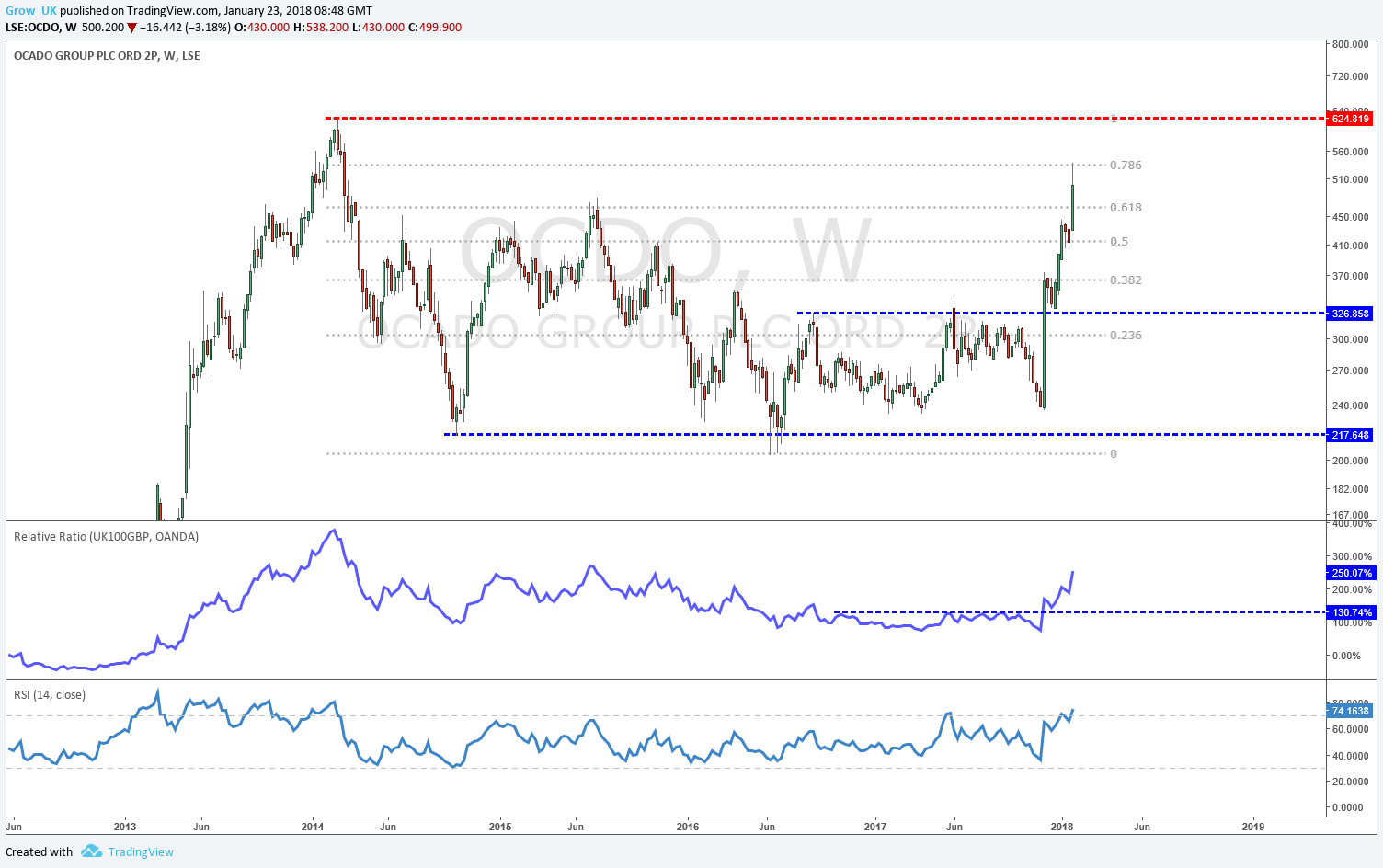 The move higher since the lows at the beginning of the year has been explosive and has run into resistance at the 78.6% resistance level at 534p. We are now revising our target from 420p and now expect to see a move to the previous all-time highs at 625p.
Ocado is not alone in producing above average returns so far, this year, we have also seen strong moves from some of our other picks for the coming year. Bodycote as of yesterday was up 13.4%, EasyJet up 8.65%, Johnson Matthey up 5.88% and RBS up 5.70%.
Here is the up to date performance of our picks from the 11th December 2017 to 22nd January 2018.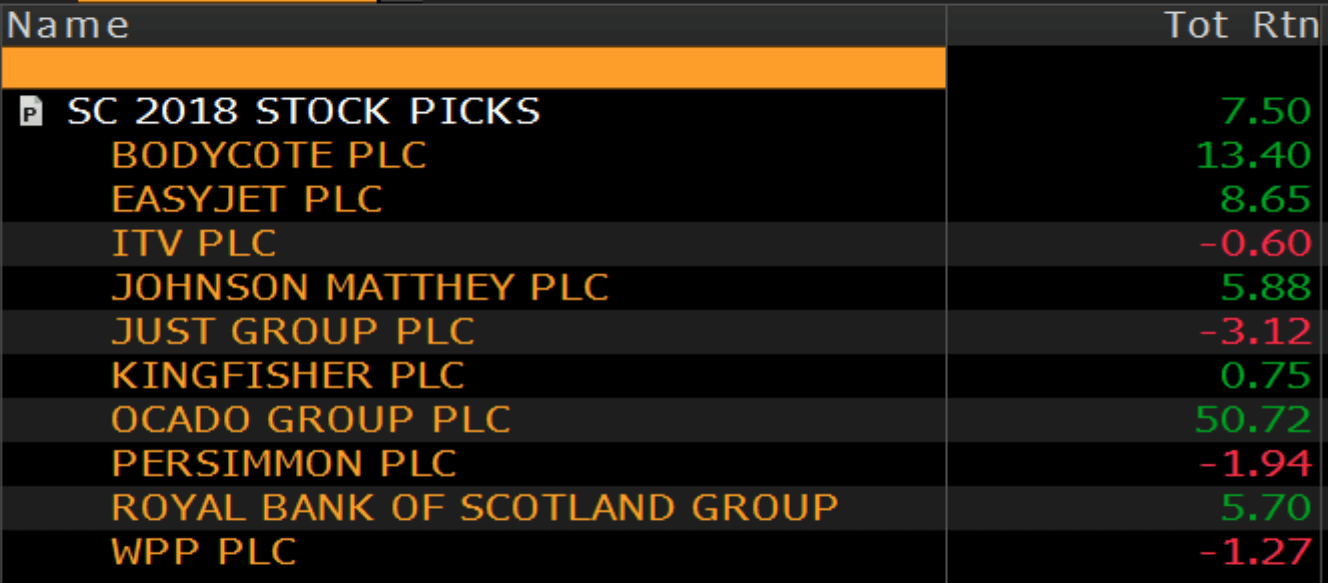 *Based on an equal investment in each stock. No fees have been included.