Good morning and welcome to episode 619 of 'Talking Bull'. In this video/podcast we cover the main headlines and what to expect from the day ahead. 
We take a technical look at key markets that are likely to be impacted by today's events. Also, we participate in a 'Gun to the head' challenge where each of us calls a live trade. These will expire at 9pm tonight and we will keep track of the progress over time.
We hope you enjoy it!
For a selection of free educational content, join our Discord server at – https://discord.gg/Db4UWVFvF6
Show notes:
Small wins for Steve and Joe on US Indices of 0.28R and 0.05R. Jamie was stopped out on EURCHF.
We have included an illustration based on a £1000 account. This will follow the combined return of our morning trades by risking 1% of the trading capital per trade. The 1% risk is a variable monetary amount and will rise and fall based on the success of the calls.
We are currently up 125.07% collectively since we began recording Talking Bull on the 30th October 2019.
News
Fresh record high for Euro-zone inflation
The headline Euro-zone CP inflation rate increased to 8.1% for May from 7.5% for April which was above consensus forecasts of 7.8% and another record high for the series.
The underlying rate also increased to 3.8% from 3.5% and above expectations of 3.6%.
The data maintained pressure for ECB policy tightening.
US consumer confidence edges lower
US consumer confidence declined to 106.4 for May from a revised 108.6 previously, although this was above market expectations. There was a decline in the current conditions and expectations components for the month with slightly less confidence in the labour market.
US yields move higher
US bond yields moved higher with the 10-year yield around 2.87%. Higher yields underpinned the US dollar and triggered reservations surrounding equity markets.
Oil prices retreat
Oil prices retreated from 2-month highs on Tuesday following reports that OPEC could exclude Russia from overall production targets which would potentially increase scope for higher OPEC output
OPEC rhetoric will continue to be watched closely in the short term.
SNB watching inflation closely
Swiss National Bank member Zurbruegg stated that the high nominal value of the franc has dampened inflation and added that Swiss inflation in Switzerland is low relative to other countries, but not irrelevant. He added that there had not yet been evidence of higher wages, but the central bank would need to monitor the situation closely.
Bank of Canada expected to hike by a further 50 basis points
The Bank of Canada will announce its latest policy decision on Wednesday with strong expectations of a further 50 basis-point hike to 1.50%.
The statement will be important, but there is no updated Monetary Policy Report at this meeting.
Data Today
15.00: Bank of Canada policy decision
15.00: US ISM manufacturing index
15.00: US JOLTS job openings
Gun to head challenge – Update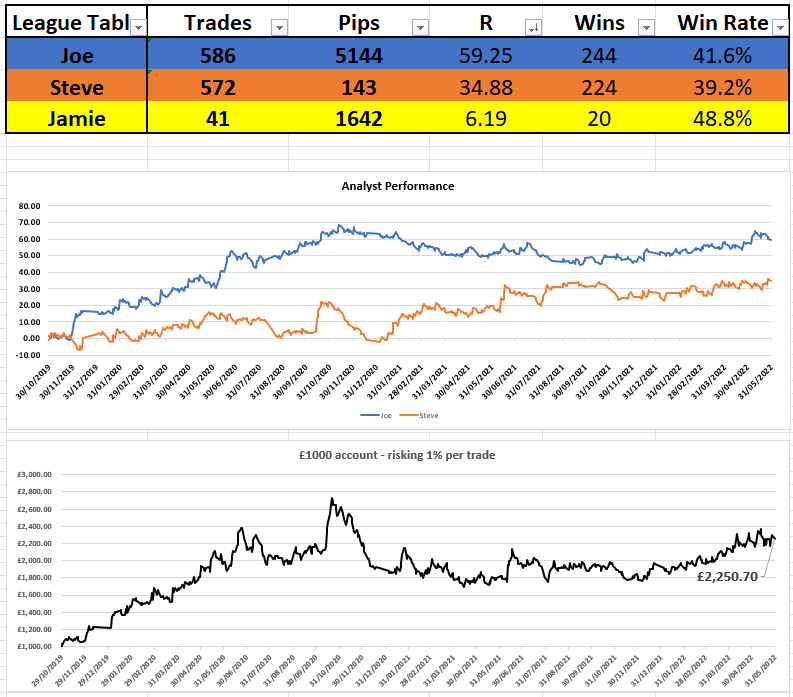 Today's trade idea

Have a great week everyone.
Get award-winning FCA regulated signals and levels on over 30 markets, as well as education resources so you never trade alone.