Good morning and welcome to episode 617 of 'Talking Bull'. In this video/podcast we cover the main headlines and what to expect from the day ahead. 
We take a technical look at key markets that are likely to be impacted by today's events. Also, we participate in a 'Gun to the head' challenge where each of us calls a live trade. These will expire at 9pm tonight and we will keep track of the progress over time.
We hope you enjoy it!
For a selection of free educational content, join our Discord server at – https://discord.gg/Db4UWVFvF6
Show notes:
Jamie his target on AUDNZD for a 3.33R win. Steve was onside 0.45R on Natural Gas, while Joe was stopped out on DAX.
We have included an illustration based on a £1000 account. This will follow the combined return of our morning trades by risking 1% of the trading capital per trade. The 1% risk is a variable monetary amount and will rise and fall based on the success of the calls.
We are currently up 117.32% collectively since we began recording Talking Bull on the 30th October 2019.
News
US Inflation data matches expectations
The US PCE prices index increased 0.2% for April with the annual rate at 6.3% from 6.6% previously. The core index increased 0.3% on the month with the year-on-year increase slowing to 4.9% from 5.2% with both figures in line with market expectations.
The data overall maintained an element of optimism that US inflation pressures were peaking which maintained hopes that very aggressive Fed tightening could be avoided.
Risk appetite rallies, Wall Street gains
The latest inflation data helped underpin a tentative shift in market expectations and a firmer tone in risk appetite despite global central banks continuing to tighten monetary policy.
Wall Street equities posted gains with the Nasdaq index posting a 3.3% advance on the day.
Shanghai aiming to support the economy
Shanghai is still aiming to start a cautious re-opening of the economy on June 1st and the local authorities have also announced a 50-point package to help underpin the economy.
Tentative optimism over Chinese developments also helped underpin risk appetite on Monday and Asian equity markets posted a 3-week high.
Dollar dips to 5-week lows
A limited shift in medium-term Fed expectations, allied with rate hikes by other global central banks and a decline in US yields, undermined potential support for the US dollar.
The currency index retreated to a 5-week low just below 101.50 on Friday and re-tested this level on Monday as firm risk appetite also helped limit potential demand for the US currency.
Funds still negative on Sterling
CFTC data recorded a renewed net advance in short non-commercial Sterling positions to just above 80,000 in the latest week from just above 79,000 the previous week. This was the largest short position since September 2019, maintaining the potential for short covering if there is a shift in sentiment surrounding the UK economy.
European focus on Monday
European developments will be important on Monday with the latest German inflation data expected to register a fresh record high of 7.6%.
Developments surrounding a planned embargo on Russian oil imports will also be important with EU ambassadors due to meet on Monday ahead of the leaders' Summit later in the day which will continue on Tuesday.
There will be attempts to forge a compromise to overcome Hungarian resistance and the outcome will have an important impact on the energy sector.
US markets will be closed on Monday.
Data Today
Day Ahead (times in BST)
13.00: German consumer prices
16.00: US Fed Governor Waller speech
Key events over the next week
June 1st: Bank of Canada policy decision
June 1st: US ISM manufacturing index
June 3rd: US employment report
Gun to head challenge – Update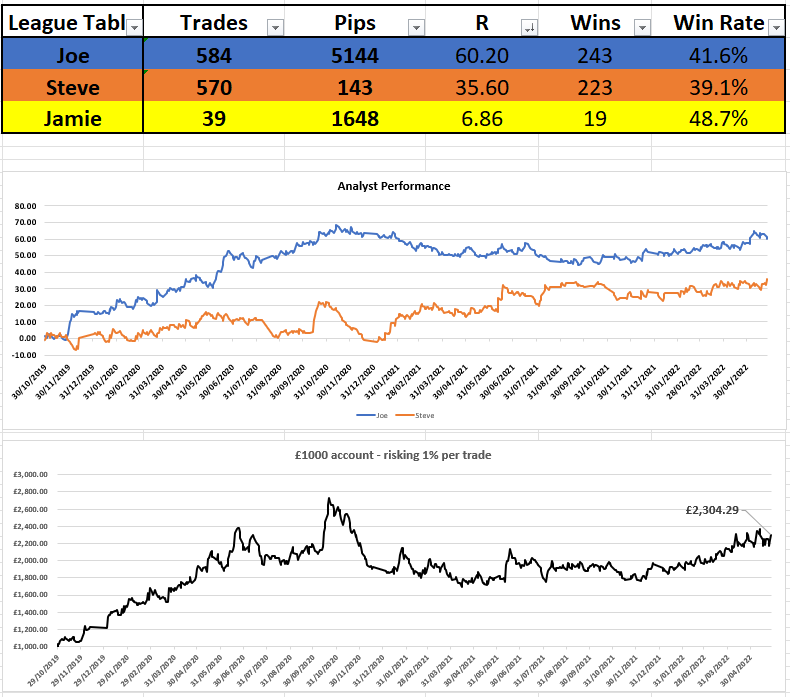 Today's trade idea

Have a great week everyone.
Get award-winning FCA regulated signals and levels on over 30 markets, as well as education resources so you never trade alone.