Good morning and welcome to episode 611 of 'Talking Bull'. In this video/podcast we cover the main headlines and what to expect from the day ahead. 
We take a technical look at key markets that are likely to be impacted by today's events. Also, we participate in a 'Gun to the head' challenge where each of us calls a live trade. These will expire at 9pm tonight and we will keep track of the progress over time.
We hope you enjoy it!
For a selection of free educational content, join our Discord server at – https://discord.gg/Db4UWVFvF6
Show notes:
3 Trades and 3 Stop outs on our Gun2Head trades.
We have included an illustration based on a £1000 account. This will follow the combined return of our morning trades by risking 1% of the trading capital per trade. The 1% risk is a variable monetary amount and will rise and fall based on the success of the calls.
We are currently up 118.90% collectively since we began recording Talking Bull on the 30th October 2019.
News
ECB stays hawkish
ECB policy remained an important focus with reports that a majority of policymakers are prepared to back at least two 25 basis-point rate increases this year.
Minutes from the April policy meeting reported that there was widespread concern over high inflation number and some members viewed it as important to act on policy without undue delay.
There are now very strong expectations that the ECB will act to raise rates at the July meeting, but still important scepticism whether the bank will be able to secure support for a series of rate hikes, especially given growth risks.
Philly manufacturing index cools
The Philadelphia Fed manufacturing index declined sharply to 2.6 for May from 17.6 previously and below consensus forecasts of 16.0. There were, however, strongly monthly readings for new and unfilled orders as well as shipments. Employment indicators were mixed with strong employment growth, but a dip in weekly hours.
Cost pressures remained strong, but there was a slight easing of inflation readings. Companies were less optimistic over the outlook and expect a slight easing of inflation pressures.
Chinese rate cut
The Chinese central bank held the 1-year lending rate at 3.70% while the 5-year rate was cut to 4.45% from 4.60%. The 5-year rate is mainly used for mortgage rates and maintained expectations of further support measures for real estate and the economy.
Risk assets recover
Risk appetite was notably fragile in early Europe on Thursday, but sentiment gradually recovered ground with slightly increased optimism that very aggressive Fed rate hikes could be avoided. The cut in Chinese rates also helped underpin confidence.
Dollar corrects lower
The dollar lost further ground on Thursday with a significant debate over the US outlook. There has been further evidence of weaker retail sales, but uncertainty whether this is a symptom of a weaker economy or illustrates a switch in spending towards services and leisure. The Philly Fed data contributed to the underlying debate.
The debate over US exceptionalism was significant in leading to a dollar correction.
UK retail sales defy expectations
UK consumer confidence dipped to equal a record low for May. The latest retail sales data, however, was stronger than expected with a 1.4% increase for April compared with expectations of a small monthly decline with the annual slide held to 4.9%.
The sales data jolted the very pessimistic narrative, at least for the very short term.
Data Today
08.30: Bank of England Pill speech
Key events over the next week
May 21st: Australia general election
May 24th: European Flash PMI reports
May 25th: Federal Reserve minutes
Gun to head challenge – Update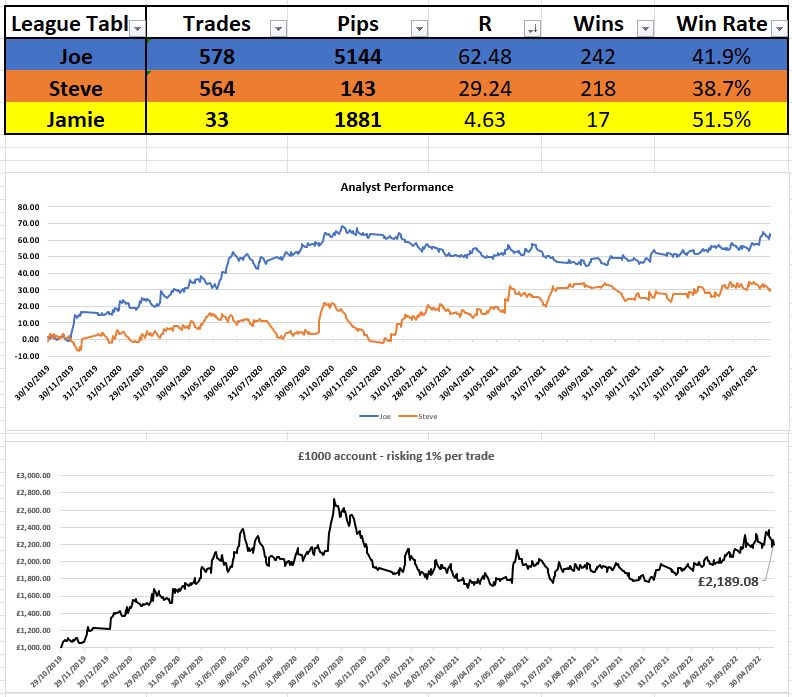 Today's trade idea

Have a great week everyone.
Get award-winning FCA regulated signals and levels on over 30 markets, as well as education resources so you never trade alone.