Good morning and welcome to episode 476 of 'Talking Bull'. In this video/podcast we cover the main headlines and what to expect from the day ahead. 
We take a technical look at key markets that are likely to be impacted by today's events. Also, we participate in a 'Gun to the head' challenge where each of us calls a live trade. These will expire at 9pm tonight and we will keep track of the progress over time.
We hope you enjoy it!
Show notes:
We have included an illustration based on a £1000 account. This will follow the combined return of our morning trades by risking 1% of the trading capital per trade. The 1% risk is a variable monetary amount and will rise and fall based on the success of the calls.
We are currently up 93.72% collectively since we began recording Talking Bull on the 30th October 2019.
News
Stocks rebounded across Asia, with Chinese tech stocks being an area of particular strength after the recent losses.
Talk of at least a short-term solution to the debt ceiling from Republican leader Mitch McConnell helped US markets to make headway, and futures continue to look strong this morning.
Crucially these are pushing above the highs of last Friday and Tuesday, which marked the peak of gains for indices, and with lows apparently in place for the time being a bullish view may begin to emerge once again.
Aside from the debt ceiling discussions, and the related questions over infrastructure programmes, today also sees the release of weekly jobless claims and the Canada Ivey PMI figure. Source: IG Morning Call
Data Today
1.30pm – US initial jobless claims (w/e 2 October): claims to fall to 348K from 362K. Markets to watch: USD crosses
3pm – Canada Ivey PMI (September): August reading 66. Markets to watch: CAD crosses
Source: IG Morning Call
Gun to head challenge – Update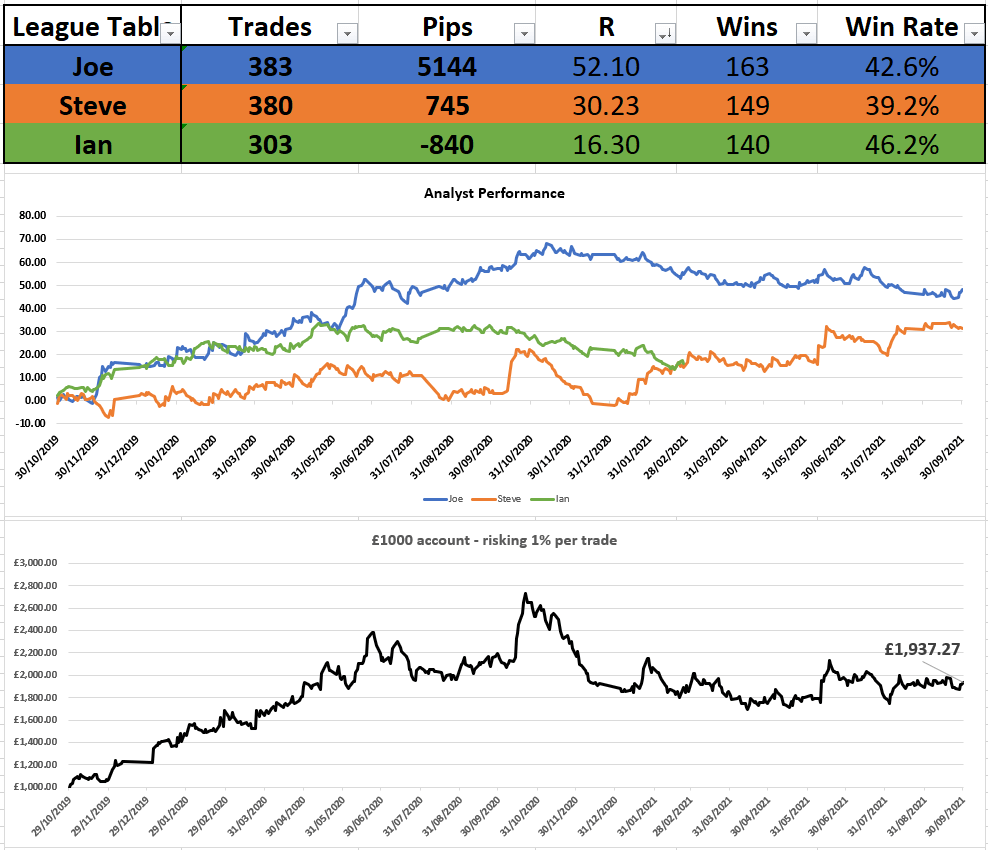 Today's trade idea
Steve buying GER40 at 15147  with a stop at 15100 and targeting 15306