Good morning and welcome to episode 725 of 'Talking Bull'. In this video/podcast we cover the main headlines and what to expect from the day ahead. 
We take a technical look at key markets that are likely to be impacted by today's events. Also, we participate in a 'Gun to the head' challenge where each of us calls a live trade. These will expire at 9pm tonight and we will keep track of the progress over time.
We hope you enjoy it!
For a selection of free educational content, join our Discord server at – https://discord.gg/Db4UWVFvF6
Show notes:
Joe was offside 0.51R on USDCHF. Steve was stopped out on Oil.
We have included an illustration based on a £1000 account. This will follow the combined return of our morning trades by risking 1% of the trading capital per trade. The 1% risk is a variable monetary amount and will rise and fall based on the success of the calls.
We are currently up 192.36% collectively since we began recording Talking Bull on the 30th October 2019.
News
Fed speakers debate mandate tensions
Chicago Fed President Evans stated that much higher rates will bring the Fed's employment mandate into jeopardy and saw benefits in making adjustments to the pace of rate hikes soon.
Minneapolis head Kashkari stated that he did not know what the decision would be in December. He added that he wanted to see how the economy evolves to reduce the risk of overshooting, but he also commented that it was entirely premature to talk of a policy pivot.
According to Kashkari the Fed is a long way from the two mandates being in tension.
US yields edge lower, equities retreat
US Treasuries posted limited net gains on Wednesday and the trend continued in Asia on Thursday with the 10-year yield retreating to around 4.07%.
Equities were unable to gain support from lower yields and posted net losses.
Russia announces Kherson withdrawal
In an announcement on Wednesday, Russia announced that it will withdraw from Kherson City and regroup on the Eastern bank of the Dnipro River.
The Euro spiked higher on the report, but failed to hold the gains with a significant net retreat on the day as the dollar regained ground.
Key US CPI data on Thursday  
The latest US consumer prices data will be released on Thursday. Consensus forecasts are that the prices will increase 0.6% for the month with the year-on-year rate slowing to 8.0% from 8.2%.
Underlying prices are expected to increase 0.5% with the annual rate marginally lower at 6.5% from 6.6%.
Cryptocurrencies remain vulnerable 
After the rout on Wednesday, cryptocurrencies attempted to recover on Thursday, but selling pressure resumed quickly and bitcoin dipped to fresh 2-year lows following a collapse of Binance's takeover of FTX operations.
Norwegian inflation increases 
The headline Norwegian inflation rate increased to 7.5% for October from 6.9% and above expectations of 7.1%
The core rate also increased sharply to 5.9% from 5.3%.
Data Today
13.30: US consumer prices
13.30: US jobless claims
07.00 (Fri): UK GDP
Key events over the next week
November 11th: US University of Michigan consumer confidence
Gun to head challenge – Update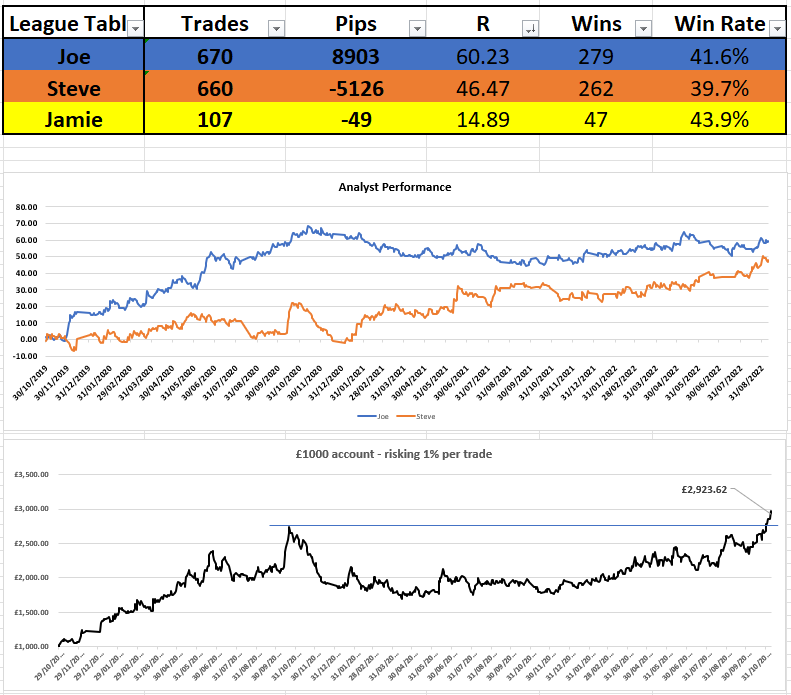 Today's trade idea
Have a great week everyone.
Get award-winning FCA regulated signals and levels on over 30 markets, as well as education resources so you never trade alone.