Good morning and welcome to episode 655 of 'Talking Bull'. In this video/podcast we cover the main headlines and what to expect from the day ahead. 
We take a technical look at key markets that are likely to be impacted by today's events. Also, we participate in a 'Gun to the head' challenge where each of us calls a live trade. These will expire at 9pm tonight and we will keep track of the progress over time.
We hope you enjoy it!
For a selection of free educational content, join our Discord server at – https://discord.gg/Db4UWVFvF6
Show notes:
Joe was up 0.22R on GBPJPY. Steve and Jamie were stopped out on Oil and DAX.
We have included an illustration based on a £1000 account. This will follow the combined return of our morning trades by risking 1% of the trading capital per trade. The 1% risk is a variable monetary amount and will rise and fall based on the success of the calls.
We are currently up 129.51% collectively since we began recording Talking Bull on the 30th October 2019.
News
US consumer confidence retreats further
US consumer confidence declined to 95.7 for July from 98.4 in June which was below consensus forecasts of 97.4 and the lowest reading since February 2021. There was decline in the present conditions index and a small dip in the expectations component with consumers also slightly less confident in the labour market.
New home sales slide
US new home sales declined sharply to an annual rate of 590,000 for June from a revised 642,000 previously and well below consensus forecasts of 660,000.
The Richmond Fed manufacturing index recovered to zero for July from -11 the previous month and above consensus forecasts of -12. There was a small increase in shipments for the month, but new orders and order backlogs contracted again. Employment growth slowed while skills shortages increased and there was a slight easing of inflation pressures.
Gas fears trigger renewed Euro losses
The Euro dipped sharply on Tuesday with renewed fears surrounding the economic outlook as gas supplies through the Nord-Stream pipeline are due to be cut again this week.
Gas prices hit fresh 4-month highs, reinforcing fears over the outlook.
EUR/CHF slides to 7-year lows
The Swiss franc gained fresh support during Tuesday, primarily as a function of a loss of confidence in the Euro-Zone outlook. Weaker risk conditions and expectations of nominal franc gains to offset declines in real terms were also important in strengthening the Swiss currency.
The Euro came under heavy pressure and posted fresh 7-year lows below 0.9750 while the dollar was unable to make headway despite wider strength.
Fed rhetoric crucial 
The US Federal Reserve is expected to increase interest rates by a further 75 basis points to 2.50% at Wednesday's policy meeting.
The policy statement and rhetoric from Fed Chair Powell is likely to be crucial for the market reaction. In particular, the balance between inflation pressures and the growth outlook will be crucial elements for markets to digest.
Australian inflation hype fades slightly
The second-quarter Australian CPI data recorded a 1.8% increase in headline prices after a 2.1% increase previously and marginally below expectations of 1.9%. Core prices met expectations with a 1.5% increase.
Markets still expect a 50 basis-point Reserve Bank rate hike next week, but overall rate expectations were scaled back slightly following the data.
Data Today
15.30: US EIA oil inventories data
19.00: US Federal Reserve policy statement
19.30: Fed Char Powell press conference
Key events over the next week
July 28th: US GDP (Q2 advance reading)
Gun to head challenge – Update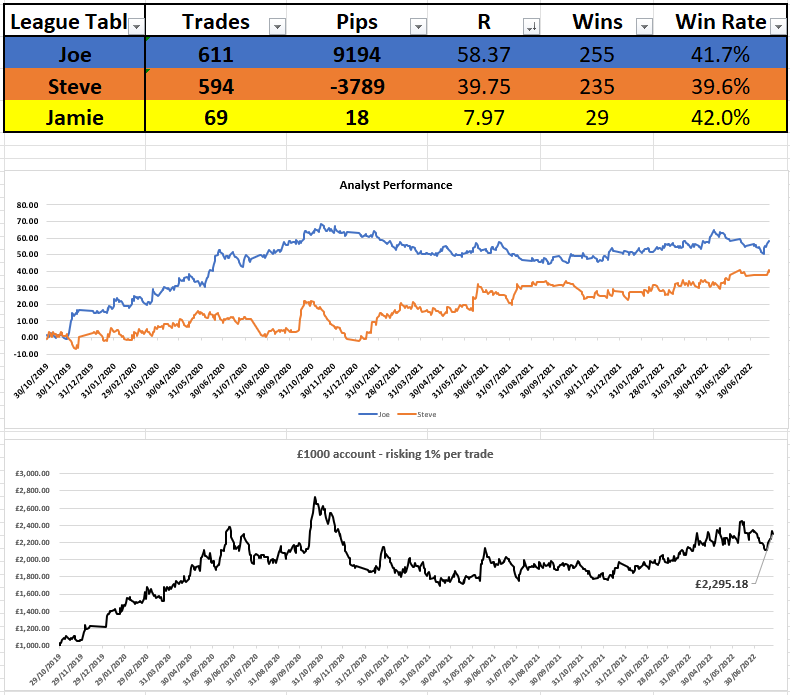 Today's trade idea

Have a great week everyone.
Get award-winning FCA regulated signals and levels on over 30 markets, as well as education resources so you never trade alone.