Bitcoin remained under pressure early in Europe on Friday, but found support near $47,500
Posted: 26th April 2021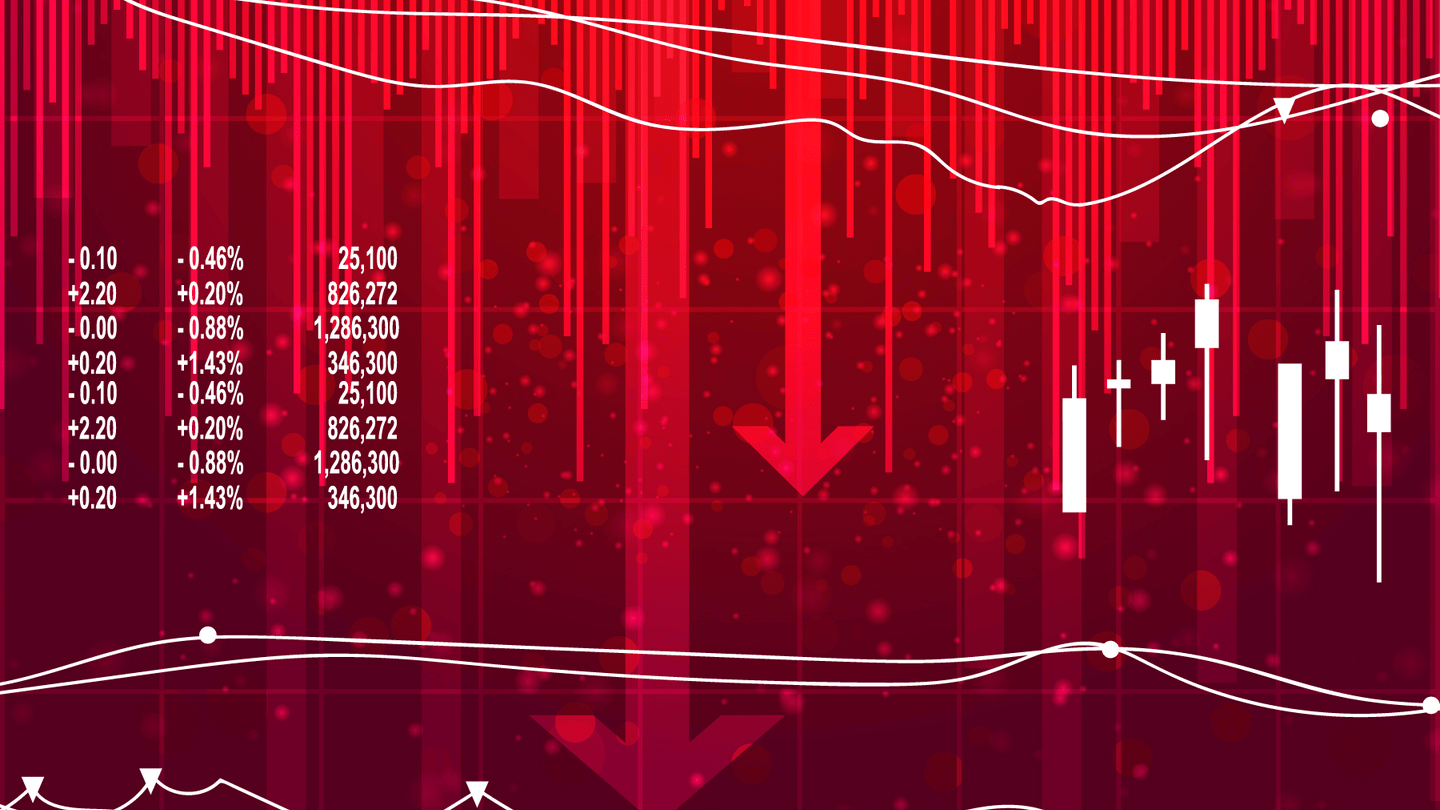 Trade ideas & Daily market report April 26th 2021
Market highlights.
Overall risk appetite has held steady amid expectations that low US interest rates would drive markets, although underlying tensions increased.
Although US bond yields edged higher on Friday, the moves did not disrupt markets.
Wall Street equities posted net gains, but retreated from peak levels.
Asian equities faded late in Monday's session.
The dollar was unable to recover ground and retreated to 7-week lows as Fed expectations of a dovish Fed undermined demand.
The Euro posted net gains to 2-month highs just above 1.2100.
Sterling was unable to make headway overall, but did advance to 1.3900 against the dollar.
Commodity currencies eventually posted net gains as the US currency lost ground.
Oil prices posted only limited net gains amid reservations over Asian demand conditions.
Gold regained losses on Monday as the US currency remained on the defensive.
Cryptocurrencies posted a strong recovery in Asia on Monday.
EUR/USD
According to flash PMI data, the French PMI data was stronger than expected with the services sector returning to expansion. German manufacturing data remained close to record highs and there was a marginal expansion for services, although it was slightly below consensus forecasts.
The Euro-zone flash PMI manufacturing index strengthened to a record high of 63.3 for April from 62.5 and above expectations of 62.0. The services-sector index also increased to an 8-month high of 50.3 from 49.6 and above consensus forecasts.
The data underpinned evidence of Euro-zone resilience despite lockdown restrictions and also reinforced expectations of recovery over the next few months.
There were reports that the ECB is expecting a tough decision on the bond-buying plan at the June meeting with diversity in views with economic optimism contrasting with others seeing the need for caution. Overall, EUR/USD posted an advance to above 1.2050 at the New York open.
The US PMI manufacturing index strengthened to a 2-month high of 60.6 for April from 59.1 previously and slightly above consensus forecasts. The services-sector index also posted a record high of 63.1 from 60.4 previously with strength in new orders and employment.
The data maintained confidence in the growth outlook, but the dollar was unable to respond and EUR/USD strengthened to test 1.2100 at the New York close.
CFTC data recorded a renewed increase in long non-commercial Euro contracts in the latest week, the first increase for five weeks.
The dollar was unable to regain territory on Monday amid expectations that the dovish Fed policy would be maintained at this week's policy meeting. EUR/USD traded at 2-month highs just above the 1.2100 level as US yields continued to limit US dollar support with the dollar index trading at fresh 7-week lows.
USD/JPY
US bond yields were little changed in early Europe on Friday and the dollar was unable to make headway with a sharp USD/JPY retreat to near 107.50 just after the New York open. Wall Street equities moved higher and there was a sharp recovery into the London fix with the dollar strengthening to above the 108.00 level.  Wider US currency losses dragged USD/JPY back below the 108.00 level later in the New York session.
CFTC data recorded little change in the latest week with a substantial short yen position. The Japanese government lost three by-elections over the weekend, increasing speculation that there could be a shock in national elections due by October 21st.The Bank of Japan will announce its latest policy decision on Tuesday with no policy changes expected at this meeting. Markets will be monitoring comments on the outlook, especially given the on-going coronavirus emergency.
Overall risk appetite held steady on Monday, but the dollar was unable to make headway amid wider pressure and USD/JPY settled around 107.80.
Sterling
According to the flash data, the UK manufacturing PMI index strengthened to 60.7 for April from 58.9 previously. This was above consensus forecasts of 59.0 and the strongest reading since 1994, although the data was boosted by further supply-chain disruptions. The services sector strengthened to 60.1 from 56.3 previously and just above market expectations. Sterling failed to draw support from the data, especially as there had been some speculation that the services data would be even stronger.
The UK currency was also hampered by expectations that there would be a significant catch-up by the Euro-zone over the next few months.
EUR/GBP again tested resistance above the 0.8700 level while GBP/USD was unable to break above the 1.3900 level.
In comments over the weekend, Bank of England Deputy Governor Broadbent commented that he expects very rapid growth over the next two quarters, especially with the impact of reduced savings, although he also warned that inflation will be less predictable, especially with capacity issues.
GBP/USD traded close to 1.3900 on Monday amid the weaker dollar, but did hit resistance above this level with EUR/GBP strengthening to near 0.8710.
Swiss franc
The Euro posted net gains against the franc on Friday with immediate demand for the Swiss franc curbed by strong Euro-zone business confidence data. Equity-market trends were mixed with losses in Europe offset by gains on Wall Street.
EUR/CHF posted net gains to near 1.1050 while USD/CHF was held little changed around 0.9160 before fading late in the day. The franc resisted selling pressure on Monday as gold held a firm tone. EUR/CHF remained close to 1.1050 on Monday with USD/CHF dipping to 0.9125 amid wider US losses.
AUD/USD + USD/CAD
Despite a fragile US dollar, the Australian dollar was unable to make headway during Friday with AUD/USD edging lower to 0.7725 as relatively narrow ranges prevailed.
The pair edged higher late in US trading as the US dollar lost ground.
The Australian dollar posted further net gains in Asia on Monday as the US currency remained on the defensive and iron ore prices posted strong gains. AUD/USD advanced to highs around 0.7780 before a slight correction.
The Canadian dollar was held in narrow ranges and there was only marginal headway despite gains in equities, a fragile US dollar and an advance in oil prices.
Overall, USD/CAD dipped to near 1.2475 as the US currency retreated again.
The pair retreated to near 1.2450 on Monday amid the fragile US currency.
NOK+ SEK
The Norwegian krone secured limited net gains on Friday as equity markets posted gains and oil prices secured net gains. EUR/NOK settled close to 10.03.
The krone held a firm tone on Monday amid solid risk conditions with EUR/NOK around 10.02 and USD/NOK retreating to 8.27, close to 30-month lows.
The Swedish krona was unable to make headway and EUR/SEK settled around 10.14. There was little change on Monday with USD/SEK around 8.37.
Equities
Euro-zone equities were unable to draw support from the stronger than expected business confidence data. There were also net losses despite gains on Wall Street. There were some reservations over global coronavirus trends.
The German DAX index declined 0.25% with a marginal decline for the Eurostoxx 50 index.
Major UK equites were held in tight ranges with a soft Sterling tone, higher oil prices and strong business confidence data helping to cushion the market. Overall, the FTSE 100 index closed unchanged.
US equities posted solid gains as investors adopted a more sanguine stance over the potential impact of higher capital gains taxes, especially given the potential for congressional opposition.
Bourses did retreat from intra-day highs with a 1.1% gain for the S&P 500 index to just below record highs.
US futures posted slight gains on Monday with Asian bourses overall unable to make headway. Japan's Nikkei 225 index did post a 0.4% gain despite a weak US dollar while the Australian ASX declined 0.2% even with gains in commodity prices.
China's Shanghai index traded 0.5% lower in late trading while Hong Kong's Hang Seng index was also slightly lower.
Commodities
Oil prices were underpinned by strength in business confidence data on Friday. The dollar also remained fragile, but there were still reservations surrounding global coronavirus trends which could undermine demand conditions.
Overall, WTI was able to post net gains to the $62.0 p/b.
Crude was unable to make further headway on Monday despite the fragile dollar with WTI trading around $61.60 p/b and Brent around $64.80 p/b.
Precious metals were unable to make headway ahead of Friday's New York open despite a weaker US dollar.
Failure to advance helped trigger selling pressure later in the day with net losses.
Overall, gold closed just below $1,780 per ounce and silver also posted net losses to just below $26.0 per ounce.
Gold held close to $1,780 per ounce on Monday amid a weaker US dollar while silver was close to $26.0 per ounce.
Cryptocurrencies
Bitcoin remained under pressure early in Europe on Friday, but found support near $47,500 before a rebound back above $50,000 as a weaker dollar helped underpin confidence.
Overall volatility in cryptocurrencies eased slightly over the weekend, although there was a series of lower peaks which hampered confidence to some extent.
CFTC data recorded a small net decline in short bitcoin positions.
Bitcoin settled just below $50,000 at the Asian open, but here was strong buying during the session as a whole with an advance to above $52,000.
Ether traded within a $2,100-$2,300 range during the weekend in choppy trading. There were sharp gains in Asia with Ether around $2,450.
Calendar
Major events for the day ahead: (times in BST)
09.00: Germany IFO index
04.00 (Tues): Bank of Japan policy decision