Good morning and welcome to episode 473 of 'Talking Bull'. In this video/podcast we cover the main headlines and what to expect from the day ahead. 
We take a technical look at key markets that are likely to be impacted by today's events. Also, we participate in a 'Gun to the head' challenge where each of us calls a live trade. These will expire at 9pm tonight and we will keep track of the progress over time.
We hope you enjoy it!
Show notes:
Joe made 0.19R on DAX, Steve was offside 0.23 on S&P.
We have included an illustration based on a £1000 account. This will follow the combined return of our morning trades by risking 1% of the trading capital per trade. The 1% risk is a variable monetary amount and will rise and fall based on the success of the calls.
We are currently up 95.29% collectively since we began recording Talking Bull on the 30th October 2019.
News
Bank of England officials gave further hints that an increase in interest rates may be coming to tackle inflation. Michael Saunders suggested that traders were right to bring forward bets on hikes, while Governor Andrew Bailey warned of a "very damaging" period of inflation unless policy makers take action. Markets are almost-fully pricing in the first move by the end of this year — the next monetary policy announcement is due November 4.
Britain and the EU are set for a potential clash on Northern Ireland this week as the U.K.'s Brexit minister will seek changes to the protocol that governs trade flows with Ireland. It comes as the government is facing other headaches, including rising energy prices and a dispute with France over fishing rights. Last week, the U.K. hit back at France over a threat to Britain's electricity supplies amid the fishing spat.
West Texas Intermediate crude oil futures have topped the psychological price threshold of $80 for the first time since 2014. Oil has benefitted from soaring prices of natural gas amid decreasing stockpiles ahead of winter in the northern hemisphere. Pricier crude adds to the global power crunch, which is prompting major energy trading firms to cut down on positions and increase borrowing.
European stocks look set for a flat open despite a jump in Asia, where Japan climbed as the yen fell and the prime minister said he isn't considering changes to the country's capital-gains tax at present. There's no cash Treasuries trading because of the Columbus Day holiday, but the stock market will remain open.
Data Today
None
Gun to head challenge – Update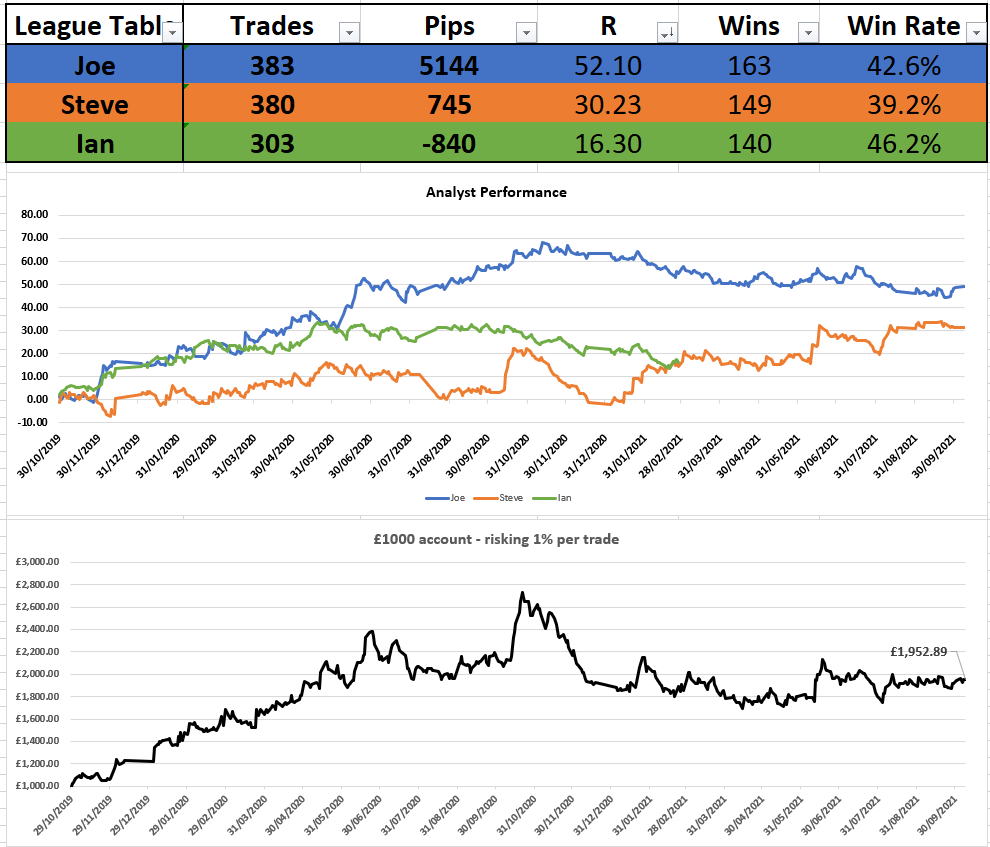 Today's trade idea

Have a great week everyone.
Get award-winning FCA regulated signals and levels on over 30 markets, as well as education resources so you never trade alone.