Commodity currencies made strong gains
Posted: 14th March 2019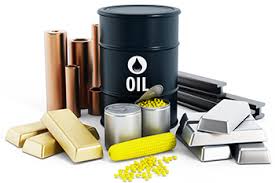 Daily market report March 14th 2019
Market highlights
Sterling moved sharply higher in very volatile conditions as the House of Commons voted that the UK should not leave the EU without an agreement in any circumstances.
Benign US inflation data again undermined the dollar with improved European sentiment having a significant impact as EUR/USD traded above 1.1300.
Oil prices moved sharply higher with WTI at 3-month highs amid expectations of tighter supply conditions.
Commodity currencies made strong gains on Wednesday on hopes for stabilising global demand before retreating after weak Chinese industrial data.
After firm gains, the mood in equity markets also turned more cautious after China's industrial data, although with solid underlying support.
Precious metals surrendered initial gains despite net EUR/USD gains, but gold held above $1,300 per ounce.
EUR/USD
Euro-zone industrial production increased 1.4% for January, above consensus forecasts of 1.0%, which provided an element of support. Although there were major uncertainties surrounding the European political outlook, the Euro resisted losses.
Headline US durable goods orders data registered a 0.5% increase for January, above expectations of a 0.5% decline, although there was a slight miss on the underlying data with a 0.1% monthly decline which held the annual increase to 3.7%. There was a firm reading for capital goods spending which suggested firm underlying confidence.
The producer prices data was slightly below consensus forecasts with underlying prices increasing 2.5% over the year from 2.6% previously while the headline annual increase dipped to an 18-month low. The data overall maintained expectations that inflation pressures were under control and that the Fed could be very patient on monetary policy.
German yields moved higher and the dollar was unable to gain any traction and EUR/USD continued to challenge resistance above the 1.1300 level. The US currency continued to lose ground later in US trading with increased support for European currencies while commodity currencies also rallied and EUR/USD advanced to near 1.1350. There was a partial reversal on Thursday with the dollar regaining ground, although EUR/USD held above 1.1300 amid major political tensions.
USD/JPY
Although US equities secured firm gains in early trading the dollar was unable to make headway against defensive currencies. US 10-year yields also edged higher later in the session, but there was a USD/JPY drift lower to the 111.00 area against the Japanese currency. Higher energy prices curbed yen demand to some extent as usual correlations faded.
Chinese retail sales data met expectations and there was a slight beat on investment, but industrial production growth for the first two months of 2019 was below expectations at 5.3%, the slowest growth rate for 17 years. The data increased concerns over growth and risk appetite stumbled again.
President Trump also warned that he could walk away from the China talks which reinforced a more cautious tone and equities moved lower. The dollar secured fresh defensive demand and USD/JPY moved above 111.50 against the yen as the Japanese currency failed to secure significant defensive support.
Sterling
The government's budget update had little impact given the Brexit focus. The 2019 GDP growth forecast was cut to 1.2% from 1.6%, but lower borrowing forecasts and stronger wages growth provided an element of Sterling support.
Ahead of the next important House of Commons vote, markets assumed that there would be a vote against 'no-deal' and that the overall momentum was for a softer version of Brexit or a delay which underpinned Sterling despite tough EU rhetoric.
The House of Commons descended into chaos after an amendment to the government's vote was approved. This non-binding vote stated that the UK should not leave the EU without a deal in any circumstances, stronger than the government's version and reinforcing expectations that a 'no-deal' would be blocked. There were also reports of another meaningful vote next week. Markets were more confident that there would be a softer Brexit which triggered further strong Sterling buying with 8-month GBP/USD highs above 1.3350 on short covering as EUR/GBP dipped below 0.8500.
GBP/USD corrected lower on Thursday, but found support below 1.3250 ahead of another parliamentary vote later in the day on whether to extend Article 50. High volatility remains inevitable given extreme political uncertainty amid speculation over a no-confidence vote or fresh elections
Swiss franc
The Swiss franc was resilient during Tuesday despite further gains in global equities. Defensive currencies resisted selling pressure and gains in gold also helped underpin the franc amid very mixed fundamentals as markets monitored political developments.
Expectations that a 'no-deal' Brexit outcome would be avoided curbed potential franc demand. EUR/CHF drifted towards 1.1350 while USD/CHF retreated to 1.0030 in relatively narrow ranges. The franc drifted weaker on Thursday despite a more cautious tone surrounding global growth after China's industrial data.
AUD/USD + USD/CAD
The Australian dollar was initially little changed during Wednesday before gradually gaining ground as equity markets held firm and the US dollar gradually lost ground.
With gold also making headway, AUD/USD advanced to test the 0.7100 area.
There was a more cautious tone following China's industrial data, especially with fresh concerns over the outlook for US-China trade talks. In this environment, AUD/USD retreated to around 0.7060.
A greater sense of optimism over the global outlook heled underpin the Canadian dollar and higher oil prices were also an important element in boosting the currency as USD/CAD declined to 1-week lows below 1.3300.
The pair consolidated above this level on Thursday as the US dollar recovered some ground and risk conditions were slightly more cautious.
NOK+ SEK
Higher oil prices were an important positive factor in supporting the Norwegian krone with increased confidence in the global growth outlook also a positive factor as EUR/NOK dipped to just below the 9.70 level before consolidating just above this level on Thursday with USD/NOK below 8.60.
A slightly more positive outlook over the growth outlook also underpinned the Swedish krona with EUR/SEK retreating to near 10.51 before consolidation around 10.53 with USD/SEK support below 9.30.
Equities
Euro-zone equities were little changed in early trading, but gradually gained momentum later in the session as US markets moved higher and global growth sentiment improved.
The Eurostoxx 50 index gained 0.6% and close to 5-month highs with solid gains across all major bourses.
Sterling continued to have an important impact on UK equities with sharp gains putting downward pressure on the index. Gains in oil prices were still an important factor with a 0.1% gain for the FTSE 100 index.
Benign US inflation data underpinned US stocks with the S&P 500 index advancing 0.7% to 4-month highs. Futures edged lower on Thursday amid caution over US-China trade developments.
After initial Asian gains, sentiment turned more cautious following the Chinese data, although market performances were mixed with significant resilience outside China with hopes for stronger growth conditions later in 2019.
The Shanghai index close 1.2% lower, but Japan's Nikkei 225 index closed marginally higher as the yen lost ground while the Australian ASX index gained 0.3%. Hong Kong's Hang Seng index traded marginally lower in late trading.
Commodities
Oil prices maintained a very firm tone ahead of the New York open with supply fears important in underpinning sentiment after estimates that Iran sanctions were taking around 1.5mn bpd out of the market.
EIA crude inventories data recorded a draw of 3.9mn barrels in the latest week compared with consensus forecasts of a small build while gasoline stocks also declined sharply.
Market sentiment remained strong following the data with a weaker dollar also offering support to crude.
The EIA also lowered its estimates for 2019 and 2020 US production. Overall, WTI advanced steadily to 4-month highs around $58.40 p/b and held firm on Thursday with Brent trading around $67.80 p/b.
Gold drew support from a weaker US dollar with a push to 2-week highs above $1,310 per ounce. A dollar recovery helped trigger a correction on Thursday with a retreat to near $1,302 as overall risk appetite held relatively firm. Silver hit selling above $15.50 per ounce and retreated to below $15.40 following the Chinese data.
Cryptocurrencies
Cryptocurrencies were held in relatively narrow ranges during Wednesday amid a lack of fresh incentives. There was again no break of significant technical levels with resistance on approach to $3900 for bitcoin, while there was support on approach to $3800.
Ether registered slight losses, although prices held above weekly lows and consolidated around $134 in early Europe on Thursday.
Calendar
Major events for the day ahead: (times in GMT)
19.00: UK Brexit vote