Copper topped $10,000 a metric ton for the first time since 2011
Posted: 30th April 2021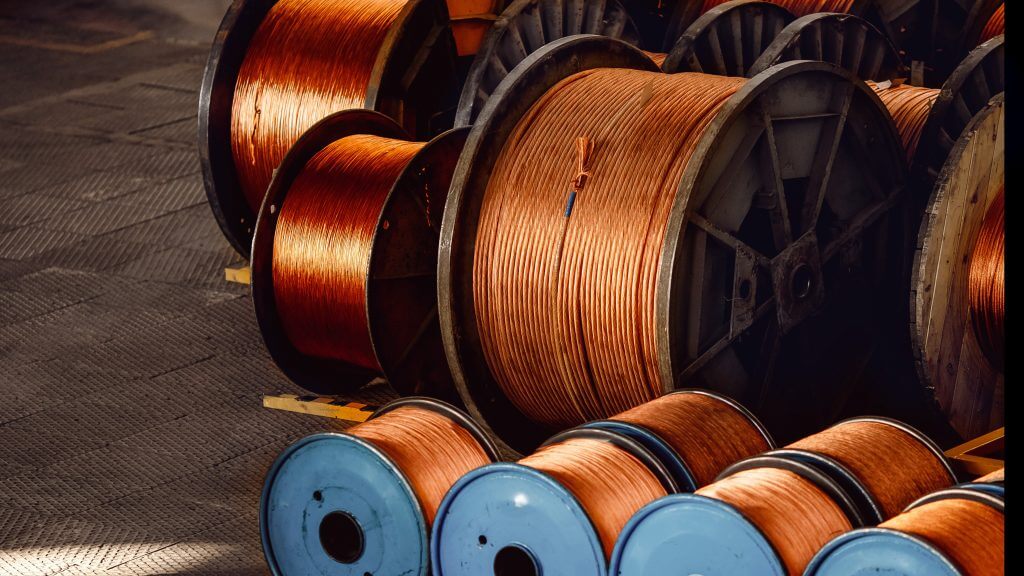 Good morning and welcome to episode 364 of 'Talking Bull'. In this video/podcast we cover the main headlines and what to expect from the day ahead. 
We take a technical look at key markets that are likely to be impacted by today's events. Also, we participate in a 'Gun to the head' challenge where each of us calls a live trade. These will expire at 9pm tonight and we will keep track of the progress over time.
We hope you enjoy it!
Join us on Telegram for more content – https://t.me/SCFree
Show notes:
Joe finished flat on yesterdays session with USDJPY, while Steve was stopped out on Oil.
We have included an illustration based on a £1000 account. This will follow the combined return of our morning trades by risking 1% of the trading capital per trade. The 1% risk is a variable monetary amount and will rise and fall based on the success of the calls.
We are currently up 74.58% collectively since we began recording Talking Bull on the 30th October 2019.
News
Twitter shares plunged 12% in U.S. after-hours trading after a soft sales forecast as the firm fails to fully-capitalize on a surge in advertising spending by online retailers. That said, the platform still managed to lift daily active users by 20% to 199 million during the latest quarter, even without the outbursts of former U.S. president Donald Trump to attract new members. More important for broader tech, however, were Amazon's results, with the ecommerce and cloud giant reporting a jump in revenue as pandemic shopping and work habits persist. The stock added 2%.
Copper topped $10,000 a metric ton for the first time since 2011 on Thursday, nearing an all-time high as miners of the base metal that's used in everything from electric cars to door handles struggle to keep up with a global economic rebound. The U.S.'s $2.25 trillion infrastructure package and bets that more aggressive climate pledges will accelerate the proliferation of solar panels, wind turbines and green vehicles are further driving gains. Still, a gauge of China's manufacturing industry slipped in April, according to data released overnight, and U.S. futures are lower this morning.
The U.K. parliamentary "sleaze" watchdog may probe whether Prime Minister Boris Johnson broke the code of conduct for Members of Parliament by failing to properly declare how the refurbishment of his government residence was funded. An opposition Labour MP wrote to the commissioner for standards requesting the investigation, a day after the Electoral Commission announced its own probe. Johnson has denied wrongdoing.
Covid-19 vaccine-maker AstraZeneca and banks Barclays, BNP Paribas and BBVA are among the names to look out for. In data, economic growth numbers are due out from several euro area countries. European stock futures are slipping. Finally, people in the U.K. get a long weekend for the early May bank holiday.
Asian markets set a more pessimistic tone as they close out the week, with fears around Chinese tech bringing weakness across the region.
That comes despite US session that managed to resolve with gains throughout the region, despite a lower-than-expected GDP reading.
Market sentiment was hit after a decline in the Chinese manufacturing survey, coupled with a report that the Chinese will bring in laws to restrict the finance operations of big tech firms. With the government seeking to include requirements on monopolistic actions, and data gathering, it seems the rules being enforced for Ant Group are now being imposed on the likes of Tencent, ByteDance, and JD.com.
Nonetheless, the session was not all gloom, with improved readings for Japanese unemployment, industrial production, and manufacturing PMI. Meanwhile, the Chinese Caixin manufacturing PMI and non-manufacturing PMI came in better-than-expected.
European data has been kicked off with a stronger French GDP reading of 0.4%, with growth figures from Germany, Italy, and the eurozone yet to come.
The US earnings focus shifts away from tech following the latest figures from Twitter (-11.5% post market) and Amazon (+2% post market). Instead, we see energy come into focus, with Exxon Mobil and Chevron reporting their latest numbers.
Data Today
10am – eurozone CPI (April, flash), GDP (Q1, flash): CPI to rise 1.6% YoY and 0.5% MoM, and GDP to fall 1% QoQ and 2.7% YoY. Markets to watch: eurozone indices, EUR crosses
1.30pm – US personal income & spending (March): spending to rise 3.8% and income to jump 20% MoM. Markets to watch: USD crosses
2.45pm – US Chicago PMI (April): index to fall to 63 from 66.3. Markets to watch: USD crosses
3pm – US Michigan confidence index (April, final): index to rise to 86.5. Markets to watch: USD crosses
Gun to the head challenge – Update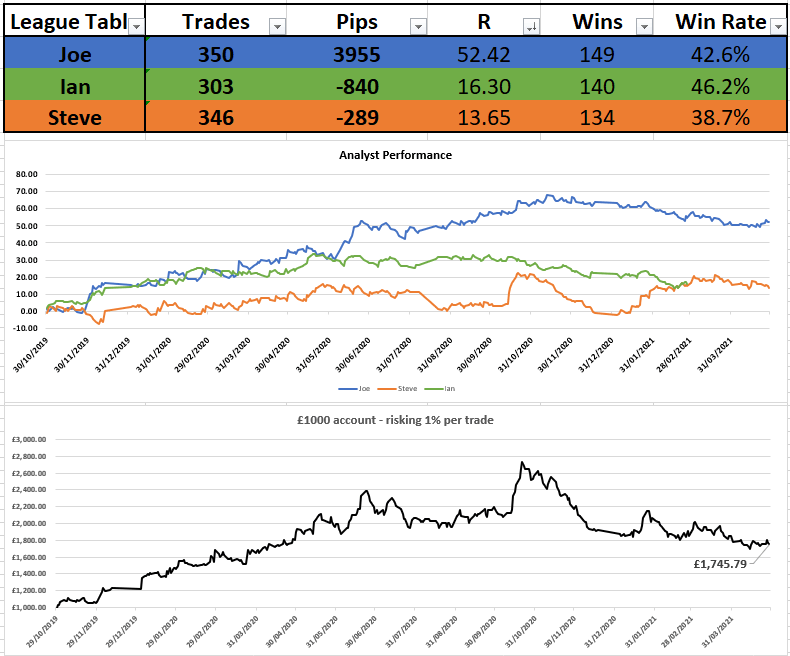 Today's trade idea

Have a great week everyone.
Get award-winning FCA regulated signals and levels on over 30 markets, as well as education resources so you never trade alone.