Covid-19 vaccines from Pfizer and Moderna effectively prevented coronavirus infections, not just illness.
Posted: 30th March 2021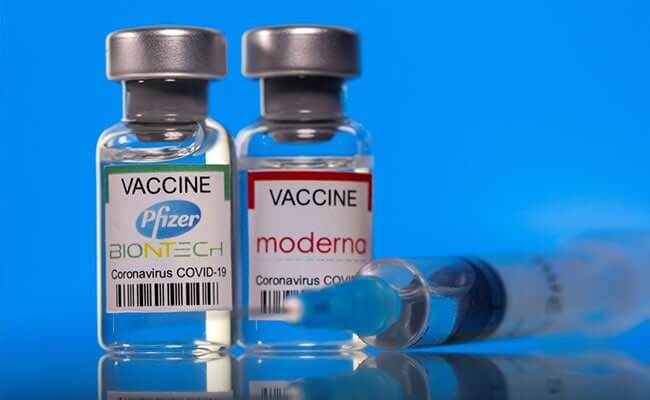 Good morning and welcome to episode 342 of 'Talking Bull'. In this video/podcast we cover the main headlines and what to expect from the day ahead. 
We take a technical look at key markets that are likely to be impacted by today's events. Also, we participate in a 'Gun to the head' challenge where each of us calls a live trade. These will expire at 9pm tonight and we will keep track of the progress over time.
We hope you enjoy it!
Join us on Telegram for more content – https://t.me/SCFree
Show notes:
2 winners yesterday. Joe made 0.43R on USDJPY, while Steve made 1.43R on FTSE.
We have included an illustration based on a £1000 account. This will follow the combined return of our morning trades by risking 1% of the trading capital per trade. The 1% risk is a variable monetary amount and will rise and fall based on the success of the calls.
We are currently up 84.67% collectively since we began recording Talking Bull on the 30th October 2019.
News
By Monday evening, salvage crews managed to tow the Ever Given to a lake halfway through the Suez Canal, allowing a massive queue of ships to start passing through the waterway. While the traffic jam may disappear within two and a half days, global trade is bracing for more disruption after the incident threw a complex network of tightly scheduled supply chains into disarray. Ports in Europe and Asia are bracing to be inundated with goods held up near Egypt for almost a week, with at least 59 container ships delayed on their way to Rotterdam, Europe's largest seaport.
A truce among global investment banks, called last week to unwind positions related to Archegos Capital without escalating losses, proved short-lived. By Friday, it was everyone for themselves after some banks started issuing notices of default to Bill Hwang's fund to seize collateral. So far, Credit Suisse and Nomura have told shareholders their businesses face "significant" losses. Goldman Sachs, ahead of the pack on unloading positions, is telling investors the impact on its financial results will probably be immaterial.
Covid-19 vaccines from Pfizer and Moderna effectively prevented coronavirus infections, not just illness, with substantial protection evident two weeks after the first dose, U.S. government researchers said. The study adds to evidence that new vaccines made with messenger RNA technology actually reduce the spread of the virus in real-world conditions. An earlier study in Israel found a single dose of the Pfizer vaccine reduced infections by as much as 85%.
Stocks drifted in Asia as investors weighed the continued improvement in the US vaccine situation against the potential ramifications of the Archegos fund implosion and any potential losses.
US markets finished Monday with modest gains, helping to counteract some early weakness, as an overall quiet day led to a generally indecisive atmosphere.
That is likely to continue today, with little of note on the calendar, amplified by the impending quarter end and and a long weekend in the UK and US. German CPI and US consumer confidence are the only real events of note for the day.
Data Today
1pm – German CPI (March, preliminary): prices to rise 1.2%. Markets to watch: EUR crosses
3pm – US consumer confidence (March): index to rise to 95.9. Markets to watch: USD crosses
Gun to head trade ideas – Update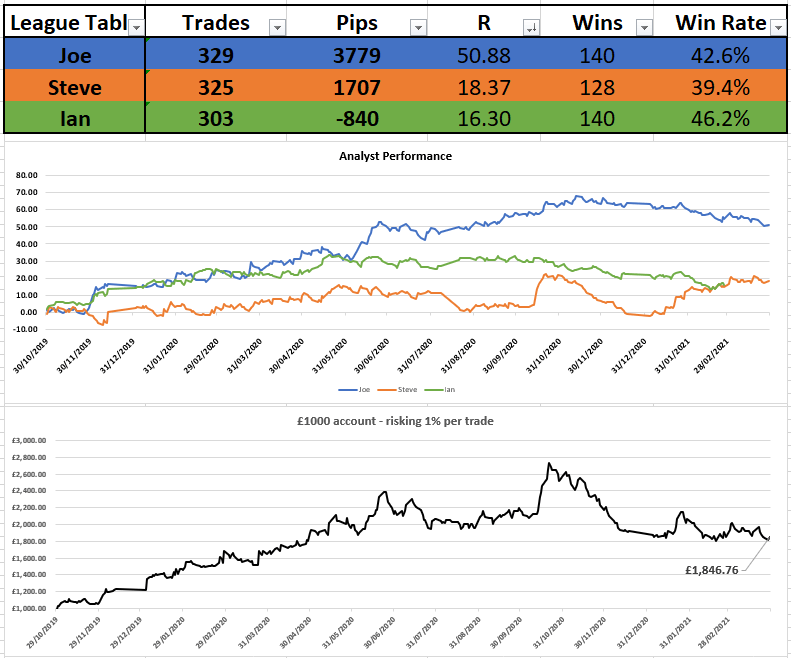 Today's trade idea

Have a great week everyone.
Get award-winning FCA regulated signals and levels on over 30 markets, as well as education resources so you never trade alone.