Crude was resilient on supply concerns
Posted: 15th March 2019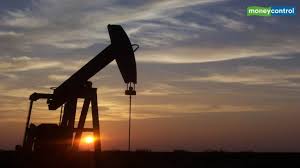 Daily market report March 15th 2019
Market highlights
The dollar was held in tight ranges with a slight drift lower on Friday to reverse Thursday's gains. Hopes that global demand would recover later this year curbed US demand.
The Bank of Japan made no changes to monetary policy, but downgraded the economic outlook.
Sterling volatility declined even though political tensions remained intense with net losses as the House of Commons did not back another referendum.
Crude was resilient on supply concerns and WTI posted 4-month highs on Friday as risk appetite held firm and commodity currencies also made net gains.
Equity markets secured limited gains in Asia on Friday.
Precious metals recovered ground as the US dollar drifted lower.
EUR/USD
The German IFO institute lowered its 2019 GBP growth forecasts to 0.6% from 1.1%, reinforcing underlying concerns and the Euro lost ground into the New York open with buyers unable to find fresh incentives as sentiment remained fragile.
US jobless claims increased to 229,000 in the latest week from 223,000 previously while import prices increased 0.6% for February. New home sales declined sharply to an annual rate of 607,000 for January from a revised 652,000 in December. The overall data impact was limited with market attention focussed elsewhere. There were no comments from Fed speakers ahead of next week's policy meeting with policy expected to remain on hold.
An element of unease over US-China trade developments triggered losses for the Australian dollar and there was also greater caution over selling the US currency. Tensions surrounding Brexit remained extremely high and there were no significant positive elements from a market perspective which limited the scope for fresh Euro buying.
Narrow ranges prevailed and EUR/USD settled just above 1.1300 with yield spreads essentially unchanged. The dollar edged lower on Friday with commodity currencies gaining some support on hopes for improved growth conditions later in 2019.
USD/JPY
There was a slight dip in risk appetite ahead of the New York open following reports that the US-China trade Summit between President Trump and Chinese President Xi would be delayed until April. The dollar was resilient, however, as the yen struggled to secure any significant support and US equity futures held steady.
There was more positive rhetoric from Treasury Secretary Mnuchin who stated that good trade progress was being made. Trump later commented that a trade announcement was likely in 3-4 weeks and USD/JPY advanced to the 111.90 area before stalling.
The Bank of Japan made no policy changes at the latest policy meeting with long-term interest rates still targeted at zero. There was, however, a downgrading of the outlook for output and exports due to weaker overseas growth, maintaining expectations of an expansionary policy.
The yen resisted further losses and gained an element of support from reports that North Korea is considering suspending nuclear talks with the US and USD/JPY retreated to around 111.65 on wider losses
Sterling
Bank of England MPC member Haskel stated that he would want to see evidence of higher inflation before voting to raise interest rates and he also expressed concerns over the risks to labour-market strength. The rhetoric was dovish, although the overall market impact was very limited as political developments inevitably dominated.
There was some speculation that the Northern Ireland DUP were edging towards a deal with the government to support the Brexit Agreement which underpinned Sterling, although there was very choppy trading and no announcement of progress.
House of Commons tensions remained extreme, although there was an element of stabilisation as the government avoided defeat on an amendment that would have seen parliament take control of the Brexit procedures. The government will apply for a short Article 50 extension if agreement is in place by March 20th and a longer extension if there is no agreement.
With an amendment calling for a second referendum defeated, Sterling registered net losses with a GBP/USD retreat to below 1.3250 while EUR/GBP rallied to 0.8550. Sterling was little changed on Friday as efforts to secure support for the Brexit deal continued with position adjustment liable to contribute to further volatile trading during the day.
Swiss franc
The Swiss franc held little changed during Thursday as markets continued to monitor global growth and political developments.
There were no positive Brexit developments during the day which limited the potential for franc selling. An element of caution over growth also provided an element of support for the Swiss currency with the Euro held close to 1.1350.
The franc was resilient on Friday amid unease over political developments and the dollar retreated to the 1.0025 area on wider US losses even with gains in international equity markets.
AUD/USD + USD/CAD
The Australian dollar dipped following reports of a delay in a US-China trade deal agreement, but AUD/USD found support below 0.7050 and the pair recovered slightly as overall risk conditions held relatively firm.
Equities made headway on Friday and the US currency drifted lower with AUD/USD advancing to near 0.7090.
The Canadian dollar edged lower as oil prices retreated and USD/CAD found support below 1.3300, although ranges were relatively narrow with USD/CAD settling around 1.3330.
Bank of Canada Senior Deputy Governor Wilkins stated that high debt levels could mean it takes longer to reach neutral interest rates, although there was no direct comment on interest rates. USD/CAD retreated to near 1.3300 as crude held firm and the US dollar drifted weaker.
NOK+ SEK
The Norwegian krone maintained a firm tone during Thursday with net support from expectations of a Norges Bank rate increase next week.
Firm oil prices also provided net support amid confidence in the economic fundamentals and EUR/NOK dipped below 9.70 as USD/NOK also retreated to around 8.55.
Riksbank member Ohlsson stated that inflation was slightly below the forecast, but was on target and the situation was less worrying than it was 3-4 years ago. He also stated that Krona weakness was surprising given the strength of Swedish fundamentals.
Overall, the krona made limited headway with EUR/SEK retreating to just below 10.51 with USD/SEK below 9.30.
Equities
There were tentative moves in Euro-zone equities early in the session as political uncertainty dominated, although confidence gradually improved later in the day with relief that there was only a limited impact from trade concerns.
German DAX index gains were held to 0.1% while the Italian FTSE MIB index gained 0.6%.
A slightly weaker Sterling tone provided relief to major stocks on Thursday and energy prices maintained a firm tone with a 0.35% gain for the FTSE 100 index.
An element of caution over trade developments triggered a slightly weaker Wall Street tone with tough resistance levels, although there was resilience with S&P 500 index losses held at 0.1%.
Asian markets made gains on Friday with optimism that expansionary central bank policies would support demand conditions later in 2019.
Japan's Nikkei 225 index gained 0.75% with support from gains in oil prices, although the Australian ASX index registered slight losses as the mining sector lost ground.
China's Shanghai index gained 1.0% with Hong Kong's Hang Seng index 0.9% higher in late trading.
Commodities
The monthly OPEC report recorded a decline in crude production to 30.55mn bpd for February. There were, however, small downward revisions to demand estimates and a slightly higher estimate to non-oil supply forecasts.
Oil continued to gain net support on supply grounds, especially with on-going disruption in Venezuela.
There was, however, a slightly greater element of caution over demand issues which curbed the potential for further gains.
WTI dipped to near $58.0 p/b before a quick recovery to the $58.50 p/b area and posted 4-month highs around $58.80 p/b on Friday with Brent close to $67.40 p/b and also close to the highest level since November.
Gold remained under pressure in European trading with the break below $1,300 per ounce continuing to erode support as the dollar made net gains.
There was a tentative recovery from lows just below $1,295 per ounce and spot prices edged back above $1,300 on Friday as the dollar drifted lower. Silver dipped to lows below $15.30 per ounce before a recovery to $15.35 on Friday.
Cryptocurrencies
Although there was a brief bitcoin spike during Thursday, cryptocurrencies overall were held in relatively narrow ranges with traders unable to generate any significant momentum in either direction.
The Basel Committee warned that crypto-assets posed a threat to banks and global financial stability despite limited exposure at present.
There was no move to test $3800 in bitcoin and prices edged higher on Friday as the US dollar drifted lower.
Ether found support close to $134 and strengthened to $136 on Friday.
Calendar
Major events for the day ahead: (times in GMT)
12.30: US New York Empire manufacturing index
14.00: US University of Michigan consumer confidence index