DAX on the verge of official 'Bear Market'
Posted: 6th December 2018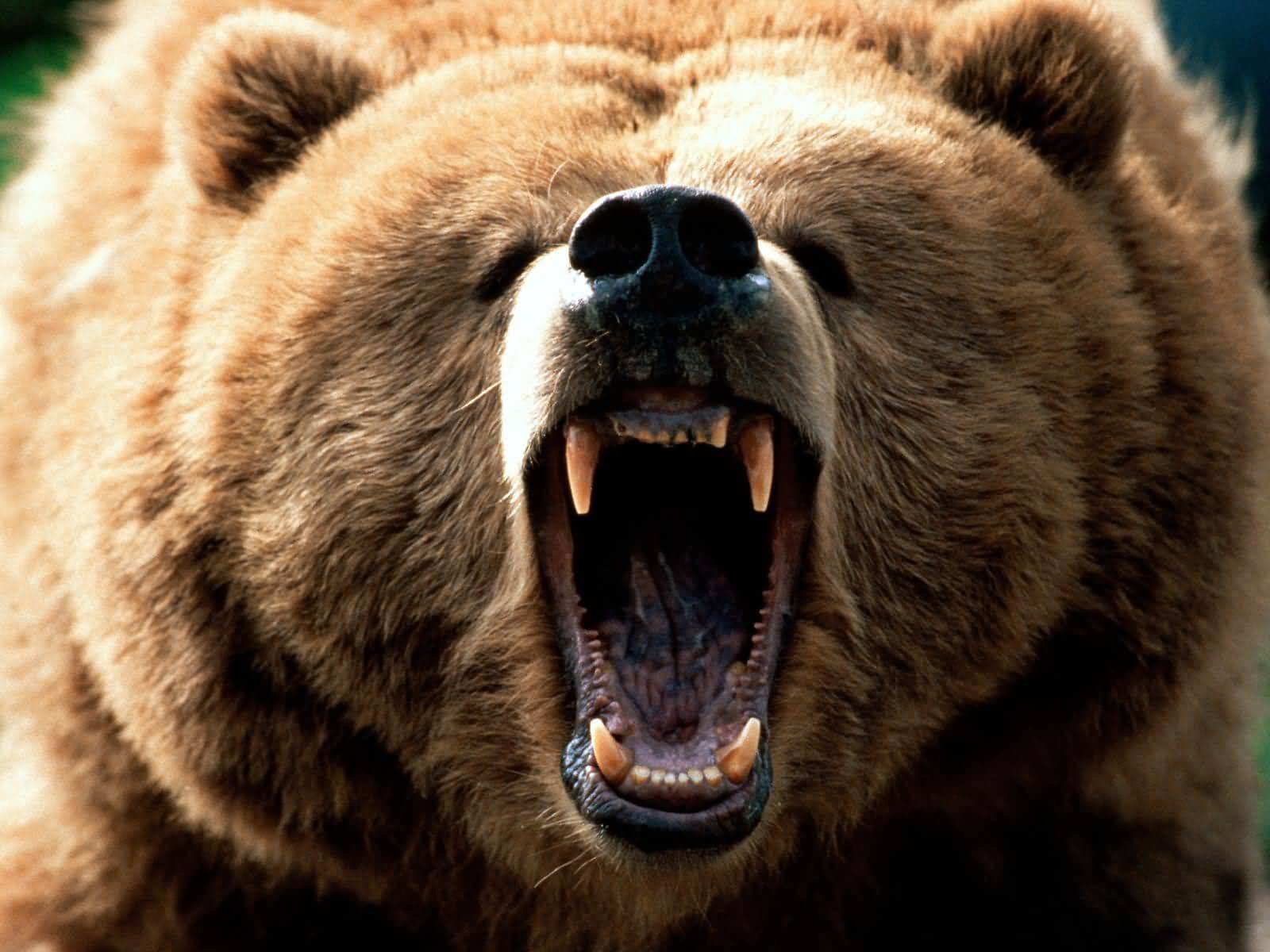 European markets are sharply in the red this morning and the German DAX is on the verge of entering a 'Bear Market'. The official definition of a 'Bear Market' is when a market falls by 20% from its peak, which for the DAX is at 10880.
The warning signs have been there for all to see. We have been calling a large head and shoulders top formation in the DAX for many months, posting a medium term trade idea on the 18/10/2018.

Where next for DAX?
The original target on our recommendation is at 10550, which is just below the 61.8% Fibonacci retracement level at 10570. The measured move of the top pattern comes in at 9856, which is just in front of the 78.6% Fibonacci level at 9747.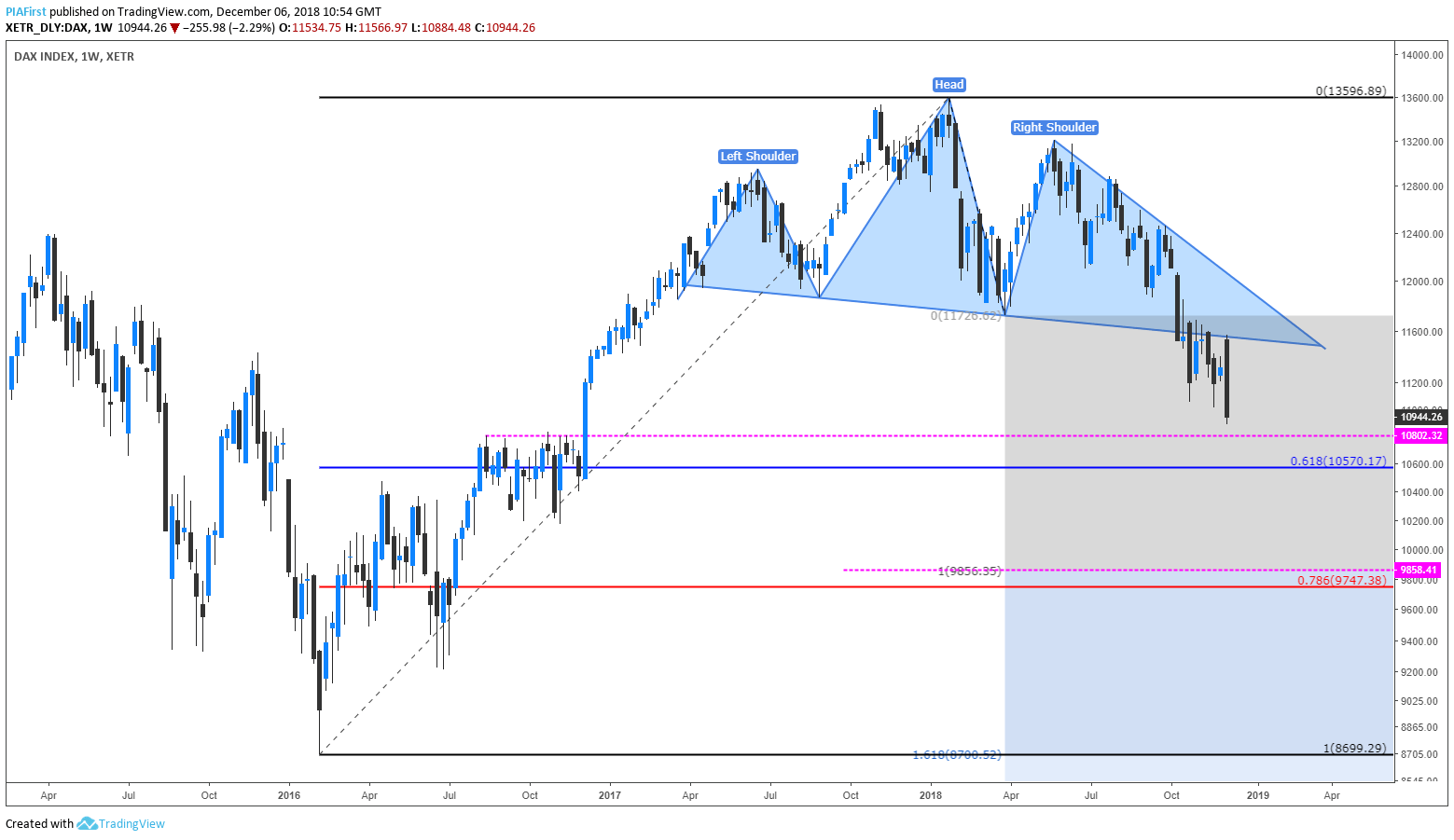 We expect to see more downside over the medium term, although believe there will be rallies along the way. The strategy for now is to sell into strength.