Did the spike to new lows on GBP/USD yesterday clear out the beaten up bulls?
Posted: 31st May 2019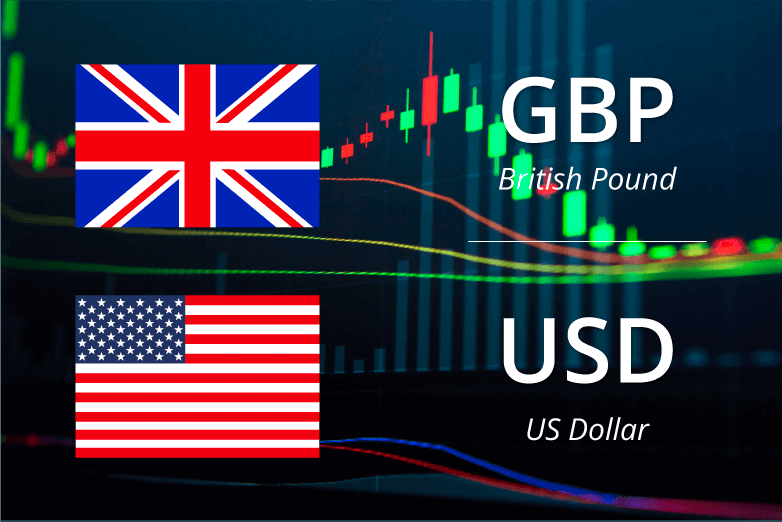 Global trade and growth concerns remained high on Thursday and intensified after the New York close as President Trump expanded the trade war with tariffs on Mexico.
GBP/USD broke to new lows during yesterdays session reaching a low of 1.2580 at around 3pm. Was this a clear out of stop loss orders in a market that is heavily long biased at the moment according to various sentiment indicators?
The sharp recovery back above the 1.2605 support is an indication of the beaten up bulls capitulating.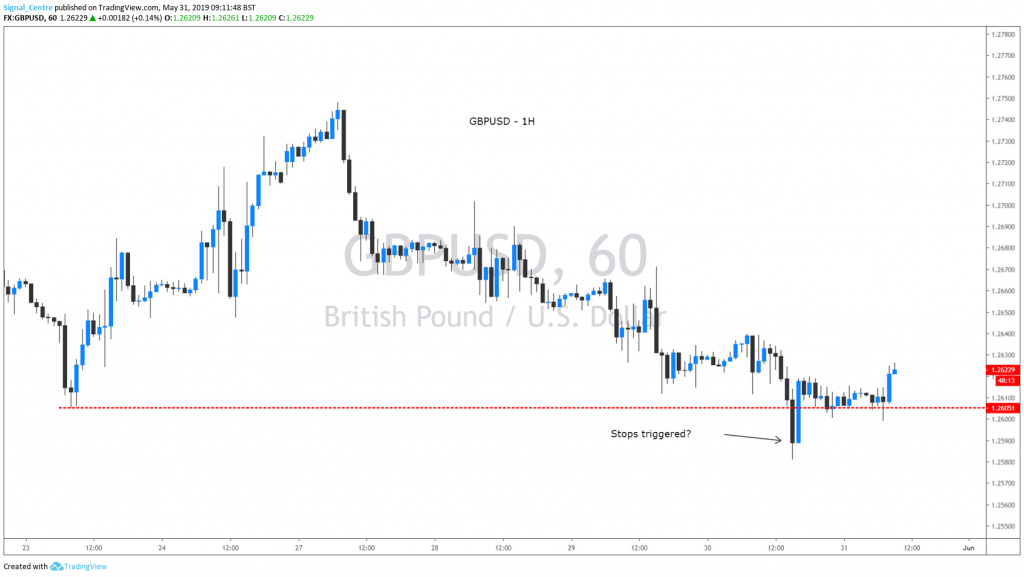 There is news this morning of further escalation in the US-China trade war. Editor-in-chief of Chinese and English editions of the Global Times posted this tweet…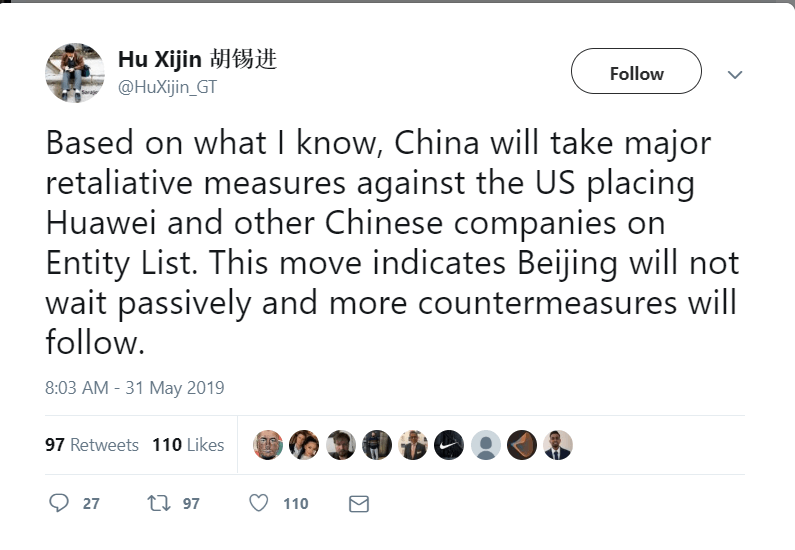 The move lower may well have reduced the long positions held in GBP/USD and Dollar weakness could be enough to send GBP/USD temporarily higher.
Technically, it held the 78.6% Fibonacci level almost to the tick, we think there is a chance of a rally from here towards 1.2677.