Equity markets remained firm
Posted: 30th April 2019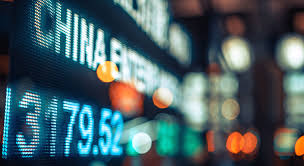 Daily market report April 30th 2019
Market highlights
The dollar drifted lower despite solid spending data with a decline in the Federal Reserve's preferred inflation measure eroding support ahead of Wednesday's Fed statement.
European currencies were able to secure limited gains, although sentiment remained cautious at best.
Equity markets remained firm with the S&P 500 index posting a fresh record high on Monday.
Risk appetite was, however, hampered by the weaker than expected Chinese PMI data as equity markets stalled while the yen secured some defensive support.
Oil prices secured tentative gains despite China's data while precious metals were unable to make any headway.
Trepidation over month-end positioning limited overall activity across asset classes.
EUR/USD
Euro-zone money supply growth accelerated to 4.5% in the year to March from 4.3% previously which suggested ECB policies were underpinning monetary dynamics while the rate of private loans growth slowed slightly to 3.2% from 3.3%.
Overall Euro-zone economic sentiment weakened to 104.0 for April from 105.6 previously as industrial confidence declined and services sentiment held steady with the data overall maintaining concerns over the growth outlook. Tight ranges prevailed ahead of the New York open with some EUR/USD support below 1.1150 against the dollar underpinning sentiment.
US personal spending data was marginally above consensus forecasts, but inflation pressures remained subdued with the annual increase for the core PCE deflator slowing to 1.6% for March from 1.7% the previous month and the lowest reading for 14 months. Given that this is the Federal Reserve's preferred inflation target and it is significantly below the 2% target, there is liable to be further political pressure for a cut in interest rates and there was speculation that Fed officials may also express concerns that the target is not being met on a sustained basis at this week's policy meeting.
There was also inevitable caution ahead of key events later in the week including Wednesday's Federal Reserve statement. The dollar gradually lost traction and EUR/USD strengthened to the 1.1180 area. The flash estimate of first-quarter Euro-zone GDP is due for release on Tuesday and the Euro will be at fresh risk if the data is weaker than expected. The French data met consensus forecasts with 0.3% growth with EUR/USD still trading around 1.1180 at the European open.
USD/JPY
US Treasury Secretary Mnuchin stated that he hoped a trade deal with China could be finalised in two further rounds which helped cushion risk appetite. US 10-year bond yields also moved higher which helped underpin the dollar with a USD/JPY move to the 111.80 area early in New York despite the weaker than expected US inflation data.
Overall risk appetite held firm, but USD/JPY was unable to make a fresh challenge on the 112.00 area and edged lower.
China's official PMI index declined to 50.1 for April from 50.5 previously and contrary to market expectations of a further small improvement. The non-manufacturing index also declined to 54.3 from 54.8 previously. In addition, the Caixin PMI manufacturing index declined to 50.2 from 50.8 previously. The weaker data had a significant impact dampening confidence in the growth outlook which hampered risk appetite. Chinese equities were resilient, however, which provided some relief and activity was limited by the on-going Japanese market holiday, but USD/JPY retreated to the 111.50 area as US yields retreated.
Sterling
Sterling dipped lower ahead of the New York open following a government spokesman comment that a way forward in Brexit talks with the Labour Party had yet to be found. Markets were wary of month-end positioning which could trigger some Sterling selling pressure. GBP/USD dipped to lows near 1.2900 before edging back into positive territory while EUR/GBP strengthened slightly to just below 0.8650 with a lack of domestic factors.
There were very strong expectations that the Bank of England would maintain interest rates at 0.7% with Brexit uncertainty continuing to limit central bank options. The Lloyds Bank business barometer strengthened to 14 for April from 10 previously which suggested a net improvement in the outlook, although consumer confidence was unchanged at -13. Sterling edged higher on Tuesday as the dollar corrected weaker, but there was GBP/USD resistance near 1.2950 while EUR/GBP was little changed.
Swiss franc
The solid tone in risk appetite undermined the franc during Monday and there was fresh evidence of a lack of demand for defensive assets as gold prices weakened significantly. With markets chasing yield, the Swiss currency tended to lose ground in global markets.
EUR/CHF advanced to just above 1.1400 while the dollar was able to hold steady despite wider losses.
Chinese data dampened risk appetite on Tuesday which curbed potential franc selling pressure with EUR/CHF and USD/CHF little changed around 1.1400 and 1.0200 respectively.
AUD/USD + USD/CAD
The Australian dollar was unable to make headway during Monday despite a slightly weaker US dollar and AUD/USD hit selling interest just above 0.7050.
Risk appetite was undermined by the weaker than expected Chinese PMI data, although there was an element of resilience and AUD/USD settled just below 0.7050.
The Canadian dollar was unable to take advantage of a slight recovery in oil prices and USD/CAD secured slight gains after finding support close to 1.3450.
NOK+ SEK
The Norwegian krone remained on the defensive in European trading on Monday before regaining some ground as oil prices secured net gains.
EUR/NOK hit resistance close to 9.70 before a slight retreat with little change in early Europe on Tuesday.
Norwegian unemployment held at 3.8% according to the latest data with March core retail sales increasing 0.6%, in line with consensus forecasts with USD/NOK holding above 8.65.
Swedish data had little impact, although subdued growth in wages had some impact curbing support on expectations of weak inflation pressure.
EUR/SEK strengthened to near 10.63 amid weak sentiment towards the Swedish monetary policy outlook with USD/SEK just above 9.50.
Equities
Euro-zone equities secured net gains on Monday in subdued conditions.
There was choppy trading in the German DAX index with difficulties in holding initial gains with a net advance of 0.1%.
The Italian index secured a slight advance on relief over the credit rating decision and Spain's index was resilient and the Eurostoxx 50 index posted a slight gain.
Major UK equities were supported by a recovery in oil prices, buy overall momentum was lacking with little net influence from currency markets and FTSE 100 index gains were held to 0.2%.
Wall Street equities were supported by the subdued inflation data and evidence of solid growth which boosted earnings expectations. The S&P 500 index gained 0.1% to a fresh record high, although futures dipped slightly on Tuesday.
Asian market sentiment was hampered by China's PMI data, although activity was limited with Tokyo again closed for a holiday. The Australian ASX index declined 0.45% as commodities were damaged by the Chinese data.
Chinese markets were resilient with the Shanghai index 0.3% higher in late trading, although there was again divergence between the mainland and Hong Kong as the Hang Seng index posted losses of 0.6%.
Commodities
Oil prices were underpinned on Monday by a solid tone in risk appetite with a slightly softer dollar tone also a factor.
Markets were still nervous over the risk of long liquidation with the potential for choppy trading, especially given on-going speculation that OPEC and non-OPEC members would look to boost supply later in 2019.
WTI found support below $63.0 p/b and edged towards the $63.30 p/b area with positive Saudi Arabian rhetoric helping to underpin crude on Tuesday with Brent around $71.40 p/b.
Gold was unable to make any significant headway despite a slightly weaker dollar as gains in global equity markets curbed potential defensive demand.  There was support just below $1,280 per ounce with limited gains to $1,283 on Tuesday as risk appetite turned slightly more cautious. Silver was again unable to hold above the $15.0 per ounce level and traded fractionally below this level.
Cryptocurrencies
Cryptocurrencies tested technical levels during Monday with a slightly weaker bias as bitcoin hit resistance close to $5200 while there was support close to $5100.
Although risk appetite held relatively firm, there was a slightly more cautious stance on Tuesday which limited potential for bitcoin buying.
Overall, there was stabilisation below $5200 in early Europe.
Ether was hampered by further evidence of viruses in wallets, although there was buying interest below $160 with a level around $164 on Tuesday.
Calendar
Major events for the day ahead: (times in BST)
10.00: Euro-zone GDP (Q1 flash estimate)
13.30: Canada GDP
15.00: US consumer confidence
16.00: Bank of Canada Governor Polox testimony