Euro recovered on reports President Trump will delay imposing tariffs on EU exports for up to 6 months.
Posted: 16th May 2019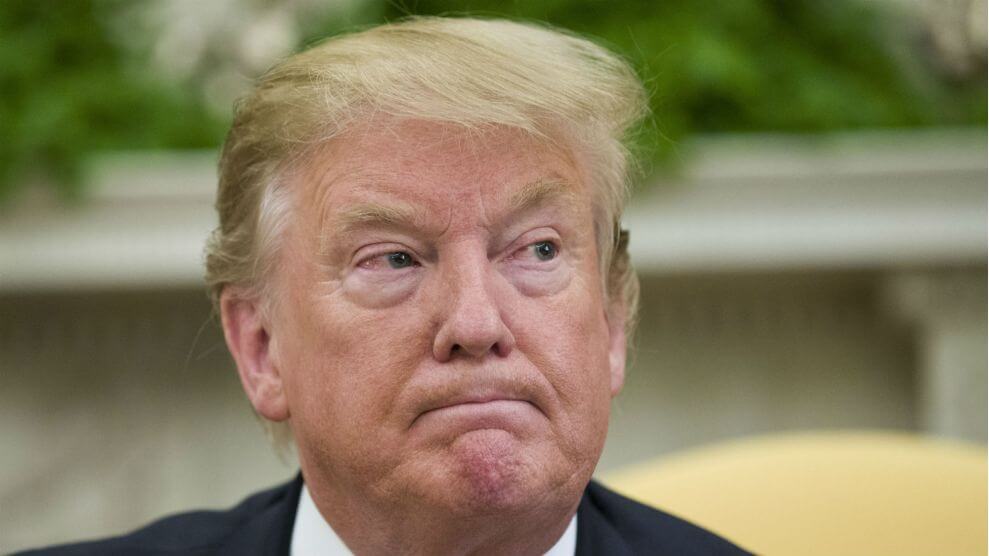 Daily market report May 16th 2019
Market highlights
US data was mixed with a soft retail sales release helping to push 10-year yields to 2019 lows which undermined the dollar, although there was still net support from a lack of confidence in alternatives.
The Euro recovered ground on Wednesday after reports that President Trump would delay any decision on imposing any tariffs on EU exports for up to 6 months.
Risk appetite also improved following the EU auto report with gains for major equity indices, although underlying caution still prevailed.
Political concerns continued to push Sterling weaker with no evidence of a breakthrough in Brexit talks and strong pressure on Prime Minister May to resign.
Oil prices made net gains with underlying support from the increase in Middle East tensions.
Bitcoin corrected from fresh 9-month highs, but with strong support on dips.
EUR/USD
Italian bond yields moved higher again in early Europe on Wednesday and there was also fresh buying interest in German bonds with the benchmark 10-year yield declining to the lowest level since October 2016 and near record lows below -0.10%. The combination of declining German yields and widening spreads between Italian and German yields were key factors undermining Euro support and EUR/USD dipped below 1.1200 ahead of the New York open.
Headline US retail sales data declined 0.2% for April compared with expectations of a 0.2% gain while the core retail sales gain was held at 0.1% compared with expectations of a 0.7% gain. The control group was also below consensus forecasts, but March data was revised slightly higher. The New York Empire manufacturing index strengthened to 17.8 for May from 10.1 and well above consensus expectations, although employment readings were subdued. Industrial production data was weaker than expected, but the NAHB housing index posted a limited advance.
The data overall tended to sap dollar confidence as yields declined. Trade issues were more important and the Euro moved higher following reports that President Trump would delay a decision on imposing any tariffs on EU auto exports for up to next six months.
Italian Finance Minister Tria also stated that the government's budget targets stood which pulled Italian yields lower once again. ECB council member Coeure stated that some domestic factors dampening growth may be fading. From lows below 1.1180, EUR/USD spiked to near 1.1225 before settling just above 1.1200 on Thursday with trade developments still crucial.
USD/JPY
Risk appetite dipped into the New York open with significant losses for US futures which maintained underlying yen demand and the dollar drifted lower. US Treasuries gained further ground following the US retail sales data with the 10-year yield declining to lows below 2.37% and close to 2019 lows which undermined the dollar.
Trump's potential message on EU auto tariffs had an important impact in supporting sentiment and equity markets moved decisively into positive territory. Long-term yields also moved slightly higher later in the session, although the yield curve was still inverted which limited potential US currency support and USD/JPY settled just above 109.50.
Risk sentiment was hampered by fresh trade tensions as Trump looked to protect the US telecoms sector which effectively amounted to a ban on Huawei. Chinese equities were resilient, however, and Treasury Secretary Mnuchin expressed optimism that he would soon visit China for trade talks. US yields edge lower again and USD/JPY traded just below 109.50.
Sterling
There were no significant UK data releases during the day with markets focussing on international market trends and domestic politics. There was a lack of confidence that Prime Minister May would be able to win parliamentary backing for the Brexit Withdrawal Bill in early June and expectations that her position was continuing to weaken amid increased pressure for a resignation timetable and expectations of a no-confidence vote in June. With global equity markets on the defensive, GBP/USD declined to 3-month lows below 1.2850 while EUR/GBP posted 8-week highs above 0.8725.
The UK currency stabilised later in the session, although there was only a limited recovery even with a net improvement in global risk conditions. May faces an important meeting with the 1922 backbench committee on Thursday and markets remained pessimistic over the potential for a Brexit breakthrough which continued to sap support with GBP/USD below 1.2850.
Swiss franc
The Swiss franc maintained a firm tone ahead of the New York open as the combination of a further slide in German bond yields and Italian budget stresses triggered fresh demand for the currency.
There was a partial reversal as the Euro and European equities rebounded late in the European session with EUR/GBP moving back above 1.1300 while USD/CHF pushed towards 1.0100.
Global risk conditions will remain important with markets also wary over National Bank rhetoric to curb potential franc gains, although the Swiss currency registered a renewed advance on Thursday.
AUD/USD + USD/CAD
The Australian dollar continued to drift lower into the New York open with sentiment again sapped by fragile risk conditions and Chinese growth concerns.
AUD/USD dipped to lows around 0.6915 before a very tentative recovery as risk appetite improved.
Australian jobs data was mixed with a stronger than expected employment increase of 28,400 for April compared with expectation of a 15,000 gains, but unemployment increased to 5.2% from a revised 5.1%. The data overall boosted expectations that the Reserve Bank would cut interest rates later in 2019 and the Australian dollar dipped lower. AUD/USD declined to 3-year lows below 0.6900 before a slight recovery.
Canadian consumer prices increased 0.4% for April with the year-on-year rate increasing slightly to 2.0% from 1.9% and in line with consensus forecasts. The core rate edged lower to 1.5% from 1.6% with the Bank of Canada core inflation rates declining fractionally to 1.9%.
The Canadian dollar edged weaker in an initial response before recovering ground as the US currency retreated and risk appetite improved.
There was also some positive rhetoric that US tariffs on Canadian steel exports could be dropped.
USD/CAD hit further resistance on approach to 1.3500 and declined to lows around 1.3425.  Oil prices held firm on Thursday with USD/CAD around 1.3435.
NOK+ SEK
After initial vulnerability, the Norwegian krone drew support from improved risk conditions and a rally in oil prices with underlying yield support also supportive and EUR/NOK declined to near 9.76 before a slight correction on Thursday with USD/NOK holding just above 8.70.
Swedish krona sentiment continued to gain support from Tuesday's inflation data with the improvement in risk conditions also having a positive impact with EUR/SEK dipping just below 10.75 before a correction with USD/SEK finding support below 9.60.
Equities
Euro-zone equities registered sharp losses at the open before reversing course to trade with notable gains. Hopes that President Trump would not impose tariffs on EU exports were important in boosting sentiment, especially with strong gains in the auto sector.
The German DAX index gained 0.9% given the auto weighting and the Eurostoxx 50 index gained 0.5%, although there was a 0.15% declined for the Italian FTSE MIB index.
UK equities were underpinned by the soft Sterling tone with the turnaround in global markets also an important factor with the FTSE 100 index posting a gain of 0.80%.
US equities were underpinned by hopes of an easing in trade tensions with the S&P 500 index gaining 0.6%, although futures dipped on Thursday.
Asian equities were mixed as trade issues dominated sentiment. There was a 0.65% decline for the Nikkei 225 index amid concerns over weak growth and a firm yen with earnings reports also generally negative.
The Australian ASX index gained 0.45% on increased speculation over a cut in interest rates and gains in commodities.
China's Shanghai index traded 0.25% higher in late trading with marginal gains for Hong Kong's Hang Seng index.
Commodities
Oil prices continued to secure underlying support from an increase in Middle East tensions, especially after the attacks on Saudi Arabian infrastructure.
EIA data recorded an inventory build of 5.4mn barrels for the latest week compared with consensus forecasts for only a marginal build, although markets were braced for a notable build after the API data. A draw in gasoline stocks and dip in US production helped support sentiment.
Crude gained significant support near the European close from a weaker US dollar and recovery in global equities.
WTI pushed above the $62.0 p/b level and held the gains into the New York close. WTI traded around $62.40 p/b on Thursday with Brent trading above $72.0 p/b.
Gold was held in relatively narrow ranges with slight support from a dollar retreat later in US trading offset by generally firmer risk conditions.
Overall, there was consolidation just above $1,295 per ounce level with silver trapped close to $14.80 per ounce.
Cryptocurrencies
Cryptocurrency sentiment held firm on Wednesday with solid buying on dips and bitcoin interest below the $8000 level.
Bitcoin pushed to fresh 8-month highs near $8400 early in Thursday's Asian session before a heavier round of profit taking emerged with a correction to below $7800.
A slightly more measured tone over risk conditions also dampened further cryptocurrency support, although there was still strong support on dips with bitcoin back above $8000 in early Europe.
Ether made further strong gains to a fresh 7-month peak above $270 before a retreat to near $260 amid high volatility.
Calendar
Major events for the day ahead: (times in BST)
13.30: US Philly Fed index
16.15: Bank of Canada Governor Poloz press conference
17.15: Fed Governor Brainard speech