Euro-zone confidence boosted by stronger than expected GDP data
Posted: 1st May 2019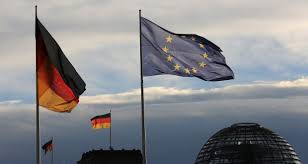 Daily market report May 1st 2019
Market highlights
The dollar continued to move lower on Tuesday with month-end positioning pressures having some negative impact. Sterling posted notable gains on month-end factors.
Confidence in the Euro-zone outlook and Euro was boosted by stronger than expected first quarter GDP data with EUR/USD above 1.1200.
The US S&P 500 index posted a fresh record high on Tuesday while market holidays in Asia curbed equity-market activity on Wednesday.
Risk appetite recovered from a brief setback with a lack of defensive support for gold and the Swiss franc.
Oil prices surrendered gains after a larger than expected API inventory build as violent clashes and coup speculation in Venezuela contributed to volatile trading.
EUR/USD
German unemployment declined 12,000 for April compared with expectations of a 6,000 decline and the total has declined for every month since June 2017. Euro-zone unemployment also declined to 7.7% from 7.8% previously and the lowest rate since September 2008. According to the flash estimate, Euro-zone GDP increased 0.4% for the first quarter of 2019 compared with consensus forecasts of 0.3% with the year-on-year increase slightly above expectations at 1.1%.
German consumer prices increased 1.0% for April compared with consensus expectations of 0.6% and the year-on-year rate increased to 2.0% from 1.3%, although the data may have been distorted by the timing of Easter.
The combination of stronger than expected growth and higher inflation data pushed German yields higher while yield spreads between Italy and Germany also narrowed. The Euro gained significant support and EUR/USD moved above the 1.1200 level in early US trading. US-German yield spreads narrowed which also helped underpin the single currency.
Activity is likely to be subdued ahead of the Federal Reserve statement given holidays in much of Europe, although there is also an important ISM manufacturing release which will be important for sentiment and EUR/USD held above 1.1200.
The dollar maintained a softer tone against European and commodity currencies with speculation over a relatively stance from Chair Powell and possible cut in the interest rates on excess reserves, but a more hawkish than expected tone could trigger sharp dollar gains.
USD/JPY
A slightly more defensive tone surrounding risk appetite underpinned the yen ahead of Tuesday's New York open, although wider US losses had a bigger impact in pushing USD/JPY to lows near 111.25.
The US employment cost index increased 0.7% in the first quarter, in line with consensus forecasts while consumer confidence strengthened to 129.2 for April from 124.2 previously.
The Chicago PMI index declined sharply to 52.6 for April from 58.7 previously, maintaining the run of choppy data and the dollar remained on the defensive as the benchmark 10-year yield was held to close to 2.50%.
The dollar was able to stabilise later in the session as US equity markets made some headway and futures also gained after the New York close which helped underpin risk appetite. Activity was limited in China with both Japanese and Chinese markets closed for holidays and USD/JPY edged higher to the 111.50 area with a dip in defensive yen demand.
Sterling
Sterling gained some support during Tuesday from speculation that talks between the government and Labour Party were making progress. There were, however, no substantive developments with reports that the talks needed to conclude by the middle of next week. The government will be under increasing pressure to take action in order to avoid holding European elections later this month. There was also further speculation that Conservative Party activists would force a no-confidence vote in Prime Minister May with the party expected to lose a substantial number of seats in Thursday's local elections.
The UK currency also gained an element of support from increased optimism over the European and global growth outlook.
Month-end positioning often drags Sterling lower, but flows provided net currency support this time around. GBP/USD pushed to highs near 1.3050 while EUR/GBP retreated to just below 0.8600. The UK currency held steady on Wednesday ahead of the manufacturing PMI data with market expectations of a slowdown for the April data.
Swiss franc
The Swiss KOF business confidence index declined to 96.2 for April from a revised 97.1 the previous month which suggested subdued confidence in the outlook, although the impact was limited.
Stronger than expected Euro-zone growth data and higher bond yields had a significant impact in undermining the Swiss currency during the day. EUR/CHF pushed to highs near 1.1450 before fading slightly while USD/CHF held just below 1.0200 despite wider losses. There was little change on Wednesday with the solid tone in equity markets limiting defensive franc demand.
AUD/USD + USD/CAD
The Australian dollar was unable to make any headway during Tuesday even with a generally weaker US currency and AUD/USD drifted lower, although there was support close to 0.7030 with a recovery to 0.7050.
Activity was very limited in Asia on Wednesday given market holidays with AUD/USD close to 0.7050.
The Canadian GDP estimate for February registered a 0.1% decline compared with consensus forecasts of no change and the Canadian dollar briefly dipped lower.
Oil prices, however, secured net gains and the currency also got a lift following comments by Bank of Canada Governor Poloz that the lowering of the neutral rate was not permanent. Poloz was also relatively optimistic over the household sector
From highs around 1.3480, USD/CAD declined to test the 1.3400 area and the pair dipped further to 1.3375 on Wednesday despite a dip in oil prices.
NOK+ SEK
There was choppy Norwegian krone trading during Tuesday with fluctuations in line with shifts in oil prices and an impact from month-end considerations. Activity was subdued on Wednesday with Scandinavian markets closed for the May Day holiday.
EUR/NOK hit resistance close to the 9.70 area and settled around 9.68 with some krone support from increased optimism in the European outlook while USD/NOK retreated to the 8.62 area.
The Swedish krona was unable to make headway as the lack of yield support undermined sentiment. EUR/SEK settled around 10.65 with USD/SEK just below 9.50.
Equities
Euro-zone equities were hampered by a slightly more cautious tone surrounding risk conditions, but there was support from the better than expected GDP data.
All major bourses made limited headway with the Eurostoxx 50 index advancing 0.35% to 9-month highs.
UK equities were hampered by GBP/USD gains with month-end adjustment also a factor while commodity prices were subdued. Although sentiment held firm, the FTSE 100 index declined 0.3%.
US equities secured slight gains into the close amid hopes that solid growth and low inflation would trigger a relatively dovish Fed stance. The S&P 500 index advanced 0.1% to a fresh record high and futures pushed higher after the close as Apple's results beat estimates.
Activity was notably subdued in Asia on Friday with markets closures in Japan, China and Hong Kong. The Australian ASX index gained close to 0.8% as confidence in global growth held firm and with solid gains in the financial sector.
Commodities
Oil prices were underpinned by a softer US dollar during Tuesday. Comments from Saudi Arabian Energy Minister al-Falih that the OPEC production cuts could be extended until the end of 2019 were also supportive.
There was choppy trading as the situation in Venezuela became a major market focus with uncertainty over its potential exports. Opposition leader Guaido made a further attempt to oust President Maduro with calls for the military to support him, but Maduro was still in office.
WTI hit selling pressure above $64.0 p/b in choppy trading and lost ground after a larger than expected API weekly inventory build of 6.8mn barrels.
WTI declined to $63.30 p/b on Wednesday with Brent near $71.50 p/b.
Gold drew an element of support from a weaker dollar during Tuesday, although buying support was still limited with selling interest near $1,285 per ounce as solid risk appetite curbed potential defensive support. Gold retreated to near $1,280 per ounce on Wednesday while silver again failed to break above the $15.00 per ounce level.
Cryptocurrencies
Cryptocurrencies made steady headway during Tuesday as the firm tone in global risk appetite helped underpin risk appetite.
Overall confidence held firm despite a reported strong increase in cryptocurrency theft during the first quarter of the year.
Bitcoin initially strengthened to above $5250 and, after a limited correction lower, there were fresh gains to above $5300 on Wednesday. Low liquidity was an important factor given the market closures in Asia.
Ether also secured solid gains with a move to above the $170 level before trading just below this level on Wednesday.
Calendar
Major events for the day ahead: (times in BST)
09.30: UK PMI manufacturing index
13.15: US ADP employment report
15.00: US ISM manufacturing report
19.00: US Federal Reserve policy statement
19.30: Federal Reserve Chair Powell press conference
21.15: Bank of Canada Governor Poloz testimony