Good morning and welcome to episode 418 of 'Talking Bull'. In this video/podcast we cover the main headlines and what to expect from the day ahead. 
We take a technical look at key markets that are likely to be impacted by today's events. Also, we participate in a 'Gun to the head' challenge where each of us calls a live trade. These will expire at 9pm tonight and we will keep track of the progress over time.
We hope you enjoy it!
Join us on Telegram for more content – https://t.me/SCFree
Show notes:
Joe made 1.37R on AUDJPY, while Steve made 0.47R on DAX.
We have included an illustration based on a £1000 account. This will follow the combined return of our morning trades by risking 1% of the trading capital per trade. The 1% risk is a variable monetary amount and will rise and fall based on the success of the calls.
We are currently up 101.24% collectively since we began recording Talking Bull on the 30th October 2019.
News
A study in Hong Kong found that BioNTech's mRNA vaccine produces antibody levels that are about 10 times higher than after the Sinovac shot. This highlights a growing inequality of the pandemic era: The gap between nations that have messenger RNA vaccines and those that don't. Just a handful of facilities in the U.S. and Western Europe account for almost all of the world's mRNA vaccine supply — leaving many countries in a desperate race to catch up.
More than 42 people have died and dozens more are missing in western Germany as the country faces its worst flooding disaster in decades. Following heavy rain Wednesday night into Thursday, floods also swamped parts of Luxembourg, the Netherlands and Belgium, where at least four people have perished. Heavy rains are expected to continue over the next few days, with the storm moving toward southern Germany and Switzerland today. Extreme weather events such as floods, drought and heatwaves are expected to increase as the planet warms, scientists warn.
Container shipping rates from Asia to the U.S. and Europe increased to record levels over the past week, ensuring transportation costs will stay elevated for companies heading into a peak season for rebuilding inventories. The spot rate for a 40-foot container from Shanghai to Rotterdam rose to an all-time-high $12,954. Reasons for the tight market include a shortage of actual containers amid spiking import volumes to the biggest U.S. West Coast seaport.
U.S. President Joe Biden said his Covid-19 advisers are weighing when to lift prohibitions on travel from Europe, after German Chancellor Angela Merkel raised the issue in a White House meeting on Thursday. "It's in process now," Biden said at a news conference with Merkel following their meeting. "I'm waiting to hear from our folks, our Covid team, as to when that should be done." He said to expect an answer "within the next several days."
European equities look set for a mixed day, with stocks in Asia dropping after President Joe Biden said his administration will warn U.S. companies about the risks of doing business in Hong Kong. Today, there are updates from luxury retailers Richemont and Burberry, with the latter still looking for a new CEO. Sweden has a busy earnings day with Ericsson, Swedbank and Atlas Copco all reporting. In the U.S., State Street, Charles Schwab and Kansas City Southern all report earnings, while investors will be watching June retail sales after last month's figure disappointed.
A mixed session overnight saw losses throughout Japan and China counteracted by Hang Seng and ASX 200 strength. Part of the reason behind recent Australian strength has been the role played by AUDNZD, with an overnight jump in New Zealand inflation (3.3% from 1.5%) driving the currency pair to a five-month low in a boon for Australian exporters.
An overnight rate decision from the BoJ did little to excite on the policy front, although the points of interest came from higher inflation forecasts and predictions of lower growth going forward.
Looking ahead, keep an eye out for the final eurozone inflation reading, US retail sales, and the Michigan consumer sentiment gauge.
Data Today
1.30pm – US retail sales (June): sales to rise 0.2%, MoM. Markets to watch: USD crosses
3pm – US Michigan confidence index (July): forecast to rise to 87.8 from 85.5. Markets to watch: USD crosses
Gun to head challenge – Update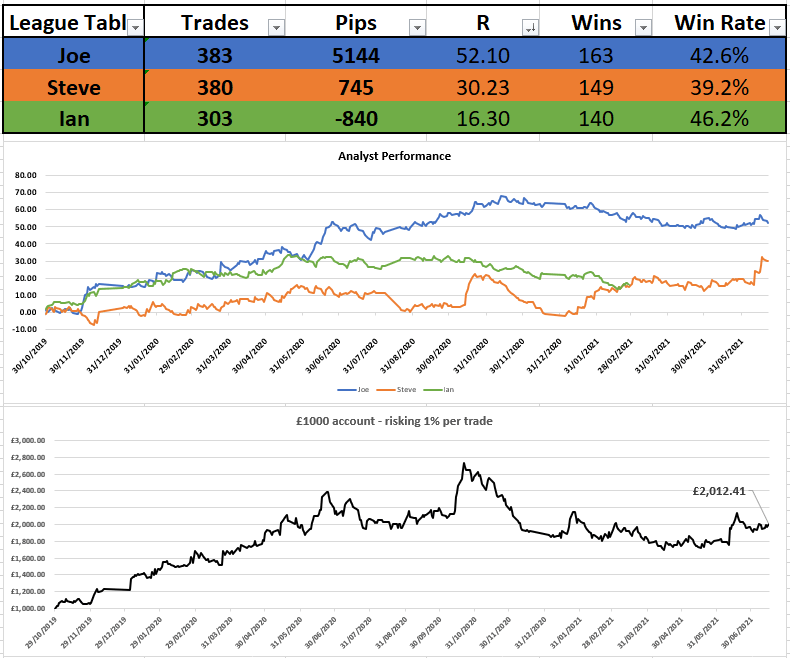 Today's trade idea

Have a great week everyone.
Get award-winning FCA regulated signals and levels on over 30 markets, as well as education resources so you never trade alone.