European stock bourses are set to play catch up with Wall Street
Posted: 6th April 2021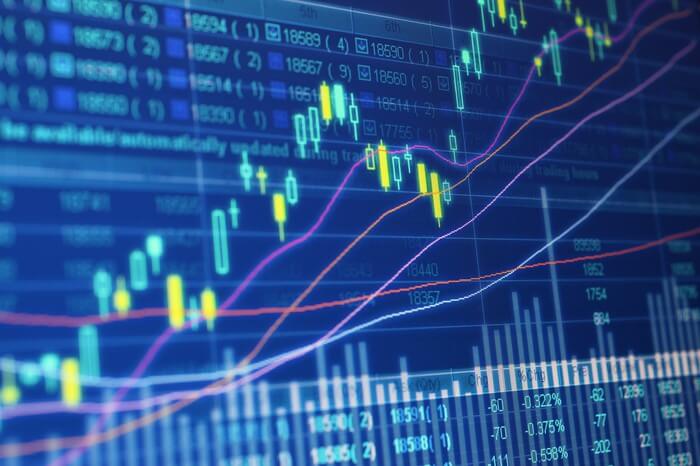 Good morning and welcome to episode 345 of 'Talking Bull'. In this video/podcast we cover the main headlines and what to expect from the day ahead. 
We take a technical look at key markets that are likely to be impacted by today's events. Also, we participate in a 'Gun to the head' challenge where each of us calls a live trade. These will expire at 9pm tonight and we will keep track of the progress over time.
We hope you enjoy it!
Join us on Telegram for more content – https://t.me/SCFree
Show notes:
2 Stop outs on Thursday on AUDCAD and AUDUSD.
We have included an illustration based on a £1000 account. This will follow the combined return of our morning trades by risking 1% of the trading capital per trade. The 1% risk is a variable monetary amount and will rise and fall based on the success of the calls.
We are currently up 77.90% collectively since we began recording Talking Bull on the 30th October 2019.
News
Most European stock bourses are set to play catch up with Wall Street, which was open on Monday and reacted to solid nonfarm payrolls data from Friday and survey numbers from the services sector. The S&P 500 closed at a record while the technology-focused Nasdaq 100 outperformed, aided by Alphabet's Google getting a favorable court ruling on copyright infringement and a delivery update from carmaker Tesla.
The resumption of non-essential international travel from Britain could face further delay if coronavirus infections continue to surge elsewhere in the world, the government warned. The British Travel Association said the announcement was "beyond disappointing"; airline and tour operator stocks could be in focus today. Elsewhere, there were signs of hope in France, where contaminations in the country's latest wave could peak as early as this week, the health minister said. Globally, variants continues to surface that can lessen the effectiveness of vaccines.
Janet Yellen made the case for a harmonized corporate tax rate across the world's major economies, in a move she says could help end a race to the bottom by nations aiming to lure companies. Such a move could spur "innovation, growth and prosperity," the U.S. Treasury Secretary said during the spring IMF and World Bank meetings. Yellen also criticized the strategy of former president Donald Trump's White House in isolating the U.S. internationally, singling out China as she said America needs a strong presence in global markets.
Credit Suisse is overhauling its executive ranks after the Zurich-based bank was hit hard by the collapse of Archegos Capital Management. The firm's investment bank chief is leaving set to leave in an exit that may be announced as soon as Tuesday, according to people familiar with the matter, while the firm's chief risk officer is also departing, along with a number of business heads.
The ASX 200 provided the one area of optimism overnight, with Asian markets largely on the slide despite an overwhelmingly positive session in US yesterday.
One area of concern for the region came off the back of news that the PBoC has reportedly asked major Chinese banks to limit credit supply for the rest of the year after a recent surge raised fears around a potential bubble. Improved US PMI data helped spark a sharp rise in US stocks yesterday, yet it provided little upside for the greenback which continues to build on its declines on Friday.
The easing ascent in treasury yields also provided the basis for tech/Nasdaq outperformance, coming off the back of a period full of uncertainty in the sector. Overnight activity centred on the RBA rate decision, although a decision to keep rates steady and state that they will remain accommodative was largely as expected.
Yesterdays appearance from Boris Johnson could provide the basis for FTSE sentiment today, with travel stocks in focus after the PM refused to clarify whether international travel will go ahead as planned in May.
Aside from that, the fact that the roadmap remains unchanged is good news for the gradual reopening of the UK economy. Looking ahead, eurozone unemployment, and investor confidence readings dominate a relatively quiet economic calendar.
Data Today
10am – eurozone unemployment rate (February): expected to rise to 8.2%. Markets to watch: EUR crosses
Gun to head trade ideas – Update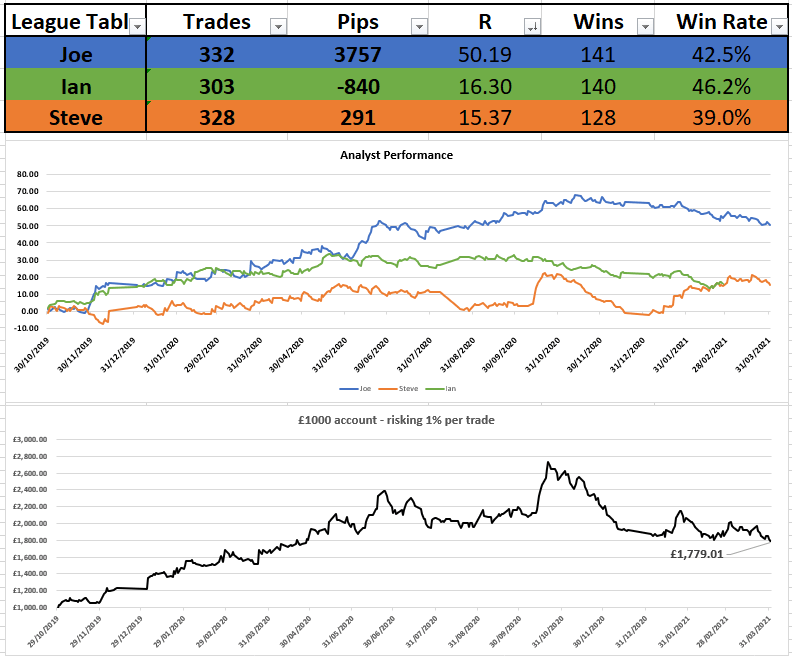 Today's trade idea

Have a great week everyone.
Get award-winning FCA regulated signals and levels on over 30 markets, as well as education resources so you never trade alone.