Good morning and welcome to episode 524 of 'Talking Bull'. In this video/podcast we cover the main headlines and what to expect from the day ahead. 
We take a technical look at key markets that are likely to be impacted by today's events. Also, we participate in a 'Gun to the head' challenge where each of us calls a live trade. These will expire at 9pm tonight and we will keep track of the progress over time.
We hope you enjoy it!
Show notes:
Steve was slightly offside on NASDAQ at 9pm for a 0.33R loss.
We have included an illustration based on a £1000 account. This will follow the combined return of our morning trades by risking 1% of the trading capital per trade. The 1% risk is a variable monetary amount and will rise and fall based on the success of the calls.
We are currently up 87.03% collectively since we began recording Talking Bull on the 30th October 2019.
News
The world's metals traders are dealing with a shutdown at the industry's most important exchange, where more than $60 billion of contracts changes hands each day. A power outage at a third-party data center has caused connectivity issues, according to the London Metal Exchange. That's cut off at least some traders from a venue that sets global prices for bellwether commodities from copper to aluminum.
The Senate is poised to vote this week on a bill to impose tough new sanctions on the Nord Stream 2 pipeline, as U.S. and Russian officials are in the early stages of discussions intended to ease tensions over Russia's troop buildup around Ukraine. There is broad congressional opposition to the gas pipeline from Russia to Germany, but some Democrats are balking at going forward.
Pfizer is developing a hybrid vaccine that combines its original shot with a formulation that shields against the highly transmissible omicron variant, the drug giant's top executive said. Meanwhile, Airbus's CEO raised a note of caution on the planemaker's outlook for this year, citing the spread of omicron in China, its biggest market for aircraft deliveries. In Hong Kong, air passengers from so-called Group A, or designated high-risk countries, are set to be banned from transiting through Hong Kong International Airport, Bloomberg reported.
Federal Reserve Chair Jerome Powell said the central bank will prevent higher inflation from becoming entrenched while cautioning that the post-pandemic economy might look different than the previous expansion. Meanwhile, the drumbeat for the Federal Reserve to implement four quarter-point interest-rate hikes this year is growing — and with the pace that markets have been moving, there's a possibility that traders soon look to protect themselves against the risk of even faster tightening.
For the second time in a month indices have dipped sharply during the day before rebounding later on, providing a surge of volatility that will have caught many traders by surprise. Yields continue to rise, putting pressure on a number of sectors, while we await tomorrow's all-important US CPI reading, providing further direction on the outlook for inflation. After days of declines for many indices, some will wonder if yesterday's rally off the lows sets markets up for a 'Turnaround Tuesday'. As was the case yesterday, an empty economic calendar means the same concerns about inflation and monetary policy remain at the forefront of investors' minds.
Data Today
None
Gun to head challenge – Update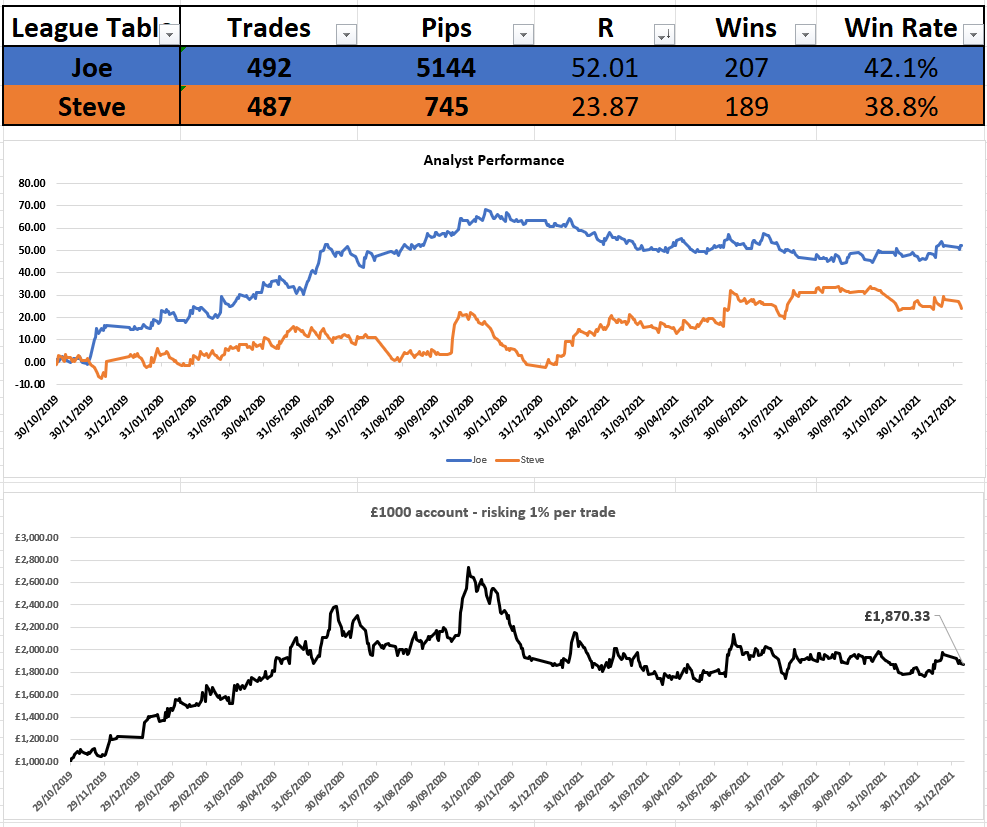 Today's trade idea

Have a great week everyone.
Get award-winning FCA regulated signals and levels on over 30 markets, as well as education resources so you never trade alone.