Good morning and welcome to episode 599 of 'Talking Bull'. In this video/podcast we cover the main headlines and what to expect from the day ahead. 
We take a technical look at key markets that are likely to be impacted by today's events. Also, we participate in a 'Gun to the head' challenge where each of us calls a live trade. These will expire at 9pm tonight and we will keep track of the progress over time.
We hope you enjoy it!
For a selection of free educational content, join our Discord server at – https://discord.gg/Db4UWVFvF6
Show notes:
Joe made 0.05R on AUDCHF, while Steve was stopped out on FTSE.
We have included an illustration based on a £1000 account. This will follow the combined return of our morning trades by risking 1% of the trading capital per trade. The 1% risk is a variable monetary amount and will rise and fall based on the success of the calls.
We are currently up 121.14% collectively since we began recording Talking Bull on the 30th October 2019.
News
Fed set to hike rates again
The Federal Reserve will announce its interest rate decision on Wednesday with strong expectations that the central bank will announce an interest rate of 50 basis points to 1.00%. Futures markets indicate there's a small possibility of a larger 75 basis points increase. The rhetoric on inflation will be important with forward guidance from Chair Powell also a key element for all asset classes. Traders will be looking for hints over the extent of further rate hikes over the next few meetings.
Markets will also be looking for an announcement on starting to shrink the balance sheet.
Strong US labour market data
According to JOLTS data, the number of job openings increased to 11.55mn for March from 11.34mn previously which was above expectations and continued to signal a tight labour market which will maintain pressure for a tighter monetary policy.
Dollar consolidates
The dollar has consolidated ahead of the Federal Reserve policy decision. There are expectations of a notably hawkish stance, but a series of aggressive rate hikes have been priced in which could lead to profit taking on long positions.
Volatility will inevitably spike higher after the policy decision.
US bond yields just below 3.0%
US bond yields declined on Tuesday with the 10-year yield retreating to lows around 2.92% after the test of 3.00%.
There was, however, a renewed advance to around 2.97% in Asia on Wednesday and moved higher again to touch 3.00% in early Europe.
UK cost pressures remain strong
The UK PMI manufacturing index was revised to a final reading of 55.8 from the flash reading of 55.3. Growth in new orders growth and there was significant weakness in export orders amid weak demand from the Euro area which was related in part to underlying Brexit issues.
There was further strong upward pressure in costs with no companies reporting a decline in prices paid for the first time in the survey's history while output charges increased at the fastest rate on record. Overall business confidence dipped to a 16-month low.
China reservations continue
Chinese markets remain closed for a holiday on Wednesday which dampened activity in Asia, but unease over the outlook remains high, especially with Beijing announcing that schools will be closed for an additional week.
Markets remain very uneasy over the implications for demand and global supply chains.
Data Today
13.15: US ADP jobs data
15.00: US ISM index non-manufacturing
15.30: US EIA oil inventories data
19.00: US Federal Reserve policy decision
19.30: Fed Chair Powell press conference
Key events over the next week
May 5th: Bank of England policy decision
May 6th: US employment report
May 6th: Canada employment report
Gun to head challenge – Update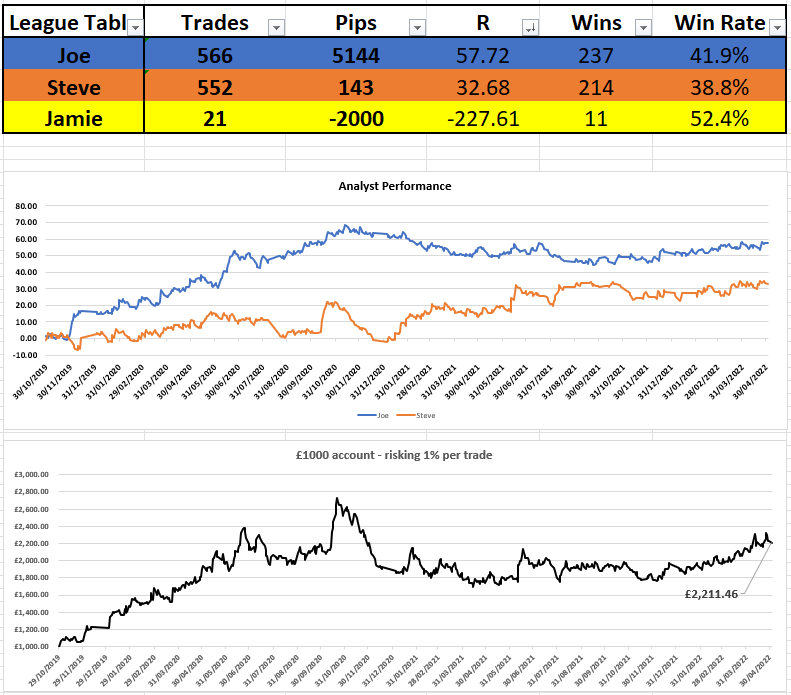 Today's trade idea

Have a great week everyone.
Get award-winning FCA regulated signals and levels on over 30 markets, as well as education resources so you never trade alone.