Sterling was hit by profit taking and weaker risk conditions
Posted: 1st March 2021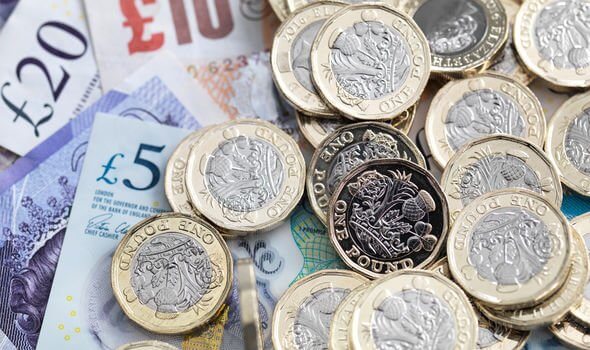 Trade ideas & Daily market report March 1st 2021
Market highlights.
Global bond markets and the inflation discussion have remained a key focus across asset classes.
Overall risk appetite was more fragile on Friday with selling in equities amid doubts whether very loose monetary policies were sustainable.
Wall Street equities dipped late in Friday's session before a significant recovery on Monday.
After losses on Friday, global equity markets also recovered in Asian trading.
The dollar recovered some ground on Friday amid the dip in defensive demand, but lost ground on Monday amid gains in equities.
EUR/USD dipped below 1.2100 and held below this level on Monday.
Sterling was hit by profit taking and weaker risk conditions, but rallied from intra-day lows amid underlying optimism with GBP/USD just below 1.4000.
Commodity currencies slumped on Friday before paring losses on Monday with risk conditions dominant.
Oil prices were hurt by weaker risk conditions before a strong bound from late Friday lows.
Gold registered another round of strong selling to 8-month lows before a recovery on Monday.
The slide in equities hurt Scandinavian currencies before a recovery.
After a slide, Bitcoin also recovered on Monday as risk conditions dominated.
EUR/USD
There was dovish rhetoric from ECB officials during Friday which undermined the Euro. Council member Schnabel stated that the central bank may need to add support if the rise in yields hurts growth. Fellow member Stournaras commented that the central bank should accelerate the rate of PEPP bond purchases. Visco stated that extreme prudence must be used before exiting support measures, although he also acknowledged that inflation expectations were on the rise.
The Euro overall weakened into the New York open, especially with fragile risk conditions and EUR/USD dipped towards the 1.2100 area against the dollar.
US personal income increased sharply by 10.0% for January as the stimulus measures and increase in benefits boosted incomes. Spending increased 2.4% for the month following a 0.4% decline the previous month and in line with market expectations.
The core PCE prices index increased 0.3% for January for the second successive month with the year-on-year rate edging higher to 1.5% from 1.4%.
The Chicago PMI index retreated to 59.5 for February from 63.8 previously and slightly below forecasts of 61.0. There was a significant slowdown in new orders growth to the weakest level since August 2020 with some supply constraints in evidence.
EUR/USD rallied after the Wall Street open before fading again to trade near 1.2075 as a sharp dip in risk appetite boosted the US dollar and triggered a slide in commodity currencies. There was only a marginal decline in long Euro positions for the latest week, maintaining the risk of position adjustment, but risk appetite recovered in Asia on Monday which curbed near-term dollar demand and EUR/USD recovered slightly to the 1.2085 area amid a bounce in commodity currencies.
USD/JPY
US bond yields retreated slightly on Friday, although there was still solid support for the US currency as changes in bond yields continued to have an important impact. There was also yen selling into the London fix amid position adjustment with USD/JPY highs near 106.70 before a correction to 106.55 as Wall Street indices dipped again.
Over the weekend, the House of Representatives passed the $1.9trn fiscal stimulus Bill with the legislation now passing to the Senate with a recovery in risk appetite.
China's PMI manufacturing index edged lower to 50.6 for February from 51.3 and below consensus forecasts while the non-manufacturing index retreated to 51.4 from 52.4. Employment and exports orders were both in contraction territory. The Caixin PMI index also edged lower to 50.9 from 51.5 previously.
Wall Street futures recovered on Monday which underpinned risk conditions and USD/JPY touched 6-month high at 106.70 before fading slightly to trade around 106.55 against the yen as bond yields edges lower with markets still wary over a fresh retreat in equity markets amid higher volatility.
Sterling
Bank of England chief economist Haldane stated that there is a risk that central bank complacency could allow the inflation cat out of the bag and that there might be a more sustained rise in inflation than expected. There were, however, also deflationary forces and his main point was that the cost of getting judgements wrong could be significant. Deputy Governor Ramsden stated that rising yields reflect good news on the economy and that market moves are reflation moves rather than inflation moves. He added that there will be a high bar to unwinding UK monetary easing.
Sterling was undermined by more fragile risk conditions with GBP/USD dipping below 1.2900 before a recovery. EUR/GBP strengthened to highs at 0.8730 before a retreat to 0.8660 with Sterling still securing underlying support amid optimism over the vaccine programme.
CFTC data recorded an increase in long, non-commercial Sterling positions to 31,000 contracts in the latest week from 22,000 previously and the highest figure for close to 12 months. This extent of long positioning has often been followed by a sharp decline in the spot rate which will make traders nervous.
Firmer risk conditions underpinned Sterling on Monday as GBP/USD recovered to near 1.4000 with EUR/GBP edging lower to 0.8640.
Swiss franc
Swiss GDP increased 0.3% for the fourth quarter of 2020 after a 7.6% gain the previous quarter with a year-on-year decline of 1.6% from 1.4% previously. The KOF business confidence index strengthened to 102.7 for February from 96.5 previously and above consensus forecasts.
Risk trends dominated on Friday and EUR/CHF registered net losses with a decline to below the 1.1000 level while USD/CHF hit resistance close to the 0.9100 level. Risk appetite recovered on Monday which curbed immediate demand for the Swiss franc with EUR/CHF around 1.0980 and USD/CHF just above 0.9080.
AUD/USD + USD/CAD
The Australian dollar declined very sharply on Friday amid less confidence risk appetite and a stronger US dollar. There was also a rout of long positions with AUD/USD sliding 2.0% on the day to near 0.7700.
Risk conditions stabilised on Monday which underpinned the Australian currency. The Reserve Bank also increased the pace of bond purchases with Tuesday's Reserve Bank meeting in focus.
Data releases were mixed with strong growth in job ads, but weaker than expected corporate profits data.
Overall, AUD/USD recovered to the 0.7770 area, although there was still residual caution.
A stronger US dollar and weaker risk conditions also undermined the Canadian dollar, especially with a dip in oil prices. USD/CAD strengthened to highs at 1.2730.
Risk conditions stabilised on Monday which underpinned the Canadian currency and USD/CAD retreated to below 1.2700 with lows near 1.2675.
NOK+ SEK
The Norwegian unemployment rate declined to 4.3% for February from 4.4% previously. There was little impact from the data with the krone undermined by weaker risk conditions and posting sharp losses.
EUR/NOK strengthened to highs around 10.48 before a retreat to 10.40 on Monday as risk conditions stabilised.
Underlying retail sales declined 0.1% for January after a 5.7% dip previously.
EUR/NOK retreated to 10.37 with USD/NOK around 8.58 from 8.67 highs on Friday.
Swedish retail sales increased 3.4% for January with a year-on-year increase of 3.1% following a 0.9% decline in the year to December.
Weaker risk appetite also undermined the Swedish krona with EUR/SEK strengthening to near 10.20 before a retreat to 10.16 on Monday with USD/SEK at 8.40.
Equities
Euro-zone equities attempted to rally at times and ECB rhetoric was dovish, but bourses overall posted further losses with sentiment undermined by underlying concerns over higher yields. Losses in the tech sector were also a negative factor.
The German DAX index declined 0.65% with sharper losses for the French and Spanish bourses with a 1.3% decline for the Eurostoxx 50 index.
A rally attempt in major UK stocks also failed quickly as higher bond yields continued to undermine sentiment. There was also a sharp retreat in the commodities sector while Wall Street nerves continued. The FTSE 100 index posted the sharpest decline for 4 months with a 2.5% decline.
After a sharp sell-off the previous day, Wall Street stock attempted to stabilise on Friday, but there was late selling as the underlying increase in bond yields continued to unsettle confidence. The S&P 500 index declined 0.45%, but futures recovered on Monday.
US gains and a retreat in bond yields helped underpin risk sentiment in Asia.
Japan's Nikkei 225 index gained 2.45% with a 1.7% rebound for the Australian ASX index as commodities rallied.
China's Shanghai index gained 1.2% despite weaker PMI data with Hong Kong's Hang Seng index 1.3% higher in late trading.
Commodities
Oil prices had been resilient during the week, but the combination of weaker equity markets and a stronger dollar helped trigger significant losses on Friday.
Overall, WTI dipped sharply to near $61.50 p/b.
Baker Hughes data recorded an increase in the oil rig count to 309 from 305 previously.
There was caution ahead of a scheduled OPEC meeting this week, but risk conditions dominated on Monday with a recovery in equity markets helping to push WTI notably higher to around $62.70 p/b while Brent recovered to near $65.70 p/b.
Precious metals were subjected to sharp selling pressure amid a stronger dollar and fears over higher bond yields.
Gold dipped sharply to 8-month lows below $1,720 per ounce while silver retreated to near $26.0 per ounce.
An easing of bond yields helped underpin metals on Monday with gold recovering to around $1,755 per ounce as equities rallied with silver also recovering to near $27.00 per ounce in choppy trading conditions.
Cryptocurrencies
Cryptocurrencies posted net gains into Friday's New York open with bitcoin highs just below $48,500.
Thereafter, coins were subjected to selling pressure as risk appetite remained weaker and Wall Street equities moved into negative territory.
CFTC data recorded a net decline in bitcoin short positions for the latest week.
Bitcoin continued the net decline during the weekend, although there was inevitably significantly volatility.
Bitcoin dipped to $43,000 at Monday's Asian open, but a recovery in risk conditions helped trigger further buying later in the session with bitcoin above $46,000.
Ether dipped to lows just below $1,300 on Sunday before a recovery to around $1,430 on Monday.
Calendar
Major events for the day ahead: (times in GMT)
15.00: US ISM manufacturing index
03.30 (Tues): Australia Reserve Bank policy statement
Get award-winning FCA regulated signals and levels on over 30 markets, as well as education resources so you never trade alone.