Trade ideas – Sterling failed to sustain intra-day highs
Posted: 1st October 2019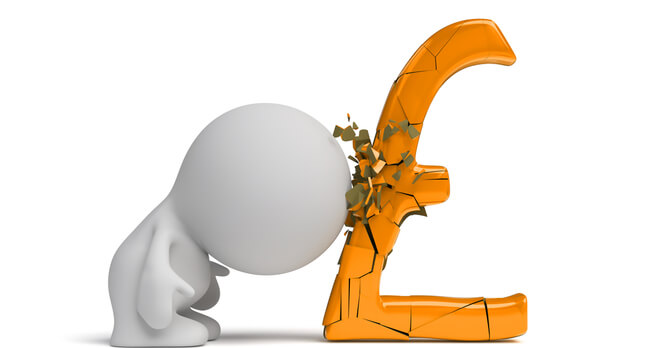 Trade ideas & Daily market report October 1st 2019
Market highlights
Quarter-end position adjustment had a significant impact during Monday with choppy trading.
The dollar overall maintained a strong tone with the trade-weighted index at 28-month highs with EUR/USD at fresh 28-month lows after a decline in German inflation.
Sterling failed to sustain intra-day highs with expectations that new UK Brexit proposals would be rejected by the EU.
The Australian dollar was undermined by a Reserve Bank interest rate cut.
Equity markets made net gains amid hopes for US-China trade progress.
Precious metals declined sharply as a firm dollar eroded support with gold sliding to 7-week lows.
Oil prices were also undermined by on-going demand concerns.
European growth concerns undermined Scandinavian currencies
Cryptocurrencies recovered ground.
EUR/USD
German unemployment declined 10,000 for September compared with expectations of a small monthly increase while the Euro-zone unemployment rate declined to 7.4% from 7.5% and the lowest reading since May 2008 which should support demand. German consumer prices, however, were unchanged with the year-on-year rate declining to 1.2% from 1.4%.
Underlying Euro sentiment remained negative with reports that German GDP growth forecasts from the main institutes were liable to be revised down again. EUR/USD lost ground steadily and dipped to fresh 28-month lows below 1.0900 ahead of the New York open as the US currency maintained a robust underling tone.
The US Chicago PMI index declined to 47.1 for September from 50.4 previously with the third-quarter outcome sliding to a 10-year low. Production declined sharply on the month to the lowest level since May 2009 with new orders also in contraction territory. The dollar lost some traction following the data with month-end position adjustment also a significant factor. The US currency briefly dipped lower against major currencies, although it regained ground quickly.
Latest IMF data indicated that the dollar's share of global currency reserves had declined to the lowest level since the end of 2013 which indicated a lack of official US support. The dollar overall held a strong tone, however, with other major currencies continuing to lack support. EUR/USD edged lower to 1.0880 on Tuesday with the dollar index at fresh 28-month highs.
USD/JPY
Treasuries fluctuated in tight ranges ahead of the New York open, although there were gains following the Chicago PMI index. USD/JPY dipped to just below 107.80 before rallying as wider gains underpinned the US currency with choppy month-end trading. Trading conditions remained tentative following China's warning that any de-coupling of the US and China would lead to market instability. At this stage, the next round of trade talks is due to start on October 10th.
Senate Majority leader McConnell stated that the Senate would be required to take up impeachment against President Trump if the House of Representatives take action, maintaining political concerns, although the dollar was little changed.
Japan's Tankan manufacturing index declined to 5 for the third quarter from 7 previously and the lowest headline reading for six years, although this was above consensus forecasts while the non-manufacturing index was unchanged at 23.
Equity markets held gains on Tuesday with USD/JPY advancing slightly to the 108.20 area while Chinese markets were closed.
Sterling
UK second-quarter GDP was confirmed at -0.2% in the final reading with annual growth revised marginally to 1.3% from 1.2%. Business investment declined slightly while August consumer lending data was slightly weaker than expected.
Opposition parties stated that they would not call a no-confidence vote in the government this week as it could increase the risk of a 'no-deal' Brexit. Sterling moved higher on speculation that the UK government could make a fresh offer to the EU this week, although month-end position adjustment is also likely to have been an important element in triggering Sterling gains. After posting gains into the London fix, the UK currency quickly retreated once again and GBP/USD dipped back below 1.2300 with EUR/GBP settling above 0.8850.
There were further reports that the government's Northern Ireland customs plans would be released by Thursday although there were reports of strong opposition from the Irish and EU governments to the leaks. Sterling was unable to make headway with markets expecting PMI data to record further manufacturing contraction and GBP/USD continued to trade below 1.2300.
Swiss franc
The September Swiss KOF business confidence index declined to 93.2 from a downwardly-revised 95.5 previously and was well below consensus forecasts which maintained unease over the outlook.
Swiss sight deposits increased to CHF477.9bn in the latest week from CHF476.2bn previously which suggested the National Bank may have been intervening with both factors limiting franc support.
The Swiss franc lost ground as US and German yields edged higher. EUR/CHF advanced to near 1.0880 while USD/CHF pushed to 3-month highs near parity on Tuesday.
AUD/USD + USD/CAD
Commodity currencies briefly made headway into Monday's London fix, but failed to gain significant traction.
AUD/USD dipped below 0.6750 late in the European session amid fragile sentiment.
Australian construction data remained weak with August building approvals declining 1.1% compared with expectations of a small recovery, although there was a gain for the AIG manufacturing index to 5-month highs.
The Reserve Bank cut interest rates to 0.75% from 1.00% following the latest policy meeting, in line with consensus forecasts. The bank stated that an extended period of low interest rates will be required, although it reiterated that a gentle turning point had been reached.
The Australian dollar registered net losses with AUD/USD sliding to near 0.6700 as the firm US currency also eroded support.
Canadian economic data was subdued with industrial producer prices declining 1.0% in the year to August.
The Canadian dollar was resilient and USD/CAD dipped to near 1.3220 before closing unchanged at 1.3240 at the European close with marginal gains to 1.3250 on Tuesday amid the firm US dollar tone.
NOK+ SEK
Swedish Riksbank member Ohlssen stated that the central bank can increase rates despite the dovish ECB stance and that policy would still be very accommodative even with a rate hike late this year or in early 2020.
The krona briefly strengthened after the data, but EUR/SEK hit support close to 10.70 and advanced to the 10.73 area.
The Swedish PMI manufacturing index declined sharply to 46.3 from 52.4 and well below consensus forecasts which undermined the krona. EUR/SEK strengthened to near 10.76 with USD/SEK at 9.88 and close to record highs.
The Norwegian krone took advantage of a weaker Euro, but was still hampered by underlying concerns over the European growth outlook.
EUR/NOK found support close to 9.90 and advanced to near 9.93 on Tuesday while USD/NOK pushed to highs above 9.10 amid dollar strength.
Equities
Euro-zone equities made limited net gains on Monday with a weaker Euro underpinning competitiveness and the earnings outlook while some key investment banks upgraded their Euro-zone weightings.
The German DAX index gained 0.4% on the day with the French and Spanish bourses registering gains of over 0.6% on the day
Major UK equities were undermined by a slide in the gold sector and there was no additional support from currency markets with the FTSE 100 index declining 0.25%.
US equities were able to make headway with quarter-end window dressing in evidence while markets also took an optimistic tone surrounding US-China trade developments. The S&P 500 index gained 0.5%.
US futures made net gains on Tuesday which helped underpin Asian sentiment
Japan's Nikkei 225 index gained 0.6% as the dollar held firm while the Australian ASX strengthened 0.8% despite the slide in precious metals as the Reserve Bank rate cut helped boost sentiment.
Chinese and Hong Kong markets were closed for holidays.
Commodities
Oil prices were again undermined by demand concerns, especially with reports of a negative assessment from OPEC.
Saudi Arabia also confirmed that oil output had been restored to pre-attack levels and a net decline in fears over Middle East supplies also eroded support.
OPEC September output dipped to an 8-year low for September which cushioned crude to some extent but WTI still dipped to 2-week lows near $54.0 p/b.
There was a tentative recovery on Tuesday with WTI near $54.40 p/b as technical selling eased slightly with Brent around $59.55 p/b.
Gold declined sharply during Monday with an important element of month-end position adjustment while losses also triggered liquidation of speculative long positions. A firm dollar and slightly more positive risk appetite tone also eroded gold.
There was a sharp decline to 7-week lows near $1,465 per ounce and a slight technical recovery faded quickly with gold trading just below $1.465 on Tuesday as the dollar maintained a strong tone.
Silver also came under sustained pressure with a retreat to 5-week lows just below $17.00 per ounce.
Cryptocurrencies
Cryptocurrencies remained under pressure in early Europe on Monday, but bitcoin did find support near $7,700 and sentiment recovered during the session.
Bitcoin pushed back to the $8,000 level and a break through this level helped underpin confidence with further net gains in New York.
There was evidence that selling out of China had been completed ahead of National holidays which started on Tuesday and cryptocurrencies were able to hold a firmer tone on Tuesday with bitcoin advancing to near $8,500.
Ether also posted strong net gains to highs around $185 and held just above $180 on Tuesday.
Calendar
Major events for the day ahead: (times in BST)
09.30: UK PMI index manufacturing
10.00: Euro-zone CPI inflation
15.00: US ISM index manufacturing
Do you want access to trade ideas, signals, education and more all for free? Sign up and deposit with one of our preferred brokers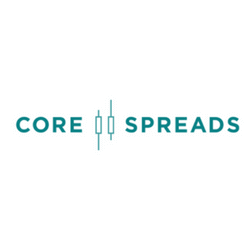 Like our charts? Sign up for free with TradingView.