Trade ideas – Trump imposes more tariffs
Posted: 2nd August 2019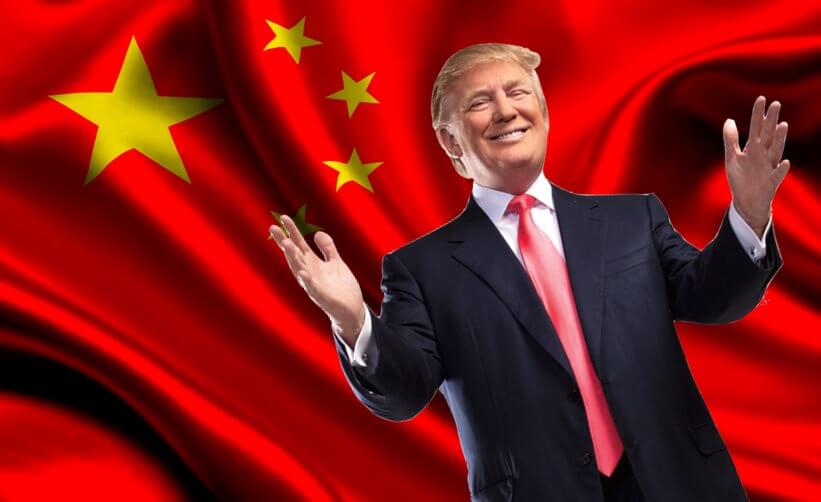 Trade ideas & daily market report August 2nd 2019
Market highlights
US ISM manufacturing data was slightly weaker than expected which initially hampered the dollar.
Risk appetite deteriorated sharply after President Trump warned that he would impose tariffs on the remainder of Chinese exports from September.
US bond yields moved sharply lower and the dollar lost ground as US economic fears increased once again with USD/JPY sliding to 5-week lows.
Equity markets also registered significant losses as trade fears intensified.
Oil prices came under heavy pressure as demand fears escalated.
After initial vulnerability, gold moved sharply higher on USD/JPY losses and risk aversion.
Sterling was little changed after a mixed Bank of England policy meeting with underlying negative sentiment persisting.
EUR/USD
The Euro-zone final PMI manufacturing reading was revised marginally higher to 46.5 from the flash reading of 46.4 while only the Netherlands and Greece recorded readings above 50.0 and underlying confidence in the outlook remained weak.
The final US PMI manufacturing index reading was revised slightly higher to 50.4 from the flash reading of 50.0, although this was still the lowest reading since September 2009. The ISM manufacturing index declined to 51.2 for July from 51.7, the lowest reading since August 2016 and below consensus forecasts of 52.0. New Orders and production registered marginal growth on the month while order backlogs declined sharply. Pricing pressures remained weak with the fastest rate of decline since March 2016 and the rate of employment growth slowed.
The data maintained concerns over the manufacturing outlook which hampered the dollar. Overall yield spreads were little changed as both US and German yields reversed initial gains.
After dipping to fresh 27-month lows below 1.1030, EUR/USD was able to regain some ground after the US data releases.
Market volatility spiked after the European close following President Trump's announcement that he would impose a 10% tariff on all remaining Chinese exports from September 1st.  As the dollar lost ground, EUR/USD recovered further to the 1.1090 area and the dollar remained weaker on Friday as trade fears overshadowed employment data due later in the day.
USD/JPY
Bank of Japan Deputy Governor Amamiya stated that the central bank could widen the target band for bond yields if markets pushed yields lower. US Treasuries edged higher into the New York open and there were more substantial gains in New York after weaker than expected US data releases. The 10-year yield declined sharply to below 2.0% which undermined the dollar.
Overall, despite a recovery in US equities, USD/JPY declined sharply to below 108.20 from early highs near 109.20.
Treasuries surged following President Trump's announcement on tariffs with the 10-year yield declining sharply to around 1.9%. US equities also declined rapidly as risk appetite deteriorated and USD/JPY dipped sharply to lows around 107.30 amid a surge in defensive yen demand. Asian equity markets also retreated sharply on growth fears which supported the yen.
Japanese Finance Minister Aso warned against recent yen gains and reinforced the importance of exchange rate stability, but the currency remained strong amid fragile risk appetite with USD/JPY dipping to 5-week lows below 107.00 before a slight recovery.
Sterling
The UK PMI manufacturing index held at 48.0 for July and was slightly above consensus forecasts, but equalled the lowest figure since February 2013. Production declined at the fastest pace for seven years while orders fell further. Brexit uncertainty continued to sap confidence and, from a long-term view, a re-routing of supply chains away from the UK will be damaging.
The Bank of England held interest rates at 0.75% with a 9-0 vote, in line with market expectations. The central bank maintained its view that limited and gradual increases in interest rates would be appropriate in the event of a smooth Brexit, although some recovery in global growth would also be needed while the impact of Brexit uncertainty had become more entrenched. There was a downgrading of near-term GDP growth forecasts while inflation forecasts were slightly higher.
GBP/USD recovered from below 1.2100, but gains faded quickly while Moody's warned that increased government spending could increase credit-rating vulnerability. EUR/GBP made net gains to around 0.9150 after the government also lost a by-election which cut the working majority to one and reinforced political uncertainty.
Swiss franc
The Euro was unable to make any headway against the franc on Thursday and EUR/CHF dipped back below the key 1.1000 level.
After an early move higher, there was a fresh decline in German yields which underpinned the Swiss currency. Underlying ease surrounding the global growth outlook also supported the franc as USD/CHF retreated steadily from 0.9975 highs.
Risk appetite dipped sharply after President Trump's trade announcement which triggered fresh franc demand with EUR/CHF near 1.0960 and USD/CHF below 0.9900.
AUD/USD + USD/CAD
The Australian dollar remained under pressure ahead of the New York open with AUD/USD again testing the 0.6830 area. As the US currency lost some traction, AUD/USD recovered to the 0.6860 area.
Risk appetite deteriorated sharply following the Chinese tariff move with AUD/USD sliding to lows near 0.6800 which, excluding the January flash-crash, was the weakest reading for over 10 years.
Risk appetite remained extremely fragile in Asian trading on Friday with AUD/USD consolidating just above 0.6800 despite a slightly stronger than expected 0.4% June increase in retail sales.
The Canadian PMI manufacturing index edged back into expansion territory with a July reading of 50.2 from 49.2 previously.
The Canadian dollar was resilient despite a sharp dip in oil prices with USD/CAD retreating to below 1.3200 from highs near 1.3250. A further slide in oil prices and weaker risk appetite pushed USD/CAD back to the 1.3215 area with little change on Friday.
NOK+ SEK
Scandinavian currencies remained under pressure during Thursday as fears over the global growth outlook increased.
The Norwegian PMI manufacturing index dipped into contraction territory at 48.4 for July from a revised 51.4 previously.
The krone was also hit by fresh risk aversion and slide in oil prices with EUR/NOK moving above the 9.86 level before stabilisation just below 9.85 on Friday while USD/NOK remained close to 3-year highs near 8.90.
EUR/SEK hit resistance above the 9.70 level while USD/SEK retreated slightly from record highs at 9.70.
Equities
For the second day running Euro-zone bourses closed for the main price action took place. Bourses were able to make limited headway following gains in US futures with net gains in the banking sector also supportive.
The German DAX index gained 0.5% with gains of 0.7% for the French, Italian and Spanish bourses.
UK stocks were unable to make headway with weakness in the gold sector and no fresh impetus from currency markets with the FTSE 100 index registering marginal losses.
US stocks moved higher in early trade, but a sharp reversal following President Trump's announcement on Chinese tariffs. Growth and trade fears increased with the S&P 500 index declining 0.9%.
Asian markets remained firmly on the defensive on Friday as trade fears intensified again.
Japan's Nikkei 225 index declined 2.25% with sentiment undermined by sharp losses in the dollar and oil. Losses in the Australian ASX index were held to 0.3% as gains in gold stocks offset the impact of a sharp retreat in the oil sector.
China's Shanghai index traded 1.5% lower in late trading, recovering slightly from intra-day lows while Hong Kong's Hang Seng index declined 2.3% as political fears continued to undermine sentiment.
Commodities
Oil prices were unable to make headway ahead of Thursday's New York open with WTI hitting resistance close to $58.0 p/b.
There was further slippage during US trading and losses accelerated as trade fears increased and markets fretted over global demand conditions following Trump's tariff announcement. WTI declined very sharply to lows below $54.0 p/b as risk appetite deteriorated sharply before a slight recovery to near $55.0 p/b while Brent was just below $62.0 p/b.
There was choppy trading in gold during Thursday with initial support close to the $1,400 per ounce level.
There was a limited recovery early in US trading as the dollar faded and gains accelerated later in New York with sharp gains to the $1,440 per ounce area as USD/JPY declined sharply and risk conditions deteriorated sharply. There was a limited correction on Friday with gold near $1,435 per ounce.
Silver also rebounded on weaker risk appetite and a US currency retreat, although global growth fears were negative with gains held to around $16.25 per ounce.
Cryptocurrencies
Cryptocurrency sentiment held relatively steady during Thursday with bitcoin fluctuating around the $10,000 level.
There were gains later in the US session as risk appetite deteriorated sharply and demand for defensive assets increased. In this environment, there was fresh demand for bitcoin with a move to the $10,400 area.
Underlying political tensions were also a significant factor underpinning defensive demand with bitcoin holding steady in early Europe.
Ether held a solid tone, but continued to hit resistance close to $220.
Calendar
Major events for the day ahead: (times in BST)
09.30: UK PMI index construction
13.30: US employment report
13.30: Canada trade balance
Do you want access to trade ideas, signals, education and more all for free? Sign up and deposit with one of our preferred brokers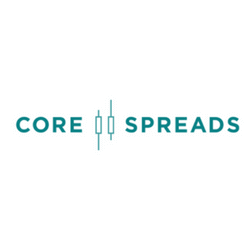 Like our charts? Sign up for free with TradingView.