Trade ideas – ISM manufacturing index hits 10-year low.
Posted: 2nd October 2019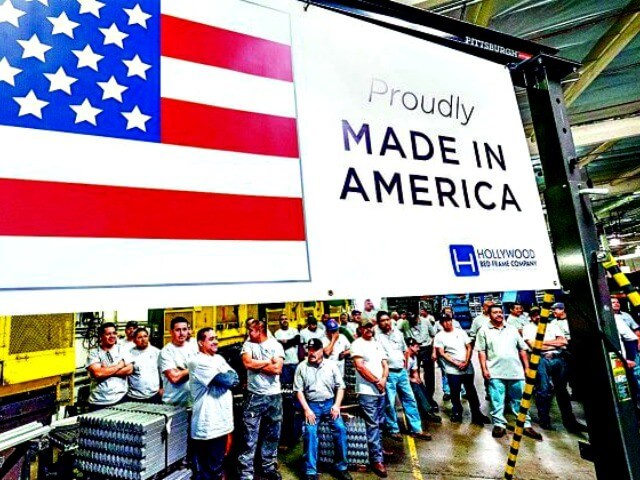 Trade ideas & Daily market report October 2nd 2019
Market highlights
Confidence in the US economy dipped sharply after the ISM manufacturing index dipped further into contraction with a 10-year low.
US Treasuries rallied strongly after the data while equity markets declined sharply as US and global growth fears intensified.
After posting fresh 29-month highs, the dollar retreated to post net daily losses as EUR/USD recovered back above 1.0900.
The yen and Swiss franc also rallied after the US data as risk appetite faded.
Sterling recovered ground after fresh reports of potential compromise over the Northern Ireland backstop, but gains faded quickly amid a lack of confidence.
The Australian dollar rallied from 11-year lows with net gains for commodity currencies.
Oil prices were hurt by demand fears before a rally after an unexpected API inventory draw.
Precious metals recovered some ground as the dollar dipped following the weak US data.
EUR/USD
The final Euro-zone manufacturing PMI index was revised up marginally to 45.7 from the flash reading of 45.6, although overall sentiment towards the outlook remained negative. Headline Euro-zone CPI inflation rate declined to 0.9% from 1.0% and marginally below consensus forecasts while the core rate increased slightly to 1.0% from 0.9% previously.
US Chicago Fed President Evans stated that after the rate cuts the central bank should leave policy on hold for some time. Although he also reiterated that the Fed needs whatever it takes to meet its mandate, he expected recent rate cuts to push inflation to 2.2%. The rhetoric overall triggered fresh doubts whether there would be further rate cuts this year which helped maintain positive dollar rhetoric ahead of the US open with a 29-month high and EUR/USD below 1.0900.
The ISM manufacturing index declined to 47.8 for September from 49.1 the previous month which was well below consensus forecasts of 50.4 and the lowest reading since June 2009. The new orders index improved only marginally and remained in negative territory with production also in contraction while employment declined at a faster pace on the month. Only one of the components was in expansion territory which triggered a fresh of concern over the manufacturing and wider outlook.
The dollar dipped sharply lower after the data with EUR/USD recovering to the 1.0930 area as yield spreads moved in the Euro's favour. Volatility eased on Wednesday with the Euro unable to extend the recovery despite fragile dollar sentiment.
USD/JPY
Treasuries continued to move lower ahead of the New York open with the 10-year yield rising to 1.73% which helped underpin the dollar as USD/JPY tested 4-month highs near 108.50. There was a sharp reversal in Treasuries following the ISM data with the 10-year yield sliding around 10 basis points from earlier highs which undermined the dollar. Equity markets also came under pressure which helped underpin the Japanese currency and USD/JPY dipped to lows near 107.60.
Wall Street indices remained under pressure which continued to limit US support while President Trump again attacked the Federal Reserve following the weak manufacturing data. The yen briefly strengthened after reports of a North Korean missile launch, but the dollar was able to resist further losses as Treasuries stabilised and there were measured losses in Japanese equities. USD/JPY consolidated around 107.85 on Wednesday as Chinese markets remained on holiday.
Sterling
The UK PMI manufacturing index strengthened to a 4-month high of 48.3 for September from 47.4 previously, although this was the fifth successive reading into contraction territory. Orders and production continued to decline with notable weakness in investment while the pace of job losses accelerated. Business confidence improved only slightly while there was fresh inventory building due to Brexit uncertainty. Sterling recovered briefly, but selling quickly resumed amid underlying concerns over the political backdrop. EUR/GBP moved to highs near 0.8940 with a GBP/USD slide to 3-week lows near 1.2200.
After the European close, there were reports that the EU was considering making concessions on the Northern Ireland backstop. Sterling moved sharply higher, with EUR/GBP just below 0.8900, but gains faded as these reports were denied with GBP/USD consolidating around 1.2300.
The government is set to release its Brexit proposals on Wednesday with initial suggestions that the Northern Ireland plans would not be supported by the EU. Further choppy trading is likely during Wednesday with GBP/USD retreating further below 1.2300 at the European open.
Swiss franc
The September Swiss PMI manufacturing index dipped to 44.6 from 47.2 previously and the sixth successive reading below the 50.0 level. The latest retail sales data was also below market expectations, reinforcing reservations over the Swiss outlook. The franc initially lost ground with EUR/CHF pushing to highs around 1.0920 while USD/CHF advanced to 4-month highs just above parity.
There was a sharp reversal after the US data as risk appetite dipped again with USD/CHF retreating to the 0.9930 area and the Swiss currency maintained a firm tone on Wednesday.
AUD/USD + USD/CAD
The Australian dollar remained on the defensive ahead of the New York open. Reserve Bank Governor Lowe stated that progress on inflation and employment goals was slower than the bank would have liked, reinforcing expectations of further interest rate cuts.
AUD/USD selling increased after a break of 0.6700 with fresh 11-year lows near 0.6670. As the US dollar stumbled following the ISM data, AUD/USD recovered the 0.6700 level.
Volatility eased slightly on Wednesday as Chinese markets remained closed and AUD/USD settled around 0.6715.
Canadian GDP was reported as unchanged for July compared with consensus forecasts of a 0.1% gain which further eroded underlying market sentiment. The RBC PMI manufacturing index strengthened to 51.0 from 49.1 previously.
The Canadian dollar weakened after the GDP data and USD/CAD pushed to a peak around 1.3290 before a sharp retreat as the US currency reversed course. The pair retreated to near 1.3200 on Wednesday as oil prices recovered slightly.
NOK+ SEK
During Tuesday, Scandinavian currencies were again unsettled by fears over the European and global growth environment following weak global manufacturing data.
The Swedish Riksbank announced changes to the operational framework, although there would be no implications for monetary policy.
EUR/SEK moved to above 10.80 before a retreat to near 10.79 with USD/SEK around 9.87.
The Norwegian PMI manufacturing index declined to 50.4 for September from 53.9 previously, reinforcing concerns over the outlook.
The krone was also unsettled by a further dip in oil prices with EUR/NOK advancing to near 9.98 before a slight correction with USD/NOK around 9.13.
Equities
Euro-zone equities opened little changed and were resilient in early trade before sliding sharply following the US data as global growth concerns intensified. The competitive Euro provided an element of support.
The German DAX index declined 1.3% on the day. The French CAC index also reversed sharply from 11-year highs to close 1.4% lower.
UK equities were undermined by weakness in crude prices, but currency moves provided support and the market closed before the UK currency regained ground. Overall, the FTSE 100 index closed 0.6% lower.
US indices declined sharply following the US data as growth and earnings fears intensified. Markets were also uneasy over the impact of dollar strength on earnings potential with a 1.2% decline for the S&P 500 index.
Asian markets lost ground on Wednesday with global indices at 1-month lows.
Japan's Nikkei 225 index declined 0.5% as the dollar retreated while there were sharp losses of close to 1.5% for the Australian ASX index amid global growth fears and losses in the banking sector.
China's markets remained closed for a holiday, but Hong Kong markets re-opened with the Hang Seng index 0.25% lower in late trading with restrained selling despite on-going political protests.
Commodities
Oil prices were again undermined by demand concerns on Tuesday, especially after the much weaker than expected US ISM data.
Crude declined for the sixth successive session with WTI dipping to 4-week lows below $53.50 p/b.
The API data recorded a 5.9mn barrel inventory draw which triggered a tentative rally in oil prices with WTI rallying to $54.30 p/b on Wednesday with Brent around $59.40 p/b.
Gold remained under pressure ahead of Tuesday's New York open with 8-week lows close to $1,460 per ounce as the US dollar remained strong.
There was a significant reversal following the US data as a dollar slide and fresh increase in risk aversion provided renewed support for precious metals. Gold rallied to near $1,485 per ounce before fading to near $1,475 on Wednesday as gains attracted long liquidation.
Silver also bounced from lows below $17.00 per ounce, although gains were held to around $17.25.
Cryptocurrencies
Cryptocurrencies drifted lower into Tuesday's New York open as a firm dollar limited support.
Bitcoin did move higher after the weak US data and Hong Kong political protests also had an impact in supporting demand with a peak just above $8,500.
There was selling interest on rallies with a retreat to $8,200 on Wednesday amid a lack of sustained buying.
Ether was unable to extend the recovery and retreated steadily to lows around $175 on Wednesday.
Calendar
Major events for the day ahead: (times in BST)
09.30: UK PMI index construction
13.15: US ADP employment data
15.30: US EIA crude oil inventories
Do you want access to trade ideas, signals, education and more all for free? Sign up and deposit with one of our preferred brokers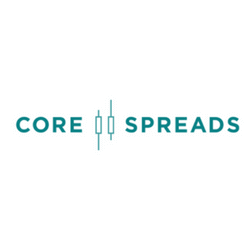 Like our charts? Sign up for free with TradingView.