Trade ideas – Sterling retreated on increased political uncertainty
Posted: 2nd December 2019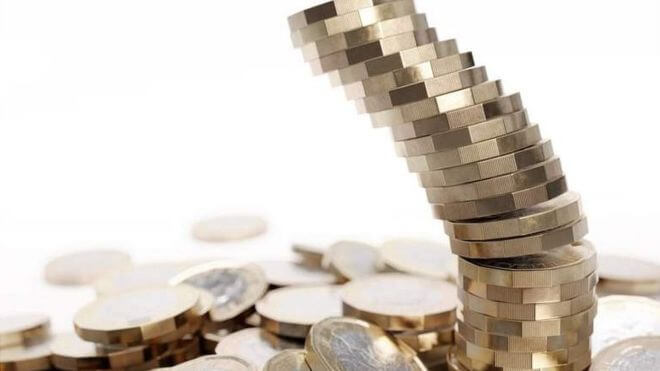 Trade ideas & Daily market report December 2nd 2019
Market highlights
There was choppy trading on Friday amid month-end position adjustment and lack of liquidity.
The dollar retreated from 6-week highs as EUR/USD regained the 1.1000 level.
Risk appetite was supported by Chinese PMI data with equity markets recovering from slight losses recorded on Friday, although US-China trade uncertainty limited gains.
Sterling retreated on increased political uncertainty amid opinion-poll evidence of a narrowing Conservative Party lead.
The Swiss franc weakened as demand for defensive assets remained limited.
Oil prices dipped sharply on Friday with a 4% slide on position adjustment and doubts whether OPEC production cuts would be extended.
Precious metals were unable to hold gains with a lack of underlying demand.
Scandinavian currencies lost ground with growth reservations significant.
EUR/USD
German unemployment declined 16,000 for November following a 5,000 increase the previous month. The headline Euro-zone CPI inflation rate increased to 1.0% from 0.7% previously and above consensus forecasts of 0.8% while the core rate was also slightly above market expectations with an increase to 1.3% from 1.1%. There were hopes for a tentative recovery in Euro-zone conditions. The Euro was, however, unable to draw initial support from the data, especially with ECB nominees continuing to back the case for a very accommodative monetary policy over the medium term.
Early in the New York session, EUR/USD dipped back below the important 1.1000 level and the dollar index pushed to a 6-weeh high. The US currency lost some traction during the shortened US session with a significant element of position adjustment. EUR/USD was able to move back above 1.1000 to trade with slight daily gains around 1.1020.
Federal Reserve officials will be under a blackout this week ahead of next week's policy meeting, although there was further speculation that there would be a medium-term shift to allowing a higher inflation rate which may unsettle the dollar.
Over the weekend, The German Social Democrat Party (SPD) new leaders resulted in defeat for the expected winner Scholz with a more left-wing joint leadership. This increased speculation that the coalition with Merkel would collapse or force a more expansionary fiscal policy. EUR/USD was unable to gain further traction and settled around 1.1020 at the European open.
USD/JPY
Treasuries edged lower ahead of the New York open with the dollar holding a firm overall tone. Wall Street equities drifted lower and USD/JPY dipped marginally below 109.50 at the European close, although narrow ranges prevailed.
China's November PMI data beat market expectations with the manufacturing index strengthening to 50.2 from 49.3 and above consensus forecasts of 49.5. This was the first positive reading for seven months and the strongest reading since March 2019. The non-manufacturing index increased to 54.4 from 52.8, also the strongest reading for 8 months.
The stronger than expected data triggered a net improvement in risk appetite at Monday's Asian open. China's Caixin PMI manufacturing index edged higher to 51.8 from 51.7 previously and close to 3-year highs. Employment increased for the first time in 8 months, although export orders remained in contraction territory. The data overall helped underpin confidence.
US Treasuries retreated during the Asian session which helped underpin the dollar with fresh 6-month USD/JPY highs around 109.70, but gains were hampered by underlying trade uncertainty.
Sterling
UK consumer credit growth was above consensus forecasts for October and overall lending to individuals increased to £5.6bn from a revised £4.7bn previously which suggested firm consumer spending. Sterling was unable to make any headway ahead of the New York open. There was choppy trading surrounding the afternoon London fix with month-end and pre-weekend position adjustment having a significant impact. GBP/USD moved back above 1.2900 to a peak around 1.2940 while EUR/GBP consolidated near 6-month lows around 0.8520.
There was fresh political uncertainty during the weekend as Friday's London terrorist attack added a further layer of uncertainty. Although most opinion polls still indicated a likely Conservative Party majority they also continued to indicate a narrowing Conservative lead and Sterling dipped lower at the Asian open. The UK currency was protected to some extent by a firmer tone in global risk appetite as GBP/USD held just above 1.2900 with EUR/GBP around 0.8530.
Swiss franc
The Swiss November KOF business confidence index declined to 93.0 from a revised 94.8 previously and below consensus forecasts. After trading little changed in early Europe, the franc came under pressure in early New York with a further test of key levels.
EUR/CHF made a more decisive break above 1.1000 while USD/CHF also broke above parity as solid global risk appetite limited potential defensive franc demand. The franc edged lower at Monday's Asian open as the Chinese PMI data underpinned risk conditions, although USD/CHF held close to parity.
AUD/USD + USD/CAD
The Australian dollar was unable to make any headway on Friday and AUD/USD dipped to lows around 0.6755 before a marginal recovery.
Australian data was below consensus forecasts with a sharp 8.1% decline in building approvals for October. The Australian dollar did gain some support from the Chinese PMI data and AUD/USD settled just above 0.6770.
Canadian GDP increased 0.1% for September, in line with expectations, while year-on-year growth slowed to 1.7% from 1.9% with little underlying impact.
The Canadian dollar was resilient despite a sharp decline in oil prices with USD/CAD settling around 1.3280 as the US currency faded slightly.
The Canadian dollar edged lower on Monday with USD/CAD near 1.3285 despite a tentative recovery in oil prices.
NOK+ SEK
Norwegian registered unemployment held at 2.1% for November which indicated a robust labour market.
The krone held a steady tone initially before declining sharply as oil prices came under sustained pressure. There were sharp losses late in the European session with EUR/NOK advancing to above 10.15 before settling just below this level on Monday ahead of the latest PMI data with USD/NOK just above 9.20.
Swedish GDP increased 0.3% for the third quarter of 2019, slightly above consensus forecasts. Year-on-year growth strengthened to 1.6% from 1.0%, although this was marginally below market expectations.
The krona dipped sharply late in the European session with month-end position adjustment as EUR/SEK rallied to 10.55 after finding support at 10.50. The Swedish manufacturing PMI index declined to 45.4 from 46.0 previously which pushed EUR/SEK above 10.55 with USD/SEK around 9.58.
Equities
Euro-zone equities drifted lower on Friday with an underlying correction. A dip in oil prices also put downward pressure on indices, although overall sentiment held firm amid hopes for Euro-zone economic stabilisation with only slight losses.
The German DAX index declined 0.05% while the Italian FTSE MIB index under-performed again with a 0.3% retreat.
Major UK equities were undermined by lower oil prices with increased political uncertainty also a negative factor and the FTSE 100 index declined 0.9%.
US equities retreated on Friday amid slightly cautious trade sentiment, especially with fresh unease over the threat of additional sanctions against Huawei. The S&P 500 index declined 0.4%, although there were still significant weekly gains.
Chinese PMI data helped underpin sentiment in Asia on Monday and US futures secured net gains.
Japan's Nikkei 225 index gained 1.0% as the yen retreated, although the Australian ASX index gains were held at 0.25% as the slide in oil prices undermined support.
Chinese bourses struggled to make headway with Shanghai index securing gains of only 0.1% amid trade uncertainty while Hong Kong's Hang Seng index traded 0.3% higher in late trading.
Commodities
Oil prices declined sharply in New York trading following reports that Russia would not support an extension of production cuts at this week's meeting.
Record US crude production was a negative factor with technical month-end selling also a key factor in driving prices lower.
WTI declined sharply by over 4% on the day to just below $55.50 p/b.
China's PMI data helped underpin sentiment to some extent with WTI trading just above $56.0 p/b on Monday with Brent around $61.25 p/b.
Precious metals drew some support late in the European session from a weaker US dollar with volatility spiking later in the day on position adjustment.
From below $1,455 per ounce, gold pushed to highs above $1,465, but the Chinese PMI data helped underpin risk appetite and gold retreated to near $1,460 per ounce. Silver was also unable to hold gains and traded just below the $17.00 per ounce level on Monday.
Cryptocurrencies
Cryptocurrencies made net headway during Friday's European session with bitcoin pushing to highs above $7,800 with hopes for a stronger underlying correction.
Prices drifted lower later in the session and cryptocurrencies gradually lost ground over the weekend.
Renewed gains for global equity markets dampened demand for alternative assets and cryptocurrencies dipped lower in Asia on Monday with bitcoin around $7,250.
Ether traded to highs around $157 on Friday before gradually losing ground with a dip below $150 and it traded just below this level on Monday.
Calendar
Major events for the day ahead: (times in GMT)
09.30: UK PMI index manufacturing
14.00: ECB President Lagarde testimony
15.00: US ISM index manufacturing
03.30(Tues): Australia interest rate decision
Do you want access to trade ideas, signals, education and more all for free? Sign up and deposit with one of our preferred brokers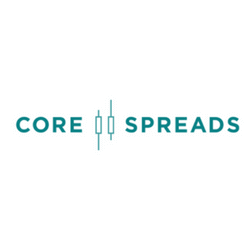 Like our charts? Sign up for free with TradingView.