Trade ideas – Dollar index strengthened to 27-month highs
Posted: 3rd September 2019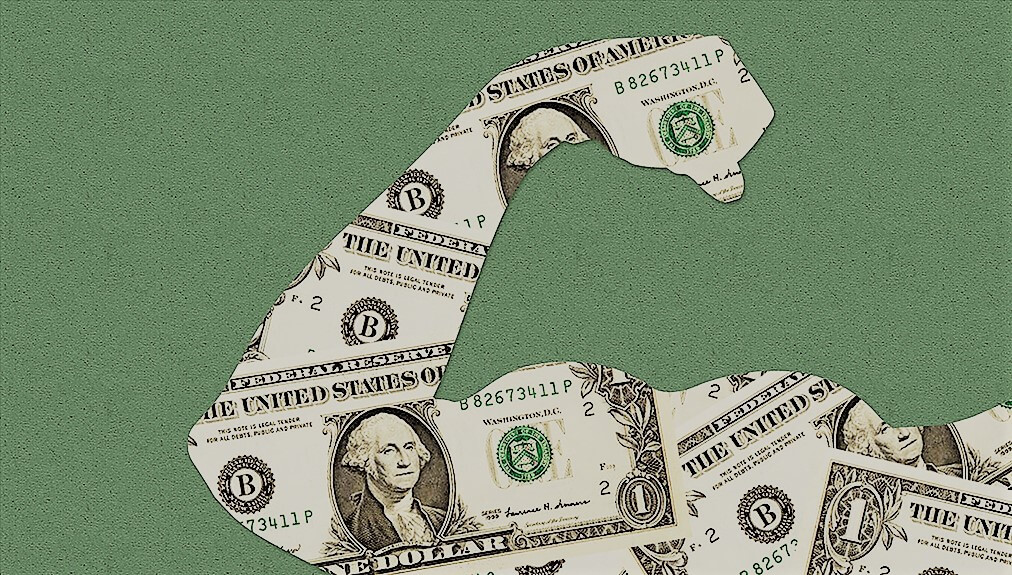 Trade ideas & Daily market report September 3rd 2019
Market highlights
Trading volumes were subdued during Monday with US markets closed for the Labor Day holiday.
The dollar index strengthened to 27-month highs amid a lack of confidence in European currencies and little support for commodity currencies.
Sterling was damaged by weak manufacturing data and intense political uncertainty with further GBP/USD losses on Tuesday to fresh 2-year lows.
Equity markets were little changed amid indecision with buying limited by reports that the US and China were struggling to fix a date for trade talks.
Oil prices retreated as higher OPEC output and dollar gains curbed support.
Precious metals were also hampered by dollar strength, but again resilient amid underlying demand for defensive assets.
EUR/USD
The Euro-zone PMI manufacturing index was confirmed at 47.0 for August with a marginal downgrade for the German index. The German data remained pessimistic with sharp declines in new orders while unemployment increased at a faster pace and prices also declined. According to Markit, there was no evidence of a significant near-term rebound. Brexit unease was also a factor undermining Euro sentiment as unease over the risk of a 'no-deal' Brexit were seen to have increased.
There were no major US developments with US markets closed for holiday and attention tended to focus on Hurricane Dorian as it approached Florida. The dollar overall maintained a strong tone with EUR/USD sliding to lows just below 1.0960 as trading ranges remained narrow. The Euro was unable to secure a significant rally amid weak underlying sentiment.
Although there were no significant positive dollar developments, the US currency continued to gain by default given a lack of confidence in other major currencies. In this context, the dollar pushed to fresh 2-year highs on Tuesday with EUR/USD also declining to fresh 2-year lows near 1.0930 as political concerns contributed to a lack of confidence.
USD/JPY
The dollar was held in narrow ranges against the yen during Monday with trading activity inevitably sapped by the US market holiday. There were no comments from President Trump during the day, but markets were braced for further aggressive rhetoric in the near term, especially with the dollar making fresh gains against the Euro.
US equity futures did drift lower and USD/JPY edged lower to near 106.00 as the yen maintained a firm tone on the crosses while Treasury futures also pared losses. Asian equity markets were mixed given the absence of fresh developments, but underlying trade tensions continued. US yields edged higher on Tuesday with the 10-year yield above 1.50%.
USD/JPY strengthened slightly to near 106.30, although the yen maintained a firm tone on the crosses as US equity futures moved lower and there was still significant demand for defensive assets amid no set timetable for US-China trade talks. Political tensions over Hong Kong also triggered demand for defensive assets with the EUR/JPY at 2-year lows below 116.50.
Sterling
The UK August PMI manufacturing index declined to an 85-month low of 47.4 from 48.0 the previous month and below consensus forecasts. There was the sharpest rate of decline in new orders since July 2012 with exports orders under pressure and business sentiment also declined sharply to record lows. Sterling had already weakened into the data and remained under pressure following the release as confidence in the economic outlook weakened further.
When the House of Commons returns from recess on Tuesday, opposition parties will table a motion to force the government to request a further 3-month Brexit extension if there is no resolution by late October. Government sources indicated that the vote would be considered a confidence vote as pressure on potential rebel Conservative MPs continued to increase.
After persistent rumours of a General Election before October 31st Prime Minister Johnson warned that there would be an election if the government lost Tuesday's vote as political uncertainty and tensions continued to intensify. GBP/USD declined to below 1.2050 while EUR/GBP tested resistance above the 0.9100 level.
BRC retail sales data was weak with an annual 0.5% August decline. Sterling weakened further in early Europe on Tuesday as GBP/USD hit fresh 2-year lows and briefly traded below 1.2000 with high volatility inevitable during the day.
Swiss franc
The Swiss PMI manufacturing index strengthened to 47.2 for August from 44.7 the previous month and above consensus expectations, although this still indicated contraction.
There was no further increase in Swiss National Bank sight deposits for the latest week which suggested that there had been a pause in central bank intervention.
EUR/CHF retreated to the 1.0850 area on Tuesday amid wider weakness while USD/CHF was held close to 0.9900 before slight gains to 0.9920 on Tuesday as the US currency held firm.
AUD/USD + USD/CAD
The Australian dollar was unable to make any headway in Europe on Monday as a firm US dollar tone undermined support, but AUD/USD did find support above the 0.6700 level as commodity currencies recovered from their worst levels.
Australian retail sales declined 0.1% for July compared with expectations of a 0.2% gain which undermined the Australian currency with AUD/USD dipping below 0.7000.
The Reserve Bank maintained interest rates at 1.0% following the latest policy decision. The statement was mixed with the RBA stating that it would ease monetary policy further if needed.
The Australian currency was little changed with AUD/USD trading just above 0.7000.
The Canadian dollar was hampered by a retreat in oil prices and USD/CAD pushed to highs above 1.3350 before retreating slightly.
US strength dominated on Tuesday with USD/CAD near 1.3340 as oil prices were unable to make headway.
NOK+ SEK
The Norwegian PMI manufacturing index strengthened to 53.8 for August from a revised 48.7 previously which provided significant relief.
EUR/NOK dipped below 10.00 amid wider losses, although the krone failed to hold its best levels amid underlying concerns over the European economic outlook. EUR/NOK traded around 9.98 on Tuesday with USD/NOK around 9.12
EUR/SEK retreated to near 10.75 before a recovery to 10.77 with USD/SEK at record highs near 9.85.
There was some caution ahead of Thursday's Riksbank monetary policy report.
Equities
Euro-zone equities were held in narrow ranges during Monday with no lead from US markets. Overall unease over growth trends limited buying support, although there was underlying support from expectations of ECB policy easing.
The German DAX index gained 0.1% with a 0.6% gain for the Italian FTSE MIB index as markets responded positively to political developments.
Major UK equities were boosted by significant Sterling losses during the day which offset the impact of domestic and global growth concerns and the FTSE 100 index advanced just over 1.0%.
US markets were closed for the Labor Day holiday, but futures lost ground.
Asian markets were mixed with no US lead while underlying trade uncertainty continued.
Japan's Nikkei 225 index closed unchanged while the Australian ASX index declined 0.3% after the Reserve Bank left interest rates at 1.0% with no positive impact from the mining sector.
China's Shanghai index traded little changed in towards the close amid no progress in trade talks while Hong Kong's Hang Seng index was 0.3% lower as political protests continued to sap support.
Commodities
Crude was hampered by a stronger US dollar during the day. Unease over the impact of increased US and China tariffs was also a negative factor, especially with China imposing tariffs on US energy imports for the first time.
OPEC also reported that output increased for August as production increased in Iraq and Nigeria.
WTI did retreat to just below $54.50 p/b before consolidation around $54.85 p/b on Tuesday with Brent around $58.60 p/b.
Although dollar strength was a negative factor for gold, it was notably resilient during the day amid an underlying lack of confidence in fiat currencies and on-going demand for defensive assets.
Ranges were relatively narrow amid mixed factors with gold finding support close to $1,520 per ounce and it traded around $1,525 per ounce on Tuesday. Silver maintained a firm tone with support close to $18.30 per ounce as it traded close to $18.45 on Tuesday.
Cryptocurrencies
Cryptocurrencies were initially little changed on Monday, but buying interest gradually strengthened during the day. Bitcoin tracked towards the $10,000 level and a break above this level triggered fresh buying interest with a peak above $10,400 in Asia on Tuesday.
There was underlying demand for defensive assets amid on-going concerns over the Hong Kong political outlook.
Ether also made significant gains with a push to above $180 and it traded just below this level on Tuesday.
Calendar
Major events for the day ahead: (times in BST)
09.30: UK PMI construction
15.00: US ISM index manufacturing
02.30 (Wed): Australia GDP
Do you want access to trade ideas, signals, education and more all for free? Sign up and deposit with one of our preferred brokers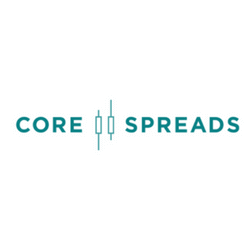 Like our charts? Sign up for free with TradingView.