Trade ideas – Global growth fears increased
Posted: 3rd October 2019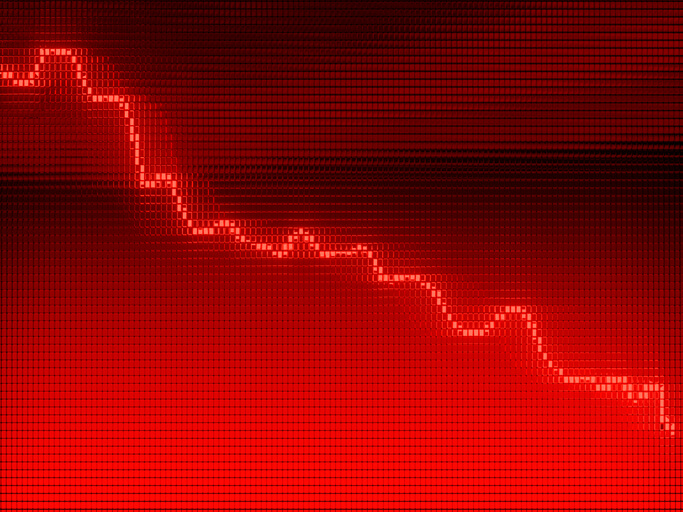 Trade ideas & Daily market report October 3rd 2019
Market highlights
Global growth fears increased further during Wednesday with slightly weaker than expected US ADP jobs data and further ramifications from Tuesday's ISM data.
The dollar was undermined by concerns that the US economy was slowing with fresh speculation over Fed rate cuts while US yields declined further.
Global equities declined sharply with European markets particularly vulnerable as the US announced retaliatory tariffs on EU exports.
Narrowing yield spreads still provided limited net support for EUR/USD
Sterling failed to gain significant traction from the government's Brexit proposals.
Oil prices declined sharply on demand fears and a build for the latest EIA crude inventory data.
The slide in oil prices undermined the Canadian and Norwegian currencies.
Precious metals recovered ground as the dollar retreated and risk appetite deteriorated.
EUR/USD
Tight ranges prevailed ahead of the New York open with markets still considering the implications of Tuesday's weak ISM manufacturing data. There were fresh concerns over the outlook for the global economy which would also be significant in eroding Euro-zone exports and limited potential Euro support, although there was EUR/USD support above 1.0900.
The New York ISM business conditions index declined to a 40-month low of 42.8 from 50.3, maintaining concerns over the outlook The ADP data recorded an increase in private-sector payrolls of 135,000 for September, slightly below consensus forecasts of 140,000 and there was a notable downward revision for August to 157,000 from the 195,000 reported originally. According to ADP, businesses had turned more cautious, especially within the small-company sector.
The slowdown in employment growth maintained a more cautious dollar tone and it drifted weaker. Yield spreads moved in the Euro's favour for the second successive day, although the single currency still struggled to secure sustained support.
The US announced that it would impose retaliatory tariffs on EU exports in response to alleged Airbus subsidies which reinforced fears over the global outlook and Euro-zone outlook. The dollar remained subdued, however, and EUR/USD edged above 1.0950 with little change on Thursday ahead of the US ISM non-manufacturing data.
USD/JPY
Treasuries moved higher following the US ADP data with the 10-year sliding to below just below 1.62%. US equities also opened sharply lower as confidence in the global outlook weakened further after the much weaker than expected US ISM data. USD/JPY dipped below 107.50 after the Wall Street open as political developments also unsettled markets.
New York Fed President Williams stated that there are a number of crosscurrents leading to slower growth and there are lots of risks ahead, although he appeared reluctant to cut rates further in the short term. Risk appetite continued to deteriorate with sharp losses for equites and USD/JPY slid to 3-week lows near 107.00 as the yen gained fresh defensive support.
White House trade advisor Navarro illustrated the difficulties in reaching a trade deal with China ahead of scheduled talks next week while President Trump blamed the impeachment investigation for sharp Wall Street losses. Conditions were slightly calmer on Thursday with USD/JPY holding above 107.00, although sentiment remained fragile.
Sterling
The UK PMI construction index declined to 43.3 for September from 45.0 previously which was below consensus forecasts with the second-weakest reading since June 2009. The commercial sector continued to decline sharply as political uncertainty sapped confidence. Overall business confidence remained weak and employment declined at a faster pace.
Political developments remained important with markets sceptical that the government's revised Brexit plans would receive a favourable response from the EU. The government's official proposals to replace the Northern Ireland backstop did secure backing from Northern Ireland's DUP. The EU was initially circumspect, although there was certainly little in the way of positive rhetoric which limited potential Sterling support. Irish Prime Minster Varadkar stated that proposals do not fully meet the agreed backstop objectives, but the key will be whether negotiations continue over the next few days.
GBP/USD settled close to 1.2300 with EUR/GBP just above 0.8900. Sterling was unable to make headway on Thursday as weak global risk appetite also limited support, although political rhetoric is liable to dominate.
Swiss franc
Swiss National Bank member Maechler stated that monetary policy would remain expansive, broadly in line with recent rhetoric.
Swiss consumer prices declined 0.1% for September with the year-on-year rate declining to 0.1% from 0.3%. This was the lowest reading since the beginning of 2017, maintaining pressure on the National Bank to maintain a loose monetary policy.
EUR/CHF made significant gains to the 1.0925 area while USD/CHF settled near 0.9970. The franc failed to gain strong support from the slide in global risk appetite and edged weaker on Thursday with USD/CHF testing parity again.
AUD/USD + USD/CAD
The Australian dollar was caught between conflicting factors during Wednesday with potential support from a weaker US currency offset by fears over the global growth outlook and a further deterioration in risk appetite.
Overall, AUD/USD was little changed with resistance above 0.6700.
The Australian trade data was close to consensus forecasts with little change in the AIG services PMI index. AUD/USD edged towards 0.6715 as the US currency remained on the defensive.
The Canadian dollar was hurt by a slide in oil prices as well as the weaker tone surrounding risk appetite with USD/CAD pushing above 1.3300.
USD/CAD traded around 1.3320 on Thursday as global fears continued to unsettle the Canadian currency.
NOK+ SEK
Scandinavian currencies were again undermined by European and global growth concerns during Wednesday.
The Norwegian currency was also undermined by a further slide in oil prices with EUR/NOK pushing to highs near 10.02 before settling around 10.00 with USD/NOK above 9.10.
The Swedish krona was unable to make headway and EUR/SEK settled around 10.82 with USD/SEK around 9.87. The Swedish PMI services-sector index declined to 49.8 for September from 54.1 previously, reinforcing unease over growth trends and the krona dipped weaker on the data with EUR/SEK around 10.84.
Equities
Euro-zone equities opened lower and selling pressure intensified during the day. Increased fears over the global growth environment undermined sentiment, especially after the US announced tariffs on EU exports and indices were also undermined by a sharp decline in oil prices.
The German DAX index declined 2.75% with all major bourses recording losses of over 2.7% on the day.
Major UK stocks opened significantly lower and selling intensified during the day as global growth concerns increased. With no help from domestic data and a steady Sterling tone, the FTSE 100 index registered a sharp decline of 3.2%, the largest daily decline since early 2016.
US equities were also undermined by growth fears with political uncertainty also a negative factor amid inflammatory rhetoric from the White House. The S&P 500 index declined 1.8%, although futures edged higher on Thursday.
Asian markets declined on Thursday amid weak sentiment as Japan' Nikkei 225 index declined 2.0% with the weaker dollar undermining confidence. Australia's ASX index declined 2.2% amid a slide in the resources and financial sectors.
China's markets remained closed for holidays while Hong Kong's Hang Seng index traded 0.5% lower in late trading.
Commodities
Oil prices were again undermined by fears over demand and the global economy during Wednesday with confidence deteriorating further during the day.
EIA data recorded an inventory draw of 3.1mn barrels for the latest week, above consensus forecasts of around 1.5mn and the reaction was more acute given that the API recorded a draw.
Although there was a slight draw in gasoline, crude declined further following the data.
With equities under pressure, oil continued to lose ground with WTI hitting 8-week lows below $52.50 p/b. There was a marginal correction to $52.80 p/b on Thursday with Brent around $57.65 p/b.
Precious metals drew support from a fresh slide in risk appetite and a softer dollar with gold recovering to near $1.500 per ounce from lows near $1,475. There was resistance close to $1.500 with spot trading just below this level on Thursday.  Silver advanced to near $17.60 per ounce and held steady on Thursday.
Cryptocurrencies
Cryptocurrency volatility was relatively subdued during Wednesday despite the increase in volatility seen across other asset classes. In this context, there was only limited evidence of support on defensive grounds and weaker global risk appetite, although there was some support from on-going political stresses in Hong Kong.
Bitcoin found support close to $8,200 during the day and advanced to near $8,400 before settling in the middle of intra-day ranges.
Ether was also held in relatively narrow ranges and traded just below $180 on Thursday.
Calendar
Major events for the day ahead: (times in BST)
09.30: UK PMI index services
15.00: US ISM index non-manufacturing
Do you want access to trade ideas, signals, education and more all for free? Sign up and deposit with one of our preferred brokers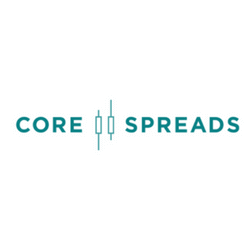 Like our charts? Sign up for free with TradingView.