Trade ideas – GBP/USD rebounding from 35-month lows
Posted: 4th September 2019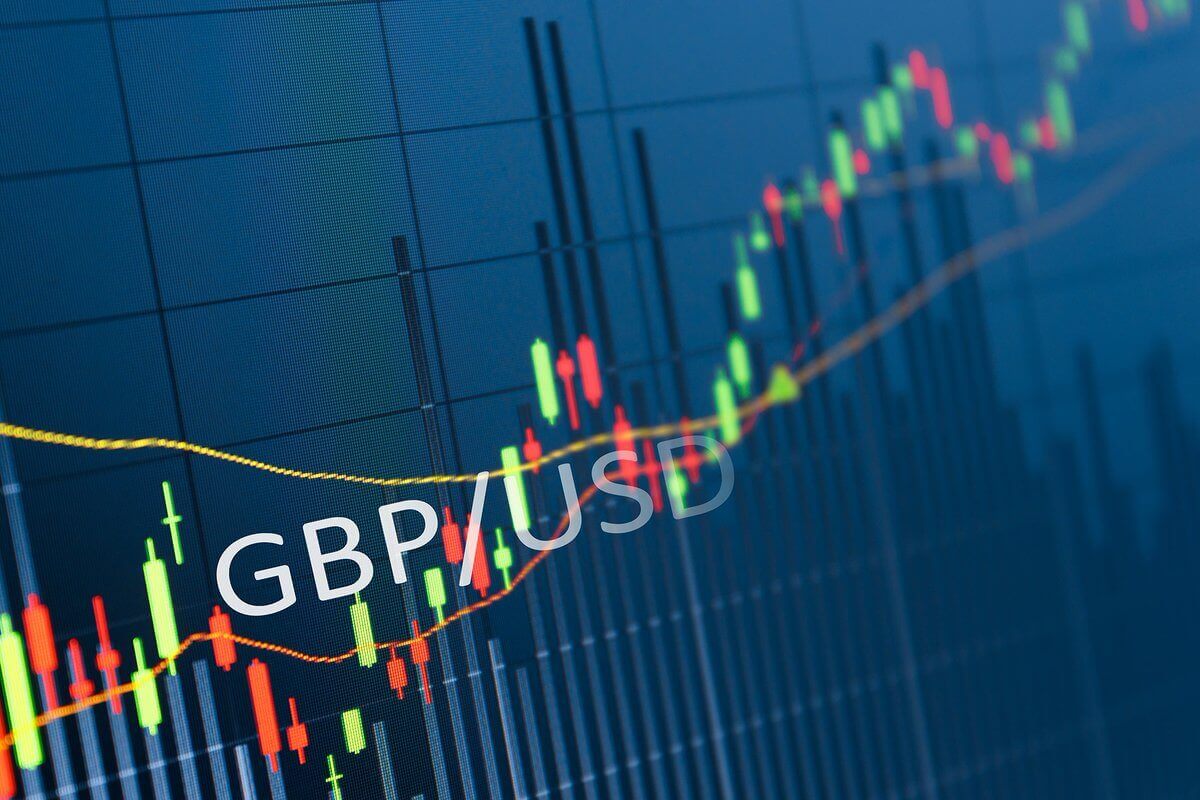 Trade ideas & Daily market report September 4th 2019
Market highlights
US ISM manufacturing data was notably weaker than expected in contraction territory and close to 3-year lows which increased fears over the outlook.
The dollar came under significant pressure after the data with a sharp retreat from 2-year highs amid increased speculation over a more aggressive rate cut.
EUR/USD rallied with some support from doubts whether the ECB would push ahead with bond purchases at the September meeting.
After heavy losses in early Europe, Sterling recovered with GBP/USD rebounding from 35-month lows below 1.2000 as parliament took control of business.
US equity markets registered net losses on growth fears, although Asian bourses were resilient and Hong Kong's market moved sharply higher on political hopes.
Oil prices dipped to 3-week lows on growth fears before a tentative recovery.
Precious metals secured fresh gains as the dollar declined with silver posting fresh 35-month highs
EUR/USD
German yields declined further in early Europe on Tuesday with the 10-year yield below -0.70%. With an underlying lack of confidence in the outlook, the Euro remained under pressure with fresh 2-year EUR/USD lows just below 1.0930.
According to sources, the ECB is leaning towards a cut in interest rates at this month's meeting with enhanced forward guidance and it was likely that rates would also be tiered. Many members also support fresh bond purchases, although the situation was complicated by opposition from Northern countries. The ECB also wanted to leave some room for flexibility and manoeuvre for incoming President Lagarde and the Euro edged higher following the reports.
The ISM manufacturing index declined to 49.1 for August from 51.2 and below consensus forecasts of 51.1. This was the lowest reading since January 2016. New orders also declined sharply to 47.2 from 50.8 to 7-year lows with production also in negative territory. Employment declined significantly for the first time in close to three years with prices falling at a faster pace. The report overall was notably weaker than expected, increased recession fears and pushed the dollar weaker.
Futures markets indicated a 7% chance of a 0.50% rate cut this month. St Louis Fed President Bullard stated that a 0.50% rate cut this month would align the Fed with market expectations and that aggressive action is needed given trade wars and the slide in bond yields. Boston's Rosengren stated that the Fed should cut aggressively if risks to the economy materialise, although he wanted to wait for now. Commodity currencies rallied with EUR/USD recovering to around 1.0975.
USD/JPY
The dollar edged lower ahead of the Tuesday New York open. Chinese Vice-Premier Liu stated that he firmly opposes a US-China trade war, but President Trump stated that China would get a much worse deal if he wins the 2020 election.
Treasuries rallied strongly following the ISM data with the 10-year yield below 1.45% while equity markets remained under pressure. Confidence in the global outlook deteriorated once again which maintained strong demand for the Japanese currency. In this environment, USD/JPY declined sharply with a dip below 106.00 triggering a fresh round of stops, although there was support close to 105.75 as equity markets rallied from lows and buying in Treasuries also faded.
There was no progress in US-China trade talks, although there were expectations of cuts in Chinese interest rates this month. There was a stronger reading for Japan's PMI services index and USD/JPY strengthened to 106.20 amid reports that the Hong Kong extradition Bill could be withdrawn.
Sterling
Sterling moved sharply lower in early Europe with a GBP/USD dip to 5-month lows below 1.2000. The UK August PMI construction index declined to 45.0 from 45.3 and the fourth consecutive monthly contraction. New orders fell at the fastest pace for over 10 years with a slump in confidence, reinforcing concerns, especially with political uncertainty intensifying.
There was notable short covering in New York with a GBP/USD move to near 1.2100 while EUR/GBP also retreated. After the New York close, the government was defeated as the House of Commons voted to take control of business and there will be a vote on Wednesday to block any 'no-deal' Brexit. The government announced that it would call for a General Election if it is defeated, although the call for now is likely to be rejected by parliament, maintaining deadlock.
Sterling gained some support from a net reduction in concerns over a disorderly Brexit, but severe uncertainty limited currency support. GBP/USD settled near 1.2100 with EUR/GBP around 0.9070 with further political upheaval as well as the services PMI data.
Swiss franc
Swiss consumer prices were unchanged for August, marginally above consensus forecasts, although the year-on-year rate was unchanged and in line with consensus forecasts at 0.3%.
The franc initially maintained a strong tone on a lack of confidence in the Euro and then gained fresh support in New York trading as risk appetite deteriorated once again.
EUR/GBP declined to fresh 3-year lows near 1.0820 before a recovery to near 1.0850 while USD/CHF retreated to 0.9875 as a slight easing of defensive franc support was offset by a weaker dollar.
AUD/USD + USD/CAD
The Australian dollar drew some support from AUD/USD finding solid support below 0.6700 and edged higher into the New York open. The US currency dipped lower following the weaker than expected ISM manufacturing data and AUD/USD advanced to the 0.6760 area.
Australian second-quarter GDP increased 0.5% which was in line with market expectations and provided some relief, although annual growth was at a 10-year low.
AUD/USD edged higher to the 0.6785 area before fading slightly despite firmer risk conditions.
The Canadian dollar remained on the defensive in Europe with USD/CAD highs near 1.3380 as oil prices came under sustained pressure.
The Canadian PMI index declined to a 3-month low of 49.1 for August from 50.2 previously with orders declining at the fastest pace since December 2015.
Wider US losses dominated later in US trading with USD/CAD retreating to the 1.3325 area with a slight retreat to 1.3320 on Wednesday.
NOK+ SEK
The Norwegian krone dipped lower as oil prices came under pressure, but was resilient at lower levels. From highs near 10.02, EUR/NOK retreated to 10.00 despite a firmer Euro and edged lower to near 9.97 on Wednesday with choppy trading conditions persisting as USD/NOK retreated below 9.10.
From highs near 10.82, EUR/SEK retreated to the 10.78 area. The Riksbank will announce its latest policy decision on Thursday with forward guidance important for the krona.
EUR/SEK retreated further to below 10.75 on Wednesday with USD/SEK below 9.80. The Swedish PMI services index strengthened to 54.1 for August from 52.3.
Equities
Euro-zone equities were dampened by expectations that the ECB might be slightly less dovish than expected at this month's policy meeting.
The German DAX index declined 0.35% on the day with major bourses all registering significant losses.
There was choppy trading in major UK stocks with political uncertainty and global market moves amplified by sharp currency moves. As Sterling recovered, the FTSE 100 index moved into negative territory and closed 0.2% lower.
US equities were undermined by weak manufacturing data and unease over a lack of progress in trade talks. The S&P 500 index declined 0.7%, although the index recovered from intra-day lows.
Asian markets were undermined by US losses and further concerns over the growth outlook following the US data. There was, however, a recovery from lows after a stronger than expected release for China's Caixin PMI services index.
Japan's Nikkei 225 index gained 0.15% at the close while the Australian ASX index declined 0.3% with gains for the gold sector offset by losses in the financial sector.
China's Shanghai index traded 0.45% higher in late trading with sharp gains of over 3.0% for Hong Kong's Hang Seng index amid favourable domestic earnings developments and reports that the controversial extradition Bill could be withdrawn by the government.
Commodities
Oil prices weakened in Europe on Tuesday amid an underlying lack of confidence in global demand and doubts whether OPEC would be able to control output.
Crude was then undermined by fresh fears over US and global demand following the weak US data. There was some relief from a weaker US dollar.
WTI dipped to 3-week lows just below $53.0 p/b before a move back above $54.0 on Wednesday amid hopes for Chinese stimulus with Brent recovering to near $58.50.
Gold remained resilient in the face of a strong dollar ahead of the New York open. There were sharp gains in New York as the US currency lost ground while wider risk appetite deteriorated after the US manufacturing data.
Gold pushed to highs near $1,550 per ounce before a retreat to just below $1,545 as risk appetite rallied.
Silver made strong gains with a break above $19.00 per ounce triggering further buying with highs around $19.15 per ounce. Silver made further gains on Wednesday despite a retreat in gold with a fresh 35-month high just above $19.50 per ounce.
Cryptocurrencies
Cryptocurrencies were initially hit by a correction on Tuesday before pushing higher again ahead of the New York open with sentiment boosted by bitcoin's ability to hold above the $10,000 level.
There were gains to 2-week highs above $10.700 with demand also supported by fresh concerns over the global economic outlook following the weak US manufacturing data.
Corrections were limited on Wednesday with bitcoin just above $10,500.
Ether was subjected to choppy trading with little net change as it consolidated just below $180.
Calendar
Major events for the day ahead: (times in BST)
09.30: UK PMI index services
13.30: Canada trade balance
14.15: Bank of England inflation report hearings
14.25: New York Fed President Williams speech
15.00: Bank of Canada interest rate decision
Do you want access to trade ideas, signals, education and more all for free? Sign up and deposit with one of our preferred brokers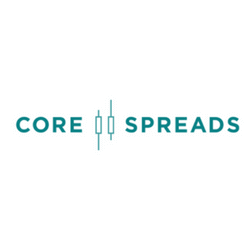 Like our charts? Sign up for free with TradingView.