Trade ideas – Global growth fears increased
Posted: 4th October 2019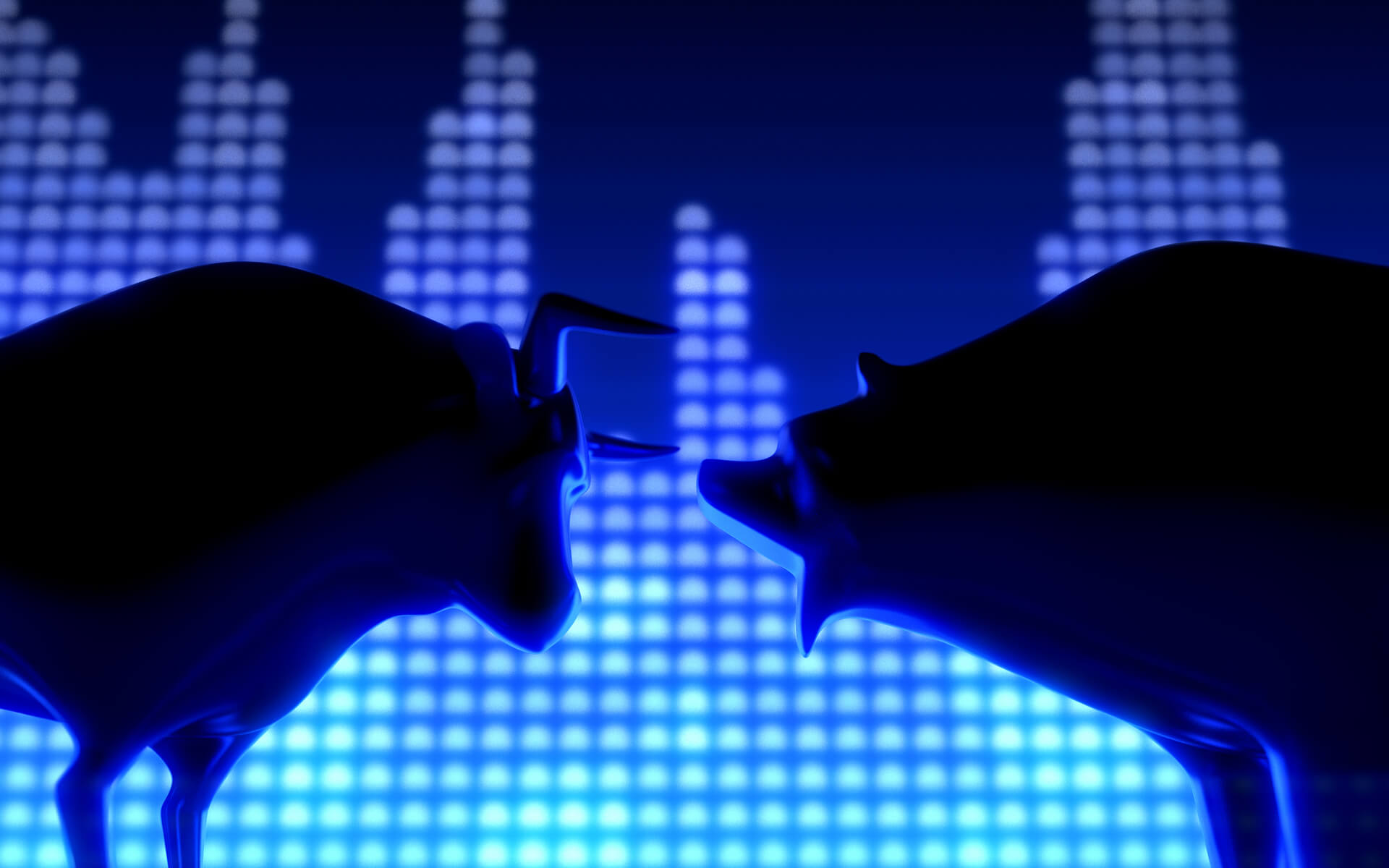 Trade ideas & Daily market report October 4th 2019
Market highlights
US and after weaker than expected US ISM non-manufacturing data.
The 10-year yield declined to 4-week lows and markets moved to fully price-in a further Fed rate cut in October.
The dollar continued to lose ground following the data and EUR/USD tested 1.1000 before fading as weak Euro-zone sentiment curbed support.
After declining sharply, Wall Street equities recovered strongly to post net gains on expectations of further Fed rate cuts which protected global bourses.
Oil prices dipped to fresh 8-week lows before a tentative recovery as equities recovered.
Precious metals made net gains on US dollar losses, but failed to hold their best levels
Sterling pushed sharply higher on hopes for Brexit progress, but also retreated from best levels.
Commodity currencies were mixed with net gains for the Australian dollar.
EUR/USD
The final Euro-zone PMI services-sector reading was revised down to 51.6 from the flash reading of 52.0. The composite index was only marginally above 50.0 and the weakest reading since June 2013 which suggested that the overall economy recorded only marginal growth. Fears over the outlook hampered the Euro as German yields declined once again.
Chicago Fed President Evans stated he was concerned over the inflation outlook and would like to push the rate above 2.0% in order to balance a long period of under-shooting. He had noted the weak ISM data but was open-minded about the October meeting. The dollar failed to gain significant traction ahead of the New York open and EUR/USD held close to 1.0950.
The ISM non-manufacturing index declined to 52.6 for September from56.4 previously which was below consensus forecasts of 55.0 and the lowest reading since August 2016. There was a sharp slowdown in both new orders and activity while employment registered only a marginal advance which triggered fresh unease over Friday's employment data. There was a recovery in order backlogs and prices increased at a faster pace on the month.
Nevertheless, overall confidence in the outlook deteriorated further following the data. There was also a further shift in interest rate futures with the chances of a further rate cut at the October meeting now seen as above 90% from 77% on Wednesday. The dollar lost further ground, but EUR/USD hit resistance close to 1.1000 and retreated to the 1.0970 area in early Europe with inevitable caution ahead of the US employment report later which is liable to trigger high volatility.
USD/JPY
The dollar was held in narrow ranges ahead of the New York open with a further dip in yields limiting the potential for gains and it drifted just above 107.00. Treasuries advanced further following the ISM data with the 10-year yield sliding to 4-week lows around 1.52%. Equities lost ground and USD/JPY also dipped to 4-week lows near 106.50 area amid wider losses.
Equities rallied on hopes for further Fed rate cuts which helped trigger a dollar recovery. Yen gains were also hampered to some extent by speculation that the Bank of Japan would loosen monetary policy further at the October meeting.
Fed Vice-Chair Clarida stated that the slowing global economy had hit the US, although financial conditions had eased substantially over the past few months and there were no hints over October's policy decision.
Risk conditions were broadly stable on Friday and yields were little changed with USD/JPY consolidating below 107.00.
Sterling
The UK PMI services index declined to 49.5 for September from 50.6 and below consensus forecasts of 50.3. The overall tone was downbeat with a further decline in order backlogs and marginal decline in new business while the labour-market deteriorated sharply on the month. There was further evidence that international businesses were switching away from the UK due to political uncertainty. Sterling was cushioned by weak global data and political factors tended to dominate.
EU Council President Tusk stated that the EU remained open, but still unconvinced and remained fully behind Ireland. Although EU officials were sceptical, the absence of an out-right rejection helped support sentiment and Conservative Party MPS indicated potential backing which helped push Sterling stronger.
GBP/USD peaked above 1.2400 before fading with EUR/GBP dipping to lows near 0.8850 before recovering. There were reports that the EU wanted the government to improve the offer within the next week with Sterling lower on Friday as EUR/GBP traded around 0.8885.
Swiss franc
The Swiss franc remained under pressure ahead of Thursday's New York open with EUR/CHF advancing to 2-week highs around 1.0980 while USD/CHF again tested above parity.
Risk appetite dipped after the US ISM data which triggered fresh franc buying, although there was selling interest on rallies even with a decline in US and German benchmark bond yields.
Overall the franc was unable to gain significant support from fears over the global outlook. USD/CHF traded just below parity on Friday as the Swiss currency drifted lower.
AUD/USD + USD/CAD
The Australian dollar was again hampered by weak risk appetite, but increased expectations of further US rate cuts and a weaker US dollar were decisive with AUD/USD strengthening to near 0.6750.
Australian retail sales data was marginally below expectations, but there was a recovery in home sales for August. Reserve Bank Assistant Governor Ellis was optimistic over the manufacturing outlook with AUD/USD trading just above 0.6750 in early Europe on Friday.
The Canadian dollar was undermined by a further slide in oil prices and fears over global trade conditions. USD/CAD pushed to 1-month highs near 1.3350 before correcting as the US dollar lost ground.
The pair traded around 1.3330 on Friday as oil prices edged higher.
NOK+ SEK
Scandinavian currencies continued to be unsettled by global growth concerns after further weak Euro-zone and US data, although there was some protection on valuation grounds.
EUR/NOK hit resistance close to 10.02 before settling close to 10.00 with no major domestic developments with USD/NOK around 9.11.
EUR/SEK hit resistance close to 10.84 before settling near 10.82 with USD/SEK around 9.85.
Equities
Euro-zone equities attempted to stabilise on Thursday, although bourses dip into negative territory following the weaker than expected US data and underlying growth fears persisted.
The German and Eurostoxx indices were closed for holidays which limited activity. The French CAC 40 index gained 0.3%, but the Spanish market edged lower.
Major UK equities were again undermined by global growth concerns with GBP/USD gains also a significant negative factor.  The FTSE 100 index declined 0.6% to 6-week lows.
US equities dipped lower following the weaker than expected ISM non-manufacturing data. There was a sharp reversal later in New York with sentiment boosted by hopes for further Fed rate cuts. The S&P 500 index gained 0.8% with a stronger advance for the Nasdaq index.
The US recovery provided an element of support from the US recovery.
Japan's Nikkei 225 index was able to secure a 0.3% advance as risk appetite stabilised while the Australian ASX index gained 0.4% with a tentative rebound in the resources sector.
China's markets remained closed for a holiday with markets braced for volatility on Monday's open while Hong Kong's Hang Seng index traded 0.5% lower in late trading as political concerns undermined sentiment.
Commodities
Oil prices continued to be undermined by global demand concerns, especially after another round of weaker than expected global business surveys.
WTI dipped to 8-week lows near $51.00 p/b before a recovery to $52.30 p/b with sentiment boosted by the rally in equity markets. There was also an element of support from a slowdown in US shale drilling.
WTI rallied further to $52.70 p/b on Friday with Brent at $58.0 p/b.
Gold again drew support from a weaker dollar and concerns over the global growth environment, although there was selling interest on rallies with a retreat from intra-day highs near $1,520 per ounce.
There was further selling as the dollar regained ground and equity markets rallied with a retreat to near $1,505 per ounce.
Gold traded around $1,508 on Friday with silver trading little changed around $17.60 per ounce after hitting resistance near $17.80 per ounce.
Cryptocurrencies
Cryptocurrencies retreated ahead of Thursday's New York open. Bitcoin dipped sharply after the US data which suggested that fears over weakening economic conditions were having a negative impact on cryptocurrencies. There were also reports that the FCA was considering a ban on retail bitcoin trading which hampered sentiment.
Bitcoin dipped to close to $8,100 and a rally to $8,300 in Asia on Friday quickly met selling interest with consolidation around $8,100 in early Europe with a weaker dollar providing only slight protection.
Ether retreated to the $170 area amid wider selling pressure and settled around $173 on Friday.
Calendar
Major events for the day ahead: (times in BST)
13.30: US employment report
13.30: Canada trade report
19.10: Fed Governor Brainard speech
Do you want access to trade ideas, signals, education and more all for free? Sign up and deposit with one of our preferred brokers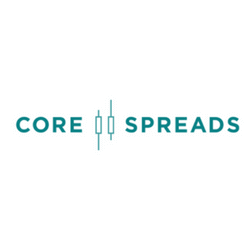 Like our charts? Sign up for free with TradingView.