Trade ideas – Demand for defensive assets increased
Posted: 5th August 2019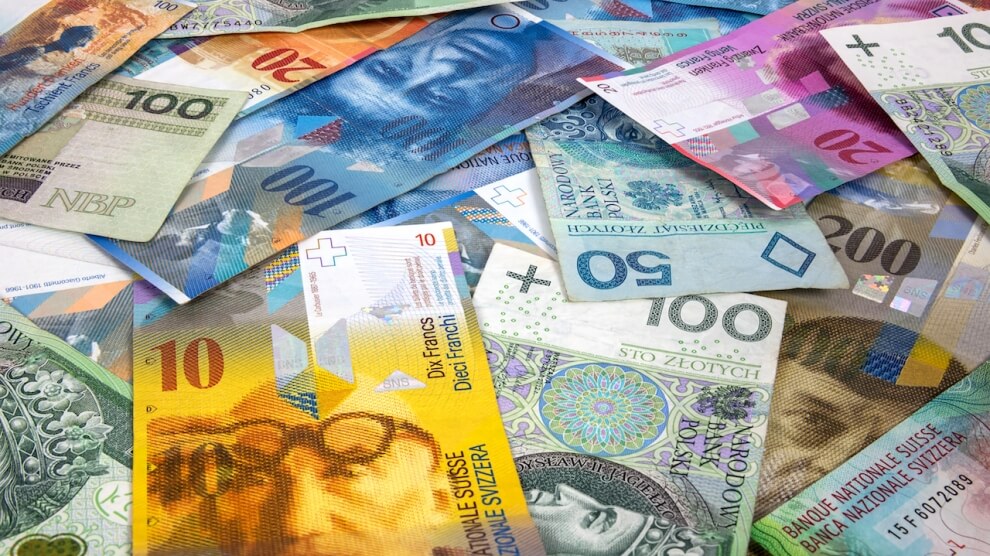 Trade ideas & Daily market report August 5th 2019
Market highlights
US jobs data was close to expectations with a small pick-up in wages growth.
The dollar was unable to sustain slight gains as trade fears dominated and triggered fresh concerns over the US outlook.
Risk appetite deteriorated further on Monday as a slide in the Chinese yuan beyond 7.00 increased fears over global trade and currency wars
US bond yields continued to decline sharply with the 10-year rate below 1.80%.
Equity markets declined sharply with Asian equities at 6-month lows.
Demand for defensive assets increased strongly with further gains for the yen and Swiss franc.
Gold also made fresh gains to 6-year highs as risk fears dominated.
Bitcoin advanced to 3-week highs as demand for alternative assets remained strong.
EUR/USD
US non-farm payrolls increased 164,000 for July which was in line with market expectations while the June increase was revised down to 193,000 from the 224,000 reported previously. The unemployment rate held at 3.7%, also in line with consensus forecasts, although there was a strong reported employment increase according to the household survey.
Average hourly wages increased 0.3% for the month compared with expectations of 0.2% with the annual increase at 3.2% from 3.1%. The data overall continued to suggest a firm labour market and slightly dampen expectations of a further near-term interest rate cut, although the release was overshadowed by trade fears following President Trump's Thursday announcement that tariffs would be imposed from September on the remaining $300bn of Chinese exports.
There was a shift in Fed Funds futures expectations with markets now fully pricing in a further cut in interest rates at the September policy meeting. In this environment, the dollar was unable to sustain gains with EUR/USD edging back above the 1.1100 area. Expectations of further aggressive Trump rhetoric and renewed damage to US manufacturing unsettled the dollar to some extent with EUR/USD around 1.1125 as the single currency gained an element of defensive support.
USD/JPY
The dollar briefly moved higher following the US jobs data, although gains were limited as bond markets reversed quickly. US yields registered the sharpest weekly decline since 2012 and US equities continued to decline with a 0.6% decline on the day. The combination of lower US yields and increased defensive demand for the Japanese currency put strong downward pressure on the US currency with a slide to 6-month lows near 106.50 for USD/JPY.
Risk appetite deteriorated further in Asian trading on Monday as fears over trade and currency wars increased after the Chinese yuan dipped beyond the 7.00 level against the dollar for the first time in over 10 years. The decision to let the yuan weaken increased speculation that China had abandoned hopes of reaching a trade deal and increased expectations of a tough response from President Trump.
Overall confidence in the growth outlook deteriorated which supported the Japanese currency. US bond yields continued to decline sharply with the 10-year yield at 34-month lows below 1.80% which undermined the dollar. Japanese Finance official Takeuchi stated that currency moves were being watched with a sense of urgency, reinforcing speculation over intervention, but USD/JPY hit 7-month lows below 106.00 with only a marginal recovery.
Sterling
The UK PMI construction index recovered slightly to 45.3 from 43.1 the previous month, but this was till the third consecutive reading below 50.0 and business confidence declined to the lowest level since November 2012. Brexit uncertainty continued to undermine confidence and delay the awarding of contracts. Sentiment remained weak following recent weak data while Bank of England Governor Carney warned that the economy would face a sudden dip in the event of a 'no-deal' Brexit.
CFTC data recorded a further increase in short, non-commercial positions in the latest week to just over 90,000 contracts, the largest net position since April 2017. The data will maintain the potential for a short squeeze, but this will be dependent on some positive UK developments.
Political manoeuvring continued during the weekend with MPs opposed to a 'no-deal' outcome looking to bolster their position while Prime Minister Johnson's special adviser Cummings stated that it could not be stopped. EUR/GBP strengthened to 0.9180 while GBP/USD was blocked above 1.2150 despite dollar weakness.
Swiss franc
The Swiss PMI manufacturing index declined to 44.7 for July from 47.7 and the lowest reading since October 2012. Consumer prices declined 0.5% in July with the year-on-year rate at 0.3% from 0.6% below market forecasts of 0.5% and the lowest reading for 2 years.
The data will increase pressure on the National Bank to loosen monetary policy further. The franc, however, continued to gain net support on defensive ground as trade fears dominated. EUR/CHF declined to near 1.0900 with a dip to 2-year lows below this level on Monday while USD/CHF dipped to 1-month lows below 0.9800.
AUD/USD + USD/CAD
The Australian dollar remained under pressure into the New York open and dipped briefly following the US data with fresh lows below 0.6780.
There was slight relief later in New York as the US currency faded, but fragile risk appetite limited gains to around 0.6800.
Domestic developments were limited ahead of Tuesday's Reserve Bank meeting and international developments dominated. Key commodity prices declined on trade-war fears and wider risk appetite remained weaker with AUD/USD around 0.6775.
The Canadian trade account reported a surplus of C$0.14bn from a revised C$0.56nb the previous month and compared with expectations of a small deficit, although there was a monthly decline in imports and exports.
The Canadian dollar came under pressure after the US jobs data, but USD/CAD hit resistance above 1.3260 and retreated to near 1.3200 on a recovery in domestic sentiment and weaker US currency. USD/CAD traded around 1.3225 on Monday as global risk appetite deteriorated further.
NOK+ SEK
Scandinavian currencies remained under pressure on Friday as fears over the Euro-zone economy increased once again with speculation that Norwegian and Swedish central banks would adopt more dovish policies.
EUR/NOK advanced to above 9.90 during Friday and traded higher to 7-month highs around 9.94 on Monday as global risk appetite deteriorated further while USD/NOK close to 3-year highs above 8.90.
EUR/SEK did hit resistance above 10.70 and edged back below 10.70 before trading at 2-month highs around 10.72 on Monday with USD/SEK close to 9.65. The Swedish PMI services index strengthened to52.3 for July from 49.9.
Equities
Euro-zone equities opened sharply lower following notable US losses following President Trump's trade announcement. There was no recovery later in the day with markets reacting negatively to further US losses.
The German DAX index declined 3.1% on the day with all major indices registering sharp daily declines with the French CAC 40 index declining 3.6%.
UK equities also moved significantly lower, especially given the sharp reversal in oil prices while there was no support from GBP/USD trends with a 2.3% decline for the FTSE 100 index.
US equities continued to react negatively to trade and growth concerns following Trump's tariff announcement which out-weighed the potential positive impact of the jobs report. The S&P 500 index declined 0.7% with futures dipping further to fresh 1-month lows on Monday.
Asian equities responded negatively on Monday, especially with increased fears over trade and currency wars. Asian indices overall declined to 6-month lows on risk aversion.
Japan's Nikkei 225 index was hurt by a stronger yen with a decline of 1.75% while the Australian ASX index declined 1.9% on risk fears and weaker commodity prices despite gains in the gold sector.
Hong Kong's market was also undermined by on-going political fears with the Hang Seng index 2.8% lower in late trade. Chinese stocks did show some resilience with the Shanghai index 1.4% lower even with a weaker Caixin services PMI index.
Commodities
Following very sharp losses on Thursday, oil prices managed to secure a recovery on Friday with an element of short covering. Middle East tensions also persisted which provided an element od support.
Baker Hughes data recorded a decline in oil drilling rigs to 770 from 776 previously, the fifth successive weekly decline.
WTI was capped just below $56.0 p/b and sentiment was hurt by a further slide in risk appetite on Monday as fears over the global economy increased again. In this environment, WTI retreated to just below $55.0 p/b on Monday with Brent close to $61.0 p/b.
Gold briefly moved lower following the US employment data, but moved higher later in the New York session as the dollar surrendered gains and risk appetite remained vulnerable.
Gold did hit resistance below 6-year highs and closed just above $1,440 per ounce. Sentiment remained strong on Monday amid a further slide in risk conditions and fears over currency wars.
Spot gold did register a 6-year high above $1,455 per ounce while silver was able to make net gains and traded just above $16.50 per ounce as risk conditions dominated.
Cryptocurrencies
Cryptocurrency sentiment held relatively steady during Friday with risk appetite the main focus.
Fears over global trade and currency wars led to increased defensive demand for alternative assets, especially with strong gold demand and fragile dollar confidence.
Sentiment remained firm over the weekend and there were sharp gains in Asia on Monday as on-going political violence in Hong Kong triggered further defensive demand. Bitcoin moved to 3-week highs above $11,500.
Ether also posted net gains on defensive demand with a move to just above $230 on Monday.
Calendar
Major events for the day ahead: (times in BST)
09.30: UK PMI index services
15.00: US ISM index non-manufacturing
05.30 (Tues): Reserve Bank of Australia monetary policy decision
Do you want access to trade ideas, signals, education and more all for free? Sign up and deposit with one of our preferred brokers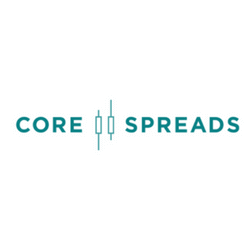 Like our charts? Sign up for free with TradingView.