Trade ideas – GBP rallies on hope of avoiding 'No-deal'
Posted: 5th September 2019

Trade ideas & Daily market report September 5th 2019
Market highlights
Risk appetite strengthened following an easing of political concerns with the announcement of US-China trade talks in October amplifying positive sentiment.
Equity markets secured significant gains while bond yields moved higher.
Defensive currencies retreated, although losses were measured amid underlying uncertainty.
The dollar lost ground as yield spreads narrowed with EUR/USD trading above 1.1000.
Sterling continued to recover ground on expectations that a 'no-deal' Brexit would be avoided at the end of October as the House of Commons approved legislation.
Oil prices moved sharply higher amid increased Iran tensions and stronger risk conditions, although inventory data triggered a correction.
Precious metals were underpinned by a weaker dollar, but retreated from highs as risk appetite strengthened.
EUR/USD
The Euro-zone PMI services-sector index was revised slightly higher to 53.5 from the flash reading of 53.4 with the French index at 9-month highs. Incoming ECB President Lagarde stated that a highly accommodative monetary policy was needed, although the bank did not need to be guided by markets. Overall, there was some fresh speculation that the ECB package of monetary measures in September would fall short of market expectations which encouraged an element of short covering and US-German 2-year yield spreads narrowed to the lowest level since October 2017 which provided net Euro support.
The overall US trade deficit declined to $54.0bn for July from $55.5bn the previous month. For the first 7 months of 2019, however, the deficit widened to $373.8bn from $345,6bn last year. The Beige Book reported little change in conditions.
New York Fed President Williams stated that he is ready to act as appropriate to support the economy and a return to 2% inflation. He also stated that the Fed needed to be flexible while recent revisions suggested less robust momentum in the economy. His focus was on persistently low inflation and disinflationary pressures from overseas and he was not ready to say what action is appropriate this month. Dallas head Kaplan stated that he is watching to see if weakness intensifies.
The dollar maintained weaker as commodity currencies rallied with EUR/USD advancing to 1.1040 before stalling as German factory orders declined 2.7% for July.
USD/JPY
Risk appetite strengthened in early Europe on Wednesday following confirmation that the Hong Kong government would withdraw the extradition Bill. There was only a limited dip in defensive yen demand and the dollar was unable to make significant headway despite gains in global equity markets. A wider retreat limited US currency support as USD/JPY was held around 106.30, especially as the US 10-year yield declined to near 1.45%.
In Asian trading on Thursday, it was announced that US-China talks would be held in Washington in early October. The development was seen as positive and helped underpin risk appetite. Other political developments were also seen as positive with a withdrawal of the Hong Kong extradition Bill and a reduced risk of a 'no-deal' Brexit in the short term.
Equity markets moved higher and US yields pushed back above 1.50% and USD/JPY advanced to just above 106.50 as the yen retreated.
Sterling
The UK PMI services-sector remained in expansion territory for August, although there was a retreat to 50.6 from 51.4 and below market expectations with business confidence at 3-year lows. The composite index just held above the 50.0 threshold, but the data suggested that GDP is liable to contract slightly for the third quarter which maintained negative sentiment.
Although political tensions remained extremely high, GBP/USD held above 1.2200 amid short covering.
Bank of England Governor Carney stated that the worst case in a 'no-deal' Brexit had now eased, but the economy was weak. He indicated that he would back monetary easing in the event of a disorderly Brexit, although other members were less convinced given a likely inflation spike. The government announced increased budget spending which would boost demand.
The House of Commons passed legislation to prevent a 'no-deal' on October 31st with expectations that the legislation would be approved this week while Prime Minister Johnson's call for a General Election was rejected. Sterling continued to gain some relief, although there was still an extremely high degree of uncertainty given on-going manoeuvring and potential surprises.
GBP/USD traded around 1.2230 on Thursday with EUR/GBP testing the key 0.9000 support area.
Swiss franc
The Swiss franc lost some ground in early Europe as an improvement in risk appetite triggered by hopes of positive developments in Hong Kong curbed immediate demand for the Swiss currency. EUR/CHF pushed to highs around 1.0860, but failed to hold the gains and dipped to re-test 3-year lows near 1.0820 at the European close. USD/CHF also retreated to near 0.9800.
As choppy trading continued, stronger risk appetite pushed the franc lower on Thursday with USD/CHF near 0.9830 as second-quarter Swiss GDP growth of 0.3% beat consensus forecasts.
AUD/USD + USD/CAD
The Australian dollar drew support from firmer risk conditions during Wednesday, especially with a weaker US currency and AUD/USD pushed to highs near 0.6800.
The Australian trade surplus was slightly above consensus forecasts at $7.3bn for July. Risk conditions dominated with the planned resumption of US-China trade talks in October boosting confidence. AUD/USD advanced to 1-month highs in the 0.6825 area before fading.
The Canadian trade account recorded a July deficit of C$1.1bn after a revised C$0.1bn deficit he previous month and was wider than market expectations as exports declined and imports increased.
The Bank of Canada held interest rates at 1.75% following the latest policy meeting, in line with consensus forecasts.
The bank stated that second-quarter growth had been stronger than expected, but could be due to temporary factors while inflation had been pushed higher primarily due to temporary factors.
The overall stance was described as appropriate and there was no mention of future policy moves.
With an absence of clear dovish elements, the Canadian dollar gained ground with USD/CAD dipping to lows near 1.3270. As risk appetite strengthened, there was a further USD/CAD retreat to near 1.3215.
NOK+ SEK
The Norwegian krone was supported during Wednesday by firmer global risk conditions and gains in oil prices. Underlying concerns over the growth environment continued to limit support, but further gains in risk appetite were important and EUR/NOK retreated to the 9.95 area with USD/NOK close to 9.03.
The Swedish krona was also able to make headway despite speculation that the Riksbank would shift towards more dovish forward guidance in Thursday's monetary policy report with interest rates expected to remain at -0.25%.
Overall, EUR/SEK retreated to just below 10.73 before stabilising with USD/SEK near 9.73.
Equities
Euro-zone equities opened higher amid stronger risk conditions following strong gains in the Hong Kong market on hopes for an easing in political tensions.
The German DAX index gained 0.95% with the Italian FTSE MIB index advancing 1.5% as political risk premiums declined.
UK equities were supported by gains in the gold and oil sectors, together with a firmer tone in risk appetite. Gains were, however, hampered by Sterling gains with the FTSE 100 index advancing 0.6%.
US equities were boosted by the firmer global risk tone with the S&P 500 index gaining 1.1% as higher oil prices also provided support. Futures also gained on Thursday following reports that US-China trade talks would resume in October.
Sentiment remained significantly stronger in Asian markets given positive developments, although gains faded slightly later in the session.
Japan's Nikkei 225 index gained 2.1% with relief from a weaker yen while the Australian ASX index strengthened 0.9% with both markets drawing support from stronger energy prices.
China's Shanghai index traded 1.0% higher in late trading as hopes for trade progress underpinned sentiment, although Hong Kong's Hang Seng index traded marginally lower after strong gains on Wednesday.
Commodities
Oil prices gained some initial backing from relatively optimistic Chinese data during Wednesday.
Immediate reaction was still limited, but there were sharp moves from just ahead of the New York open following reports that Iran would scale back its commitment to the 2015 nuclear deal.
WTI strengthened sharply to highs near $56.50 p/b from $54.30 p/b.
API data recorded an inventory gain of 0.4mn barrels for the week compared with expectations of a 2.5mn barrel draw which triggered a fresh setback in crude. WTI initially dipped below $56.0 p/b before a recovery to $56.30 as stronger risk appetite boosted sentiment while Brent traded around $60.80 p/b.
Gold gained support from a weaker dollar during Wednesday and the metal was resilient even in the face of firmer risk conditions.
In this environment, gold nudged above $1,550 per ounce in New York trading. Hopes for US-China trade progress underpinned risk conditions with gold retreating to near $1,545 per ounce on Thursday. Silver sentiment remained strong, although there was selling interest above $19.50 per ounce.
Cryptocurrencies
Cryptocurrencies drifted lower in Europe on Wednesday with firmer risk appetite limiting potential support with bitcoin edging below $10,500.
There were fresh gains in US trading as a weaker dollar provided an element of support.
Overall bitcoin sentiment held firm despite an easing of Hong Kong political tensions and it traded around $10.600 on Thursday.
Ether under-performed significantly as bitcoin's dominance continued and it retreated to near $175 on Thursday.
Calendar
Major events for the day ahead: (times in BST)
09.30: UK PMI index services
13.15: US ADP employment report
15.00: US ISM index non-manufacturing
16.00: US EIA crude oil inventories
Do you want access to trade ideas, signals, education and more all for free? Sign up and deposit with one of our preferred brokers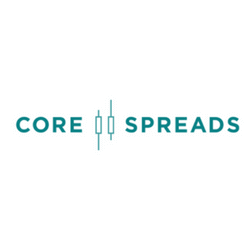 Like our charts? Sign up for free with TradingView.