Trade ideas – Fresh record high for the S&P 500 index
Posted: 5th November 2019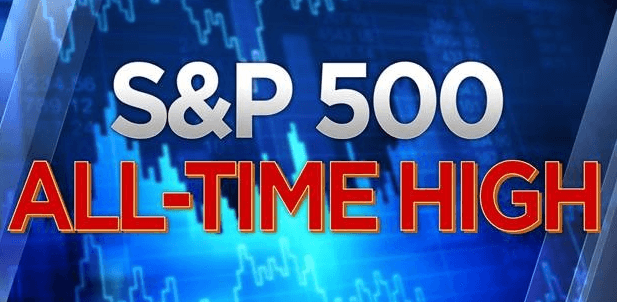 Trade ideas & Daily market report November 5th 2019
Market highlights
Risk appetite held firm on Monday with further optimism that the US and China would sign a limited trade deal this month.
Equity markets secured net gains with a fresh record high for the S&P 500 index as tech-sector confidence strengthened.
The US dollar recovered some ground with European currencies unable to gain further traction.
The yen was undermined by higher global bond yields and a lack of defensive demand.
The Australian dollar edged higher after a marginally more positive Reserve Bank of Australian statement.
Oil secured net gains on hopes for stabilisation in global demand before being hit by profit taking.
Precious metals were unable to make headway with gold drifting lower.
EUR/USD
Tight ranges prevailed during the day as is often the case on the Monday following the monthly US jobs report. There was a marginal upgrade to the final Euro-zone PMI manufacturing index to 45.9 from the flash reading of 45.7 with the French and German reading also revised slightly higher, although the Euro-zone has still been in contraction territory since February as underlying sentiment remained weak.
The November Sentix Euro-zone investor confidence index strengthened to -4.5 from -16.8 previously and a five-month high as the data beat market expectations. There were no comments on monetary policy from new ECB President Lagarde and the Euro failed to regain territory after failing to post fresh 2-month highs.
Minneapolis Fed President Kashkari stated that the balance of economic risks are still tilted to the downside and repeated that monetary policy had been too tight during the recovery. San Francisco head Daly stated that the central bank would make further monetary adjustment if the outlook becomes substantially different with little changes in futures.
The US employment trends index declined slightly to 110.1 from 110.9 previously while factory orders declined 0.6% for September which was marginally below consensus forecasts. The dollar regained some ground during the session with EUR/USD retreating to near 1.1125. The latest ISM non-manufacturing data will be watched closely on Tuesday following another weak manufacturing release. Consensus forecasts are for a significant monthly recovery and a weak release would trigger fresh concerns over the wider outlook. The dollar was little changed on Tuesday with EUR/USD around 1.1125.
USD/JPY
Risk appetite held firm into the New York open following reports that there could be exemptions on the US ban on domestic companies working with Chinese company Huawei. Treasuries dipped with the 10-year yield increasing to near 1.78% amid US-China trade optimism which helped underpin the US dollar as USD/JPY pushed above 108.50 against the Japanese currency.
Risk appetite held firm on Tuesday with some further speculation that the US was considering dropping some tariffs on China. The Chinese Caixin PMI services index dipped slightly to an 8-month low of 51.1 from 51.3 previously which suggested soft underlying demand within the economy. Asian equity markets posted net gains, however, which limited yen demand. Bank of Japan Governor Kuroda reiterated that the central bank would adjust policy further if necessary. Overall yen demand remained limited and USD/JPY strengthened to 108.80 amid a lack of demand for defensive assets.
Sterling
The UK PMI construction index recovered slightly to 44.2 for October from 43.3, but remained close to 10-year lows with a sharp decline in the civil engineering sector. New orders declined for the 7th successive month even with the rate of contraction slowing. The data maintained expectations of a cautious Bank of England policy statement this week.
The Brexit Party indicated that it would go ahead and field candidates in around 600 constituencies given that there was no agreement with the Conservatives to join forces which had some negative impact on Sterling as pro-remain parties also looked to increase co-operation. The currency was unable to secure significant backing from improved global risk appetite.
There was reduced potential for Sterling short covering which also limited the scope for gains. GBP/USD retreated to lows below 1.2870 while EUR/GBP registered net gains to near 0.8640. Sterling was little changed on Tuesday and GBP/USD held below 1.2900 with little impact from a firm BRC retail sales report.
Swiss franc
The Swiss currency was able to resist further selling pressure on Monday despite further gains in global equity markets and US-China hopes. The franc was also resilient in the face of higher US and German yields and speculation over National Bank easing.
EUR/CHF hit resistance around 1.1030 and drifted to test support below 1.1000 during the day. USD/CHF posted marginal gains to trade around 0.9870. The franc edged weaker on Tuesday with some speculation that yield differentials would wider against the franc and USD/CHF pushed towards 0.9900.
AUD/USD + USD/CAD
Despite global equity-market gains, the Australian dollar was unable to make further headway on Monday. The US dollar recovered some ground and there was caution ahead of the Reserve Bank policy announcement. From the 0.6920 area, AUD/USD retreated to dip below 0.6900.
The Reserve Bank held interest rates at 0.75%, in line with market expectations. The bank reiterated that it was prepared to ease if downside risks materialise and that an extended period of low rates was needed. The bank also forecast that inflation would increase to 2.0% and repeated that a gentle turning point had been reached.
Slightly more positive rhetoric and firm risk appetite underpinned the Australian dollar with AUD/USD back above 0.6900.
The Canadian dollar was supported by further gains in oil prices. USD/CAD was still resilient and settled just below 1.3150 after finding support just below 1.3130.  There was little change on Tuesday with USD/CAD just below 1.3150.
NOK+ SEK
Norges Bank Governor Olsen stated that the krone had weakened to surprisingly low levels, but that only a sustained change in the inflation outlook would trigger a change of course for monetary policy.
The krone was unable to make further headway and EUR/NOK settled around 10.17 before consolidation around 10.16 on Tuesday with USD/NOK around 9.1250.
The Swedish krona was also subjected to a correction with EUR/SEK recovering to the 10.70 area. The services PMI index declined slightly to 49.5 from 49.8 with USD/SEK trading just above 9.60.
Equities
Euro-zone equities were boosted by stronger global risk appetite conditions and an improvement in the Sentix investor confidence index. Overall, equities pushed to the highest level since January 2018.
The German DAX index gained 1.35% and the Italian FTSE MIB index gained 1.6% as all bourses recorded significant gains.
Sterling trends were slightly positive for UK stocks, although the main impetus came from positive global risk appetite and gains in energy prices. Overall, the FTSE 100 index advanced 0.9%.
US equity markets continued to gain support from hopes of a US-China trade agreement while positive rhetoric on Huawei boosted the tech sector. The S&P 500 index gained 0.35% to a fresh record high.
Positive sentiment continued in Asia on Tuesday with Japan's Nikkei 225 index advancing 1.75% following Monday's holiday as a weaker yen boosted sentiment. The Australian ASX index gains were held to 0.15% as gold was unable to make headway and the Reserve Bank statement was marginally less dovish.
China's Shanghai index traded 0.5% higher in late trading amid trade hopes, although the PMI data triggered some caution. There was a 0.3% advance for Hong Kong's hang Seng index with weak domestic PMI data triggering significant caution.
Commodities
Oil prices drew further support from hopes that the first phase of the US-China trade deal would be passed this month.
There was also support from comments by the Iranian Oil Minister that he expected further production cuts to be agreed at the December OPEC meeting
WTI pushed to 5-week highs above $57.0 p/b before correcting as a firmer dollar contributed to modest selling pressure. WTI traded around $56.60 p/b on Tuesday with Brent around $62.35 p/b.
Gold struggled to make significant headway in early Europe and then lost ground as risk appetite remained robust which curbed demand for defensive assets and the US dollar regained some ground.
Narrow ranges prevailed with consolidation around $1,510 per ounce. Firmer risk conditions continued to sap support with gold drifting to just below $1,505 per ounce on Tuesday. Silver was also unable to make headway, but did hold above $18.00 per ounce.
Cryptocurrencies
Cryptocurrencies were able to secure net gains during European trading on Monday with bitcoin advancing to the $9,300 area.
There was a spike higher in late US trading with bitcoin pushing sharply higher to above $9.500 before a retreat to around $9,350 in early Europe on Tuesday.
Stronger equity market conditions were a significant factor driving demand for risk assets which also tended to boost support for cryptocurrencies.
Ether also made headway and pushed to highs near $190 before fading and trading just below $185.
Calendar
Major events for the day ahead: (times in GMT)
09.30: UK PMI index services
13.30: Canada trade balance
15.00: US ISM index non-manufacturing
Do you want access to trade ideas, signals, education and more all for free? Sign up and deposit with one of our preferred brokers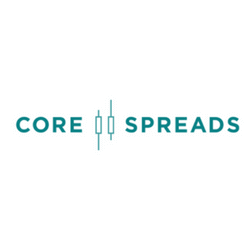 Like our charts? Sign up for free with TradingView.