Trade ideas – Currency-war fears intensified
Posted: 6th August 2019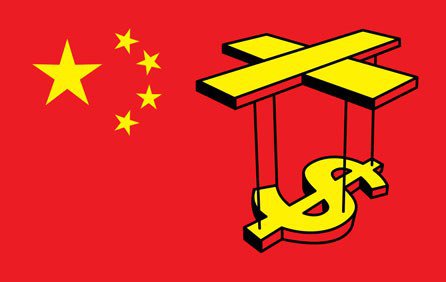 Trade ideas & Daily market report August 6th 2019
Market highlights
US economic data had a softer tone, although trade fears dominated market sentiment
Increased fears over trade wars undermined risk appetite and currency-war fears intensified after the US officially named China as a currency manipulator.
Global equity markets declined sharply with a 3.0% decline for the S&P 500 index
Bond yields also declined with US 10-year yields at fresh 34-month lows below 1.75%.
Risk appetite recovered to some extent in Asia on Tuesday as China resisted further yuan losses with equity markets paring losses.
Crude also regained some ground as risk appetite attempted to recover.
Gold pushed to fresh 6-year highs on global risk aversion before correcting on Tuesday.
Scandinavian currencies were hurt by global trade and growth fears while political fears continued to erode Sterling support.
EUR/USD
The Euro-zone Sentix investor confidence index declined to -13.7 for July from -5.8 previously which was below consensus forecasts and the weakest reading and equalled the lowest reading for over six years which maintained unease over the outlook. German yields continued to decline during the day and there was downward pressure across Euro-zone bond markets with the Dutch 30-year yield moving into negative territory for the first time.
The ISM non-manufacturing index declined to 53.7 from 55.1 and well below consensus forecasts of 55.5. Business activity slowed sharply on the month and there was also a slowdown in new orders growth. Prices increased at a slower pace, although there was faster pace of employment growth for the month.
Trade fears dominated with increased fears over damage to the US economy from any escalation in the dispute. There was a sharp shift in US Fed Funds futures with the chances of a further cut in September seen to have increased to 40%.
Despite lower German yields, there was a net narrowing of the US-German yield spread which helped underpin the Euro. The dollar overall lost ground to 2-week lows and EUR/USD pushed above 1.1200 while former Fed Presidents reiterated the need for central bank independence. There were further EUR/USD gains to 2-week highs near 1.1250 as fear intensified before a retreat to 1.1200 as the dollar regained some ground and fears eased marginally. A recovery in German factory orders helped underpin Euro sentiment.
USD/JPY
President Trump called the Chinese yuan decline a major violation. He also stated that it was currency manipulation and asked whether the Federal Reserve was listening. Treasuries rallied further in New York with the 10-year yield retreating to around 1.77%. Wall Street slumped with the S&P 500 index declining 3%, although the dollar showed some resilience.
Trade tensions intensified after the New York close as the US Treasury officially labelled China as a currency manipulator for the first time since 1994. The US move further increased tensions and there was also an assumption that it would be even more difficult for the US and China to reach any form of trade deal. USD/JPY weakened further with fresh 7-month lows at 105.50 as US yields declined to fresh 34-month lows.
There was, however, a reversal later in Asian trading as the yuan reversed losses with the central bank resisting any further depreciation with a stronger than expected fix. Risk sentiment stabilised with a gain in US futures and a decline in Treasuries. Markets also remained wary over the risk of Japanese intervention and USD/JPY advanced to near 107.00 before fading quickly to trade just below 106.50.
Sterling
The UK PMI services-sector index strengthened to 51.4 for July from 50.2, above consensus forecasts and the highest reading for 9 months. There was a rebound in new business with a notable improvement in export orders as Sterling weakness boosted demand. Overall confidence was still fragile amid political uncertainty while cost pressures remained high.
The EU Commission reiterated that the Brexit Withdrawal Agreement was not open for re-negotiation and that it was moving towards accepting a 'no-deal' outcome as the likely outcome. Sterling sentiment remained negative with the underlying tone of risk aversion also an important negative factor and EUR/GBP pushed to 23-month highs at 0.9250.
There was subdued retail sales data with a 0.1% underlying increase in the July BRC survey. Some respite in risk conditions helped Sterling stabilise as GBP/USD traded around 1.2150 while EUR/GBP retreated to 0.9220.
Swiss franc
Latest data recorded a further increase in Swiss sight deposits of CHF1.2bn in the latest week which again indicated that the National Bank had been intervening to prevent franc appreciation.
The franc continued to secure defensive capital inflows, although it retreated slightly from its strongest levels with markets wary over further National Bank action to weaken the currency.
EUR/CHF consolidated around 1.0900 after hitting 3-year lows below 1.0880 while USD/CHF dipped to near 0.97. The franc lost some support as risk appetite stabilised with EUR/CHF at 1.0920.
AUD/USD + USD/CAD
The Australian dollar remained under pressure ahead of the New York open, but AUD/USD found support just above 0.6750 and rallied to the 0.6780 area as the US currency lost some traction.
The Australian trade surplus widened sharply to a record A$8bn for June from A£6.2bn the previous month which briefly triggered Australian currency gains.
The Reserve Bank of Australia maintained interest rates at 1.00% following the latest policy meeting, in line with consensus forecasts.
The Australian dollar was unable to gain sustained support with AUD/USD failed to regain 0.6800 and settling around 0.6780 in choppy trading.
The slide in risk appetite undermined the Canadian currency during Monday. The currency was able to secure some respite in US trading with USD/CAD dipping below 1.3200 as energy prices recovered and it traded around 1.3200 on Tuesday.
NOK+ SEK
Scandinavian currencies remained under pressure during Monday as confidence in the European and global growth outlook weakened further.
EUR/NOK moved to test the key 10.00 level as growth fears intensified and did trade above this level before trading around 9.9850 on Tuesday with USD/NOK above 8.90.
EUR/SEK also pushed to 10-week highs above 10.78 before a slight retreat to 10.75 while USD/SEK retreated to 9.60.
Equities
Euro-zone equities opened lower following the downturn in global markets and continued to post heavy losses as trade fears reinforced growth concerns, although there was a slight recovery late in the session.
The Eurostoxx 50 index declined 1.9% on the day with losses for the Spanish and Italian bourses held to 1.3%.
Major UK equities also declined sharply amid global trade fears and sharp losses across the mining sector with the FTSE 100 index declining close to 2.5% with no fresh support from currency markets.
US equities declined sharply as fears over US-China trade wars intensified, especially with fears over renewed damage to the US economy. Wall Street indices posted the sharpest daily decline of 2019 with a 3.0% decline for the S&P 500 index.
Asian bourses declined sharply after China was named as a currency manipulator. Markets did, however, reverse fresh losses later in Asian trading on Tuesday with the yuan recovery also helping to stabilise sentiment after sharp intra-day losses.
Japan's Nikkei 225 index declined 0.7% after a recovery from intra-day losses of over 2.5% as the dollar regained ground. The Australian ASX index declined 2.4% as global fears dominated with heavy losses in the tech sector.
China's Shanghai index traded 1.7% lower in late trading as the central bank added liquidity and the yuan stabilised while Hong Kong's Hang Seng index traded 1.0% weaker.
Commodities
Oil prices came under pressure on Monday as trade fears intensified and risk appetite slumped. US crude exports also increased to a monthly record of 3.16mn bpd for June which sapped underlying confidence.
Crude was cushioned to some extent by a weaker US dollar and also showed some resilience given the sharp decline in equities.
WTI did dip below $54.0 p/b as fear intensified in early Asia on Tuesday before a rally to the $55.25 p/b area as risk conditions improved to some extent with Brent back above $60.0 p/b from lows near $59.20.
Gold continued to derive support from the slide in risk appetite and increased demand for defensive assets. The weaker US dollar was also an important supportive factor as gold pushed to fresh 6-year highs near $1,475 per ounce as fear intensified. There was a correction lower as USD/JPY recovered and fears eased slightly with gold just above $1,460 per ounce in early Europe on Tuesday.
Silver traded around $16.40 per ounce after hitting resistance above $16.50 as global demand fears limited support.
Cryptocurrencies
Cryptocurrency sentiment held firm during Monday as risk conditions dominated.
A loss of confidence in major currencies and a sharp decline in the Chinese yuan triggered a further increase in defensive assets which also helped underpin bitcoin demand. On-going political stresses in Hong Kong also maintained demand for cryptocurrencies.
Bitcoin registered net gains, but there was resistance on approach to $12,000 and consolidated near $11,800 in early Europe on Tuesday.
Ether also made significant gains with a push above $235 before a retreat to the $230 area.
Calendar
Major events for the day ahead: (times in BST)
17.00: US St Louis Fed President Bullard speech
Do you want access to trade ideas, signals, education and more all for free? Sign up and deposit with one of our preferred brokers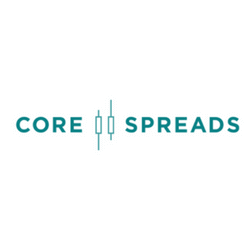 Like our charts? Sign up for free with TradingView.