Trade ideas – Caution over US-China trade developments
Posted: 6th November 2019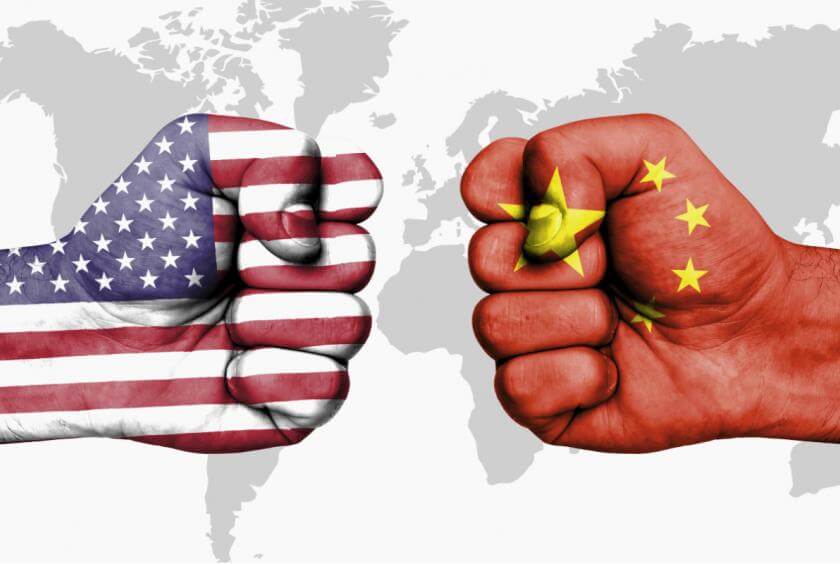 Trade ideas & Daily market report November 6th 2019
Market highlights
Dollar sentiment was boosted by stronger than expected ISM non-manufacturing data which provided relief over the US outlook while other majors failed to generate fresh support.
USD/JPY was also boosted by weaker yen demand and higher US yields before hitting resistance around 109.20 while EUR/USD traded below 1.1100.
Risk appetite held firm despite although an element of caution over US-China trade developments restrained enthusiasm.
Euro-zone equity markets hit 4-year highs before fading as US stocks were hit by profit taking.
Commodity currencies failed to make further headway with US-China hopes priced in.
Oil secured net gains with WTI posting 5-month highs before fading after the API inventory data.
Precious metals dipped sharply on a combination of dollar gains and firm risk appetite.
EUR/USD
The September US trade deficit declined to a 5-month low of $52.5bn from $55.0bn in August as the US recorded an oil surplus for the first time since 1978, although there was still a net deficit increase for the first 9 months of 2019.
The final US PMI services-sector index declined to 50.6 from the flash reading of 51.0 and the weakest reading since February 2016 while employment declined at the fastest pace for close to 10 years. In contrast, the ISM non-manufacturing index increased to 54.7 for October from 52.6 and above consensus forecasts of 53.5. Business activity strengthened to 57.0 from 55.2 and new orders also increased at a faster pace. Employment increased, but order backlogs declined.
The ISM data offered some encouragement over trends and had a larger market impact than the PMI data with the dollar gaining ground. Although German yields increased, overall spreads moved slightly in the dollar's favour.
Atlanta Fed President Barkin stated that now was a good time to take a pause in interest rate cuts and assess how the economy evolves. He also repeated the line that the central bank will reassess the monetary policy outlook if there is a material change to the outlook. The latest New York Fed survey recorded a decline in consumer inflation expectations to the lowest level since 2013 which will cause some unease within the central bank.
The dollar overall held firm after the ISM data with EUR/USD dipping below 1.1100 and posting lows near 1.1060 before a slight recovery on Wednesday as an increase in German factory orders had little impact.
USD/JPY
There was evidence of friction between the US and China on trade talks during Tuesday with reports that Beijing wanted a commitment to reducing existing tariffs before signing the phase-one trade deal. There was, however, no significant negative impact on risk appetite which curbed potential defensive yen demand.  A firmer Chinese yuan also underpinned sentiment as it dipped below 7.00 against the US currency.
Treasury markets were an important focus with further significant losses as the 10-year yield touching 7-week highs above 1.85%. Higher yields were significant in supporting the dollar with USD/JPY pushing to highs around 109.20, although it failed to hit fresh 5-month highs.
Japan's October services-sector PMI data edged into contraction for the first time in 3 years and reservations over the Japanese outlook continued. There was a slightly more cautious stance in Asia on Wednesday with further reports that China would not sign the trade deal unless some of the existing tariffs on Chinese exports are lowered or cancelled. Equity markets edged lower and USD/JPY consolidated around 109.00 as any breakdown in talks would trigger a sharp increase in fears.
Sterling
The UK PMI services index strengthened slightly to 50.0 for October from 49.5 previously and slightly above consensus forecasts. New business continued to decline for the month with significant losses in export orders as political uncertainty continued to sap confidence. Order backlogs and employment both declined on the month, although confidence in the outlook strengthened to a 3-month high.
Sterling was unable to draw significant support from the data, although the UK currency was resilient during the day. There was a substantial amount of political noise during the day, but no major developments as underlying uncertainty deterred activity with markets monitoring opinion-poll developments.
EUR/GBP finally dipped below the 0.8600 support area which triggered further selling with a decline towards 0.8585, although the pair held just above 5-month lows. GBP/USD drifted lower to trade below 1.2900 given the firm dollar and Sterling drifted marginally lower on Wednesday.
Swiss franc
The Swiss currency drifted weaker on Tuesday as underlying risk conditions held firm. EUR/CHF initially advanced to the 1.1030 area before drifting lower amid wider losses. USD/CHF pushed to highs above 0.9930 and resisted a significant correction.
There was further speculation that the Swiss National Bank could cut interest rates further following last week's very weak inflation data. The Swiss franc was able to resist further losses on Wednesday amid a slightly more cautious tone surrounding risk appetite with EUR/CHF just below 1.1000.
AUD/USD + USD/CAD
Overall risk appetite held firm on Tuesday, but the Australian dollar was unable to make further headway. As the US dollar gained ground, AUD/USD retreated to near 0.6880.
Overall sentiment held steady with AUD/USD close to 0.6900 on Wednesday as markets continued to monitor US-China trade developments.
The Canadian dollar initially advanced on Tuesday with a dip to 1.3110. Canada's trade account recorded a deficit of C$1.0bn for September following an upwardly-revised deficit of C$1.2bn the previous month and slightly wider than consensus forecasts. Both imports and exports dipped on the month which undermined sentiment and pushed the Canadian dollar weaker.
USD/CAD pushed to highs near 1.3170 before settling around 1.3160 on Wednesday as solid oil prices underpinned the domestic currency.
NOK+ SEK
Swedish industrial production declined 1.0% for September with the year-on-year increase held to 1.0% while orders declined 1.5% over the year.
Riksbank minutes from October's meeting stated that t would be difficult to say when it would be appropriate to raise interest rates again following an expected December hike.
Jansson stated that the downward trend in long-term inflation expectations was worrying.
There was choppy krona trading, but limited overall moves with EUR/SEK around 10.70 and US/SEK around 9.65.
The Norwegian krone was unable to make further headway on Tuesday despite gains in crude prices. EUR/NOK settled around 10.16 after hitting resistance near 10.18. The krone edged weaker again on Wednesday with USD/NOK near 9.20 from Tuesday's lows at 9.10
Equities
Euro-zone equities made limited headway on Tuesday even with an element of caution following the latest reported rhetoric from China. Resources stocks made gains and the Eurostoxx index posted a 4-year high.
The German DAX index gained 0.1% with firmer gains for the French and Italian bourses, although Madrid stocks edged lower ahead of this weekend's Spanish General Election.
UK stocks were underpinned by gains in the mining and oil sectors amid hopes of stabilisation in the global economy. Currency tends were broadly neutral with the FTSE 100 index gaining 0.25%.
US stocks were boosted by the ISM non-manufacturing data, but there was a correction in late trading amid caution over US-China trade relations. The S&P 500 index declined 0.1% on the day.
Caution prevailed in Asia on Wednesday as markets waited for trade developments.
Japan's Nikkei 225 index gained 0.2% with sentiment boosted by a firm dollar tone while the Australian ASX index declined 0.5% amid sharp losses in the gold sector.
China's Shanghai index traded 0.4% lower in late trading with Hong Kong's Hang Seng index unchanged with a focus on Chinese trade rhetoric.
Commodities
Oil prices continued to draw support from increased confidence in the global growth outlook during Tuesday, especially as any move to lower tariffs could be an important factor in boosting sentiment.
WTI pushed to 5-month highs above the $57.0 p/b level before edging just below this level. Prices dipped after a reported API inventory build of 4.0mn barrels, although the impact was limited by a gasoline draw.
WTI settled just below $57.0 p/b on Wednesday with Brent around $62.60 p/b.
Gold was undermined by the combination of weaker demand for defensive assets and a stronger US dollar. A break below $1,500 per ounce further eroded sentiment and helped trigger a slide to around $1,485.
Sentiment remained negative on Wednesday with gold close to $1,485 per ounce. Silver also came under pressure with a slide to around $17.50 per ounce.
Cryptocurrencies
Cryptocurrencies dipped lower early in European trading on Tuesday with a bitcoin retreat to below $9,200. Ranges were relatively contained during the day with bitcoin settling just above $9,300.
Markets continued to assess whether cryptocurrencies were trading as a defensive asset or a pro-risk asset given conflicting signals.
This uncertainty continued on Wednesday with bitcoin trading just above $9,300 in early Europe on Wednesday. Hopes of a more positive Chinese stance towards blockchain provided an element of support.
Ether traded with a significantly more positive tone and pushed above $190 in early Europe on Wednesday.
Calendar
Major events for the day ahead: (times in GMT)
15.30: US EIA oil inventories
Do you want access to trade ideas, signals, education and more all for free? Sign up and deposit with one of our preferred brokers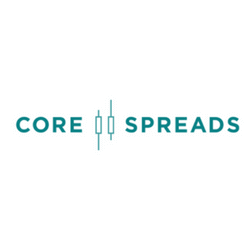 Like our charts? Sign up for free with TradingView.