Trade ideas – Risk appetite recovered amid relief of no immediate retaliation by Iran
Posted: 7th January 2020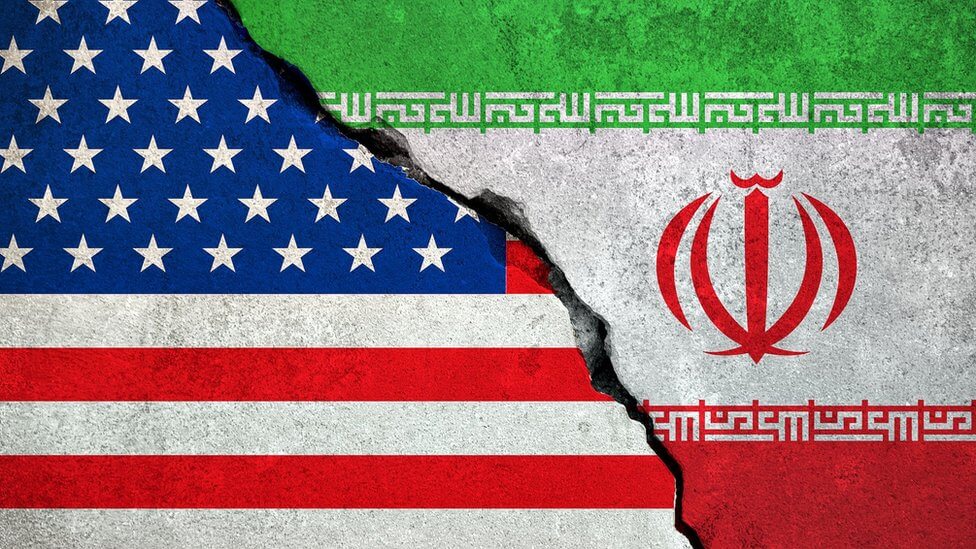 Trade ideas & Daily market report January 7th 2020
Market highlights
Risk appetite gradually recovered during Monday amid relief that there was no immediate retaliation by Iran, although tensions inevitably remained high.
Global equities recovered ground which also stifled demand for defensive assets. The yen retreated, although the Swiss franc was resilient.
Sterling was boosted in part by an upward revision to PMI data and EUR/USD made net gains before stalling at 1.1200
The dollar overall unable to make net headway despite USD/JPY gains.
Commodity currencies lost ground with further losses for the Australian dollar
Oil prices retreated with no disruption to crude shipping triggering a correction.
After initial strength, gold retreated sharply from 6-year highs as demand for defensive assets faded.
Bitcoin was resilient and posted sharp gains to near $8,000 at Tuesday's Asian open.
EUR/USD
The final Euro-zone PMI services index was revised higher to a 4-month high of 52.8 from the flash reading of 52.4. New business also expanded slightly for the month and employment edged higher, although exports weakened again.
The Sentix investor confidence index strengthened to 7.6 for January from 0.7 previously which was above consensus forecasts and the highest reading since November 2018. The data overall provided a limited boost to confidence in the Euro-zone outlook amid hopes for a recovery during the year. The Euro secured net gains following the data releases and EUR/USD pushed to challenge the 1.1200 resistance area as the US dollar lost wider ground.
The US final December PMI services-sector index was revised up to a 5-month high of 52.8 from the flash reading of 52.2. The pace of new business growth strengthened with the first increase in export orders since July while employment growth strengthened to a 5-month high. There were no comments from Federal Reserve officials during the day.
The dollar regained some ground following the data and EUR/USD failed to hold above 1.1200. CFTC data registered a small increase in Euro shorts, maintaining the potential for short covering. The pair settled around 1.1180 in early Europe on Tuesday ahead of the Euro-zone CPI inflation data and US ISM non-manufacturing release.
USD/JPY
Risk appetite was relatively stable ahead of the New York open with the dollar fluctuating close to the 108.00 level. US equities pared losses in early New York and there was an easing of demand for defensive assets. Treasuries were little changed, although the dollar edged higher. The more positive tone persisted into the European close with USD/JPY strengthening to around 108.35. US equities closed higher which limited defensive demand for the Japanese currency and oil prices corrected lower.
CFTC data recorded a small decline in yen shorts, maintaining the potential for short covering if there is a further deterioration in risk appetite and sustained shift into defensive assets.
Asian equities posted measured gains, but Treasuries resisted losses and there were some concerns over China's commitment to increase US agricultural purchases and USD/JPY stalled at 108.50 before edging lower. Markets were continuing to monitor Middle East developments amid reports that the US had denied a visa for the Iranian Foreign Minister with USD/JPY near 108.30.
Sterling
The UK December PMI services-sector index was revised higher to 50.0 from the flash reading of 49.0. This release equalled a 6-month high, although it still signalled stagnation. New orders increased at the fastest pace for six months and business confidence hit a 15-month high as employment increased slightly. There was evidence that confidence had improved following the General Election and the forward-looking indicators will spark an element of optimism.
Prime Minister Johnson's spokesman reiterated that there would be no extension to the UK implementation period and political tensions will increase again as the House of Commons returns to debate Brexit legislation. The overall environment will, however, be markedly different given the large Conservative Party majority.
Sterling sentiment remained stronger with EUR/GBP testing 0.8500 support while GBP/USD pushed to highs near 1.3175. CFTC data recorded a further small increase in net Sterling longs, limiting the potential for short-term buying. There was a limited GBP/USD correction on Tuesday to near 1.3150 with the EUR/GBP close to 0.8500.
Swiss franc
Swiss sight deposits increased to CHF586.9bn in the latest week from CHF584.3bn previously and the first increase for a month which suggests that the National Bank may have intervened to curb franc gains triggered by risk aversion late last week.
Demand for the Swiss currency eased slightly in New York trading, although it remained resilient amid reservations over geo-political risks. There was significant out-performance compared with other defensive assets such as the yen and gold with USD/CHF failing to hold 0.9700 and trading just below this level on Tuesday. The Swiss CPI inflation rate increased to 0.2% from -0.1% previously.
AUD/USD + USD/CAD
Although global risk appetite gradually stabilised during Monday, the Australian dollar was unable to gain any traction with AUD/USD held near 0.6930 for much of the day before a tentative recovery.
The bush fires triggered a downgrading of growth estimates by investment banks with fresh speculation over a Reserve Bank rate cut. Domestic job ads data also recorded a sharp drop for December and AUD/USD dipped to near 0.6900 before stabilising.
The Canadian dollar held steady during Monday despite the dip in oil prices with a net easing of fear having a positive impact.
USD/CAD retreated to the 1.2960 area with little change on Tuesday ahead of Friday's Jobs data.
NOK+ SEK
After initial losses, the Norwegian krone secured net gains as global risk appetite stabilised with markets continuing to monitor Middle East tensions.  Although oil prices retreated, EUR/NOK retreated to below 9.85 and held below this level on Tuesday with losses to near 9.83 and USD/NOK traded just below 8.80.
The Swedish krona was held in narrow ranges with EUR/SEK settling around 10.52 as the Swedish currency tended to lose ground against the Norwegian currency. The Swedish PMI services index recovered slightly to 48.7 from 47.9 previously with USD/SEK just above 9.40 as the krona regained some ground.
Equities
Euro-zone equities opened sharply lower in response to increase Middle East fears with losses of over 1.0% for major bourses. Markets gradually regained ground during the session.
The German DAX index closed with a 0.7% decline with losses of around 0.50% for the French and Italian bourses.
Major UK stocks were hampered by Sterling gains during the day. Gold and oil prices also retreated from initial highs which offset the positive impact of a global recovery and the FTSE 100 index declined 0.6%
US equities opened lower, but gradually regained support as Middle East tensions eased slightly and there were further tech-sector gains. The S&P 500 index secured a 0.3% gain with futures little changed on Tuesday.
Asian markets made net headway on Tuesday amid some relief that Middle East tensions had not escalated.
Japan's Nikkei 225 index gained 1.6% as the yen retreated slightly while the Australian ASX index advanced 1.3% as banking stocks drew support from fresh speculation over a cut in interest rates.
China's Shanghai index posted a gain of close to 0.7% with Hong Kong's Hang Seng index 0.5% higher in late trading as both bourses drew support from an absence of negative news.
Commodities
Fears over Middle East tensions eased slightly during Monday which limited the potential for further oil demand.
As equity markets secured net gains, defensive demand for oil also eased slightly and WTI retreated to below $63.0 p/b.
Crude continued to drift lower on Tuesday as markets waited for any Iranian response with some expectations that retaliation would focus on military targets rather than oil infrastructure.
WTI traded around $62.60 p/b on Tuesday with Brent around $68.30 p/b after failing to hold above $70.0 p/b.
After sharp gains early in the session, precious metals dipped lower as pressure for a technical correction was enhanced by gains in equity markets.
From highs above $1,580 per ounce, there was a retreat to below $1,570 with no recovery on Tuesday as it traded just above $1,565. Silver also dipped from highs near $18.50 per ounce, but found support close to $18.00 and traded near $18.20 on Tuesday.
Cryptocurrencies
After sharp gains at the European open, cryptocurrencies held firm ahead of Monday's New York open amid underlying demand for defensive assets. There was also some evidence of buying as funds made 2020 investment allocations.
Bitcoin stabilised around $7,500 and was resilient in the face of an improvement in risk appetite with 2-week highs near $7,600 at the New York close.
CFTC data recorded a net decline in short bitcoin positions.
There were further strong gains early in the Asian session with bitcoin advancing strongly to a peak just below $8,000 before a retreat to just below $7,900.
Ether moved above the $140 level, but with no move to challenge the $150 area and traded around $142 on Tuesday.
Calendar
Major events for the day ahead: (times in GMT)
10.00: Euro-zone CPI inflation
13.30: Canada trade balance
15.00: US ISM index non-manufacturing
00.30 (Wed): Australia building approvals
Do you want access to trade ideas, signals, education and more all for free? Sign up and deposit with one of our preferred brokers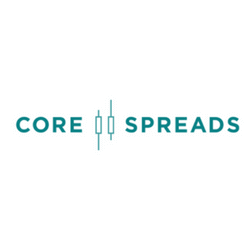 Like our charts? Sign up for free with TradingView.