Trade ideas – Equity markets secured further gains with fresh record highs for US indices
Posted: 7th February 2020
Trade ideas & Daily market report February 7th 2020
Market highlights
Risk appetite overall held firm, although with a slightly less confident tone on Friday as unease over the coronavirus impact persisted.
Equity markets secured further gains with fresh record highs for US indices while Asian markets unable to make further headway.
Expectations of US out-performance underpinned the dollar with the currency index at fresh 3-month highs with EUR/USD significantly below 1.1000.
Sterling continued to lose ground amid underlying trade reservations.
Oil prices were little changed in choppy conditions as demand fears were offset by potential OPEC output cuts.
Precious metals were again resilient despite a firm dollar with slight gains for gold.
Bitcoin posted to fresh 3-month high, but held below $10,000.
EUR/USD
The Euro was hampered in early Europe by weaker than expected German industrial orders data and remained on the defensive ahead of the New York open. ECB President Lagarde defended low interest rates and denied they were responsible for rising house prices, but there was no direct commentary on monetary policy or interest rates.
US jobless claims declined to 202,000 in the latest week from a revised 217,000 the previous week, although continuing claims did increase. Unit labour costs increased a provisional 1.4% for the fourth quarter, in line with market expectations. Challenger reported a 29% increase in layoffs for January to an 11-month high with significant restructuring in the tech sector.
The data overall has little impact with the US dollar maintaining a robust tone while commodity currencies were unable to gain any traction. Overall, markets expected the US to continue its out-performance relative to other major economies. A decisive Euro break below 1.1000 also helped reinforce negative sentiment with 3-month EUR/USD lows below 1.0970 as the dollar pushed to 15-week highs. The latest US monthly employment report is due on Friday with consensus forecasts for an increase close to 160,000. Expectations of a strong figure have been boosted by Wednesday's ADP data which will tend to underpin the dollar into the release.
The average earnings element will also be important and another weak reading would reinforce expectations of strong Federal Reserve opposition to higher interest rates. The dollar held a firm tone on Friday with EUR/USD unable to recover as German industrial production declined 3.5% for December with little change in exports.
USD/JPY
Global equities were unable to hold their best levels ahead of the New York open and bond yields edged lower which prevented a further USD/JPY attack on the 110.00 level against the yen. The US currency held firm, however, and bonds lost some ground in early US trading. There was a decline in volatility across asset classes and defensive yen demand remained lower.
The WHO stated that it was too early to tell whether the coronavirus is peaking, but Wednesday was the first day when the overall total of new cases declined which offered some hope and the S&P 500 index posted a fresh record closing high.
Wider US currency gains were supportive with USD/JPY again challenging the 110.00 level. The global risk tone was slightly more defensive on Friday with concerns that markets were now at risk of being complacent over the coronavirus outbreak. The dollar held a firm tone, but USD/JPY was unable to make a break above the 110.00 area and consolidated fractionally below this level. Markets will be wary over pre-weekend position adjustment given uncertainty over coronavirus developments.
Sterling
Sterling remained on the defensive on Thursday with a lack of positive factors and further underlying concerns that UK/EU trade friction would have a damaging impact. Expectations of a tough negotiating stance by the UK government fuelled underlying market unease, especially with no domestic data releases to divert attention. There were also reports that the US Administration was furious at the UK government's Huawei decision which could have a negative impact on trade talks. Sterling failed to draw support from the solid tone in risk appetite as underlying sentiment remained cautious.
GBP/USD steadily lost ground with 6-week lows near 1.2920 while EUR/GBP strengthened to near 0.8490. The latest retail sales survey from BDO recorded a 5.7% annual increase in the year to January, the strongest gain for 6 years, although the BDO also warned that the surge may not last with the GBP/USD recovery held below 1.2950.
Swiss franc
The Swiss franc was held in narrower ranges during Thursday as overall volatility subsided. Global equities made further headway, although gains faded to some extent during the session. EUR/CHF advanced to highs around 1.0725 before drifting towards 1.0700 while USD/CHF consolidated close to 0.9750.
The franc resisted further selling on Friday, especially with speculation that any weakness in emerging-market currencies would maintain underlying franc demand and USD/CHF was held around 0.9750 as franc selling remained very limited.
AUD/USD + USD/CAD
The Australian dollar was undermined by a stronger US dollar during Thursday, although it did demonstrate some resilience as risk appetite held strong. Overall, AUD/USD settled close to 0.6740.
In its monetary policy report, the Reserve Bank cut its GDP growth forecasts in the year to 2020 to 1.9% from 2.6%, but also stated that unemployment would have to move materially higher to justify a further cut in interest rates.
The Australian dollar was hampered by underlying coronavirus fears with AUD/USD retreating to 0.6720 amid underlying negative sentiment.
The Canadian dollar was unable to make any headway on Thursday and tested fresh 2-month highs just above 1.3300 as oil prices lost support, but there was selling interest above this level.
USD/CAD settled around 1.3290 ahead of Friday's labour-market data from the US and Canada with expectations of a Canadian employment increase of around 15,000.
NOK+ SEK
The Norwegian krone was unable to extend gains on Thursday as oil prices lost traction and underlying reservations over the global outlook persisted, although selling pressure was limited.
EUR/NOK hit resistance close to 10.16 and retreated to near 10.12.
Overall Norwegian GDP increased 0.3% for December, but there was a dip in mainland GDP amid a drop in retail sales while manufacturing output was unchanged for December. EUR/NOK settled around 10.13 with USD/NOK around 9.23.
The Swedish krona was also unable to make headway during the day with EUR/SEK settling around 10.57 with little change on Friday as USD/SEK traded around 9.63.
Equities
Euro-zone equities opened higher and pushed to a fresh record high even though buying interest faded slightly later in the session. Overall sentiment was boosted by robust earnings reports and China's move to cut tariffs.
The German DAX index posted a 0.7% gain with the Spanish and Italian bourses both registering gains of around 1.0%.
Major UK stocks were cushioned by a soft Sterling tone during Thursday, although sentiment was curbed by disappointing earnings reports and underlying growth reservations with FTSE 100 index gains held to 0.3%.
Wall Street stocks continued to make headway on expectations of firm US demand, but there was a more cautious tone amid fears that investors were being complacent. The S&P 500 index still posted a 0.3% gain to a fresh record high close.
There was a more cautious mood tone in Asia on Friday with Japan's Nikkei 225 index declining 0.2% amid weaker than expected household spending data while the Australian ASX index posted a 0.4% retreat as the resources sector lost ground.
China's Shanghai index traded with marginal gains as the central bank capped any upward pressure on interest rates with Hong Kong's Hang Seng index 0.8% lower in late trading.
Commodities
Oil prices were unable to hold gains during Thursday as underlying concerns over global demand continued to promote selling interest on rallies. A firm dollar also had a negative influence.
According to sources, The OPEC+ technical panel has recommended production cuts of 600,000 bpd to help balance the market, but Russia has not yet declared its position.
WTI settled just above $51.00 p/b and was little changed on Friday with Brent around $55.00 p/b as gains continued to attract selling interest.
Precious metals were again resilient in the face of a strong US dollar. After finding support close to $1,550 per ounce, gold was able to advance to the $1,565 area despite EUR/USD losses with silver also making net gains to $17.75 per ounce.
There was little change on Friday as markets monitored global risk conditions with further resilience in the face of a firm US dollar.
Cryptocurrencies
Cryptocurrencies held a firm tone on Thursday with widespread support across the market. The evidence suggested that high liquidity and gains in equities were encouraging increased risk taking. Underlying regulatory issues had little underlying impact.
Bitcoin pushed to fresh 3-month highs above $9,800, but there was no move to challenge the key $10,000 level and the failure below this level triggered a limited correction.
Volatility subsided on Friday with bitcoin trading around $9,750 in early Europe.
Ether pushed to highs just above $215 on Thursday before a limited correction and there was a further advance to fresh 4-month highs around $217 on Friday.
Calendar
Major events for the day ahead: (times in GMT)
13.30: US employment report
13.30: Canada employment report
Do you want access to trade ideas, signals, education and more all for free? Sign up and deposit with one of our preferred brokers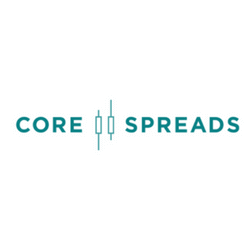 Like our charts? Sign up for free with TradingView.