Trade ideas – Trade tensions continued to dominate
Posted: 7th August 2019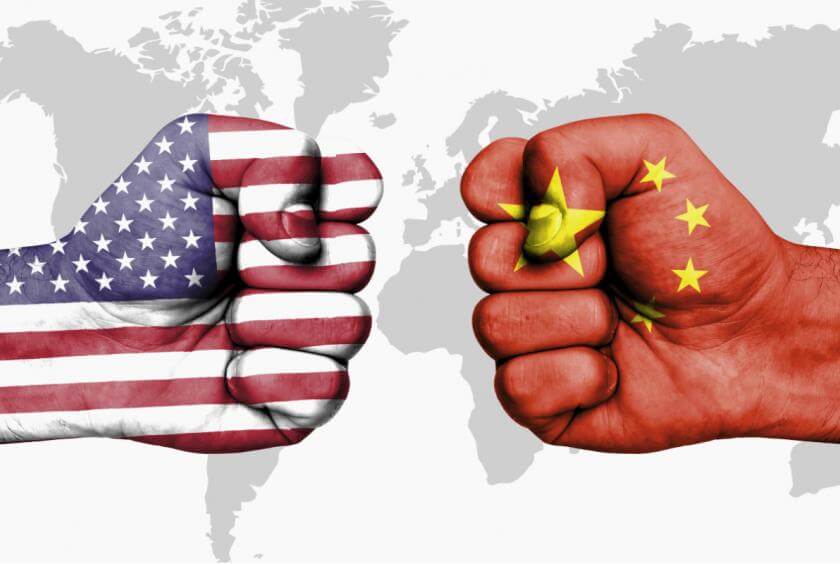 Trade ideas & Daily market report August 7th 2019
Market highlights
Trade tensions continued to dominate with further unease over US-China developments and no major economic data releases.
Bond yields declined further and equity markets remained fragile amid vulnerable risk conditions.
The dollar was hampered by increased speculation over a further Fed rate cut at the September Fed meeting, lower yields and intervention threat.
Demand for defensive currencies remained firm with solid yen demand while the Chinese yuan lost ground.
Oil prices were undermined by demand fears and crude registered net losses despite a further API inventory draw.
Gold posted fresh 6-year highs amid defensive demand, reduced cost of carry and a fragile dollar.
The Australian dollar dipped to 9-year lows as the Reserve Bank of New Zealand cut rates more aggressively than expected.
EUR/USD
The US-German 10-year yield spread narrowed to 18-month lows in early Europe which underpinned the Euro, although there was a fresh widening later in the session which curbed support for the single currency and EUR/USD hit selling interest above 1.1200. The Euro gained an element of defensive support as carry trades were unwound.
US San Francisco Fed President Daly stated that global headwinds justified last week's rate cut, especially as investment could weaken. She also stated that continued trade headwinds and lower rates from other central banks could justify further cuts, but aggressive action would not be warranted without evidence of a stronger economic downturn.
Economic data was sparse with the JOLTS job-openings data recording a small in June job openings to 7.35mn from an upwardly-revised 7.38mn the previous month. White House Trade Adviser Navarro called on the Federal Reserve to cut interest rates by at least another 75 basis points by the end of 2019.
St Louis Fed President Bullard stated that he wanted to take stock about how the accommodation put in place has an impact and he warned against knee-jerk reactions to trade headlines. He also stated that he would like to ease policy more to raise inflation and the Fed would have to look at incoming data before deciding whether to cut rates in September. Overall market expectations of further rate cuts this year increased slightly further which undermined the dollar. EUR/USD drifted to near 1.1170 before a gradual recovery as the dollar retreated and traded just above 1.1200 on Wednesday.
USD/JPY
After a rally during Asian trading, market conditions remained calmer into the New York open as a yuan recovery helped underpin sentiment Treasuries also lost ground and the 10-year yield increased to around 1.77%.
National Economic Council Director Kudlow stated that the US is still planning for the Chinese trade team to come to the US in September and that there could be changes with regards to additional tariffs if things go well. Wall Street indices were able to close significantly higher, volatility eased slightly despite nervous conditions and USD/JPY settled around 106.50.
Confidence deteriorated again in Asian trading on Wednesday with hard-line rhetoric from unofficial Chinese sources increasing fears over a further deterioration in US-China relations. The yuan also lost ground again, increasing the potential for fresh US measures against China. US equity futures declined and USD/JPY retreated to test 106.00 before a slight recovery.
Sterling
Following generally negative comments from EU officials on Monday, UK government officials insisted that they did want to reach a Brexit deal with the EU. Markets remained very uneasy over the situation with tensions inevitably set to increase further ahead of the late-August G7 meeting. According to reports, a cross-party group of MPs had launched legal action to prevent the government forcing a 'no-deal' outcome by suspending parliament.
Irish Prime Minster Varadkar stated that there is provision for alternative arrangements in a joint political declaration and attempts should be made to flesh out alternative arrangements by the end of October which provided only marginal relief.
Fears over the global trade environment also unsettled Sterling, although this was offset to some extent by expectations of very dovish stances by major central banks. GBP/USD failed to hold above 1.2200 and retreated to near 1.2150 while EUR/GBP found support above 0.9150 and moved back above 0.9200 amid global risk aversion.
Swiss franc
Risk conditions were slightly calmer in European trading on Tuesday which curbed potential defensive franc demand, although selling pressure was limited given the extent of underlying stresses. Markets remained uneasy over global trade and risk developments.
EUR/CHF pushed to highs just above 1.0950 before fading slightly while USD/CHF settled around 0.9765 after stalling ahead of 0.9800. The franc was unable to secure gains in Asia on Wednesday despite fragile risk conditions given speculation over National Bank action to loosen monetary policy and intervene to stem franc gains.
AUD/USD + USD/CAD
The Australian dollar was unable to make headway during Tuesday even though the US currency had a fragile tone. After failing to break the 0.6800 level, AUD/USD declined to lows near 0.6750.
Domestic data was weak with a steeper rate of contraction according to the construction PMI data and a decline in home loans. Risk appetite remained fragile and the more aggressive than expected Reserve Bank of New Zealand interest rate cut to a record low of 1.00% from 1.50% also undermined Australian sentiment.
Overall, AUD/USD declined to 10-year lows around 0.6680 before a slight recovery to just above 0.6700 in early Europe.
The Canadian dollar was undermined by the vulnerable risk tone and a weaker tone surrounding oil prices with USD/CAD strengthening to 7-week highs in the 1.3280 area.  Wider commodity-currency losses pushed the pair above 1.3300 on Wednesday before hitting selling interest just above this level.
NOK+ SEK
Scandinavian currencies secured a tentative respite on Tuesday amid a stabilisation in risk conditions, but sentiment remained very cautious given underlying tensions.
Swedish industrial data was mixed with a second successive monthly decline in industrial production offset by a strong increase in new orders.
EUR/SEK dipped to below 10.72 before regaining ground to the 10.75 area while USD/SEK traded near 9.60.
EUR/NOK hit resistance near 10.00 before a retreat to near 9.95, but fresh losses in oil prices and vulnerable risk conditions prevented any further krone recovery, especially with expectations that the Norges Bank would pull back from further interest rate hikes.
EUR/NOK advanced to 9.98 on Wednesday with USD/NOK just above 8.90.
Equities
Euro-zone equities opened higher, but gains faded quickly and sentiment gradually deteriorated during the day amid underlying fears over trade and growth developments.
The German DAX index declined 0.8% with losses in the Eurostoxx 50 index held to 0.6% as losses in the French CAC 40 index were held to 0.1%.
Global risk fears continued to sap support for major UK stocks, especially with commodity prices under pressure.  Currency influences were broadly neutral as the FTSE 100 index declined 0.7%. This was the 6th successive daily decline to 2-month lows.
US stocks rallied on Tuesday with evidence of bargain hunting following Monday's sharp losses and a slight easing of immediate tensions, although sentiment remained fragile. The S&P 500 index gained 1.3%, but futures retreated on Wednesday.
Confidence remained fragile in Asia, although losses were measured. Japan's Nikkei 225 index declined 0.3% amid a soft dollar and dip in oil prices.
The Australian ASX index gained 0.6% on increased expectations of more aggressive Reserve Bank interest rate cuts.
China's Shanghai index traded marginally higher in late trading with slight losses for Hong Kong's Hang Seng index.
Commodities
Fears over global demand conditions sapped support for crude during Tuesday with WTI drifting lower to the $54.0 p/b area.
API data recorded a draw of 3.4mn barrels compared with market expectations of 2.8mn barrels and gasoline stocks declined.
Overall sentiment remained fragile, however, given fears over demand conditions and crude edged lower on Wednesday with WTI near $53.60 p/b with Brent trading just below $59.0 p/b.
Gold was again boosted by fragile global risk conditions during Tuesday
A lack of confidence in fiat currencies was also an important factor underpinning demand for gold during the day, although there was a significant narrowing of ranges with consolidation just above $1,470 per ounce.
Underlying risk sentiment remained fragile on Wednesday and bond yields continued to decline which lessened the cost of holding gold. Overall, spot prices pushed to fresh 6-year highs above $1,280 per ounce. Silver also pushed higher to around $16.70 per ounce.
Cryptocurrencies
Cryptocurrency sentiment initially held firm during Tuesday as global risk conditions dominated.
Bitcoin briefly pushed above the $12,000 level, but there was strong selling interest above this level with a quick retreat.
Although bitcoin was seen as a potential defensive asset which supported demand, there were also concerns over a slide in risk appetite which could trigger liquidation of long positions given that it is essentially a speculative play given no fundamental backing.
Overall, bitcoin dipped to the $11,200 area before settling around $11,500.
Ether briefly advanced to 3-week highs near $240 before a retreat to around $225.
Calendar
Major events for the day ahead: (times in BST)
14.30: Fed Chicago President Evans speech
15.30: US EIA crude inventories data
Do you want access to trade ideas, signals, education and more all for free? Sign up and deposit with one of our preferred brokers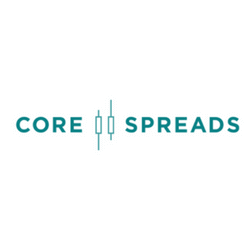 Like our charts? Sign up for free with TradingView.