Trade ideas – Sterling hit by negative Brexit rhetoric
Posted: 7th October 2019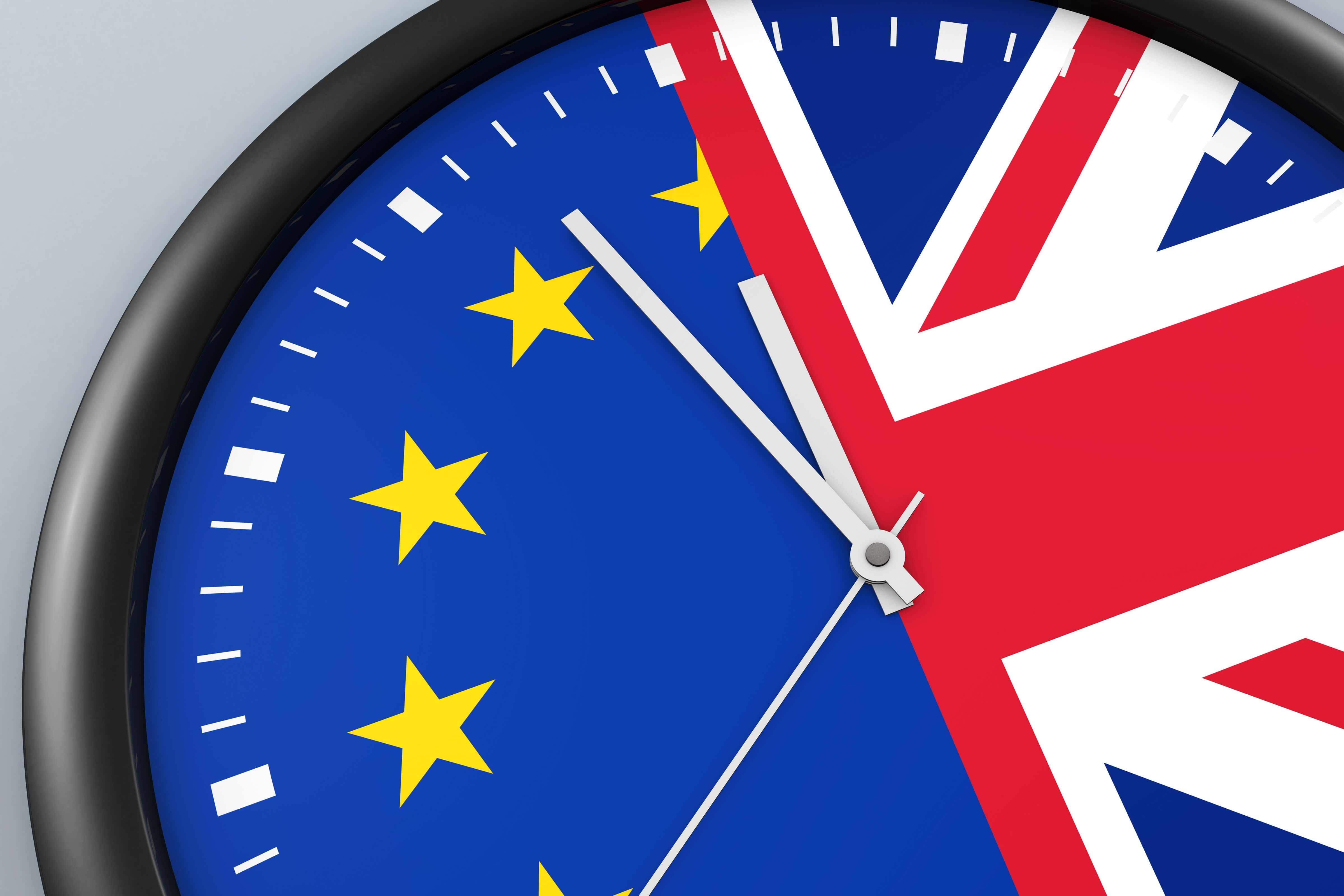 Trade ideas & Daily market report October 7th 2019
Market highlights
US labour-market data was mixed with a decline in unemployment to 50-year lows offset by weaker wages data while the payrolls increase was close to market expectations.
US recession fears eased slightly while comments from Fed officials were mixed.
Market reaction was limited with US yields little changed and the dollar was unable to make significant headway with markets still expecting a further Fed rate cut in October.
US equity markets made strong gains on short covering, but there was still notable underlying caution ahead of US-China trade talks.
Sterling was hampered by an absence of positive Brexit rhetoric.
Oil prices recovered some ground following the US data, but demand concerns persisted.
Precious metals were little changed with a subdued dollar providing net protection.
EUR/USD
Trading ranges were inevitably narrow ahead of the US jobs data with fragile confidence in the US economy. US non-farm payrolls increased 136,000 for September which was fractionally below consensus forecasts, although the August increase was revised to 168,000 from 130,000. Unemployment declined to 3.7% compared to expectations of an unchanged 3.7% and this was the lowest rate since at least 1975 as the household survey recorded a further strong increase in employment.
Average hourly earnings, however, were unchanged on the month compared with expectations of a 0.3% increase with the annual increase slowing to a 12-mnth low of 2.9% from 3.2%. There was a mixed immediate reaction with some relief that the headline data was not worse than expected following weak ISM data earlier in the week which had some impact in supporting sentiment. The dollar made slight gains, but was unable to make significant headway and EUR/USD settled around 1.0975.
Boston Fed President Rosengren stated that indicators for consumer spending remained strong and that we need to worry about financial stability while unemployment is low and inflation close to the 2.0% target. Atlanta head Bostic stated that the Federal Reserve is looking to assess whether the economy is heading for a soft or hard landing.
Kansas City President George stated that concerns about low inflation seemed unnecessary, but also commented that an easier policy might be appropriate if data points weaken. German factory orders declined 0.6% for August, below consensus forecasts of 0.3%, although there was an upward revision to July's data and EUR/USD held around 1.0975.
USD/JPY
Treasuries initially edged lower following the US employment release, but movement was limited and yields drifted lower later in the session. Wall Street equities made strong gains with a net easing of recession fears, but the yen was still able to resist selling pressure. White House Economic Adviser Kudlow stated that US-China trade deputies would meet on Monday and Tuesday with principal negotiators meeting on Thursday and Friday. USD/JPY settled just below 107.00 amid indecision.
US political tensions remained high over the weekend amid reports that there was another first-hand witness in the Trump-Ukraine investigation. The outlook for US-China talks was also important and reports that China would not negotiate on key areas unsettled risk appetite with equity future declining. USD/JPY dipped to near 106.60 before recovering to near 106.85 as sentiment stabilised and caution prevailed with underlying risk reservations protecting the Japanese currency.
Sterling
On Friday, there were reports that the EU Parliament head had rejected the UK Brexit proposal while Irish Prime Minister Varadkar stated that a deal was still possible, although EU officials insisted that the UK proposals were not yet the basis for agreement. According to Court documents, the government is committed to asking for a Brexit extension if there is no deal by October 19th, but uncertainty remained high. GBP/USD declined after the US jobs data, but there was support below 1.2300 while EUR/GBP made marginal gains on the day to trade near 0.8900 at the close.
CFTC data recorded a small decline in net short Sterling positons, but there is still substantial scope for short covering if there are positive political developments. Over the weekend, French President Macron stated that the EU should make a decision at the end of this week whether or not there is a realistic prospect of a deal by the end of October. Sterling was unable to make headway as it traded just above 1.2300 with tensions and volatility set to intensify during the week.
Swiss franc
After significant losses on Thursday, the franc recovered ground with the losses seen as driven by one-off selling rather than a sustained lack of support. The Euro was unable to make further headway during Friday and the Swiss franc recovered sharply ahead of the New York open. EUR/CHF dipped to lows near 1.0900 while USD/CHF retreated to 0.9930.
The franc was resilient even with sharp gains in US equities with USD/CHF settling around 0.9950. The domestic currency edged lower in early Europe on Monday with an element of Swiss selling on rallies.
AUD/USD + USD/CAD
The Australian dollar dipped on release of the US employment data, but AUD/USD found support below 0.6750 and was able to make net gains on Friday with a close around 0.6770 as fears surrounding the global economy eased slightly.
There were no significant domestic developments with tensions ahead of US-China trade talks a significant factor in hampering sentiment with AUD/USD drifting lower to near 0.6750.
The Canadian August trade deficit narrowed to C$1.0bn from a revised C$1.3bn the previous month which was in line with consensus forecasts as both exports and imports registered slight monthly gains.
The Canadian dollar was unable to gain traction with USD/CAD settling just above 1.3300. The pair held above this level on Monday with global growth reservations limiting support.
NOK+ SEK
Scandinavian currencies secured an element of relief on Friday as US growth fears eased slightly
The Norwegian krone recovered some ground as oil prices regained territory and immediate fears over the US outlook eased slightly with EUR/NOK settling below 10.00.
Norwegian industrial production declined 1.1% for August with EUR/NOK edging stronger and trading around 9.99 with USD/NOK around 9.10.
Riksbank member Jansson stated that they have seen a relatively rapid decline in the economic situation.
The krona was resilient during the day and settled just above 10.80 with markets monitoring global growth trends and USD/SEK around 9.85.
Equities
Euro-zone equities were little changed ahead of the New York open before making net gains as US equities secured sharp gains and the US jobs data eased fears over the outlook slightly.
The German DAX index gained 0.7% on the day with limited out-performance for the French CAC 40 index with a 0.9% gain.
Major UK stocks secured a corrective recovery on Friday as gains in global equities helped trigger short covering with a 1.1% advance for the FTSE 100 index, although there were still sharp losses on the week.
US equities drew comfort from the latest jobs data as fears over recession subsided slightly while markets were still backing further rate cuts. As the Nasdaq index advanced, the S&P 500 index gained 1.4%, but still registered a 0.3% weekly loss.
Asian markets were mixed with activity stifled holidays in China and Hong Kong and caution ahead of US-China trade talks.
Japan's Nikkei 225 index closed 0.2% lower amid a slightly weaker dollar while the Australian ASX index gained 0.7% amid support from gains in the mining sector.
Commodities
Oil prices drew some tentative support from the US employment data, but there were still sharp losses for the week amid underlying fears over the global growth outlook.
Baker Hughes data recorded a small decline in oil drilling rigs to 710 from 713, the lowest reading since May 2017.
Overall, WTI secured net gains to $53.0 p/b and traded just below this level on Monday as global growth concerns persisted with Brent around $58.30 p/b.
The gold performance was mixed with gains in equity markets lessening immediate demand for defensive assets. The dollar was unable to make significant headway which limited potential gold selling.  There was support just below $1,500 per ounce, but registered slight net losses.
CFTC data recorded a significant decline in long positions for the latest week, lessening the risk of long liquidation and spot gold was held around $1,505 per ounce on Monday. Silver dipped to $17.30 per ounce on Friday before settling around $17.50 on Monday.
Cryptocurrencies
Cryptocurrencies were held in relatively narrow ranges on Friday with bitcoin securing marginal net gains to around $8,150.
There was choppy trading during the weekend amid a lack of liquidity. Overall, there were net losses with bitcoin dipping below the $8,000 level.
CFTC data recorded a net decline in short Bitcoin positions, although the main feature was a sharp decline in overall positions.
There was no evidence of significant defensive demand from on-going political protests in Hong Kong and the failure to regain $8,000 further hampered sentiment with bitcoin around $7,850 on Monday.
Ether also registered net losses over the weekend and registered small net losses to around $170 on Monday.
Calendar
Major events for the day ahead: (times in BST)
07.00 (Tues): German industrial production
Do you want access to trade ideas, signals, education and more all for free? Sign up and deposit with one of our preferred brokers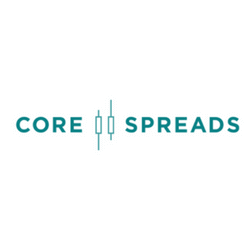 Like our charts? Sign up for free with TradingView.