Trade ideas – China suggest tariffs to be phased out
Posted: 7th November 2019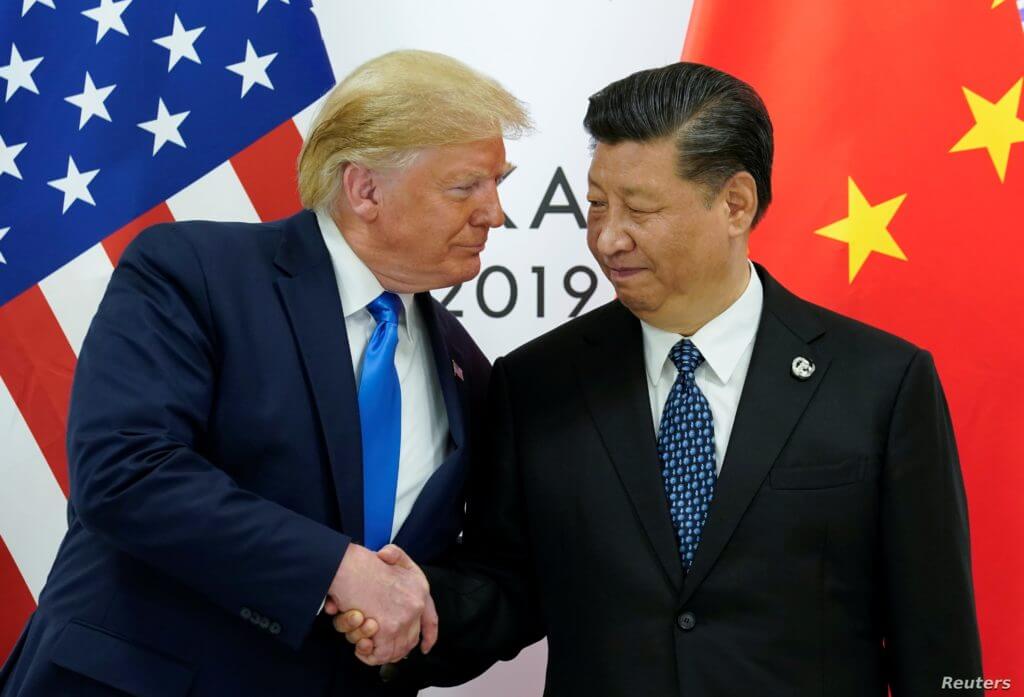 Trade ideas & Daily market report November 7th 2019
Market highlights
Risk conditions were slightly more cautious on Wednesday amid speculation that the US-China trade deal would not be signed until December.
There was a reversal on Thursday in choppy conditions as
Global equities were resilient with US futures at record highs on Thursday after the trade rhetoric.
The US dollar secured limited net gains as other majors failed to generate fresh support, but retreated from highs.
European currencies were unable to make headway with EUR/USD near 1.1070.
Commodity currencies recovered some losses on Thursday while the yen retreated as risk conditions dominated.
Oil prices dipped after a large inventory build with trade reservations also a negative influence before a recovery on Thursday.
Precious metals secured only a limited recovery with fresh losses after positive Chinese tariffs rhetoric.
EUR/USD
The final Euro-zone PMI services-sector reading was revised up to 52.2 from the flash reading of 51.8 and above the September figure of 51.6. The composite output index recorded marginal growth at 50.6, but Germany overall remained in contraction territory despite an upward revision. Euro-zone retail sales increased 3.1% in the year to September from 2.7% previously. The data overall provided an element of Euro support amid hopes that the Euro-zone would be able to secure a tentative recovery, especially after an increase in German factory orders, but the currency failed to make significant headway.
Chicago Fed President Evans stated that the central bank has accomplished an accommodative stance with the third rate cut and that policy is not far from neutral. He reiterated that 2% inflation was an asymmetric target and not a ceiling.
New York head Williams stated that the Fed would be data-dependent and pre-emptive moving forward. He also voiced concerns over the risks of low inflation, maintaining the slightly more dovish stance seen by Fed officials on inflation developments. The overall Fed stance could have a significant medium-term dollar impact.
The dollar was, however, able to maintain support during the day with EUR/USD settling around 1.1070. The US currency gained some support from a more defensive risk tone with gains by default as European and commodity currencies faltered. The Euro remained subdued and EUR/USD traded around 1.1070 on Thursday as German industrial production declined 0.5% with dollar gains limited by positive trade rhetoric.
USD/JPY
US Treasuries edged higher into the New York open which limited potential dollar support as USD/JPY consolidated around 109.00. Narrow ranges persisted into the European close, although risk conditions were slightly less favourable following reports that signing of the first-phase US-China trade deal could be delayed until December.
Treasuries held gains, but Wall Street indices were little changed and USD/JPY was able to hold just below 109.00.
Japan's monthly Tankan manufacturing index declined to -9 from -5 previously, the weakest reading since March 2013, with the non-manufacturing index at 3-year lows as the typhoon had a negative economic impact.
With an absence of trade rhetoric from Chinese officials, markets fretted that there would be a delay to the phase-one trade deal, although US officials were cautiously optimistic. Risk conditions were more fragile with equity markets and the yuan edging lower. Although moves were limited, the yen gained some traction with USD/JPY retreating to the 108.70 area.
Trade rhetoric will continue to be monitored closely with risk appetite likely to gain if a signing date is agreed and USD/JPY pushed to 109.00 after China's Commerce Ministry stated that the US and China have agreed to cancel existing tariffs in phases.
Sterling
Sterling was unable to make headway on Wednesday amid subdued trading conditions and a lack of fresh incentives. The Conservative Party had another difficult campaigning day, illustrating that the election outcome was uncertain and the consensus market opinion is that Sterling would decline if the Labour Party appeared to be making headway. Overall, GBP/USD drifted towards 1.2850 while the EUR/GBP held just above 0.8600 at the European close.
There are very strong expectations that the Bank of England will maintain interest rates at 0.75% at Thursday's meeting. There is a risk that growth expectations will be lowered in the inflation report, but commentary is still likely to be notably restrained given Brexit uncertainty and the on-going election campaign. Sterling drifted lower on Thursday with a slightly weaker risk tone also having a limited negative impact on the UK currency as GBP/USD traded around 1.2850.
Swiss franc
The Swiss currency was able to resist selling pressure on Wednesday with EUR/CHF settling below the 1.1000 level while USD/CHF consolidated around 0.9925.
US and German bond yields both declined slightly while risk conditions were more cautious which limited potential franc selling.
The franc was unable to hold gains on Thursday amid a recovery in risk appetite with EUR/CHF close to 1.1000 while USD/CHF held little changed. Markets will monitor commentary from the National Bank if the franc makes significant headway.
AUD/USD + USD/CAD
The Australian dollar was unable to make headway on Wednesday as a firm US dollar sapped support. Markets were also slightly more cautious over risk conditions and AUD/USD retreated to the 0.6880 area.
The Australian trade account posted a near-record surplus of A$7.1bn for September from a revised A$6.6bn the previous month.
The overall impact was limited with the Australian currency hampered by a more cautious risk tone. AUD/USD was held around 0.6870 before an advance to 0.6895 after China's tariffs rhetoric.
The Canadian PMI index declined to 48.2 for October from 48.7 previously, maintaining unease over the impact of trade disputes on the manufacturing sector.
The Canadian dollar lost support and USD/CAD settled around 1.3180 with the pair edging higher on Thursday with a test of the 1.3200 area before a retreat to 1.3170.
NOK+ SEK
Scandinavian currencies were hampered by a slightly more cautious risk tone before advancing on Thursday.
There was choppy Norwegian krone trading on Wednesday with EUR/NOK initially strengthening to a peak above 10.19 before a sharp retreat to lows below 10.13 and trading with marginal gains.
Norwegian industrial production increased 0.8% for September after a 1.2% decline the previous month with EUR/NOK dipping below 10.13 while USD/NOK hit resistance near 9.20.
The Swedish krona was able to make net gains with EUR/SEK dipping to test support below 10.65 and trading just below this level on Thursday with USD/SEK around 9.61.
Equities
Euro-zone equities secured net gains on Wednesday and pushed to 4-year highs, although markets struggled to sustain momentum, especially with concerns that a phase-one US-China trade deal could be delayed until December.
The German DAX index gained 0.2% with the French market out-performing after robust PMI data, although the Spanish market registered a further slight decline.
Major UK stocks made only limited headway on Wednesday with caution surrounding trade developments and the domestic political situation. Gains in the FTSE 100 index were held to 0.1%.
European markets are set to open higher on Thursday.
US equities were hampered by trade caution and pressure for a correction after posting record highs. The technology sector retreated, but overall sentiment held firm with the S&P 500 index gaining 0.05%.
The cautious tone initially persisted in Asia on Thursday with an absence of fresh trade rhetoric.
Japan's Nikkei 225 index closed 0.1% higher with a stronger yen limiting support. The Australian ASX index, however, secured a 1.0% gain as the financial sector rebounded strongly.
China's Shanghai index traded little changed with a 0.7% gain for Hong Kong's Hang Seng index as both bourses secured significant late buying on positive rhetoric from China's Commerce Ministry.
Commodities
Oil prices rallied in early New York trading amid hopes for firmer demand conditions.
EIA data recorded a crude inventory build of 7.9mn barrels, well above consensus forecasts of around 1.5mn barrels. Gasoline did record a draw and refinery utilisation declined sharply.
Crude dipped after the data before recovering ground quickly. There was more substantial selling pressure late in European trading following the reports that a US-China trade signing could be postponed until December and WTI settled around $56.50 p/b.
WTI advanced to $56.80 p/b on Thursday after trade rhetoric with Brent trading around $62.25 p/b.
Gold secured an element of support from a slightly more cautious risk tone, but a firm dollar stifled potential support and the recovery was held to around $1,490 per ounce. Gold initially traded slightly above this level on Thursday amid the more cautious risk tone before a retreat to $1,485 after positive trade rhetoric. Silver was held in tight ranges, but found support below $17.50 per ounce.
Cryptocurrencies
Cryptocurrencies were held in relatively narrow ranges on Wednesday with an absence of major spikes during the day.
Global countries and central banks continued their push towards launching their own cryptocurrencies which had a mixed impact on existing cryptocurrencies.
Bitcoin was unable to hold above $9,400 and drifted o the $9,300 area with trade caution tending to limit speculative buying interest.
Ether was unable to make a challenge on the important $200 level and retreated to around $190.
Calendar
Major events for the day ahead: (times in GMT)
12.00: Bank of England monetary policy meeting and inflation report
12.30: Bank of England Governor Carney press conference
Do you want access to trade ideas, signals, education and more all for free? Sign up and deposit with one of our preferred brokers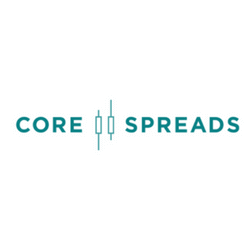 Like our charts? Sign up for free with TradingView.