Trade ideas – Fears spiked as Iran launched retaliatory missile strikes on US airbases in Iraq.
Posted: 8th January 2020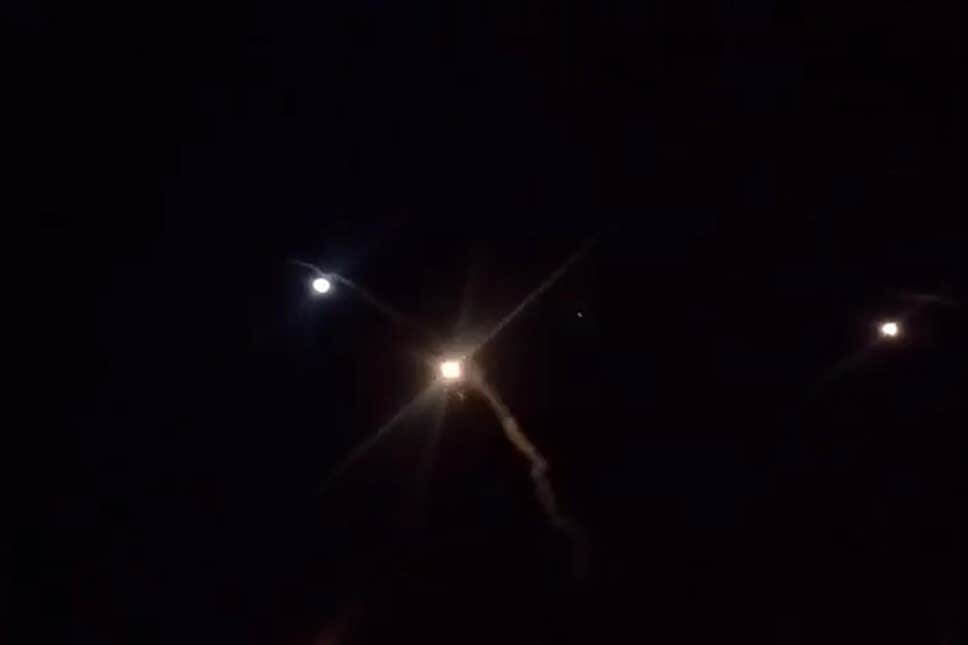 Trade ideas & Daily market report January 8th 2020
Market highlights
After relative calm during Tuesday, market fears spiked again after the New York close as Iran launched retaliatory missile strikes on US airbases in Iraq.
Defensive assets drew fresh support, although a measured initial US reaction helped calm fears and risk assets pared losses in choppy trading with USD/JPY back above 108.00.
Global equity markets overall registered limited net losses with buying on dips.
The dollar was able to post net gains with a solid ISM services release, although a lack of demand for other major currencies was a key element.
Sterling reversed initial sharp gains with GBP/USD posting net losses in choppy trading.
Commodity currencies lost ground with the Australian dollar notably vulnerable.
Oil prices spiked to fresh 8-month highs with WTI above $65.0 p/b before correcting lower amid hopes that regional supply disruptions would still be avoided.
Precious metals also spiked higher with gold posting fresh 6-year highs above $1,600 per ounce before a correction.
Bitcoin was resilient and pushed to fresh 2-week highs.
EUR/USD
The Euro-zone CPI inflation rate increased to 1.3% for December from 1.0% previously which was in line with consensus forecasts. The core rate remained at 1.3% compared with expectations of a slight increase to 1.4%. Retail sales data beat market expectations with a 1.0% monthly increase and annual gain of 2.2%. The data failed to support the Euro with the inflation rate not seen as high enough to divert the ECB away from its very expansionary monetary policy.
The overall US trade deficit declined to a 3-year low of $43.1bn for November from $46.9bn the previous month as exports made headway. The deficit for the first 11 months of the year declined slightly to $563bn from $566.9bn the previous year.
The ISM non-manufacturing index strengthened to 55.0 for December from 53.9 previously and above consensus forecasts. There was a sharp rebound in business activity, although new orders increased at a slower rate and unfilled orders continued to decline for the month. The employment and price indices were little changed from the previous month. The headline data helped underpin the dollar even though some of the components were less convincing.
There were no comments from Federal Reserve officials during the day and markets remained confident that there would be no changes in interest rates this quarter. After failing to break 1.1200 on Monday, EUR/USD lost ground with a fresh dip below 1.1150, although the pair held above weekly lows. German factory orders declined 1.3%, maintaining concerns over the outlook.
USD/JPY
The dollar was little changed ahead of the New York open with wider gains helping to protect the US currency in tight ranges. Iran was reported to be preparing various retaliation options following last week's killing of Soleimani and markets remained tense given uncertainty over the timing and scale of Tehran's response.
Treasuries failed to respond after the US data while equities lost ground and USD/JPY was able to edge only just above 108.50 as the yen resisted selling pressure on the main crosses. Some caution over the US-China phase-one trade deal ahead of next week's scheduled signing was also a background factor protecting the Japanese currency.
After the US close, Iran launched attacks on two US airbases in Iraq. This retaliation triggered a fresh spike in risk aversion with USD/JPY sliding to fresh 3-month lows around 107.65 as fears over a wider conflict increased again. A measured immediate stance from President Trump provided some reassurance and USD/JPY recovered to 108.40 as fear subsided, although tensions inevitably remained high as markets waited for further developments later in the day.
Sterling
Sterling pushed sharply higher ahead of the New York open with a EUR/GBP dip below the 0.8500 level triggering sharp stop-loss selling. The government announcement that it would halt preparations for a no-deal Brexit helped support investor sentiment. GBP/USD also pushed above 1.32 against the dollar, but failed to hold the advance. There was a sharp reversal ahead of the New York open with GBP/USD moving into negative territory close to 1.3100 against the firm US dollar.
The Brexit Withdrawal Bill returned to the House of Commons with the committee stage due to be discussed until Thursday Amendments have no real chance of approval given the government's large majority, limiting the potential impact.
There will be choppy trading on Middle East developments and Brexit developments will also be significant with Prime Minister Johnson meeting EU Commission President von der Leyen on Wednesday as EUR/GBP traded just below 0.8500 with GBP/USD around 1.3130.
Swiss franc
Swiss consumer prices were unchanged for December with a significant increase in the annual rate to a 4-month high of 0.2% from -0.1%. The data should ease National fears over deflation to some extent. The Euro initially made headway against the franc, but failed to sustain the advance and EUR/CHF dipped to lows around 1.0810.
USD/CHF was able to hold above the 0.9700 level. The franc advanced strongly after the Iran missile strikes amid a fresh surge in demand for defensive assets, but failed to hold its best levels with EUR/CHF recovering from fresh 4-month lows below 1.0800.
AUD/USD + USD/CAD
The Australian dollar remained under pressure on Tuesday and an AUD/USD break below 0.6900 triggered a sharp round of stop-loss selling which lead to further losses and lows around 0.6860.
There was a fresh dip to 2-week lows at 0.6850 on Middle East tensions.
Domestic building approvals data was much stronger than consensus forecasts with a 11.8% increase for November. Risk appetite also stabilised with AUD/USD recovering to 0.6875.
The Canadian November trade deficit narrowed to C$1.1bn from a revised C$1.6bn the previous month, although both exports and imports were weaker than expected and the Canadian currency dipped lower after the release amid concerns over trade volumes.
After breaking above 1.3000, USD/CAD pushed to highs at 1.3030 before fading again. Fresh gains in oil prices pushed USD/CAD lower to 1.2980.
NOK+ SEK
The Norwegian krone made initial gains on Tuesday, but EUR/NOK found support close to 9.82 and the failure to break lower triggered a round of krone selling with the pair strengthening to near 9.87.
Norwegian manufacturing output declined 0.4% for November with choppy trading on Wednesday due to geo-political tensions and oil-price volatility.
EUR/NOK retreated to below 9.87 with USD/NOK around 8.85.
There was choppy Swedish krona trading ahead of the retail sales data with EUR/SEK strengthening to 10.56 before a reversal to 10.53 with USD/SEK around 9.45.
Equities
Euro-zone equities made net headway on Tuesday, primarily in response to global gains. A slight easing of Middle East fears provided support as the tech sector continued to make strong headway. There was, however, a mixed performance among major bourses.
The German DAX index gained 0.75% and the Italian FTSE MIB index gained 0.6%, but the French bourse registered slight losses.
Major UK stocks secured some relief as GBP/USD reversed gains, but there were still slight losses on the day as a decline in oil prices eroded support.
US equities were unable to draw support from the ISM data with investors unwilling to make aggressive bets given underlying geo-political tensions with the S&P 500 index declining 0.3%. Futures dipped over 1% on the Iran missile strikes, but recouped losses.
Asian equity markets also pared initial losses triggered by Iran strikes.
Japan's Nikkei 225 index closed 1.55% with some relief from initial losses as the yen retreated from its strongest levels while the Australian ASX index declined 0.1% as gains in gold prices provided net support.
China's Shanghai index declined 1.2% while Hong Kong's Hang Seng index traded 0.9% lower in late trading as geo-political developments dominated.
Commodities
Fears over disruption to Middle East oil supplies continued to ease slightly during Tuesday which curbed potential support for crude. Markets were still monitoring the situation very closely.
A firm US dollar also had a limited negative impact on the energy complex with WTI settling around $62.80 p/b.
API data recorded a sharp crude inventory draw of 6.0mn barrels, but gasoline and distillate both registered sizeable gains.
The data provided net support for oil prices, but the Iranian missile strikes had a much larger impact with WTI spiking to fresh 8-month highs at $65.50 p/b before a sharp correction to $63.15 p/b. Brent also again failed to hold above $70.0 p/b to trade just below $69.0 p/b.
Precious metals were resilient during Tuesday with net gains despite a firmer US dollar.  Gold secured tentative gains to just above $1,570 per ounce while silver secured a stronger advance to $18.40 per ounce.
Gold spiked higher on the Iran missile strikes with fresh 6-year highs above $1,600 per ounce before a correction to near $1,590. Silver also spiked to 4-month highs near $18.90 per ounce before a retreat to $18.60 as volatility remained elevated.
Cryptocurrencies
Cryptocurrencies corrected weaker during Tuesday's European session with bitcoin dipping after failing to break above the $8,000 level.
There was, however, fresh demand around the European close with bitcoin pushing sharply higher to a 6-week peak close to $8,200.
Bitcoin pushed higher at the same time as precious metals secured fresh support. Iranian military strikes on US targets triggered fresh demand for alternative assets with bitcoin posting fresh 6-week highs above $8,400 before a correction.
Ether again under-performed relative to bitcoin as it was held below the $150 level and settled around $145.
Calendar
Major events for the day ahead: (times in GMT)
10.00: Euro-zone CPI inflation
13.15: US ADP employment
15.30: US EIA oil inventories Canada trade balance
00.30 (Thurs): Australia trade balance
Do you want access to trade ideas, signals, education and more all for free? Sign up and deposit with one of our preferred brokers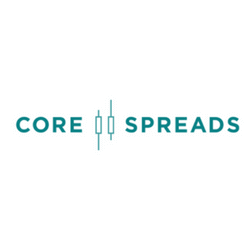 Like our charts? Sign up for free with TradingView.