The dollar retreated to fresh 2-week lows on lower yields before a tentative recovery.
Posted: 8th April 2021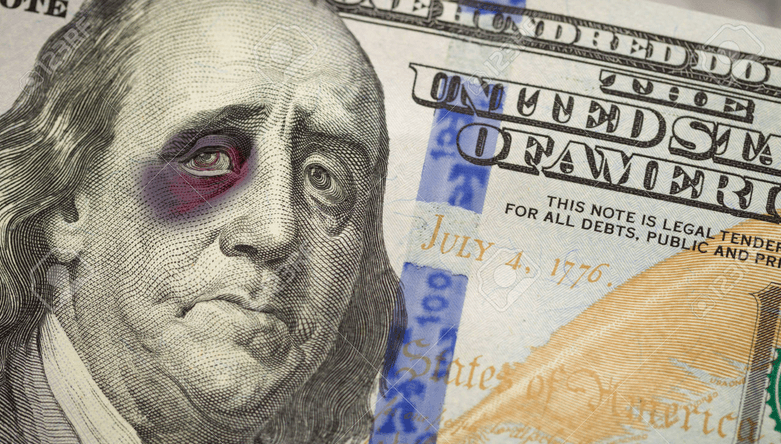 Trade ideas & Daily market report April 8th 2021
Market highlights.
US Treasury yields continued to drift lower on Wednesday which underpinned confidence.
Volatility was contained as the Fed target of near-term policy stability offset longer-term divergence in opinions.
Wall Street equities posted net gains to record highs which supported global risk and offset coronavirus variant concerns.
Asian equities posted net gains.
The dollar retreated to fresh 2-week lows on lower yields before a tentative recovery.
The Euro maintained a firm tone, but EUR/USD hit selling interest above 1.1900.
Sterling came under further selling pressure amid uncertainty over vaccine developments before rallying on Thursday.
Commodity currencies overall were unable to make headway, but recovered from intra-day lows.
Oil prices recovered after an inventory draw with choppy trading again a key element.
Precious metals were underpinned by a weaker dollar with net gains.
Cryptocurrencies posted net losses in volatile markets.
EUR/USD
The final Euro-zone PMI services-sector index was revised to 49.6 from the flash reading of 48.8 with upward revisions for France and Germany.
ECB council member Knot stated that the central bank can flexibly adjust PEPP volumes if appropriate even within the current quarter. There were, however, also comments that purchases could start to be phased out from the third quarter if the bank's projections hold up and a robust recovery was likely in the second half of 2021.
The German government stated that the health system is under threat and coming under pressure. Chancellor Merkel was reported to be backing a short national lockdown with restrictions set to be extended beyond April 18th as unease over European developments continued.
The overall US trade deficit widened to a record $71.1bn for February from a revised $67.8bn the previous month as exports declined at a faster pace than imports.
The dollar overall continued to lose ground in Europe with EUR/USD strengthening to above 1.1900 before a limited correction.
Federal Reserve minutes from March's meeting stated that participants concluded that the economy stood distant from the central bank's objectives and that it would take some time to achieve the targets. There were also comments that inflation risks had risen, but the situation overall was balanced. The majority view continued to indicate that the central bank would take a cautious stance in removing stimulus despite uncertainty over medium-term direction.
Fed Governor Brainard stated that the economic outlook had brightened considerably, although it will be some time before realized outcomes are achieved. Overall reaction to the minutes was contained, although the dollar posted slight net gains. Narrow ranges prevailed on Thursday with EUR/USD around 1.1875.
USD/JPY
USD/JPY was unable to regain the 110.00 level against the Japanese currency ahead of Wednesday's New York open. There were divergent opinions within the regional Fed boards. Dallas President Kaplan stated that he was willing to maintain the much more accommodative policy over the next few months, but that does not necessarily mean near-zero interest rates. Chicago head Evans stated that the target of making substantial further progress towards meeting the Fed goals won't be met for a while. He added that the Fed only needs to be concerned if inflation becomes bothersome and that a 2.5% rate should not be viewed as being out of bounds.
San Francisco head Daly stated that it will take a year or two for inflation to get sustainably above 2.0%. Atlanta head Bostic, however, stated that there was evidence of inflation pressures increasing. The mixed rhetoric did not have a major impact on yields.
USD/JPY did find support above 109.50 and edged higher to 109.75 after the Fed minutes. There were no major developments during the Asian session with the dollar overall failing to gain traction and traded around 109.65 with EUR/JPY just above 130.00.
Sterling
The final reading for the UK PMI services-sector index was revised down slightly to 56.3 from the flash reading of 56.8 and, although the composite output index strengthened to 56.4 from 49.6, this was slightly below market expectations. The data failed to provide any support for the UK currency and there was further sustained selling pressure during the European session. There was further evidence that unease over the AstraZeneca vaccine was undermining confidence.
GBP/USD dipped sharply to 1-week lows around 1.3730 while EUR/GBP strengthened sharply to 5-week highs around 0.8665.
After its latest review, the MHRA regulator issued a slight shift in guidance with a recommendation that under 30's should be offered an alternative to the AstraZeneca vaccine.  The EU regulator stated that the benefits of the vaccine clearly outweigh the risks, but with no immediate agreement on revised guidance. Sterling rallied after the news conference with EUR/GBP retreating to 0.8630.
The RICS house-price data recorded an increase to 59% from 54% previously amid strong demand. The latest coronavirus survey indicated that the link between cases and deaths was breaking due to vaccine progress which helped underpin sentiment and maintain optimism that there would be a re-opening of the economy. GBP/USD traded just above 1.3750.
Swiss franc
The Swiss franc maintained a firm tone on Wednesday as global developments tended to dominate. There was a further retreat in US bond yields which curbed potential selling pressure on low-yield instruments including the yen and Swiss franc. Precious metals also demonstrated some resilience which underpinned the Swiss currency.
EUR/CHF retreated to near 1.1030 while USD/CHF dipped sharply again to lows around 0.9270.
The franc was little changed on Thursday as gains in equities limited potential demand and USD/CHF traded around 0.9290.
AUD/USD + USD/CAD
Commodity currencies were unable to take advantage of a weaker US dollar during the European session on Wednesday.
AUD/USD retreated to lows just above 0.7610 with only a tentative recovery to 0.7630 at the European close.
AUD/USD re-tested the 0.7600 area late in US trading before a recovery to 0.7635 as equities posted net gains and commodities advanced.
The Canadian trade surplus declined slightly to C$1.0bn for February from C$1.2bn the previous month and in line with consensus forecasts as imports and exports both declined on the month.
Canadian dollar sentiment was hampered by 4-week lockdown in Ontario and USD/CAD moved above the 1.2600 level before settling close to this level on Thursday.
NOK+ SEK
The Norwegian krone held a firm tone on Wednesday despite a less confident tone surrounding commodity currencies.
EUR/NOK retreated to test support below 10.05 as USD/NOK made a more decisive break below 8.50.
Norwegian manufacturing production declined 0.4% for February. EUR/NOK was little changed around 10.05 with USD/NOK near 8.47.
The Swedish krona was unable to extend the recovery, but was resilient and EUR/SEK settled close to 10.23 after hitting selling interest around 10.25.
Equities
Euro-zone equities opened higher on Wednesday amid greater optimism over the European recovery outlook, but there was a more cautious tone later in the day with some reluctance to push to fresh record highs and little direction from Wall Street.
The German DAX index declined 0.2% with a 0.3% retreat for the Eurostoxx 50 index.
UK stocks drew significant support from the weaker Sterling tone during the day. There was also net support from the commodities sector with the FTSE 100 index posting a 0.9% advance to 3-month highs and close to 13-month highs.
Wall Street equities overall were held in narrow ranges with net backing from expectations of a strong recovery and on-going support from fiscal and monetary support. The S&P 500 index posted a 0.1% gain to fresh record highs and futures posted gains on Thursday.
Asian bourses were mixed and held in relatively narrow ranges with measured net gains.
Japan's Nikkei 225 index retreated 0.1% as the dollar remained on the defensive while the Australian ASX index gained 1.0% as commodity prices made net gains
China's Shanghai index traded 0.3% higher in late trading with a 1.6% advance for Hong Kong's Hang Seng index.
Commodities
Oil prices gained some support from a weaker US dollar during Wednesday.
There was also an element of support from optimism over the global recovery outlook, but prices dipped sharply into the New York open with WTI sliding to near $58.0 p/b.
EIA data recorded a crude inventory draw of 3.5mn barrels for the latest week compared with expectations of close to 1.5mn barrels, although there was a sharp increase in gasoline stocks.
The data did help trigger a rally in oil prices with WTI strengthening to above $59.50 p/b.
Rallies continued to attract selling interest with WTI around $59.25 p/b on Thursday and Brent around $62.60 p/b.
Precious metals were again supported by a retreat in bond yields and weaker dollar tone, although overall buying interest was relatively subdued.
Gold posted a further limited net advance to near $1,745 per ounce on Thursday with silver advancing to $25.30 per ounce.
Cryptocurrencies
Cryptocurrencies were unable to make headway in early Europe on Wednesday and selling pressure gradually increased during the session.
Bitcoin dipped to lows near $55,500 despite a weaker US dollar with sentiment undermined by a slide in Ether.
There was no significant lead from equity markets and a fragile tone in commodity currencies limited potential support despite lower US yields.
Rally attempts faltered quickly with bitcoin below $56,000 late in US trading.  There was a firmer tone in Asia with bitcoin just below $57,000.
Ether moved very sharply lower in European trading and hit lows below $1,950 before a tentative recovery attempt. High volatility continued with Ether above $2,000 in Asia on Thursday.
Calendar
Major events for the day ahead: (times in BST)
13.30: US jobless claims
17.00: Fed Chair Powell speech