Trade ideas – Dollar advanced following NFP
Posted: 8th July 2019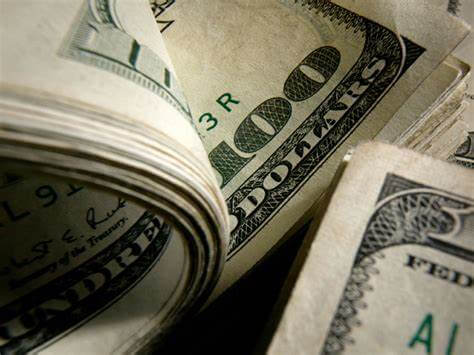 Trade ideas & daily market report July 8th 2019
Market highlights
Headline June US employment data beat consensus forecasts with an increase of 224,000 in non-farm payrolls, although other data was slightly weaker than expected.
Bond yields recovered sharply following the data on a shift in Fed expectations, although there was a partial reversal on Monday amid fragile risk conditions.
Equities declined in Asia on Monday amid reduced expectations of aggressive Fed rate cuts
The dollar advanced strongly following the employment release, although it failed to hold its best levels.
The Canadian dollar also pared initial losses from a headline dip in June employment with commodity currencies also recovering some losses.
Gold declined sharply on dollar gains with a dip below $1,400 per ounce before a tentative recovery amid weaker equity markets.
Oil prices were supported by reduced fears over global demand conditions.
EUR/USD
After weaker than expected German factory orders data, the Euro failed to regain traction ahead of Friday's New York open.
Headline US non-farm payrolls increased 224,000 for June compared with consensus forecasts of around 160,000 while threw a small downward revision to 72,000 for May from 75,000. Manufacturing and construction recorded significant gains on the month while retail jobs declined slightly on the month. Unemployment increased slightly to 3.7% from 3.6% as the participation rate increased slightly. Average hourly earnings increased 0.2% on the month compared with consensus forecasts of 0.3% with the annual increase held at 3.1% which maintained expectations of subdued inflation.
The stronger pace of employment growth dampened concerns over the underlying economic performance and markets were even less confident that the Federal Reserve would cut interest rates aggressively this year. Although there were still very strong expectations of a 0.25% cut at the late-July meeting, the potential for a 0.50% cut was seen as very low.
The Federal Reserve Monetary Policy report stated the economy slowed in the second quarter due to weaker investment, but the decline in inflation was due to transitory factors which limited the impact. The dollar retreated slightly from its best levels, but still secured a strong advance to 2-week highs while EUR/USD dipped to lows near 1.1200 before a slight recovery.
In the Greek General Election, the governing Syriza party was defeated by New Democracy with the Euro around 1.1230 as the dollar retreated slightly against commodity currencies. German industrial production increased 0.3% for May, marginally below consensus forecasts while exports increased 1.1% on the month with EUR/USD subdued around 1.1225.
USD/JPY
US Treasuries edged lower into Friday's New York open and then declined sharply after the employment data release. There was further momentum after the 10-year yield moved back above the 2.00% level. As yields continued to increase, USD/JPY advanced to highs above 108.50 with the yen unable to gain strong support from a retreat in US equities.
Latest CFTC positioning data will be released on Monday rather than the usual Friday due to the US Independence Day holiday. During Asian trading on Monday, there were fresh uncertainties over US-China trade developments following reports that China will use national security as a bargaining chip.
There were sharp losses in regional equities which undermined risk appetite. Japanese core machinery orders data also recorded a 7.8% decline for May, the largest decline for 8 months which triggered fresh concerns over the outlook. With fresh yen gains, USD/JPY declined to 108.30 as US yields also moved lower.
Sterling
Domestic developments were limited on Friday with the Halifax reporting a 5.7% increase in house prices in the year to July from 5.2% previously. Confidence in the economic outlook remained fragile following weak PMI business confidence releases during the week with expectations of a more dovish August Bank of England inflation report also a negative factor.
GBP/USD dipped to 6-month lows below 1.2500 following the US employment data but did recover to close just above this level while EUR/GBP hit resistance near 0.8990 before fading to near 0.8960.
There were further pledges by some government ministers that parliament would block any 'no-deal' Brexit which provided some Sterling protection, although there were also fresh warnings over the risks of a no-deal Brexit. Sterling was little changed on Monday as GBP/USD traded around 1.2525 with markets continuing to monitor domestic political rhetoric.
Swiss franc
German and US bond yields moved sharply higher following the latest US employment report on Friday which tended to erode Swiss franc support, especially as unease over the global growth outlook also eased slightly after the jobs report.
EUR/CHF edged higher to the 1.1130 area despite wider losses while USD/CHF advanced strongly to highs near 0.9930. The franc regained some ground on Monday amid a more cautious tone surrounding risk appetite. Markets will continue to monitor the Swiss National Bank actions and potential intervention moves.
AUD/USD + USD/CAD
The Australian dollar dipped sharply following the US employment report with AUD/USD declining to lows just below 0.6960 before a tentative recovery to 0.6980.
There was some protection from reduced fears over the global economic outlook.
The Australian dollar was resilient on Monday despite a decline in regional equity markets with AUD/USD just below 0.6990 as the US currency retreated slightly.
Canadian employment declined 2,200 for June compared with consensus forecasts of an increase of close to 10,000 while the unemployment rate increased to 5.5% from 5.4% previously which was in line with market expectations. Full-time jobs did increase around 24,000 on the month and there was a stronger rate of increase in wages.
The seasonally-adjusted IVEY PMI index declined to 52.4 from 55.9 previously.
The Canadian dollar dipped sharply after the release with USD/CAD peaking around 1.3130 before a significant retreat back below 1.3100. USD/CAD traded around 1.3080 on Monday as underlying Canadian sentiment remained firm.
NOK+ SEK
Scandinavian currencies lost ground on Friday despite a weaker Euro.
Swedish industrial orders increased 3.2% for May after a revised 0.1% decline the previous month.
The krona failed to gain support and dipped sharply during the New York session as US and German yields increased with EUR/SEK advancing to around 10.59 before a slight retreat on Monday with USD/SK around 9.43.
The recovery in global bond yields also undermined the Norwegian krone with EUR/NOK advancing to the 10.68 area despite gains in oil prices with a slight correction on Monday with USD/NOK above 10.60.
Equities
Euro-zone equities traded in narrow ranges ahead of the New York open and dipped after the US employment report as Wall Street indices moved lower.
The Eurostoxx 50 index declined 0.45% as all major indices registered significant losses.
UK equities were undermined by European losses and a slide in gold prices with a retreat from 10-month highs as the FTSE 100 index declined 0.65%.
US equities opened sharply lower following the US jobs report as the data dampened expectations of aggressive Federal Reserve rate cuts, but there was a recovery in late trading with S&P 500 losses held to 0.2%, although futures dipped again on Monday.
Asian equity markets declined sharply on Monday as sentiment deteriorated once again with reduced expectations of market support from aggressive US interest rate cuts.
Japan's Nikkei 225 index declined 1.0% amid a slightly weaker US dollar with the Australian ASX index retreated 1.1% amid losses in the mining sector.
China's Shanghai index traded 2.5% lower in late trading with Hong Kong's Hang Seng index declining 2.0% amid on-going political protests.
Commodities
Crude drew support from the US employment data with hopes that the US economy was stronger than feared.
Underlying Middle East tensions also provided net support, although the impact was offset by a stronger dollar and there was notably choppy trading following the employment release
WTI pushed to highs near $57.80 p/b before a retreat to the $57.50 area on Monday as equities retreated.
Gold dipped sharply after the US jobs data, undermined by sharp dollar gains and a recovery in global bond yields. There were sharp losses to the $1,390 per ounce area before a recovery to near $1,400 at the New York close.
Gold edged higher on Monday as equities lost ground. Silver declined sharply following the US jobs data with a dip below $15.0 p/b, although there was a recovery to just above this level on Monday.
Cryptocurrencies
Cryptocurrencies were subjected to choppy trading on Friday with some net losses after the US jobs data as US bond yields moved higher.
Bitcoin did find support below $11,000 and registered net gains during the weekend with a bitcoin peak close to $11,700 before consolidation around $11,500 as a fresh dip in equity markets provided net support. On-going political protests in Hong Kong also provided an element of protection.
Ether held above $280 on Friday and there were sharp gains in Asia on Monday with a move back above the $300 level.
Calendar
Major events for the day ahead: (times in BST)
16.00: Bank of England Haldane media comments
<h3 style="text-align: center;">Do you want access to trade ideas, signals, education and more all for free? Sign up and deposit with one of our preferred <a href="https://signalcentre.com/free/">brokers</a></h3>
<p style="text-align: center;"><a href="https://www.ig.com/uk/about-us?chid=12&amp;cx_aid=39273&amp;cx_us=ECXDQ8li_quyFbFhX79mD5oUlEamXEyLeoK7wfp::&amp;cx_pg=leveraged&amp;cx_cid=9202″><img class="wp-image-1209 aligncenter" src="https://signalcentre.com/wp-content/uploads/2019/06/og_image-300×300.jpg" alt="" width="124″ height="124″ /></a></p>
<p style="text-align: center;"><a href="https://www.corespreads.com/?clickid=a_88b_51c_&amp;affid=&amp;atype=&amp;ctgid=1008&amp;id=&amp;cid=a_88b_51c_"><img class="wp-image-1210 aligncenter" src="https://signalcentre.com/wp-content/uploads/2019/06/Untitled-design-7-1.png" alt="" width="123″ height="123″ /></a></p>
<h3 style="text-align: center;">Like our charts? Sign up for free with TradingView.</h3>
<p style="text-align: center;"><a href="https://tradingview.go2cloud.org/SH3sw"><img class="size-full wp-image-1208 aligncenter" src="https://signalcentre.com/wp-content/uploads/2019/06/728×90.jpg" alt="Generate trade ideas on TradingView" width="728″ height="90″ /></a></p>