Trade ideas – Equity markets rebound from intra-day lows
Posted: 8th August 2019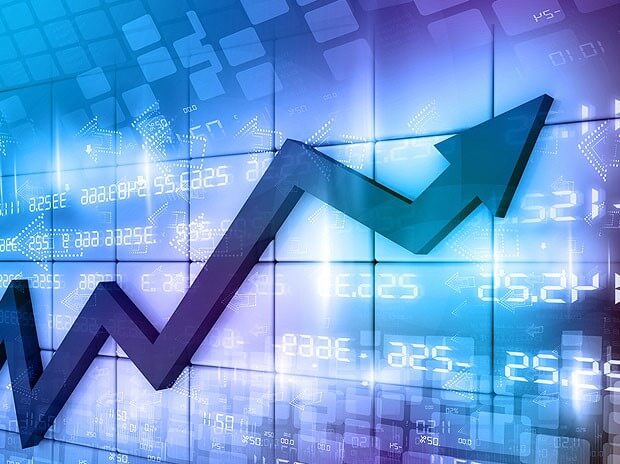 Trade ideas & Daily market report August 8th 2019
Market highlights
Risk appetite deteriorated sharply in early US trading on Wednesday as fears intensified and volatility increased, but with a firm recovery later in New York as the Chinese yuan stabilised.
US 10-year yields also recovered from fresh 34-month lows near 1.60%.
US equity markets rebounded strongly from intra-day lows.
The dollar registered net losses as market expectations over further Fed interest rate cuts increased, although USD/JPY recovered after a re-test of 7-month lows at 105.50.
Commodity currencies staged a tentative recovery as the US dollar faded.
Oil prices were undermined by risk aversion and unexpected inventory build before recovering as Saudi Arabia pledged action.
There was strong demand for precious metals with gold at fresh 6-year highs above $1,500 per ounce before a correction.
Scandinavian currencies remained under pressure with the Norwegian krone at 10-year lows before a limited correction.
EUR/USD
German industrial production data was below consensus forecasts with a 1.5% decline for June compared with expectations of a 0.5% decline, maintaining concerns over the trade and growth outlook.  German bonds opened higher on Wednesday and continued to gain traction during the European session with the 10-year yield declining to a fresh record low of -0.60%. The yield structure remained negative for the Euro, but there was some evidence of defensive Euro support with a liquidation of carry trades funded through the Euro also a significant factor protecting the currency.
President Trump again attacked the Federal Reserve with comments that our problem is the central bank and not China.
Chicago Fed President Evans stated that on the basis of inflation alone the July cut in interest rates was justified and that more accommodation was justified, especially given economic headwinds. Markets remained convinced that the Federal Reserve would cut interest rates again at the September policy meeting with yield spreads undermining the US currency.
EUR/USD advanced to 1.1240 as the dollar lost traction, but the US currency was able to regain some ground later in New York as equity markets recovered and the pair retreated to around 1.1200 with before a slight advance on Thursday.
USD/JPY
The dollar was unable to make headway in early Europe on Wednesday amid a fragile tone surrounding risk appetite. The sharp Reserve Bank of New Zealand rate cut was also a factor increasing fears over the global economic outlook.
Treasuries continued to rally ahead of the New York open with the 10-year yield sliding to fresh 34-month lows below 1.62% with shorter-dated yields also declining sharply. US equity futures also declined sharply amid fears over global trade and USD/JPY dipped sharply with a slide below 106.00 triggering additional losses and a re-test of 7-month lows at 105.50.
There was a recovery in risk conditions later in US trading and Treasuries also reversed gains to trade lower with the 10-year yield recovering to above 1.70%. In response, USD/JPY recovered to the 106.20 area.
China's latest trade data was stronger than expected with exports recording a 10.3% annual increase in yuan terms while imports rose 0.4% which provided some relief over underlying trends. China's central bank set the yuan midpoint weaker than 7.00 for the first time since 2008, although it was stronger than market expectations which underpinned risk appetite. Equity markets made net gains, although USD/JPY traded around 106.00 amid fragile US demand.
Sterling
Sterling was undermined by the slide in risk appetite during Wednesday, especially given the UK economy's dependence on overseas trade. Political concerns also persisted with increased preparations for a 'no-deal' Brexit continuing to undermine market confidence, especially with no immediate evidence of any breakthrough in negotiations.
The UK currency gained some protection from global central bank rate cuts and expectations of further monetary easing which would boost UK yields in relative terms, although there were also expectations that the Bank of England would adopt a dovish stance.
EUR/GBP strengthened to the 0.9230 area while GBP/USD was unable to make any impression on a fragile dollar and settled just below 1.2150. RICS housing data recorded a decline in the headline reading to -9 from -1 previously with further evidence of caution given Brexit uncertainty. With risk conditions slightly firmer, Sterling secured a marginal advance on Thursday, but EUR/GBP held above 0.9200 ahead of Friday's UK GDP release.
Swiss franc
Risk conditions deteriorated again in early US trading with sharp declines in equity markets. The Swiss franc secured fresh defensive support amid a slide in equities with EUR/CHF retreating towards the 1.0900 area while USD/CHF dipped to lows just below 0.9700.
There was further speculation that the National Bank would intervene to weaken the Swiss currency and there was also a tentative recovery in risk appetite which dampened support.
EUR/CHF recovered to around 1.0920 with USD/CHF around 0.9750 and the franc edged lower on Thursday as risk appetite stabilised.
AUD/USD + USD/CAD
After declining sharply following the Reserve Bank of New Zealand aggressive 0.50% rate cut, the Australian dollar was able to recover some ground during Wednesday with the currency seen as over-sold.
There was some breakdown in the relationship with risk appetite as AUD/USD rallied to 0.6780 from 0.6680 lows despite a slide in risk appetite and failed to extend the recovery when equities rallied.
China's trade data and a recovery in equities underpinned risk appetite, but AUD/USD was held around 0.6770.
The Canadian IVEY PMI index strengthened to 5.2 for July from 52.4, although economic data had little impact in turbulent market conditions.
The Canadian dollar was hurt by weaker risk appetite and a slump in oil prices, but USD/CAD retreated from 8-week highs around 1.3340 as the energy complex recovered ground and the pair retreated to 1.3280 on Thursday amid a recovery in risk.
NOK+ SEK
Scandinavian currencies were again hit by fears over global trade and growth trends with the slide in risk appetite triggering further sharp losses during Wednesday.
The Norwegian krone came under heavy pressure as risk aversion intensified and oil prices declined sharply. EUR/NOK spiked to 10-year highs near 10.10 before a retreat to near 10.01 as oil prices recovered and despite a 1.0% decline in June industrial production with USD/NOK around 8.9e from highs near 8.99.
Markets will watch Friday's inflation data closely given potential implications for the Norges Bank policy stance with the annual core rate expected to decline to 2.2% from 2.3%.
EUR/SEK strengthened to highs around 10.82 and close to 10-year highs amid growth fears before a retreat to around 10.78 with USD/SEK above 9.60.
Equities
Euro-zone equities opened higher in response to US gains, but steadily lost ground into the New York open as global growth fears intensified.
There was a steadier tone late in the session and the German DAX index advanced 0.7% on the day as the Eurostoxx 50 index pulled away from 2-month lows, although there was a 0.4% decline for the Italian FTSE MIB index.
Major UK stocks were undermined by global risk aversion and losses in the mining complex, although sharp gold gains offered some protection with the FTSE 100 index strengthening 0.35% amid some bargain hunting.
US equities opened sharply lower, but staged a powerful recovery late in the session to close with slight gains. The S&P 500 index gained 0.1% as a recovery in bond yields curbed immediate growth fears.
Asian equities responded to the US recovery and an easing of immediate fears over yuan losses.
Japan's Nikkei 225 index closed 0.4% higher while the Australian ASX index gained 0.5% as gains in the gold sector provided net support and markets expected further interest rate cuts.
China's Shanghai index traded 1.0% higher in late trading with relief over the trade data and yuan move and there was a 0.6% advance for Hong Kong's Hang Seng index.
Commodities
Crude came under heavy selling pressure during Wednesday as confidence in the global trade and growth outlook continued to deteriorate with a further increase in volatility.
EIA data recorded a build of 2.4mn barrels compared with expectations of a significant draw while gasoline also recorded a sharp increase in stocks. Production also increased and the data triggered renewed selling on crude.
WTI dipped sharply to test 7-month lows below $51.0 p/b before rallying back above $52.0 p/b after Saudi Arabia stated that it was considering all options to stop falling crude prices.
A steadier risk tone provided support on Thursday with WTI around $52.70 p/b while Brent traded just below $58.0 p/b.
Gold advanced strongly into Wednesday's New York open as the combination of risk aversion and a fragile dollar triggered strong demand for precious metals.
As global trade and growth fears intensified, gold strengthened to fresh 6-month highs above the important $1,500 per ounce level with a peak near $1,510.  A steadier risk tone pushed gold lower on Thursday as it traded around $1,500.
Silver also registered strong gains with 12-month highs above $17.20 per ounce before stabilisation around $17.15 on Thursday..
Cryptocurrencies
Cryptocurrencies made tentative net gains ahead of Wednesday's New York open and prices spiked higher in early New York.
The move coincided with a fresh surge in risk aversion which suggested further defensive support for alternative assets, especially with strong demand for gold. Bitcoin pushed to highs just above $12,000 before a sharp retreat to near $11,500 as wider volatility increased.
Volatility eased in Asia with bitcoin trading around $11,900 amid a steadier risk tone and net support from Asian buyers as China uncertainty persisted.
Ether drifted slightly lower and settled around $225.
Calendar
Major events for the day ahead: (times in BST)
13.30: US jobless claims
Do you want access to trade ideas, signals, education and more all for free? Sign up and deposit with one of our preferred brokers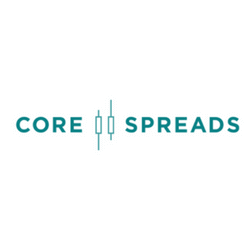 Like our charts? Sign up for free with TradingView.