Trade ideas – Overall risk appetite strengthened
Posted: 8th October 2019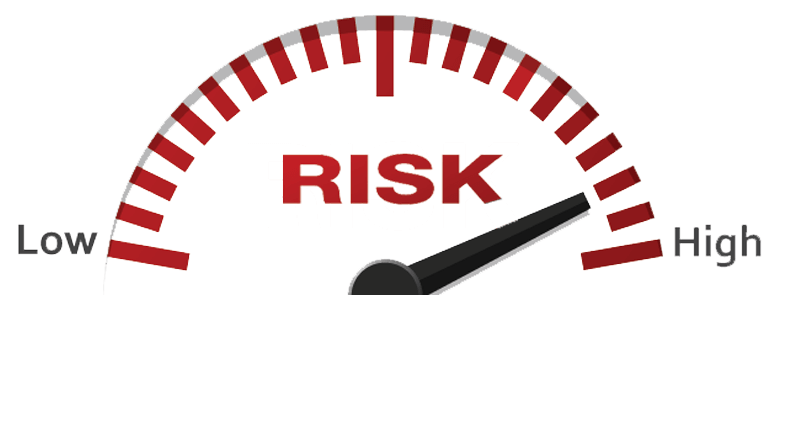 Trade ideas & Daily market report October 8th 2019
Market highlights
Overall risk appetite strengthened slightly with some optimism that US-China trade talks would make headway this week, but markets were tentative given fragile overall sentiment.
The dollar recovered as EUR/USD failed to break 1.1000 with only marginal trade-weighted gains as all major currencies suffered from fundamental doubts.
Sterling was hampered by a lack of positive Brexit developments.
US equity markets lost ground, but global indices posted net gains while bond yields moved higher.
Oil prices secured some support from Middle East tensions despite unease over demand conditions.
Demand for precious metals was subdued given a slight recovery in risk conditions.
Scandinavian currencies remained under pressure amid growth fears with the Swedish krona sliding to record lows.
EUR/USD
The Euro-zone Sentix investor confidence index declined to -16.8 for October from -11.1 the previous month which was below consensus forecasts and the weakest reading since April 2013. The data maintained a lack of confidence in the Euro-zone outlook, although reaction was muted. Narrow ranges prevailed ahead of the New York open which is often the case on the Monday following the monthly US employment release. German yields edged higher, but yield spreads did not move in favour of the Euro as US yields moved higher on the day
There were no major US data releases during the day with a solid reading for the employment index Minneapolis Fed President Kashkari stated that he does not yet know how much further US interest rates should be cut. Futures markets indicated a 71% chance that the Federal Reserve would cut interest rates again at the October policy meeting and markets will continue to monitor rhetoric from Fed officials.
EUR/USD pushed to highs at 1.1000, but there was significant selling interest at this level with the single currency retreating to the 1.0970 area at the European close. German industrial production increased 0.3% for August compared with expectations of a marginal decline which provided some relief with EUR/USD around 1.0980 in tentative conditions.
USD/JPY
Treasuries were little changed ahead of the New York open, but edged lower as Wall Street indices opened with the 10-year yield close to 1.55% which provided an element of dollar support. There was still a high degree of uncertainty over US-China trade developments.
After the European close, there were reports that the Chinese Commerce Ministry is ready to do a deal on parts of the negotiations that both sides agree on and then set out a timetable for the harder parts next year. The rhetoric triggered gains in equities and losses in Treasuries which supported the dollar. Subsequent media reports were less encouraging, but Treasuries remained on the defensive which pushed USD/JPY to near 107.30.
Japanese average cash earnings declined 0.2% in the year to August and there was further speculation that the Bank of Japan would relax monetary policy further. China's September Caixin PMI services-sector index declined to 51.3 from 52.1 previously, maintaining concerns over Chinese growth trends. The overall impact was limited with markets continuing to monitor US-China trade talks. US yields continued to edge higher with USD/JPY advancing slightly to the 107.40 area.
Sterling
The Halifax recorded a 0.4% UK house-price decline for September with the annual increase held at 1.1% from 1.8% previously, maintaining expectations that political uncertainty was undermining the housing sector.
A Scottish judge rejected a call to force Prime Minister to seek a Brexit extension if there was no deal by October 19th as he stated that there was no doubt that he would comply with the law.
According to media reports, the EU detailed its fundamental objections to the UK government's Brexit proposals, although negotiations will continue. Sterling was unable to gain ground when global risk conditions improved.
Overall, there were no positive Brexit developments during the day which hampered Sterling, especially with further warnings over the implications of any 'no-deal' Brexit outcome. GBP/USD settled just below 1.2300 while EUR/GBP advanced to highs near 0.8930 before stalling and there was little change on Tuesday.
Swiss franc
There was no change in Swiss sight deposits for the latest week which suggested that the National Bank had not been intervening to curb Swiss franc strength.
After a firm opening, the franc drifted lower as a slight degree of optimism over US-China trade developments undermined demand for risk assets, although there was still a notable element of caution.
Overall, EUR/CHF ended little changed near 1.0920 with USD/CHF near 0.9950. Narrow ranges prevailed on Tuesday with markets monitoring geo-political tensions and EU political developments.
AUD/USD + USD/CAD
The Australian dollar was unable to make headway during Monday even when the US dollar retreated and AUD/USD dipped to lows near 0.6730 as the US currency regained ground and equity markets faltered.
NAB business confidence edged lower for September, but conditions registered a small improvement. Asian equities made headway with the Australian dollar registering slight gains despite the Chinese PMI data with AUD/USD near 0.6750.
The Canadian dollar drew support from a recovery in oil prices, but USD/CAD found support below 1.3300 and recovered some ground as energy prices retreated again.
A stable risk tone helped protect the Canadian currency with USD/CAD trading just below 1.3300 on Tuesday with no major domestic developments.
NOK+ SEK
Scandinavian currencies saw significant selling during Monday as confidence in the European and global growth outlook remained weak.
The Norwegian krone was unable to benefit from a recovery in oil prices with EUR/NOK strengthening to 5-week highs around 10.04 before a slight retreat to around 10.02 on Tuesday with USD/NOK around 9.12.
The Swedish krona declined sharply after the European open with EUR/SEK strengthening to record highs above 10.88. Overall confidence in the Swedish outlook remained weak with dovish Riksbank comments also a negative factor.
There was little change on Tuesday with USD/SEK around 9.90.
Equities
Euro-zone equities secured limited gains on Monday with a tentative recovery attempt from sharp losses recorded last week. Buying was, however, concentrated in defensive sectors as caution prevailed.
The German DAX index posted a gain of 0.7% with all major bourses making significant headway during the day.
Major UK stocks also made net gains with support from trade hopes and net gains in oil prices. The FTSE 100 index gained 0.7% with Sterling trends also providing limited net support.
There was choppy trading in US equities with markets attempting to discern likely developments surrounding US-China trade talks. Overall, there was a correction from Friday's gains with the S&P 500 index declining 0.45%.
Asian equities were able to make headway with some relief that high-level US-China trade talks were still on track to go ahead later this week.
Japan's Nikkei 225 index gained 1.0% with some support from a firmer dollar while the Australian ASX index gained 0.45% amid gains in the metals and mining sectors.
China's Shanghai index traded 0.5% higher in late trading as bourses re-opened from the week-long holiday with Hong Kong's Hang Seng index 0.7% higher.
Commodities
Middle East tensions had a significant impact on Monday with increased concerns over anti-government protests in Iraq.  There were also concerns over the US decision to pull troops out of Northern Syria which could further destabilise the region.
Crude also gained support from hopes over US-China trade talks, although this optimism faded later in the New York session.
WTI pushed to highs around $54.0 p/b before dipping back below $53.0 p/b as demand fears persisted. WTI settled just above $53.0 p/b on Tuesday with Brent around $58.75 p/b.
Gold was unable to make significant headway and drifted lower in New York as a dollar recovery and higher US yields curbed demand for precious metals.
Gold was also undermined by a fresh dip below $1,500 per ounce with lows near $1,490 and no significant recovery on Tuesday. Silver was also unable to make headway and settled just below $17.50 per ounce on Tuesday.
Cryptocurrencies
Cryptocurrencies were able to recover ground on Monday with some evidence of buying on longer-term valuation optimism. Coins gained ground despite a a lack of underlying support for other defensive assets which suggested that bitcoin was potentially gaining support on hopes that looser global monetary policies would provide net support to risk assets
Bitcoin moved higher and the ability to regain $8,000 was a significant factor underpinning confidence. Overall, bitcoin pushed to highs near $8,300 in Asian trading.
Ether was also able to make steady gains with highs around $185 in early Europe on Tuesday.
Calendar
Major events for the day ahead: (times in BST)
18.50: Fed Chair Powell speech
Do you want access to trade ideas, signals, education and more all for free? Sign up and deposit with one of our preferred brokers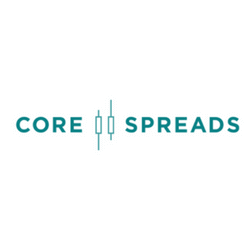 Like our charts? Sign up for free with TradingView.