Trade ideas – Risk appetite remained strong on Thursday
Posted: 8th November 2019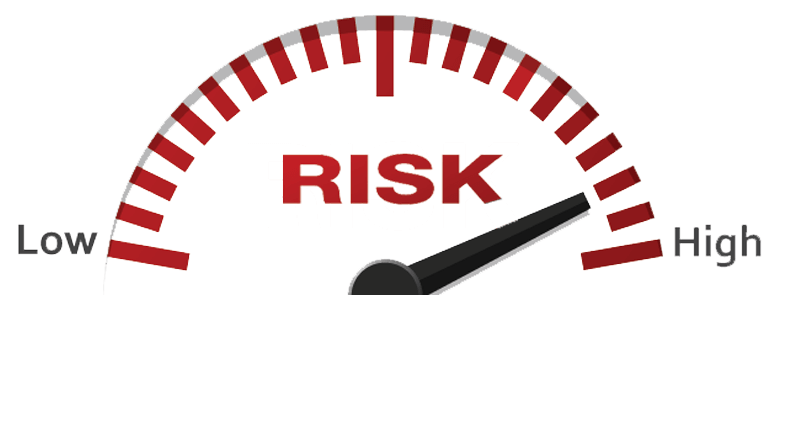 Trade ideas & Daily market report November 8th 2019
Market highlights
Risk appetite remained strong during Thursday on hopes that a US-China trade deal would include a cut in existing tariffs.
Global equities posted further gains despite corrections from intra-day highs and bond yields moved sharply higher.
The US dollar was resilient despite a potential dip in defensive demand as higher yields boosted the US currency. EUR/USD dipped to around 1.1050 despite higher German yields.
Sterling lost ground after two Bank of England members voted for a rate cut and overall forward guidance was more dovish.
Commodity currencies were firm, but unable to make headway against the US dollar.
Oil prices were boosted by stronger risk appetite before correcting slightly.
Precious metals declined sharply given robust equities and a firm dollar.
The Norwegian krone made significant net gains.
EUR/USD
The EU Commission lowered Euro-zone forecasts with GDP growth expected at 1.2% for 2019 and 2020 while inflation was expected to remain below 1.5% for the next 3 years. The Euro failed to gain any traction ahead of the US open and drifted in tight ranges. Significantly, the currency was unable to derive any benefit from optimism over US-China trade developments.
US jobless claims declined to 211,000 in the latest week from a revised 219,000 previously with no evidence of deterioration in the labour market. Atlanta Fed President Bostic shifted to a more hawkish tone with comments that he would not have supported the October rate cut if he had been a voter. He also stated that the economy is on track to hit the 2% inflation target. Futures markets indicated that the chances of a further rate cut at the December meeting had declined to near 5%
German yields increased sharply on the day, but the Euro failed to benefit even with a narrowing of yield spreads against the US dollar and EUR/USD retreated to below 1.1050 amid wider US gains as dollar sentiment held strong.
The dollar was again resilient in the face of firmer risk appetite and a solid tone in commodity currencies with EUR/USD held just below 1.1050 and little change on Friday despite slightly better than expected German trade data.
USD/JPY
The dollar held a firm tone into the New York open following positive Chinese trade rhetoric
Treasuries continued to decline sharply in New York with the 10-year yield rising to 3-month highs around 1.92%. The dollar gained firm support from higher yields, especially with a steeper yield curve and the yen was undermined by robust risk appetite.
In this environment, the dollar continued to gain ground and pushed higher around the European close following US comments that the first China trade deal would include a tariff roll-back. USD/JPY peaked at 5-month highs near 109.50 before a retreat 109.25 as other US officials took a more cautious stance towards a reduction in tariffs with clear evidence of divisions within the Administration.
In the latest trade data, Chinese exports declined 0.9% in the year to October in dollar terms compared with consensus forecasts of a 3.9% decline while imports dipped 6.4%. The data offered some reassurance, although there were concerns over Chinese domestic demand trends. Risk appetite held steady on Friday with the yuan fixed at a 3-month high, although equities struggled to make further headway with USD/JPY settling around 109.25.
Sterling
The Bank of England held interest rates at 0.75% following the latest policy meeting, in line with consensus forecasts. There was, however, a 7-2 vote split as Saunders and Haskell voted for an immediate rate cut.  According to the statement, interest rates could move in either direction in order to meet the inflation target. If global growth fails to stabilise or Brexit uncertainty remains entrenched, monetary policy may need to be eased while, if these risks do not materialise, policy could be tightened at a gradual pace.
The bank stated that the risks of a no-deal' Brexit had fallen sharply while there were slight downward revisions to inflation forecasts. Governor Carney stated growth risks are skewed to the downside, but that the Brexit deal created the possibility of stronger growth. The vote split and more dovish overall guidance triggered Sterling losses.
GBP/USD dipped to 2-week lows near 1.2800 and failed to secure a significant recovery while EUR/GBP pushed above 0.8650 before a retreat to 0.8620. Sterling remained subdued on Friday despite solid global risk appetite.
Swiss franc
Swiss currency reserves edged higher to CHF779bn from CHF777bn previously which did not suggest significant National Bank currency intervention while unemployment held at 2.3%.
EUR/CHF was unable to make headway on Thursday despite a sharp increase in German yields with solid selling interest above 1.1000 as the franc continued to demonstrate some resilience.
USD/CHF did secure net gains to 0.9950. Overall franc demand was undermined by stronger global risk conditions, but EUR/CHF again failed to hold above 1.1000 with little change on Friday.
AUD/USD + USD/CAD
The Australian dollar held a firm tone during Thursday, but AUD/USD struggled to make headway for much of the day while EUR/AUD lost ground.
Further positive rhetoric nudged the pair back above 0.6900 around the European close, although there was further selling interest above this level.
Australian home loans data was firm while the Reserve Bank minutes indicated a reluctance to cut interest rates further. The bank was, however, also cautious over the outlook for wages and growth with the Australian dollar unable to make headway. The Australian dollar failed to make headway with AUD/USD around 0.6880.
The Canadian dollar struggled to make headway despite firm risk appetite and gains in oil prices. With a firm US dollar, USD/CAD was held around 1.3175. The pair edged higher to 1.3190 on Friday amid the firmer overall US dollar tone.
NOK+ SEK
Scandinavian currencies drew net support from stronger global risk conditions during Thursday.
The Norwegian krone also drew support from gains in oil prices with EUR/NOK dipping sharply to 3-week lows around 10.06 before a correction to around 10.08 on Friday ahead of Monday's CPI inflation release.  USD/NOK found support below 9.10 before a correction to 9.12.
EUR/SEK dipped to lows around 10.62 before settling around 10.65 on Friday with USD/SEK around 9.64 as yield spreads hampered the Swedish currency.
Equities
Euro-zone equities were boosted by increased optimism over US-China trade developments, especially with hopes that existing tariffs would be rolled back and bourses hit a 4-year high.
The German DAX index gained 0.8%, although other bourses were more restrained with the Eurostoxx 50 index gain held to 0.5%.
Major UK equities struggled to make headway on Thursday as key defensive stocks retreated sharply. The FTSE 100 index secured a 0.1% gain to a 1-month high.
US equities were boosted by increased optimism over US-China trade talks. Although there was some correction from record intra-day highs, the S&P 500 index posted a 0.25% gain to a fresh closing high.
US futures retreated on Friday and Asian markets struggled to make headway with positive trade developments priced in.
Although fading from intra-day peaks, Japan's Nikkei 225 index gained 0.25% to a 13-month closing high as the strong dollar posted net gains. The Australian ASX index registered slight losses as the gold sector came under sustained pressure and offset wider positive sentiment.
China's Shanghai index traded 0.4% lower in late trading with the latest imports data dampening sentiment and there was a 0.7% retreat for Hong Kong's Hang Seng index.
Commodities
Crude oil was boosted by increased optimism over the global demand outlook following positive rhetoric from China on US-China trade talks. Any reduction in existing tariffs would be notably important for oil markets and WTI pushed to 5-week highs just above $57.50 p/b.
There was selling interest at the peak with a retreat to near $57.00 p/b and the correction continued on Friday with WTI retreating to near $56.60 p/b while Brent traded around $61.85 p/b.
Gold was again undermined by the combination of a firm dollar and stronger risk appetite. With increased optimism over the US-China trade outlook, demand for defensive assets faded and precious metals were hit hard, especially with rising global bond yields.
Gold dipped to 1-month lows below $1,465 per ounce at the European close before a slight recovery to near $1,470 on Friday. Silver also declined sharply with 1-month lows around $17.00 per ounce.
Cryptocurrencies
Cryptocurrencies were held in tight ranges for most of Thursday with market attention focussed elsewhere. Firm global risk conditions failed to provide significant cryptocurrency support.
Although there was some support from China's decision not to list bitcoin mining as a restricted activity, overall demand was subdued.
Bitcoin did spike lower to below $9,100 at the New York close, but there was a quick recovery to above $9,200 with volatility subsiding in Asia on Friday.
Ether was unable to make headway with consolidation around $185 on Friday.
Calendar
Major events for the day ahead: (times in GMT)
13.30: Canada labour-market report
15.00: US University of Michigan consumer confidence
Do you want access to trade ideas, signals, education and more all for free? Sign up and deposit with one of our preferred brokers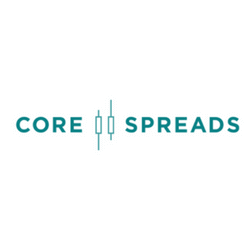 Like our charts? Sign up for free with TradingView.