Trade ideas – President Trump's comments curbed fears of further US military response.
Posted: 9th January 2020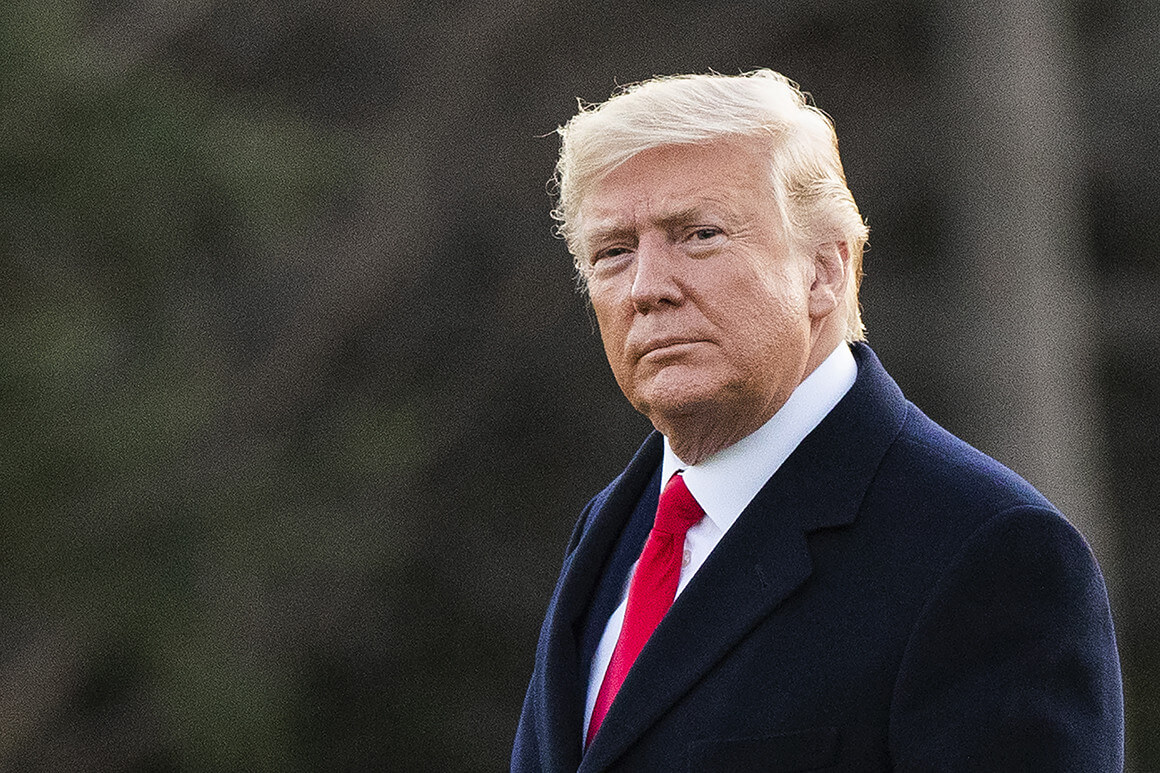 Trade ideas & Daily market report January 9th 2020
Market highlights
Risk appetite gradually recovered on Wednesday and then improved sharply after President Trump's comments curbed fears over a further near-term US military response.
Global equities made significant gains as risk sentiment improved.
The dollar posted net gains to post 2020 highs as a stronger than expected ADP jobs report boosted confidence in the US outlook.
Demand for defensive currencies faded with USD/JPY above 109.00.
Sterling again reversed initial gains against the dollar while EUR/USD dipped to near 1.1100.
Oil prices came under heavy selling pressure due to reduced fears over Middle East supply disruptions, especially as US inventories also increased.
Precious metals declined very sharply as demand for safe-haven assets declined with gold below $1,550 per ounce.
Cryptocurrencies also declined as defensive demand faded.
EUR/USD
The Euro-zone economic sentiment index improved slightly to 101.5 for December from a revised 101.2 previously with a significant advance in services sentiment offset by a small dip in industrial confidence and there was little impact.
US ADP data recorded an increase in private-sector jobs of 202,000 for December, well above consensus forecasts of 160,000 and there was a notable upward revision for the November data to 124,000 from 67,000. The data boosted confidence in a robust monthly jobs report on Friday and also supported the US dollar. Overall, the US currency made significant headway during the day with a push to 2020 highs as European currencies faded again.
There were again no comments on monetary policy from Federal Reserve officials and, although there are speakers scheduled to speak on Thursday, there are no expectations of a change in interest rates at this month's policy meeting.
German yields moved significantly higher during the day with a narrowing of yield spreads, but the Euro was unable to make any headway as EUR/USD steadily lost ground to 2020 lows near 1.1100.
There was little change on Thursday with the dollar holding firm EUR/USD was held around 1.1115. German industrial production increased 1.1% for November, above expectations of 0.7%, although there was a decline in exports.
USD/JPY
US equity futures moved into positive territory ahead of the New York open which helped underpin risk appetite and defensive Japanese demand faded to some extent. The dollar had a firm underlying tone and USD/JPY pushed to highs around 108.80 after the US ADP employment data.
President Trump stated that no American or Iraqi lives had been lost in the Iran missile strikes. He also stated that Iran appeared to be standing down and the US will continue to look at options to respond. There were no suggestions that the US would be looking to respond with further military action at this stage.
The comments increased optimism that there would be no further US strikes in the short term and triggered a further boost to risk appetite with equity markets moving higher. The 10-year yield increased to above 1.85% as demand for bonds faded. In this environment, defensive yen demand declined and USD/JPY pushed above 109.00.
Asian equity markets posted solid gains on Thursday as risk appetite remained firmer and yen demand weaker with USD/JPY around 109.30 despite on-going concerns over the risk of last-minutes setbacks in the US-China trade deal.
Sterling
Sterling was again subjected to choppy trading during Wednesday with early buying interest again reversed sharply ahead of the New York open. From highs close to 1.3170, there was a fresh GBP/USD decline to the 1.3100 area. EUR/GBP did retreat to near 0.8450 amid wider Euro losses before a tentative recovery.
The UK currency struggled to gain any significant benefit from a recovery in risk appetite during the day. Major UK equities also failed to make significant headway as oil and gold stocks dipped sharply. EU Commission President von der Leyen stated that it would be impossible to negotiate a full trade deal with the UK by the end of 2020 and that both sides must prioritise areas of agreement to meet the decline. In this context, she stated that it was not an all or nothing approach.
GBP/USD settled near 1.3100 amid the firm dollar with EUR/GBP near 0.8480. The UK BRC retail sales data recovered in December and Barclaycard data indicated increased consumer confidence with Sterling making only fractional gains as rallies attracted selling interest.
Swiss franc
The Swiss franc initially maintained a strong tone during Wednesday with little evidence of selling pressure on the currency even when global risk appetite improved.
EUR/CHF failed to hold brief gains and dipped to fresh 4-month lows near 1.0780 while USD/CHF was unable to make any headway.
There was a significant reversal later in US trading following Trump's comments. EUR/CHF moved back above 1.0800 as USD/CHF advanced to around 0.9730. The franc edged lower on Thursday as risk appetite remained significantly stronger.
AUD/USD + USD/CAD
The Australian dollar was unable to make any headway ahead of the New York open with a firm US currency keeping AUD/USD trapped at 3-week lows near 0.6850. Stronger risk appetite following President Trump's comments and AUD/USD recovered to near 0.6880.
Australian trade data beat market expectations with a November surplus of A$5.8bn which provided some support and risk appetite remained stronger, but AUD/USD was held around 0.6875.
The Canadian dollar was undermined by a stronger US currency and sharp decline in oil prices. Although risk appetite strengthened, USD/CAD pushed to highs above 1.3040. The pair held firm on Thursday despite gains in global equity markets ahead of key jobs data on Friday.
NOK+ SEK
Swedish retail sales declined 0.4% for November compared with consensus forecasts of a 0.2% increase and year-on-year growth was held at 1.2%.
Minutes from December's Riksbank meeting stated that economic developments had been in line with bank expectations. Jansson dissented against the decision as he would not oppose inflation being above target for a while.
The krona resisted losses with EUR/SEK retreating to the 10.50 area with USD/NOK around 9.45.
The Norwegian krone was held in relatively narrow ranges as EUR/NOK consolidated around 9.85. The local currency was hampered by a sharp retreat in oil prices, but secured support from firmer risk appetite.
The latest mainland GDP data was slightly below expectations with 3-month growth of 0.3%, but with an upward revision to previous data and the krone held firm ahead of Friday's inflation data. EUR/NOK dipped below 9.84 with USD/NOK around 8.86.
Equities
Euro-zone equities reversed initial losses to make limited headway during Wednesday amid hopes that an escalation in Middle East tensions would be avoided.
The German DAX index again out-performed with a 0.7% increase on the day, although gains in the French CAC 40 index were held to 0.3%.
Major UK equities were boosted by improving risk appetite and a fresh GBP/USD retreat, but the positive impact was offset by sharp losses across the oil and gold sectors with little net change for the FTSE 100 index.
US equities edged higher in early trading before posting sharp gains following reassuring comments from President Trump. Firm US jobs data also provided net support with the S&P 500 index gaining 0.5%.
Sentiment remained strong in Asia on Thursday with a 2.3% advance for Japan's Nikkei 225 index as the yen lost ground. The Australian ASX index advanced 0.8% as strong gains for financial stocks offset sharp losses in the gold and oil sectors.
China's Shanghai index gained 0.9% with little impact from the domestic inflation data while Hong Kong's Hang Seng index traded 1.4% higher in late trading.
Commodities
Oil prices were unable to make any headway ahead of the New York open amid hopes that Middle East tensions would not escalate.
EIA data recorded an inventory build of 1.1n barrels in the latest week compared with market expectations of a 3.5mn barrel draw. There was also a very large build in gasoline stocks which further undermined sentiment and crude dipped sharply after the data.
As equities made notable gains and risk appetite improved, oil prices continued to decline sharply with WTI posting a daily loss of around 5% at one stage to trade around $59.50 p/b.
WTI was held close to $59.70 p/b on Thursday with Brent around $65.50 p/b as risk appetite remained strong.
Demand for precious metals also declined sharply as risk appetite strengthened. A stronger dollar compounded selling pressure on gold with sharp losses to a low near $1,550 per ounce.
Silver also posted notable losses with a slide to near $18.10 per ounce.
There were further losses on Thursday as sold dipped to around $1,545 per ounce while silver dipped below the key $18.00 per ounce level.
Cryptocurrencies
Cryptocurrencies were unable to make further headway in European trading on Wednesday and gradually lost ground
The correlation with global risk conditions remained strong with demand for coins fading as risk sentiment improved and equity markets made significant gains.
Bitcoin declined sharply after the New York close to test the $8,000 area.
As risk appetite remained firm on Thursday demand for cryptocurrencies continued to erode with a decline to near $7,900.
Ether also lost ground steadily to trade below $140 late in US trading before settling close to this level.
Calendar
Major events for the day ahead: (times in GMT)
13.00: Fed vice-chair Clarida speech
19.00: Bank of Canada Governor Poloz speech
Do you want access to trade ideas, signals, education and more all for free? Sign up and deposit with one of our preferred brokers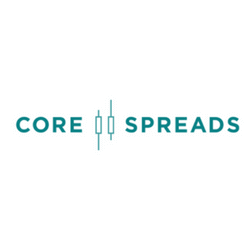 Like our charts? Sign up for free with TradingView.