Trade Ideas – Brexit talks close to collapse.
Posted: 9th October 2019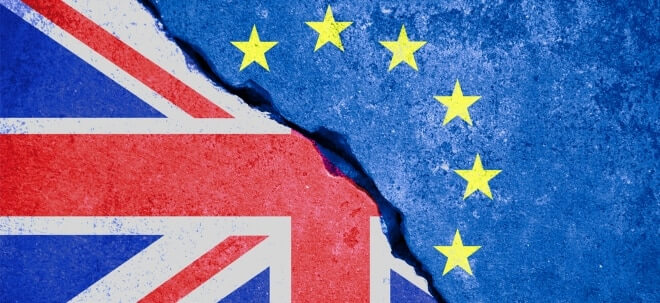 Trade ideas & Daily market report October 9th 2019
Market highlights
Overall risk appetite was fragile amid unease over US-China trade developments, although uncertainty dominated amid mixed rhetoric.
Equity markets were hampered by unease over global trade and growth trends while bond yields were slightly lower.
The dollar edged lower following Fed Chair Powell pledge to ease funding pressures, but registered net gains on the day as European currencies stumbled.
Sterling declined sharply as UK government sources briefed the media that Brexit talks were close to collapse.
Oil prices were hampered by on-going demand concerns while API data was mixed.
Precious metals were underpinned by weaker global equity markets, although gold was held in tight ranges.
Scandinavian currencies remained on the defensive amid European growth fears and traded near record lows.
EUR/USD
The US NFIB small-business confidence index declined to 101.8 for September from 103.1 the previous month and below market expectations with companies citing increased uncertainty as curbing investment and hiring intentions.
Producer prices declined 0.3% for September compared with consensus forecasts of a marginal increase with the year-on-year rate declining to 1.4% from 1.8%. The core arte also declined to 2.0% from 2.3% which hampered the dollar.
EUR/USD again failed to break the 1.1000 level and was hampered by reports from the German government that there was no need for a fiscal package. The dollar also secured net support which pushed the pair to lows below 1.0950.
Chicago Fed President Evans stated that he was still optimistic over the economic outlook, although downside risks were stronger than upside risks and he would not mind a further rate cut. Chair Powell stated that global developments pose risk to the favourable US outlook. He reiterated that the outlook will be assessed on a meeting by meeting basis and that policy is not on a pre-set course. Powell also stated that the Fed would announce measures to add reserves over time through expanding the balance sheet, but insisted that this should not be confused with quantitative easing.
The dollar edged lower following Powell's comments, although moves were limited, especially with no mention of a further rate cut at the October meeting and there were net gains. Very tight ranges prevailed with EUR/USD around 1.0960.
USD/JPY
Confidence that the US and China would make headway in trade talks this week faded ahead of the New York open. Treasuries reversed course to post gains with falling yields undermining the dollar. US equities also opened sharply lower with weaker risk conditions underpinning the yen and USD/JPY weakened to near 106.80.
Later in US trading there was some positive rhetoric from Chinese sources which suggested that vice Premier Liu was looking to a reach a comprehensive deal. Equities pared losses and wider gains helped USD/JPY recover to the 107.20 area.
Nevertheless, confidence in an improvement in US-China relations remained low, especially with the US threatening to impose visa restrictions on Chinese officials. There were also fresh reports that the Administration would push ahead with plans to limit investment flows into China. Treasuries were little changed and there was a measured response from Asian equity markets with USD/JPY close to 117.20 in early Europe with markets continuing to watch trade rhetoric very closely.
Sterling
Ahead of the New York open, UK government sources suggested that a near-term Brexit deal was essentially impossible following comments from German Chancellor Merkel that Northern Ireland needed to stay in the EU Customs Union. German sources refused to release the transcript of talks with UK Prime Minister Johnson, but the antagonistic rhetoric was an important negative factor with markets seeing no real chance of a deal by the end of this week. EU Council President Tusk also issued an angry statement as tensions intensified.
There were further rumours of government attempts to avoid a Brexit extension and major opposition within the Cabinet. Markets assumed that the talks had effectively broken down and Sterling dipped sharply with a GBP/USD test of 1.2200. EUR/GBP pushed to highs at 0.9000 before a limited correction.
Rhetoric will continue to be watched very closely with Johnson due to meet Irish Prime Minister Varadkar later in the week. Choppy Sterling trading is inevitable with weak underlying confidence as GBP/USD was held near 1.2200 on Wednesday.
Swiss franc
Fresh concerns over a likely breakdown in Brexit negotiations triggered fresh demand for the Swiss franc ahead of Tuesday's New York open. There were also fresh concerns over US-China trade relations which undermined risk appetite.
With European and US equities losing ground, EUR/CHF declined to lows near 1.0870 while USD/CHF was unable to make net gains despite a trade-weighted advance.
There was little change on Wednesday with USD/CHF holding below 0.9950 as risk appetite remained fragile amid political stresses.
AUD/USD + USD/CAD
The Australian dollar was unable to sustain a positive tone during Tuesday ad gradually lost ground amid weaker equity markets and a firm US dollar. In this environment, AUD/USD retreated to around 0.6725.
Australian consumer confidence retreated to a 4-year low and equity markets were generally on the defensive, but the Australian dollar was resilient with AUD/USD close to 0.6740 on Wednesday.
Canadian data was strong with building permits rising 6.1% for August following a revised increase of 3.2% the previous month.
The Canadian currency made initial gains, but USD/CAD again found support below 1.3300. With a firmer US dollar and dip in oil prices, USDCD rallied to the 1.3330 area before a retreat to 1.3315.
NOK+ SEK
Scandinavian currencies remained generally on the defensive during Tuesday with support sapped by underlying growth concerns.
EUR/NOK pushed to fresh 5-week highs just above 10.05 before fading slightly.
Norwegian mainland GDP declined 0.2% after a revised 0.8% gain the previous month which further sapped sentiment with EUR/NOK nudging higher as USD/NOK traded near record highs around 9.17.
Swedish industrial production increased 0.3% for August, but new orders declined for the second month and confidence in the outlook remained fragile.
The krona was unable to make significant headway and EUR/SEK again tested the 10.90 area with a push above this level on Wednesday to near record highs with USD/SEK around 9.95.
Equities
Euro-zone equities were unable to take advantage of tentative Asian gains on Tuesday and moved lower during the session. Underlying earnings reservations and weaker energy prices had a negative impact, especially with US equities opening sharply lower.
The German DAX index declined 1.0% with all major bourses registering a decline of over 1.0% for the day.
Major UK stocks secured an element of support from Sterling weakness, but weak underlying sentiment persisted with a 0.75% decline for the FTSE 100 index.
US stocks opened sharply lower on trade jitters and rallies attracted selling interest with only a slight rally on Fed plans to boost the balance sheet and the S&P 500 index declined 1.5%.
Asian equities moved lower as trade uncertainty sapped confidence, although losses were measured.
Japan's Nikkei 225 index declined 0.7% with a resilient dollar limiting losses while the Australian ASX index declined 0.7% as the mining sector came under pressure.
China's Shanghai index reversed losses to trade slightly higher in late trading as industrials rallied with a 0.5% decline for Hong Kong's Hang Seng index as political protests undermined confidence in the real-estate sector.
Commodities
Oil prices were undermined by global demand reservations during Tuesday. The US Energy Information Administration (EIA) cut its 2020 growth forecast by 100,000 bpd which sapped sentiment.
Doubts whether the US and China would make any significant progress on trade talks also unsettled crude confidence. There was an element of protection from tensions in Iraq and Ecuador
WTI dipped below $52.0 p/b and registered net losses at the New York close. API data recorded an inventory build of 4.1mn barrels compared with consensus forecasts of 2.1mn, but there was a sharp decline in gasoline stocks which helped support sentiment.
WTI settled around $52.40 p/b on Wednesday with Brent close to $58.0 p/b.
Gold drew support from weaker equity markets and a decline in bond yields, although demand was stifled by a firm US dollar. There was support below $1,500 and gold settled around $1,505 per ounce with a marginal advance on Wednesday.
Silver secured a significant advance to the $17.80 per ounce area.
Cryptocurrencies
Cryptocurrencies were held in narrow ranges during Tuesday with an absence of spikes amid limited activity
Markets were still attempting to determine whether cryptocurrencies were trading as defensive or pro-risk asset classes.
The EU finance Commissioner's pledge to regulate digital currencies which had some impact in undermining sentiment.
Bitcoin was unable to break the $8,300 area and drifted lower during the day with a rate near $8,150 in early Europe on Wednesday.
Ether also drifted lower, but found support near $177 and traded around $180 on Wednesday.
Calendar
Major events for the day ahead: (times in BST)
15.30: US EIA oil inventories
16.00: Fed Chair Powell speech
19.00: US Federal Reserve minutes
Do you want access to trade ideas, signals, education and more all for free? Sign up and deposit with one of our preferred brokers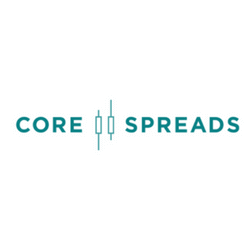 Like our charts? Sign up for free with TradingView.