Trade ideas – Dollar hit 2-week highs with optimism over the US growth outlook
Posted: 10th January 2020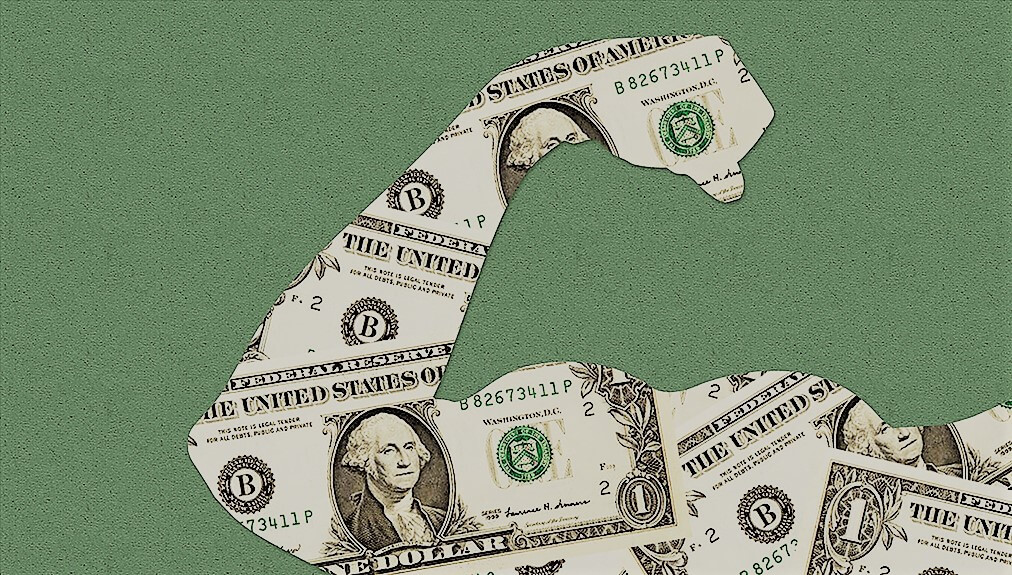 Trade ideas & Daily market report January 10th 2020
Market highlights
Risk appetite held firm on Thursday as reduced Middle East tensions boosted confidence and the global equities index posted record highs.
The dollar made net gains to 2-week highs during Thursday as optimism over the US growth outlook and lack of confidence in other main currencies provided further support.
Demand for defensive assets remained weaker, but the yen and Swiss franc were resilient.
Sterling dipped sharply after comments from Bank of England Governor Carney were seen as dovish before recovering some ground on positive business surveys.
Commodity currencies also pared losses as hopes for stronger global growth provided some protection.
Precious metals rallied from intra-day lows, although underlying demand remained weaker given solid risk conditions.
Oil prices also rallied from intra-day lows, but reduced global risk premiums still eroded support.
EUR/USD
There were no significant Euro-zone developments ahead of the New York open with the Euro unable to regain ground. ECB member Villeroy stated that the inflation target must be asymmetric as there is less chance of meeting the target if it is seen as a ceiling. If economic stability is confirmed, however, a stabilisation of monetary policy should follow.
US jobless claims declined to 214,000 in the latest week from 223,000 previously, although continuing claims increased.
Fed Vice-Chair Clarida stated there is some indication that global growth headwinds are beginning to abate. Inflation was described as muted, but expected to rise and the Fed would respond to any material assessment of the outlook.
St Louis head Bullard stated that there is a reasonable chance of a soft landing in 2020 while near-term trade uncertainty had abated a little. Markets remained confident that rates would remain on hold in the short term.
The dollar maintained a firm tone as commodity currencies continued to lose ground, although EUR/USD did find some support below the 1.1100 level. The latest employment data is due on Friday with consensus forecasts of an increase of around 160,000 and increased market optimism over the release after the ADP data. The overall impact is liable to be limited unless there is a huge miss on expectations and narrow ranges prevailed on Friday with EUR/USD holding just above 1.1100.
USD/JPY
A senior Iranian Guards commander stated that Iran will take harsher revenge soon after the latest missile attacks. Overall risk appetite held firm, however, with markets still optimistic that further military strikes would be avoided in the short term.
According to sources, China's Vice-President Liu will lead a 10-member delegation including the central bank governor to sign the phase-one trade deal in Washington. The size of the delegation will make it very difficult to row-back on the deal, although there will still be uncertainty over the details.
President Trump stated that the second-phase trade deal with China would start straight away, although he may wait until after the election to conclude it. China expressed major reservations over the timetable, but markets tended to focus on the phase-one deal.
Treasuries edged lower towards the European close with higher yields underpinning the dollar as USD/JPY held just above 109.50 against the yen. Global equity markets held firm on Friday with the dollar holding steady as yields edged higher.
Sterling
Bank of England Governor Carney stated that the bank's forecast of a rebound in the UK economy this year was not assured. He also commented that there was a debate within the Monetary Policy Committee (MPC) on the merits of a near-term stimulus to reinforce the anticipated recovery in growth and inflation.
Although there was some confusion over comments on the potential scope for policy easing, comments overall were seen as dovish and Sterling dipped sharply lower amid renewed speculation that there could be a cut in interest rates. EUR/USD pushed above 0.8500 to a peak around 0.8530 while there were sharp GBP/USD losses to fresh 2020 lows near 1.3000.
The UK House of Commons approved the Brexit Withdrawal Agreement, in line with expectations and there was very little impact or media attention. Sterling did recover some ground later in the US session. Business surveys indicated a strong recovery in company confidence and an increase in employment while risk reversals also indicated reduced demand for Sterling puts. GBP/USD recovered to the 1.3080 area while EUR/GBP traded below 0.8500.
Swiss franc
The Swiss currency reserves declined to CHF771bn for December from CHF783bn the previous month with a significant impact from valuation effects due to the strong Swiss franc.
The franc was able to resist further losses despite another session of gains in global equity markets. Gold also managed to stabilise which also lessened potential franc selling interest.
EUR/CHF drifted back to the 1.0800 area while USD/CHF stalled just below 0.9750. There was little change on Friday as markets waited for the US jobs data with the franc remaining resilient.
AUD/USD + USD/CAD
Despite firm global risk conditions during Thursday, commodity currencies came under significant pressure as a strong US dollar undermined support
The Australian dollar failed to recover ground and AUD/USD dipped to 0.6850 at the European close before a marginal recovery.
Retail sales data increased 0.9% for November, well above consensus forecasts, which provided some relief, but AUD/USD was held to 0.6880 as markets continued to speculate over a February rate cut.
Canadian housing starts declined to an annual rate of 197,000 in December from 204,000 the previous month while building permits declined 2.4% for November compared with consensus forecasts of a small increase.
The data reinforced Canadian dollar selling pressure with USD/CAD strengthening to 1.3100.
Bank of Canada Governor Poloz stated that downside risks associated with trade policies appeared to have eased, although it remained to be seen whether improvements feed through into the economy and investment. He also commented that the bank is watching the labour market to see whether the recent moderation in strength continues.
Poloz also indicated that bad weather was likely to have influenced recent data weakness.
The Canadian dollar edged stronger after the data with USD/CAD retreating to the 1.3060 area.
NOK+ SEK
The Norwegian krone was held in relatively tight ranges, but drifted lower as further losses in oil prices sapped support.
EUR/NOK settled just above 9.85. Norwegian consumer prices declined 0.3% for December with the year-on-year rate declining to 1.4% from 1.6% and below expectations of 1.5%. The core rate also declined to 1.8% from 2.0% and below consensus forecasts of 2.0%.
The krone dipped sharply after the data with EUR/NOK spiking to above 9.88 before a correction with USD/NOK around 8.88.
The Swedish krona was unable to make headway and edged weaker as EUR/SEK found support at the 10.50 area. The pair traded around 10.54 on Friday with USD/SEK near 9.49.
Equities
Euro-zone equities made strong gains during Thursday as markets reacted to the easing of US-Iran fears. With expectations of a firmer global economy in 2020, the Eurostoxx 600 index pushed to record highs.
The German DAX index gained 1.3%, although other major bourses again tended to under-perform with gains in the French CAC 40 index held to 0.2%.
Major UK stocks were boosted by increased speculation of lower interest rates and a soft Sterling tone, but FTSE 100 index gains were held to 0.3% as further weakness in the oil and gold sectors curbed support.
US stocks made further headway on Thursday with optimism that the US-China trade deal would be signed next week. The S&P 500 index gained 0.6% to a fresh record high.
Sentiment remained firm in Asia on Friday amid an absence of negative developments, although buyers became more cautious at higher levels.
Japan's Nikkei 225 index posted a gain of 0.45% ass the US dollar held firm while the Australian ASX index advanced 0.8% as the financial sector continued to make gains.
Gains in China faded and the Shanghai index traded with slight losses at the close amid some unease over trade rhetoric while Hong Kong's Hang Seng index traded 0.3% higher in late trading.
Commodities
Oil prices failed to regain ground on Thursday as Middle East tensions continued to decline.
Dollar strength was also a negative factor, but WTI did find support below $59.0 p/b and rallied to $59.60 after the European close with an element of optimism over the 2020 growth outlook limiting further selling interest.
WTI traded close to $69.50 p/b on Friday with Brent near $65.30 p/b.
Precious metals were initially unable to regain ground on Thursday as a strong US dollar added to pressure created by improved global risk conditions.
Gold dipped to 6-day lows near $1,540 per ounce before a recovery back above $1,550 amid buying on dips. Gold traded just below $1,550 on Friday with silver held below $18.00 per ounce.
Cryptocurrencies
Cryptocurrencies tended to drift lower during Thursday as improved risk conditions and stronger equities undermined potential defensive demand.
Bitcoin did rally after finding support close to $7,800, but gains faded at the $8,000 area and reversed quickly with fresh losses to near $7,800.
There was little underlying change in the trend during Asia on Friday with bitcoin near $7,750 as defensive support continued to wane.
Ether attempted to rally from the $136 area, but struggled to make significant headway and drifted lower again on Friday.
Calendar
Major events for the day ahead: (times in GMT)
09.30: Bank of England Tenreyro speech
13.30: US employment report
13.30: Canada employment report
Do you want access to trade ideas, signals, education and more all for free? Sign up and deposit with one of our preferred brokers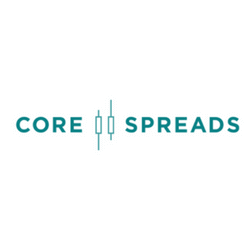 Like our charts? Sign up for free with TradingView.